I love a quick and easy DIY almost as much as I love spreading Christmas cheer. When you can combine the two it's just pure bliss. Here is the Car With Christmas Tree DIY Kit.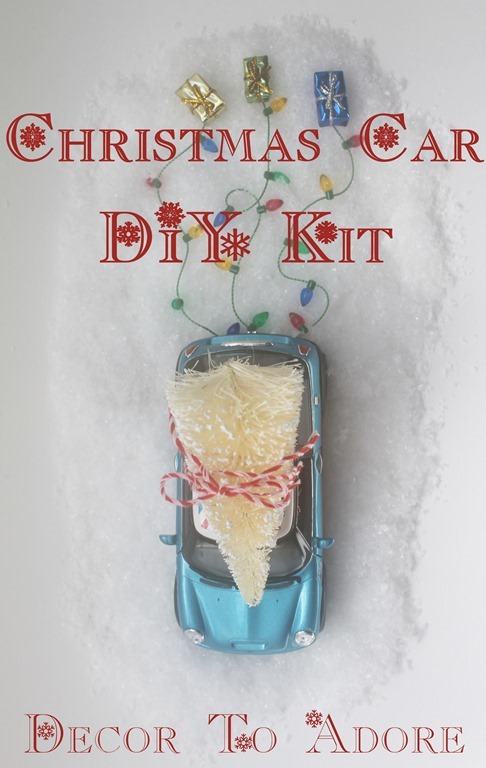 Car With Christmas Tree DIY Kit
Recently, my cousin in law Sweet T bought a new car. In the 24 years, I have known her it is only the second car she has ever purchased.
It is a MINI Cooper and she is in love. His name is Chip. 🙂
The thing about Sweet T is that she loves the holidays but doesn't have tons of time to decorate as she is a busy anesthesiologist in a children's hospital. After a recent phone call where she was once again professing her love for Chip I thought about cars with Christmas trees.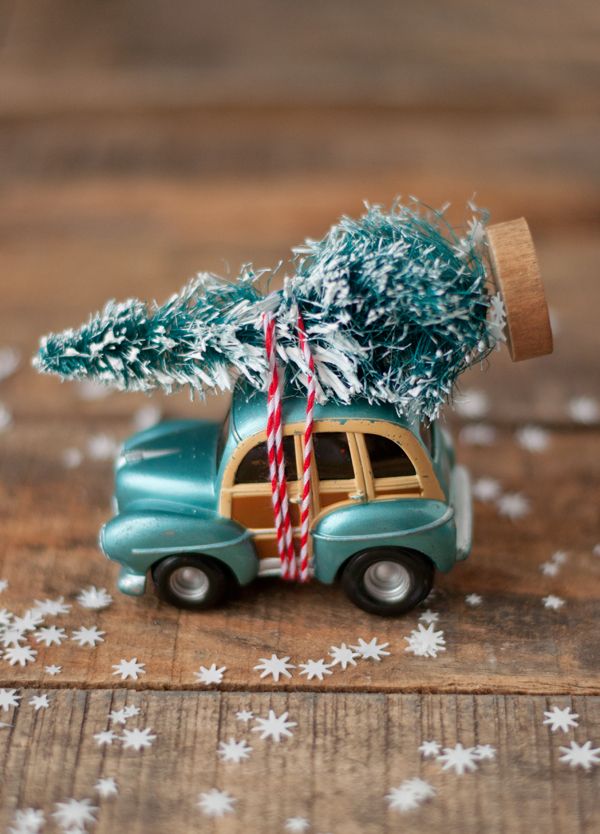 Surely you've all seen them. Making a snowy track in glass jars…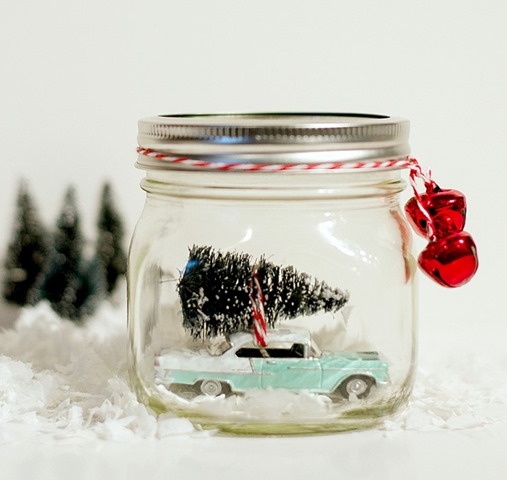 … nestled in amongst the ornaments.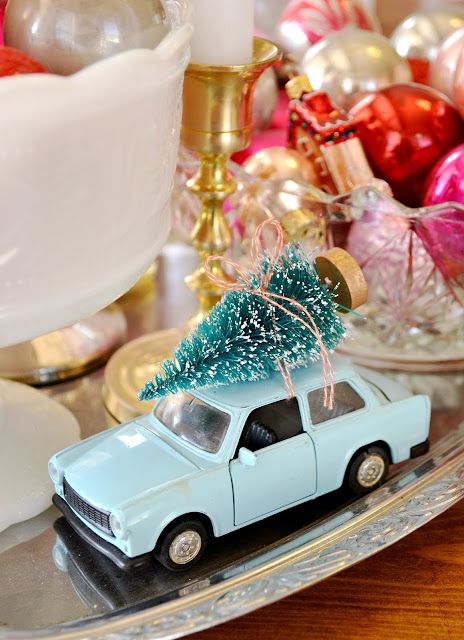 I got to thinking… "Wouldn't it be fun to send her a Do It Yourself Christmas Kit featuring Chip, the MINI Cooper?"
So I packaged up my favorite sparkly faux snow, a tiny bottle brush tree (just clip the base off), some mini lights, a few mini presents, bakers twine and of course the car.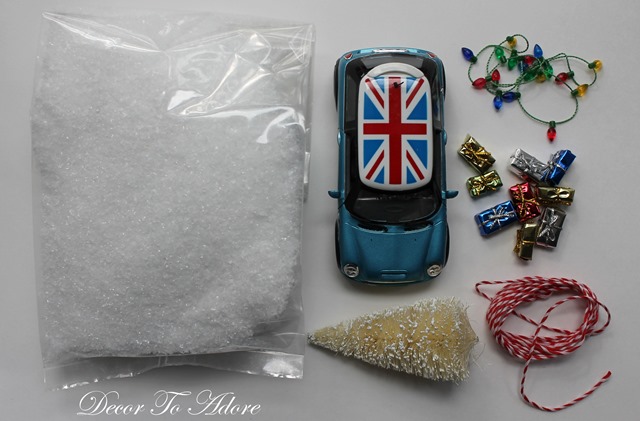 But what visual learner doesn't appreciate a picture of the finished product?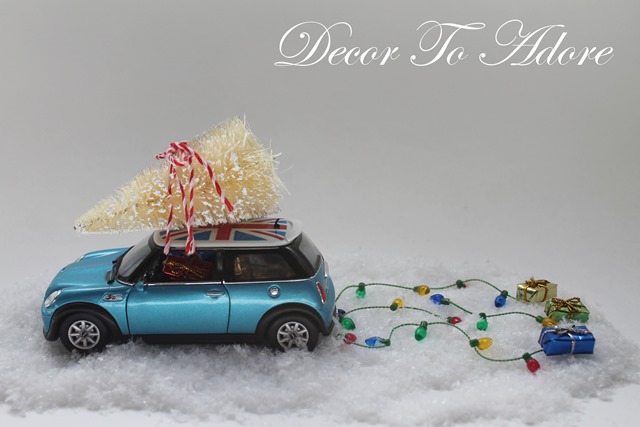 I'm kind of in love with Chip too.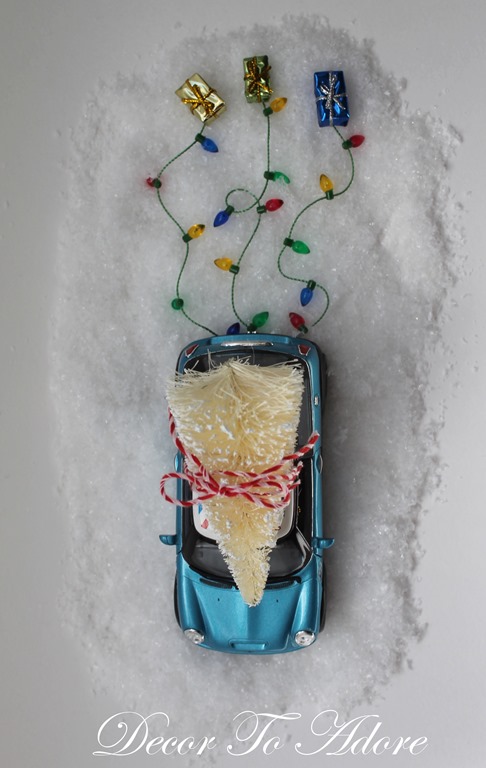 So this led to another thought: "Wouldn't my niece at college love to dress up her dorm room with her red beetle bug car?" Then, "Surely my uncle in the nursing home would love to see his Corvette Stingray in snowy miniature." So I made tracks to go car shopping.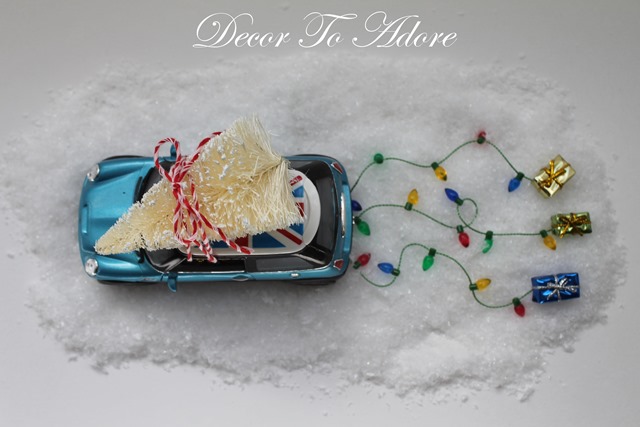 Toy car shopping that is.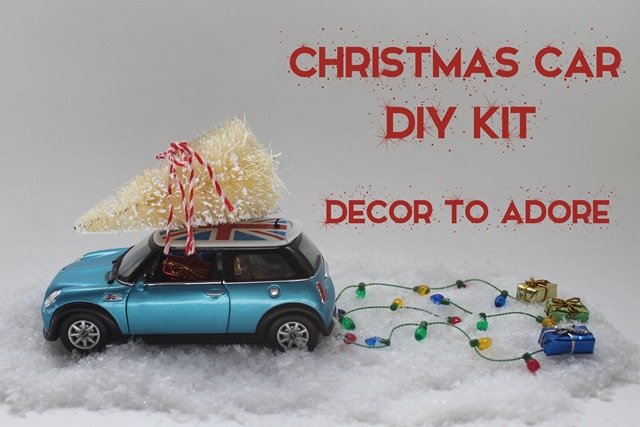 What mini matchbox would you select?
Laura