Turning Mistakes Into Treasures
On Friday I shared a few sneak peeks at a 19th century Regency gown I had recently made. Over and over the one thing that people said that they loved the most was the six button back. I'm gonna share a secret. Those buttons cover a HUGE mistake.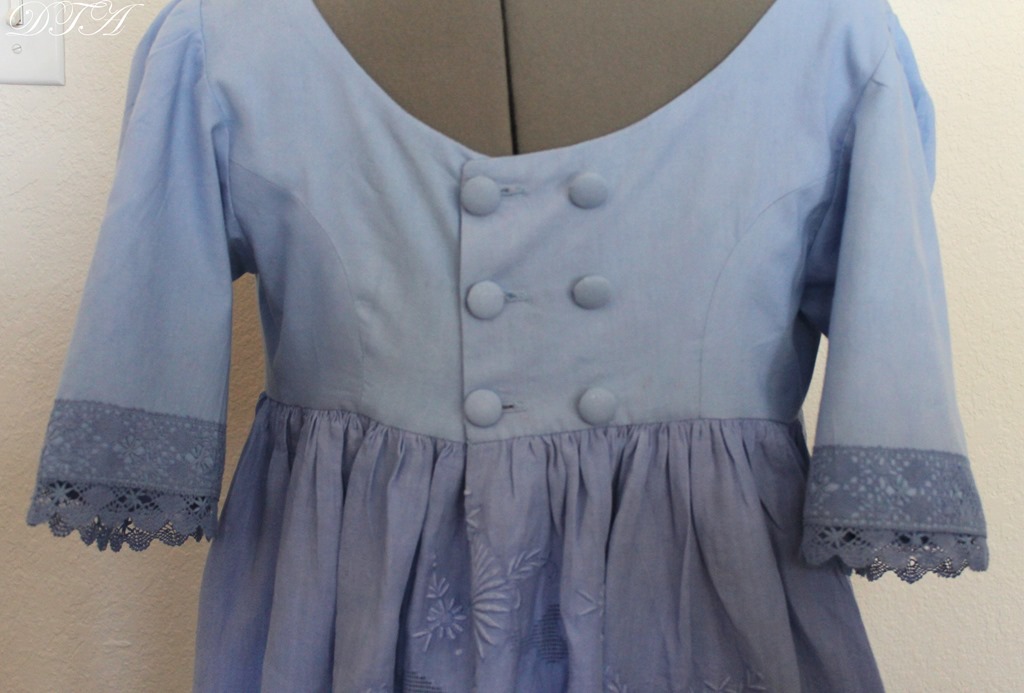 This is what the back of the gown should look like. Three buttons.
Three. Not six.
You see I have a problem with my own body image. It goes back years. I struggle with thinking that I am bigger than I actually am. Can anyone relate? So even though I measured myself, when it came time to cut the pattern out I said: "No way is this going to fit me." So I went up two sizes. Two. Then I sewed for several hours. On the second day of sewing, I began attaching the bodice to skirt. I took it off the mannequin because it wasn't fitting.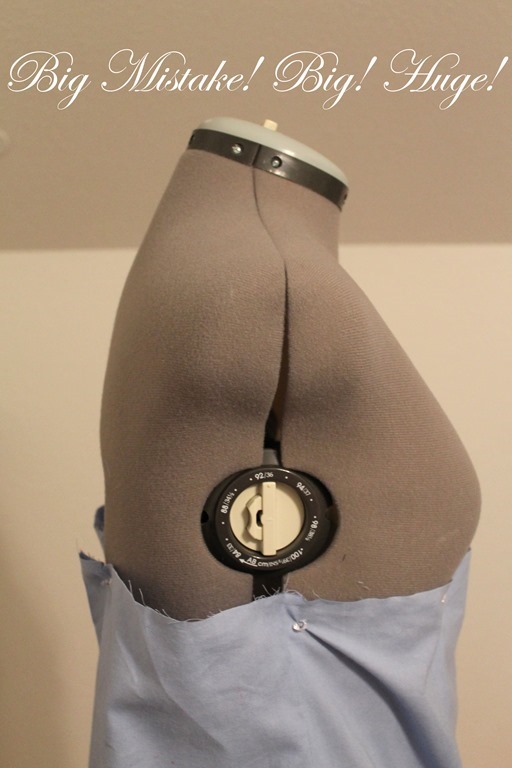 I carefully, pins and all, put the dress on my self. It was huge! Sigh. Any good seamstress knows that at this point it was too late. So I just kept sewing.
One of the last steps was to add the button closure. I stopped. If I moved the buttons several inches over the dress would fit. But the back of the dress would look horribly lopsided.
I considered doing this and then photographing the dress from the front and side only.
Unless…
Unless I simply added three more faux buttons to the other side to balance it all out.
Upon finishing the dress the Fashionista said: "I LOVE the back!"
Mr. Décor said, "The buttons are great!"
They didn't make one single comment on the scalloped overlay on the front of the skirt that I spent two hours on to get right.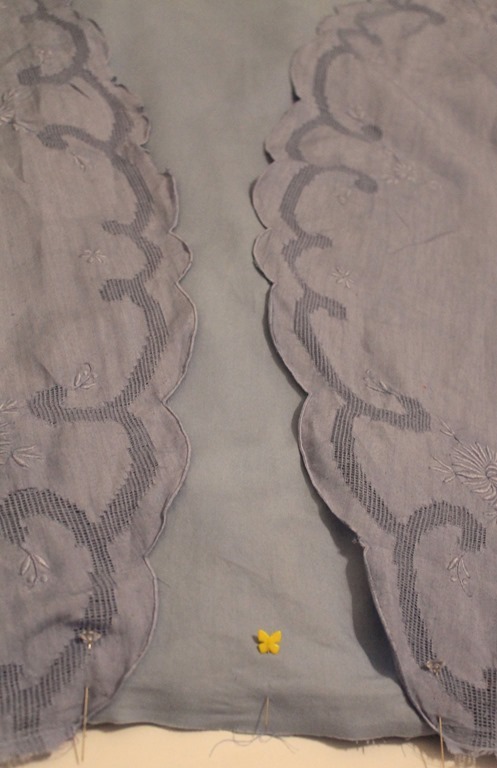 All that work and the corrected mistake turned out to be the eye-pleasing feature.
Hmmmm. Humbling. It makes you think…on many levels.
Laura
"But he said to me, 'My grace is sufficient for you, for my power is made perfect in weakness.' Therefore I will boast all the more gladly about my weaknesses, so that Christ's power may rest on me." ~2 Corinthians 12:9