Welcome my friends to a wedding breakfast. It's hosted by Miss Havisham every single day. Let's join Miss Havisham's Wedding Breakfast Gone Bad.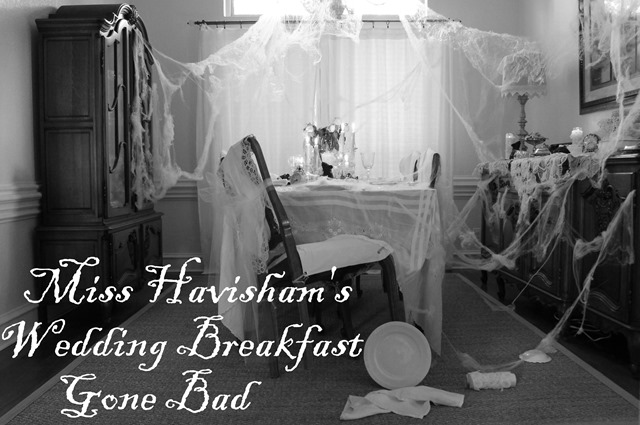 Miss Havisham's Wedding Breakfast Gone Bad
You know Miss Havisham, don't you? She's a favorite character in Charles Dicken's "Great Expectations". Young, lovely and wealthy Miss Havisham had planned a lavish wedding to her suitor Compeyson. Although her cousin had tried to warn her that he was a scoundrel she didn't listen. On the morning of the wedding, at twenty to nine, she received a letter from her intended informing her the wedding would not take place. From that day forward time stopped for the heartbroken Miss Havisham.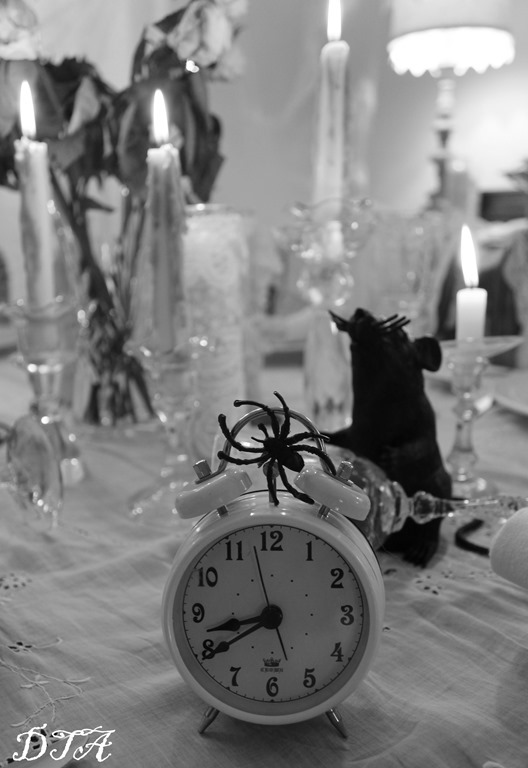 She never removed her wedding gown and the wedding breakfast was left to rot.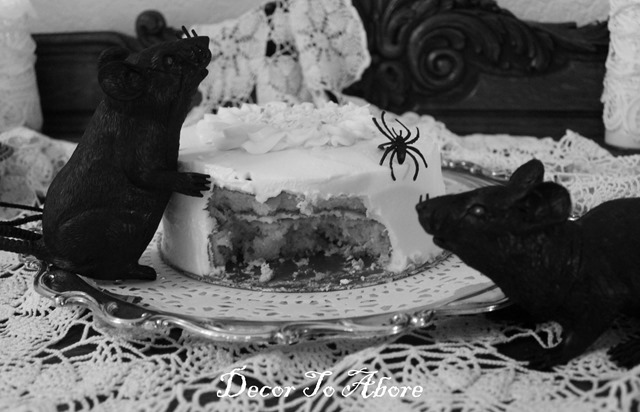 She had selected only the finest linen, crystal and lace for her special day.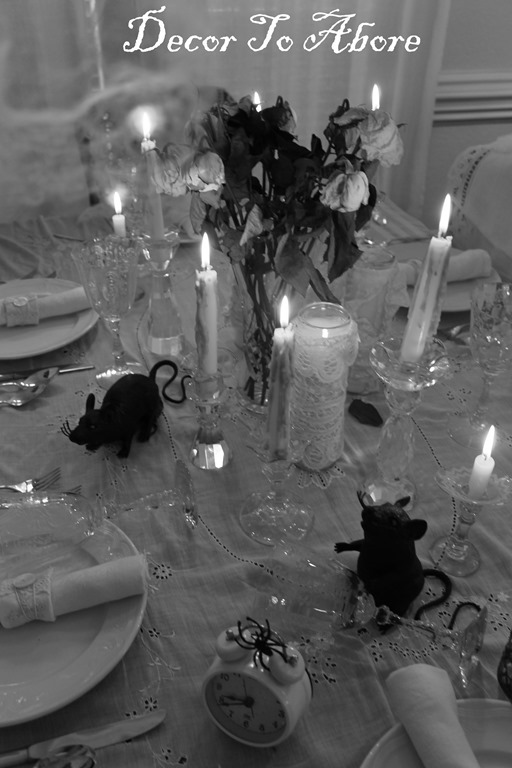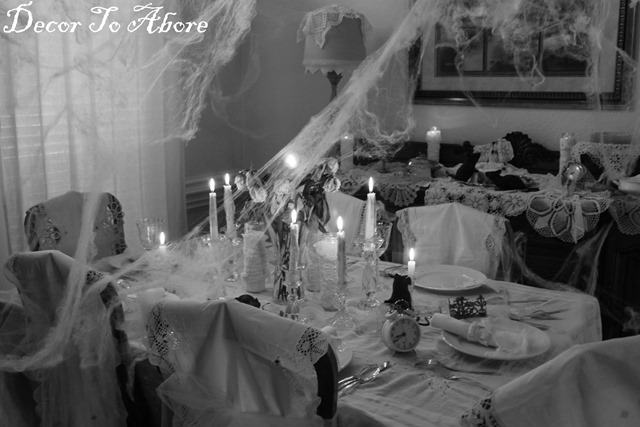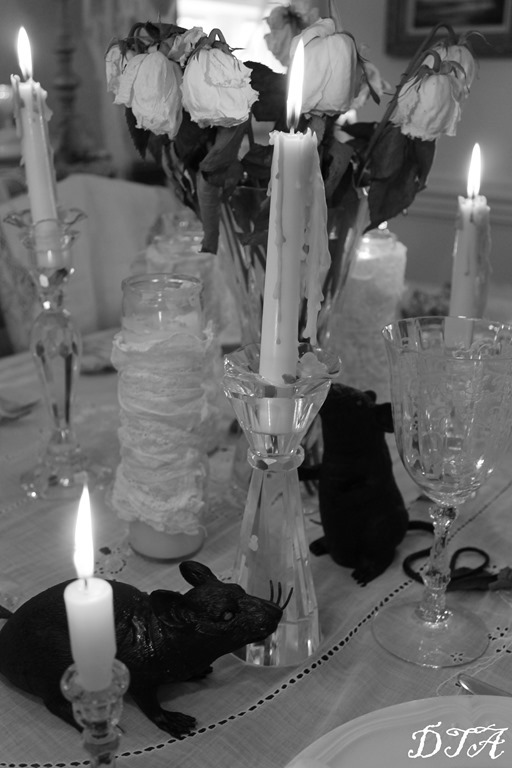 Rotting Wedding Feast
The sideboard groaned under the weight of all the wedding food.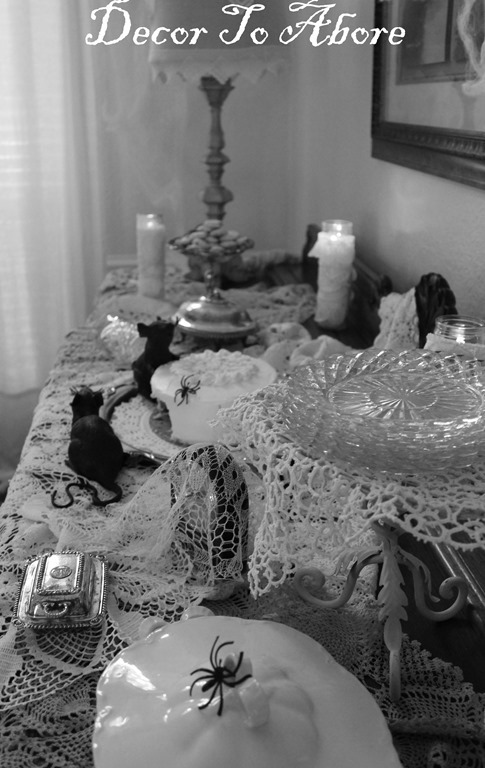 But the feast was only ever enjoyed by insects and rats.
One of the rats reminds me of another crazy character… the painter Salvador Dali.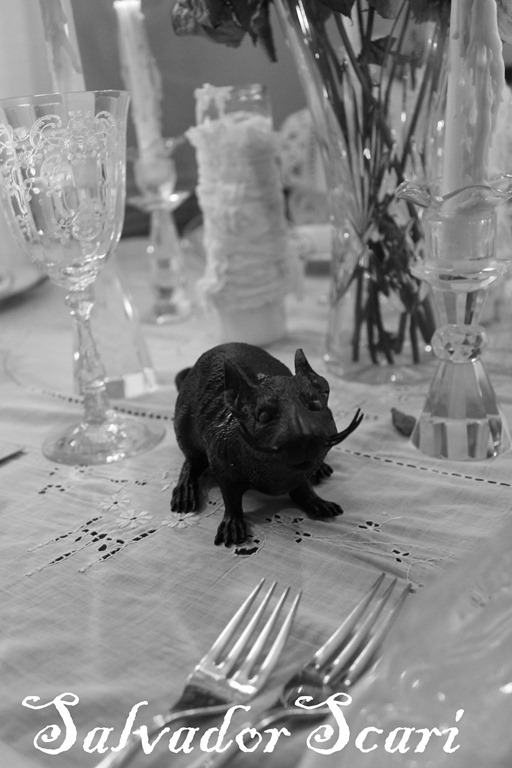 Take Care Miss Havisham!
I do hope Miss Havisham takes care…there is just so much flammable fabric…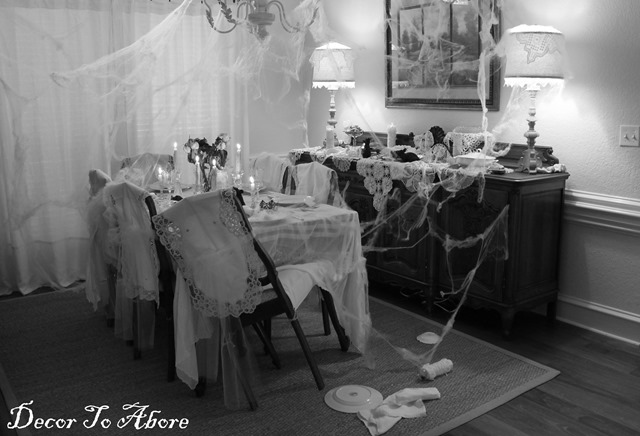 …draped amongst so many flames.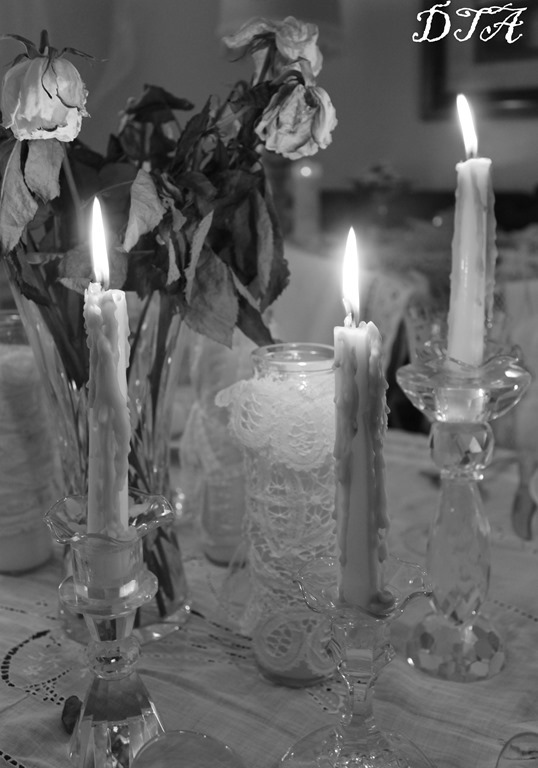 She has suffered enough…we wouldn't want anything to go up in smoke.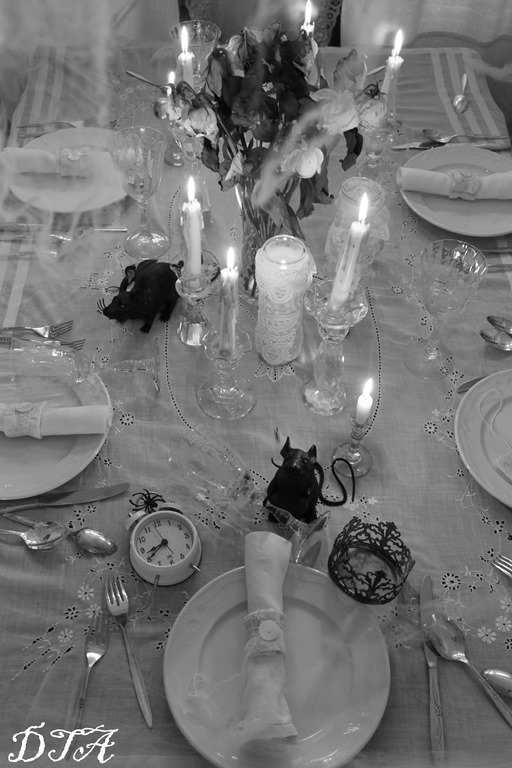 Miss Havisham in color.
The colorized version of this creepy tale will be shared tomorrow.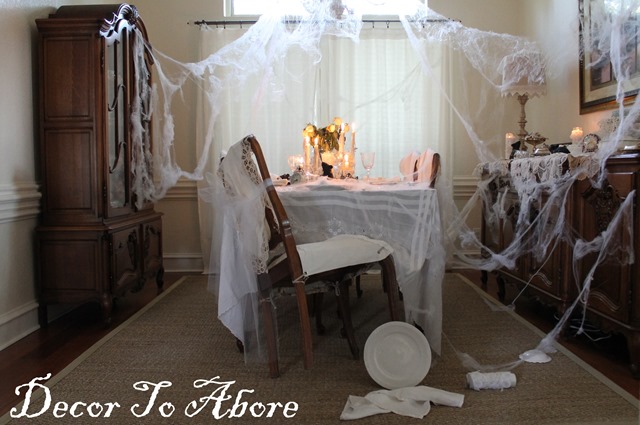 Do come back if you dare….
Laura