It is almost the bewitching hour. Are you ready with your tricks and treats?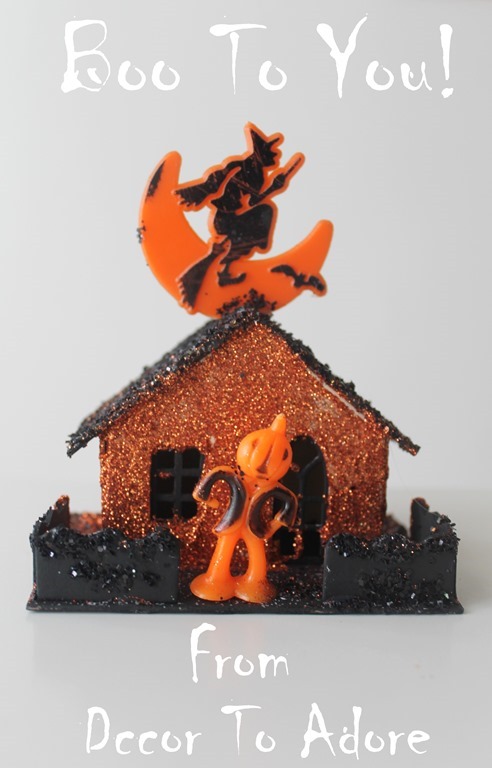 While I myself tend to decorate for Halloween with seasonal bounty I can appreciate those who love all of the classic orange and black aspects of the holiday.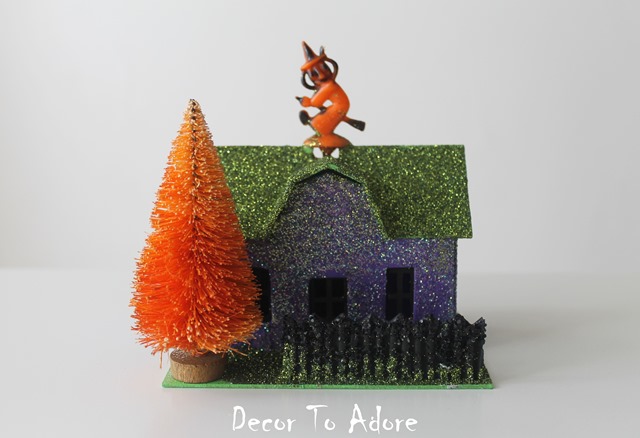 My niece "Birdie" is a huge fan of "The Nightmare Before Christmas". So I created this wee little house for her.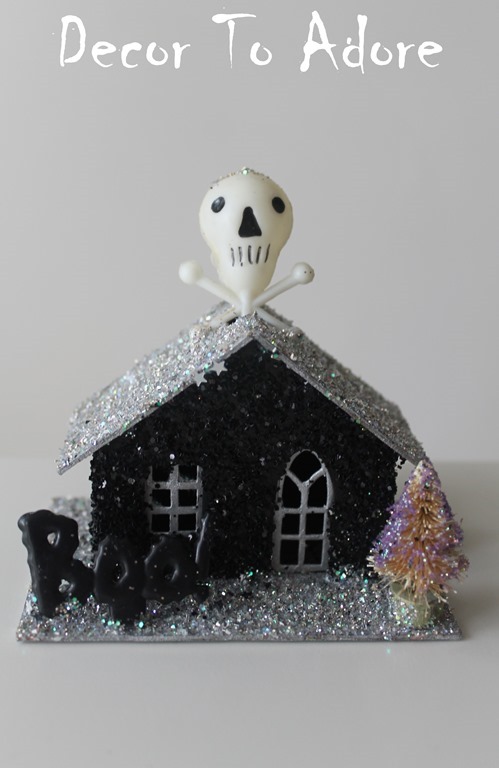 The two remaining houses were sent to the Fashionista's best friend who had a destination wedding earlier this month. (I'll be sharing the ever so lovely photos of the event here soon. ) The houses, and a few other treasures, were nestled inside simple white boxes.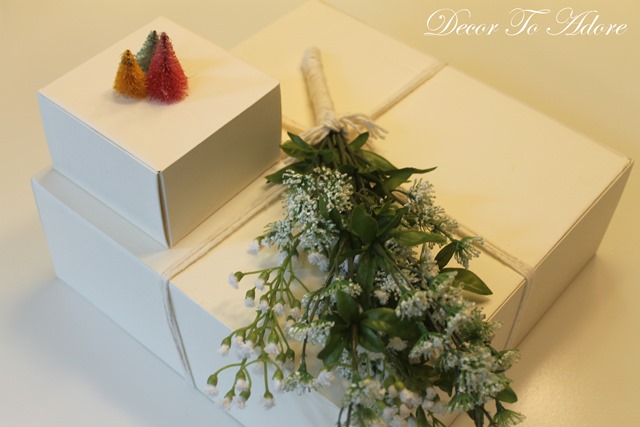 The tops of the boxes received seasonal décor attached with hot glue. While some of the materials were vintage the majority of it came from Hobby Lobby.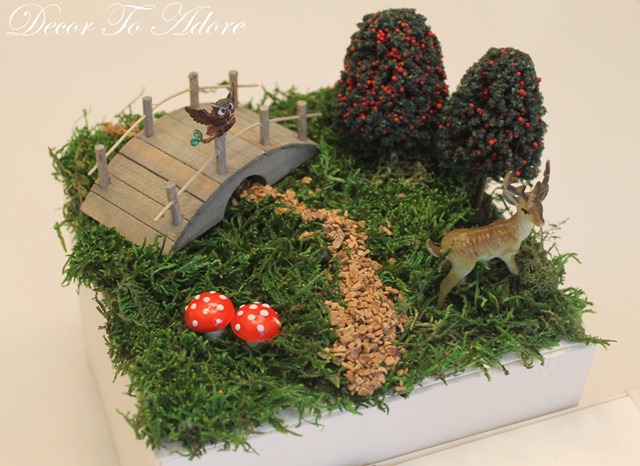 The happy couples reception is being held tomorrow on All Hallows Eve. It is the bride and grooms favorite holiday and will be a costumed event. Such fun!!!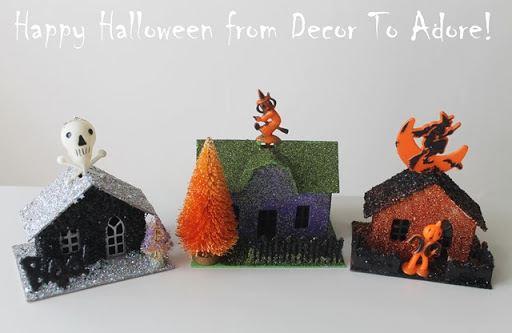 For those of you who have been asking, yes there will be vintage accented Christmas Putz houses in the Etsy shoppe very soon.
Enjoy the holiday and be safe!
Laura