Becoming Jane Creating a Regency Day Dress on a Budget
In selecting a style of Regency gown to make I had to decide between three categories; undress, half-dress and full dress. Here are the sneak peeks of Becoming Jane Creating a Regency Day Dress on a Budget.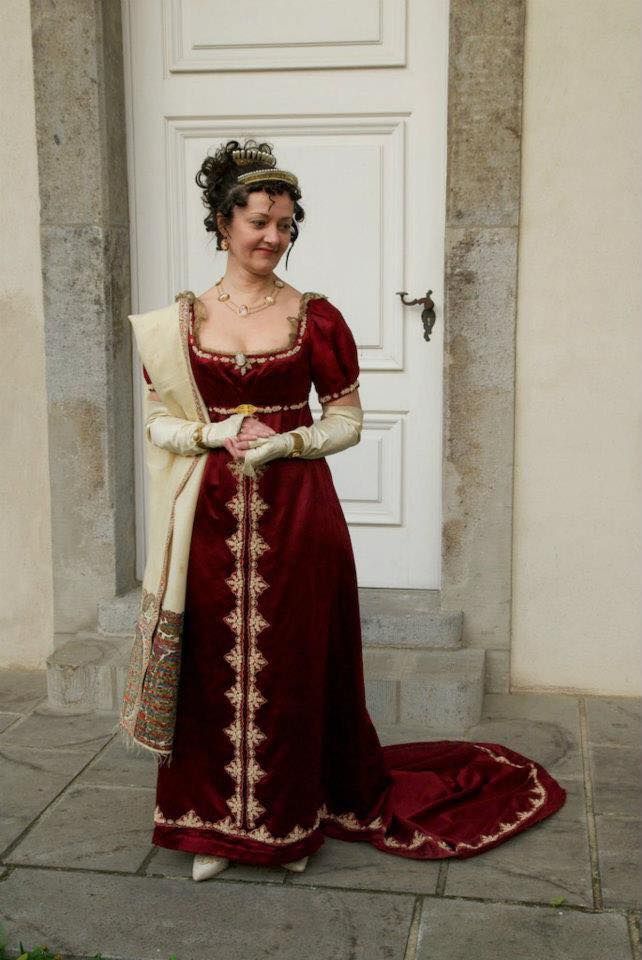 Undress, contrary to what it sounds like, consisted of simple frocks worn in the morning, primarily in the home. They were generally made of simple cotton muslin without any trim or ornamentation.
Half-dress included dresses worn in the afternoon to events such as ladies teas, weddings, promenades, and carriage rides. The dresses were still often made from cotton muslin but would feature the addition of lace, ribbon and perhaps a bit of a train. In addition, a hat and gloves would have been worn. Other accessories included simple jewelry, parasols, fans, and reticules (purses).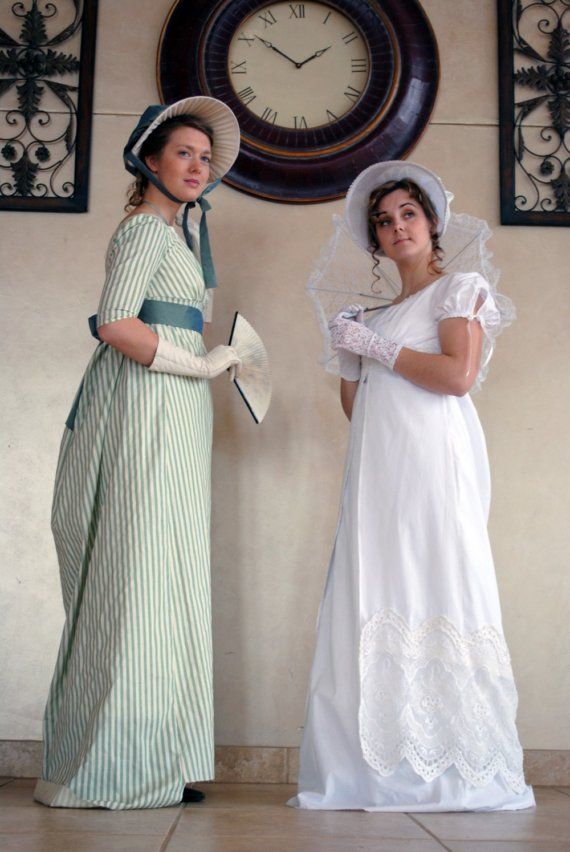 Full Dress was reserved for gowns to be worn to evening events such as a ball, lavish dinner party or attending the theater or opera. Most gowns were made of silk and heavily embellished. Evening gloves were required and perhaps a fancy headdress. Jewels were acceptable as were boas and shawls.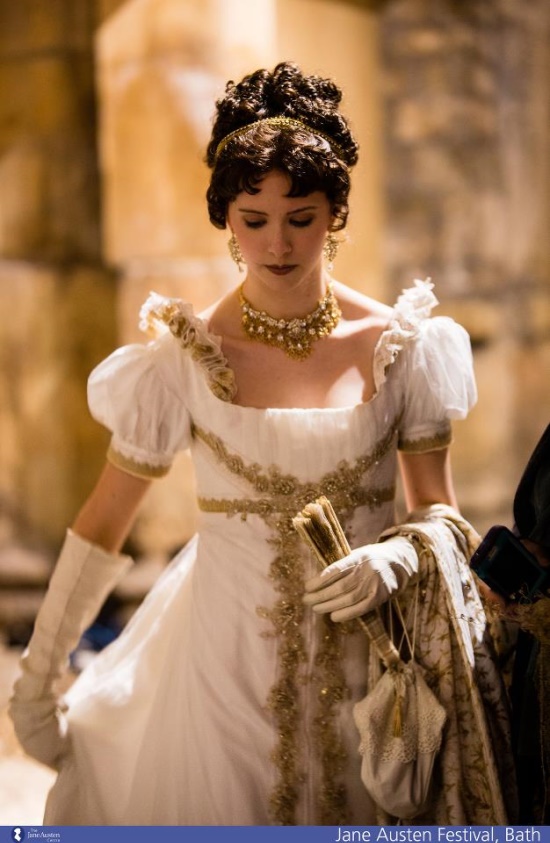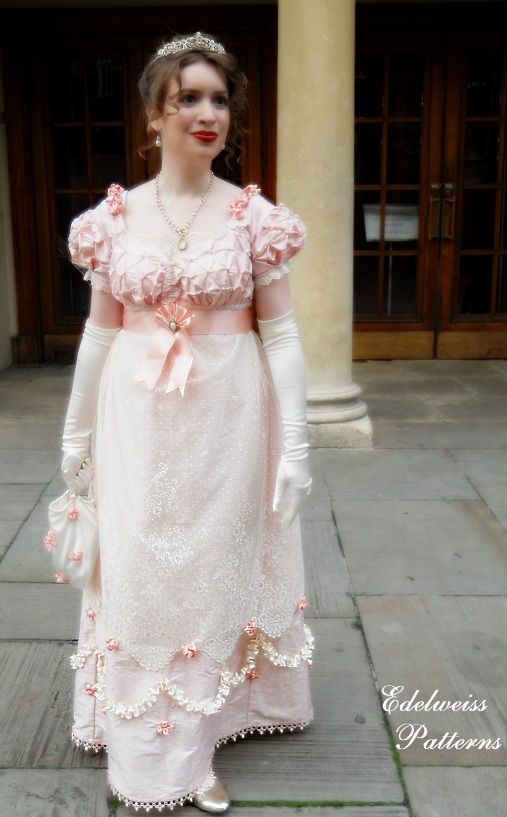 Looking into the supplies I had on hand I found four yards of lightweight cotton white drapery liner and some antique cotton lace. Based on the materials I decided to go with the style of half dress to be worn at afternoon events.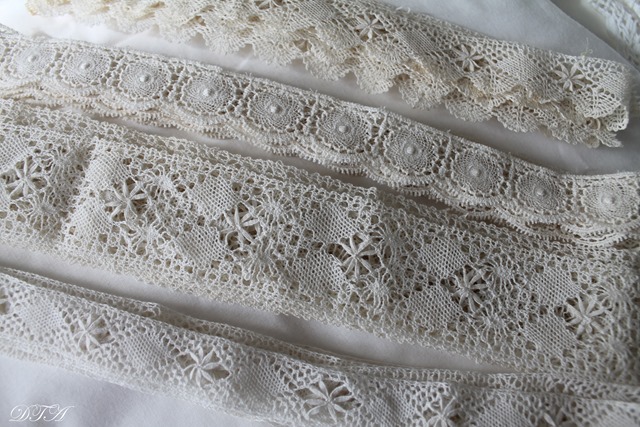 I purchased the Simplicity pattern #4055  at Joann's during a 99 cent sale.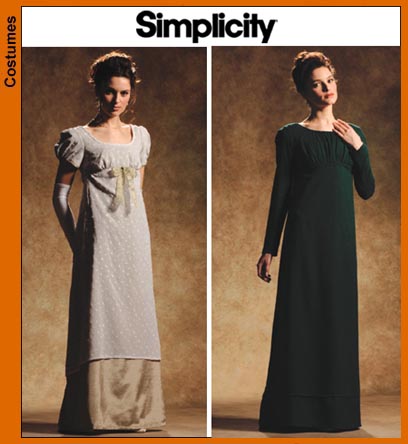 Traditionally, maidens wore white and light pastel colored gowns. Matrons, such as myself,  would wear Jonquil yellow, Pomona green, red, blue and lavender.  Based on my favorite fashion plates below can you guess the color I selected for my gown?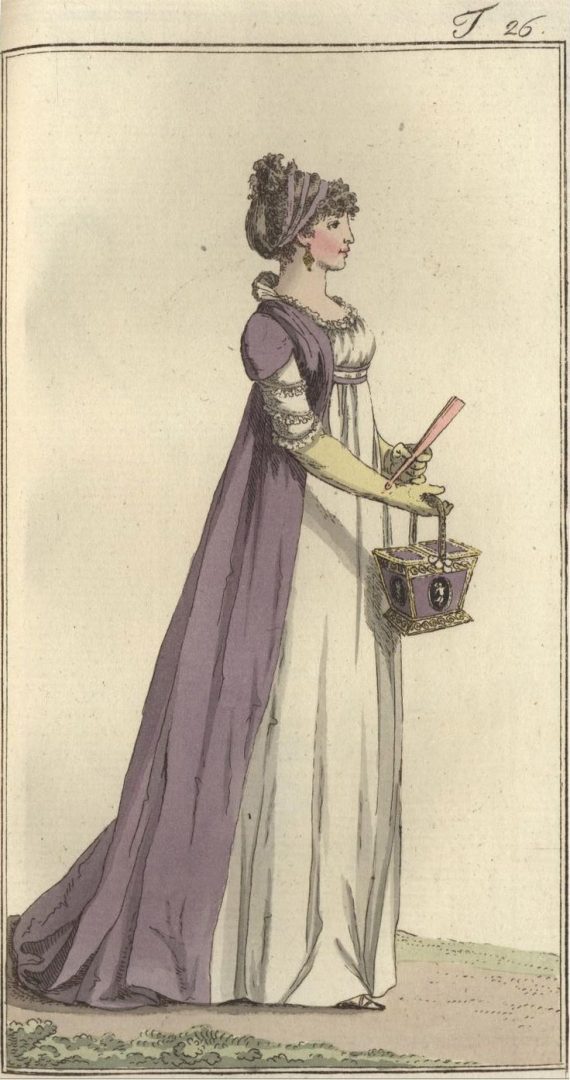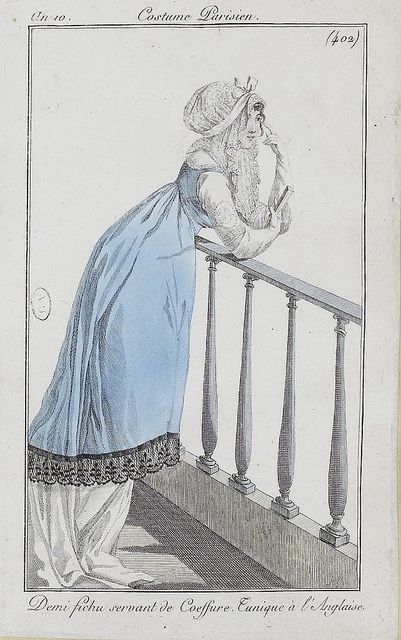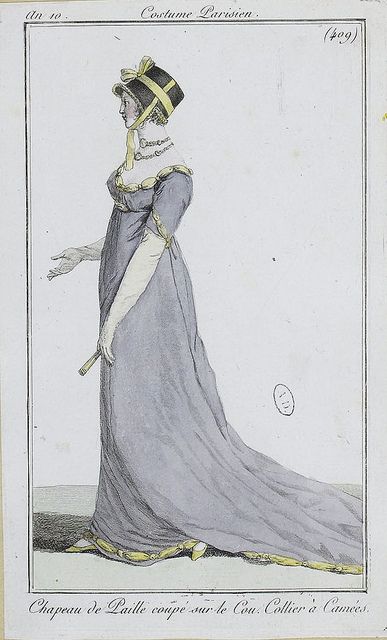 Periwinkle Blue! The above images also made me think that I HAD to have a train. Going through my linens I found an old tablecloth that I just couldn't bear to throw out, despite the rips, as the embroidery was so lovely. To achieve a periwinkle blue shade I purchased one packet of Rit Royal Blue Dye and Dylon Ocean Blue Dye and combined the two in the washer. Using a coupon my cost was under $5.00.
Here's how the tablecloth looked after the dye bath.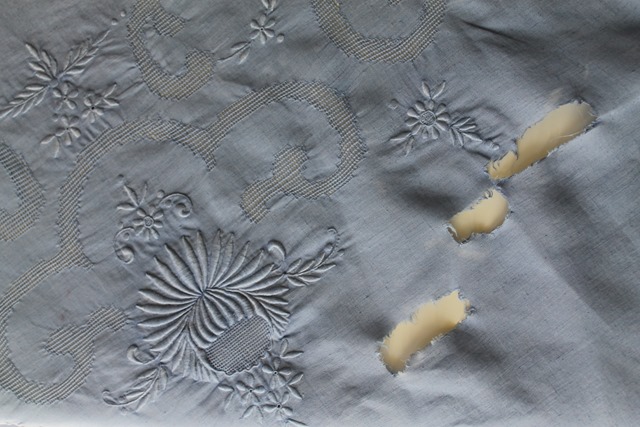 I made the view A dress with view B sleeves that were shortened to elbow length. With a bit of careful cutting, the tablecloth train came out beautifully. Here is a sneak peek of a lovely bit of the back.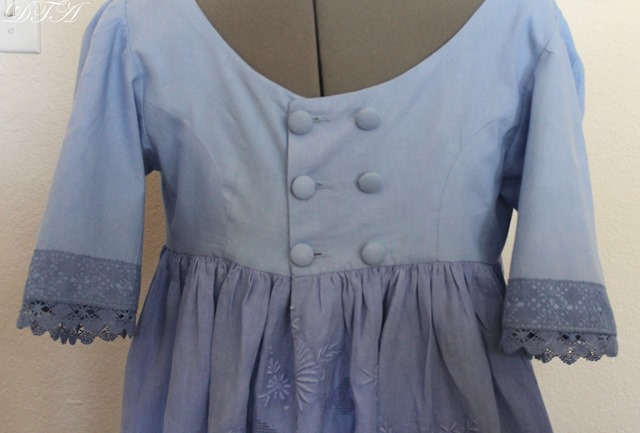 I also adore the scalloped trim on the sleeves.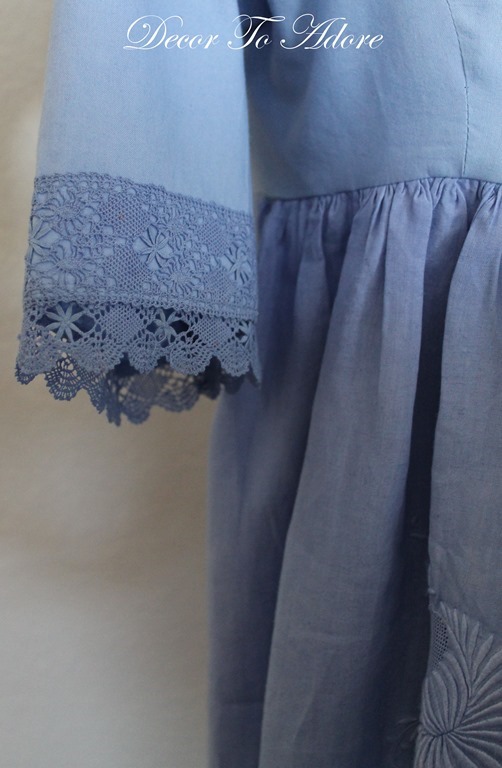 I promise a full reveal is coming soon. But up next…. a Regency-era reticule (purse).
Laura