I've been preparing my home for the upcoming Fall Home Tours this past week. The kids say it looks like a pumpkin patch has exploded in our house. Here is how to create A Fast Refresh for Tired Faux Pumpkins:)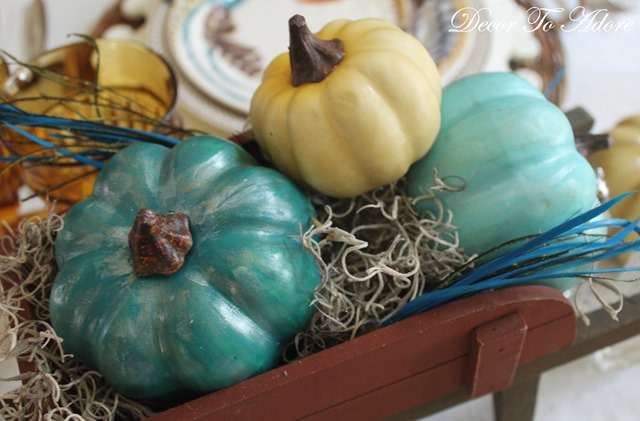 Two years ago I bought a bag of white/off white faux mini pumpkins. I store my seasonal décor in plastic tubs outside. I think these particular pumpkins did not like the heat as they turned a strange brownish gold. Not exactly the color palette I was going for. So what's a girl to do? Add a bit of paint!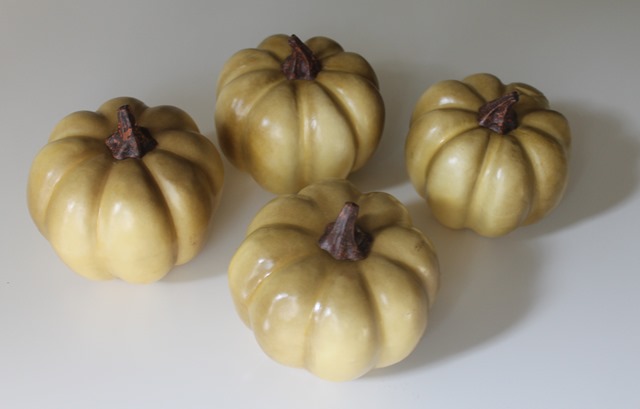 The heirloom Jarrahdale pumpkin, grown primarily in New Zealand, features soft shades of mint, aqua, and teal. This was the look I wanted to achieve.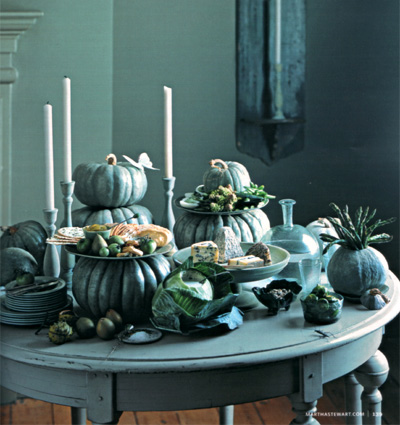 How To Give A Fast Refresh for Tired Faux Pumpkins
The key to somewhat realistic looking pumpkins is to layer the colors. For this pumpkin, I started with one coat of Craftsmart robins egg blue. I then added a few flecks here and there of Americana Bahama blue.  Finishing with highlights of FolkArt ice blue.
I buy my acrylic paints at Wal Mart, Hobby Lobby and Michaels.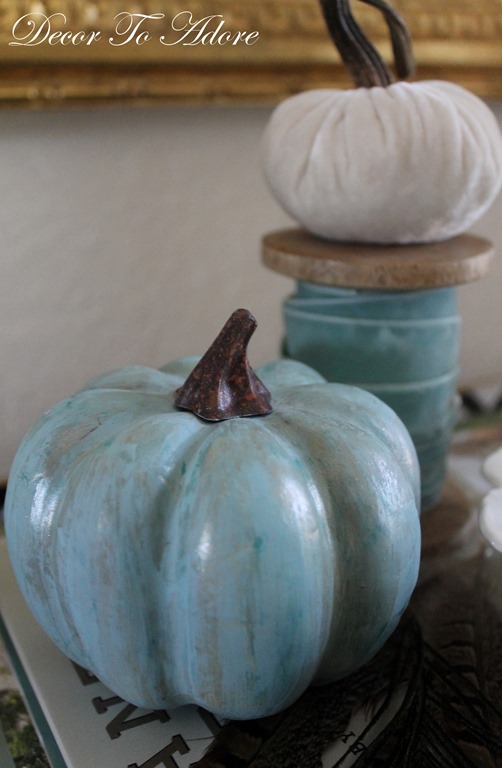 The pumpkin on the left features a primary coat of FolkArt teal with a few secondary touches of a custom lighter shade created by mixing the teal with a bit of white. The final layer was two varying highlight applications of FolkArt metallique pearl white and champagne.
The middle pumpkin was left in its original "left in the heat too long" state.
On the right, this pumpkin received a base coat of FolkArt sage. It then received an all over coat of FolkArt metallique champagne and finally a few flecks here and there of Craftsmart champagne pearl.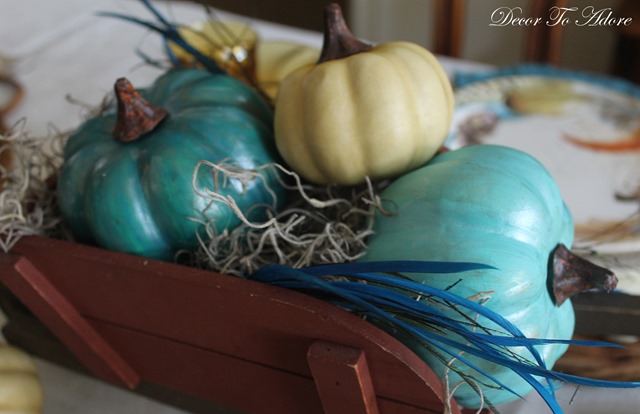 The beauty of acrylic paint is that by the time I had painted a base coat on all four of the pumpkins the first pumpkin was already dry and ready for a second layer. Altogether I spent about 30 minutes on this refresh project.
Sure beats tossing them out and buying new!
Laura