The day after I finished up this past semester I went around around room by room and made a list of what needed to be done. Every so often I will have a bit of free time or Mr. Décor will ask "What projects do you have for me?" Juggling so much I can get overwhelmed and just can't think straight. It's nice to have a list.
For those of you who peek at my Instagram page this past Wednesday you saw that I tackled one item on my list. I FINALLY got around to making a wreath for the freshly painted front door. It was a bit of a challenge to find something that looked just right since our door features a very longggg oval window.
(The grapevine wreath and various flowers came from Hobby Lobby.)
Another thing on the list was to address a gapping hole of wires in our bedroom.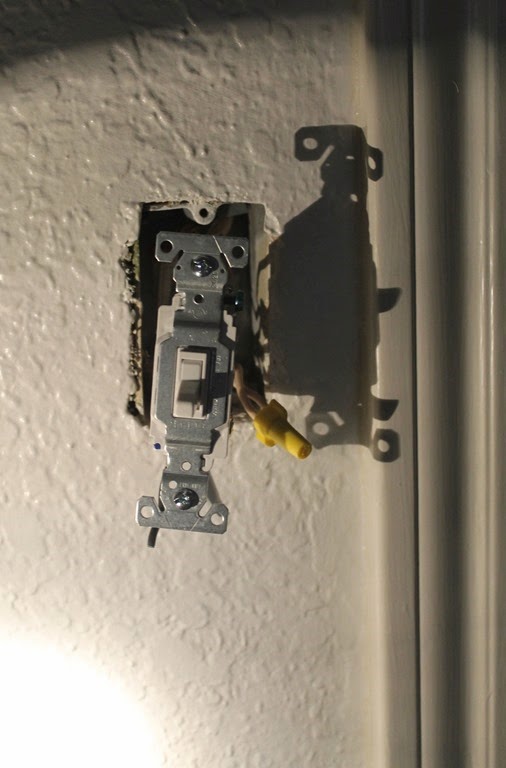 It's so much nicer to come into our dark bedroom, flip a switch and instantly have two little dresser lights come on. It took just 20 minutes and a 79 cent faceplate to make a world of difference. #whydidwewaitsolong
(For those who may want to know, I bought these lamps for a song (maybe $3?) over 10 years ago. They were on massive clearance because the base had just a wee bit of the "leaning tower of Pisa" factor going on. They were meant to be a temporary fix until I found something better. As you can see, they are still in use. 🙂
The antique chairs are back home. For those of you that follow the Décor To Adore Facebook Page you received a sneak peek yesterday. I will have all the details on Monday's post.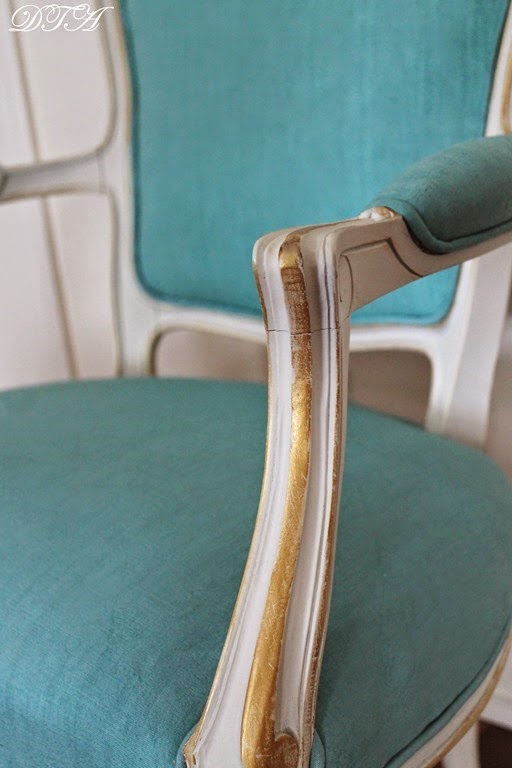 I've also been working on the guest bedroom. I've made new curtains, a headboard cover and a few pillows for the space. The challenge has been trying to photograph it as we have had non stop rain here in Texas and thunderstorms are predicted for the next 10 days. But after living in the desert for far to long I am enjoying it and will wait patiently for a sunny day. Of course the challenge is that starting today we will have houseguests for the next two weeks. How does one politely ask "Can you move your stuff out of my shot?" (smile)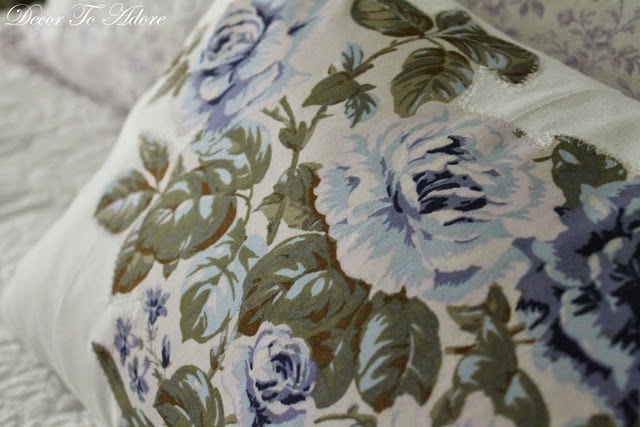 May you find your bits of bliss.
Laura