I've had a love affair going with applique curtains for awhile now.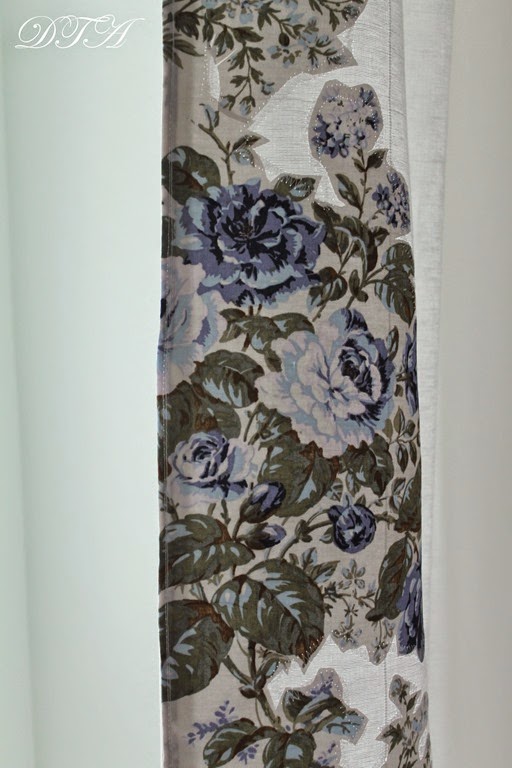 I first saw them of course at Anthropologie. This is just one of the many styles they have had in past seasons. They of course wanted 1 million dollars for the curtains so I had to pass.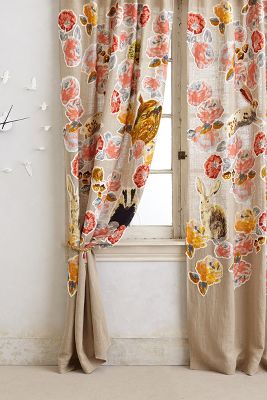 Then I saw the café curtains that Vicky from the Linen Garden made.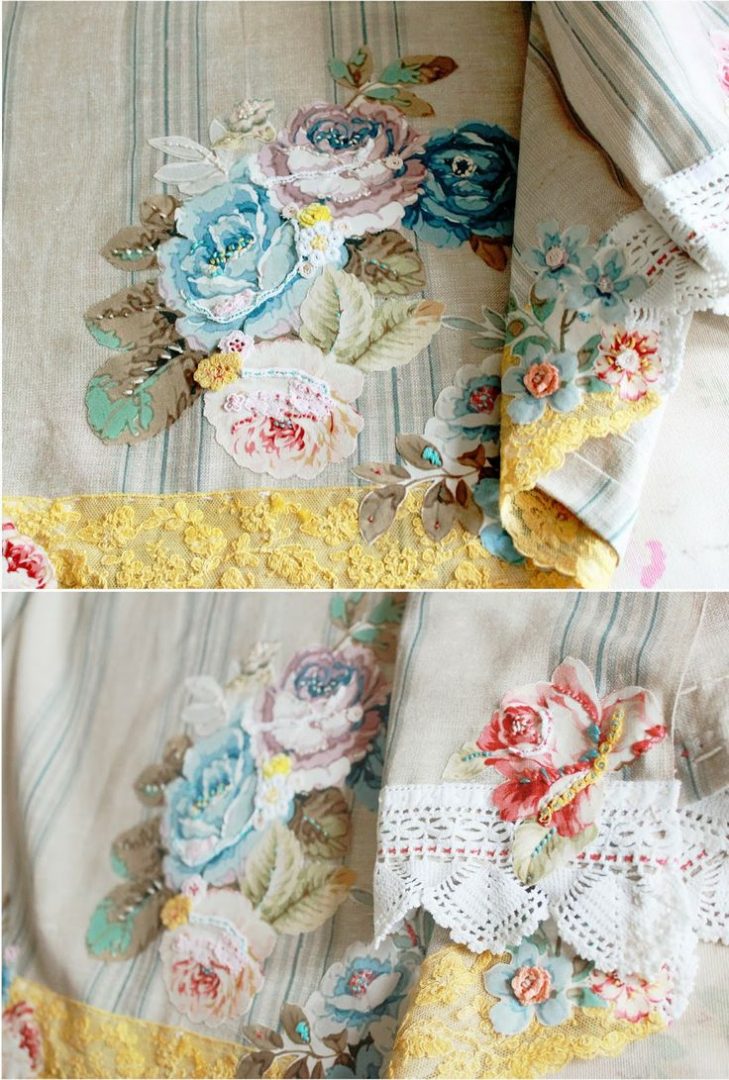 Of course the Nester gave her own no sew version that was cute too.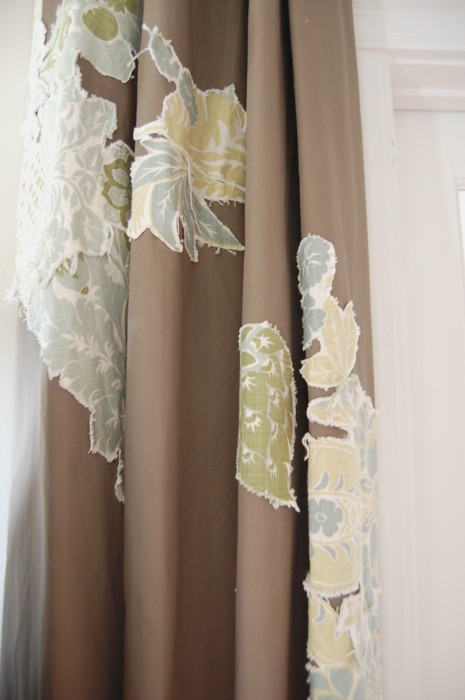 I knew the guest room needed a bit of jazzing up so I decided I would try my hand at creating some applique curtains for this space.
I used the white Lenda curtains from Ikea. They are a mid weight cotton that I felt would work well and at just $34 for the pair it would be ok if they didn't.
As they were too long and I didn't want tab tops I just cut that portion off and hemmed them to fit the window. (But just you wait and see what I did with the scraps!)
In terms of the applique I found a long tablecloth on clearance at HomeGoods in the color palette I was seeking. I made a quick cutout of the design I wanted and applied it to "Wonder Under" which you can find at most hobby and fabric stores. (Use a coupon!)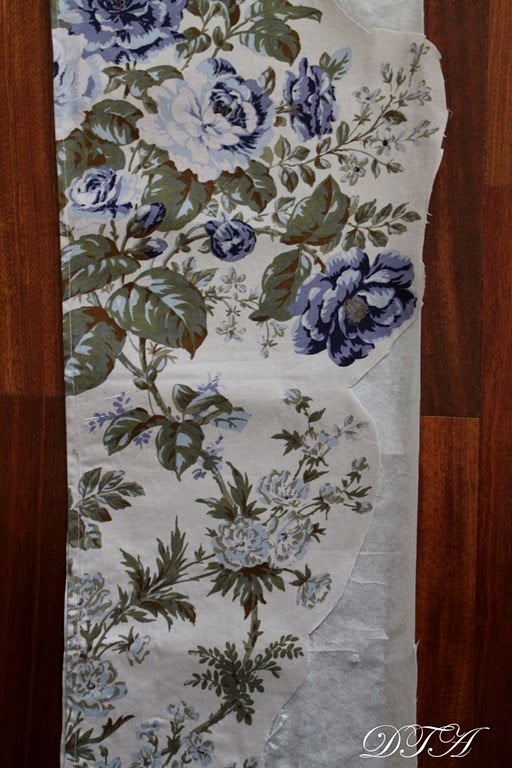 After I had ironed on the "wonder under" to the back side of the fabric I then took my sewing scissors and cut out the design a bit more closely and intricately.
Disclaimer: For all of the pieces that I needed this process took me approximately 3 hours. I did watch a movie while I did it.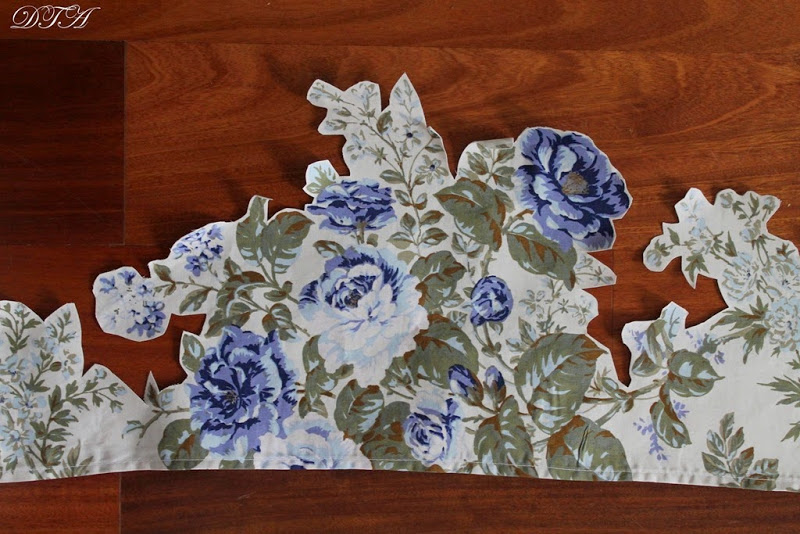 Then I peeled the back of the paper off of the wonder under, positioned it on the curtain and ironed it on. Now you absolutely could stop here. I however wanted more of an applique look and also the ability to wash my drapes so I opted to sew on the applique.
I used a zig zag setting and more patience than Job.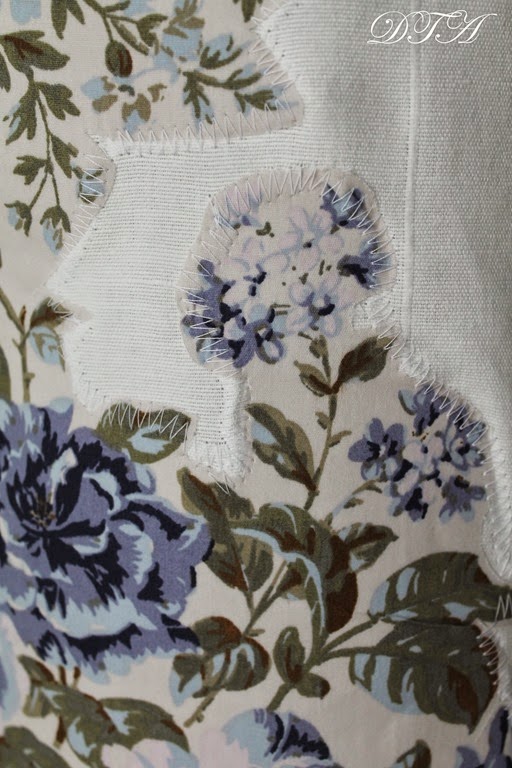 You know how Martha will describe a project of hers as EASY? So you start said project and before you are even finished you want to toss out the project and possibly kill her?
I'm not gonna lie. The curtains took about four hours to sew on all the pieces. It wasn't hard, but I wanted to give up 8 million times.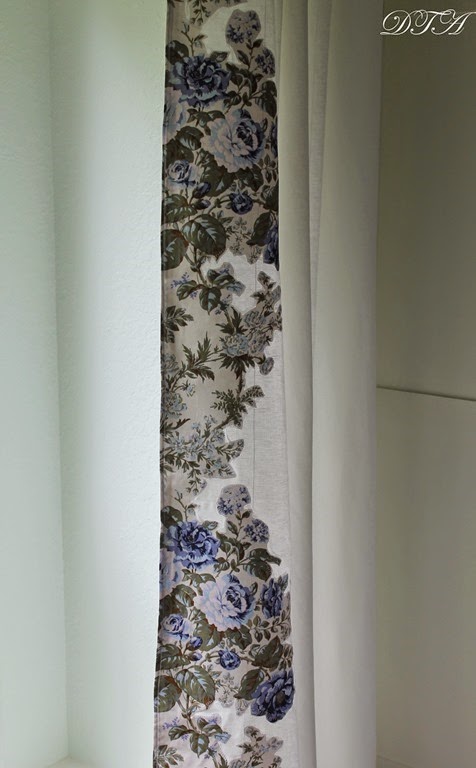 But man, are they so CUTE! The pictures don't even do them justice!
I mean look at this pretty detail on the bottom of the hem.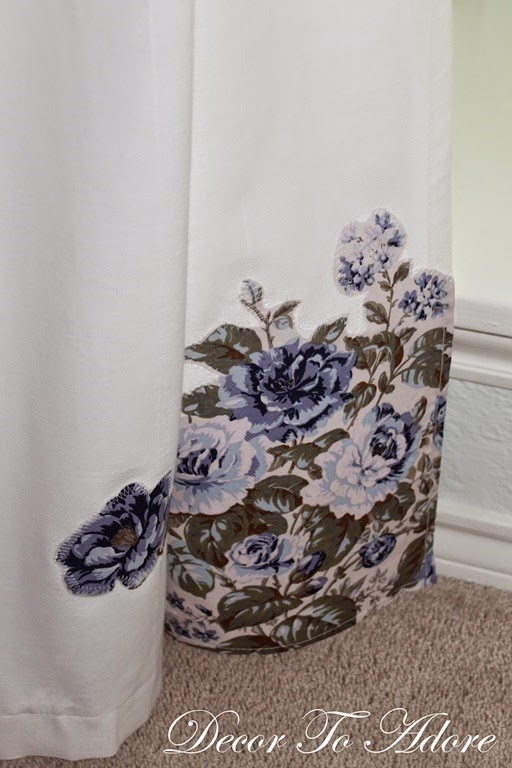 They are so cute that Mr. Décor came home, asked me about my day and I said "I only did ONE thing" and pointed to the curtains.
He was like "You MADE these??? You are awesome! You are so clever and talented!"
I was all like "I'm glad you think so because I didn't have any time to make dinner and you're getting a cheese sandwich."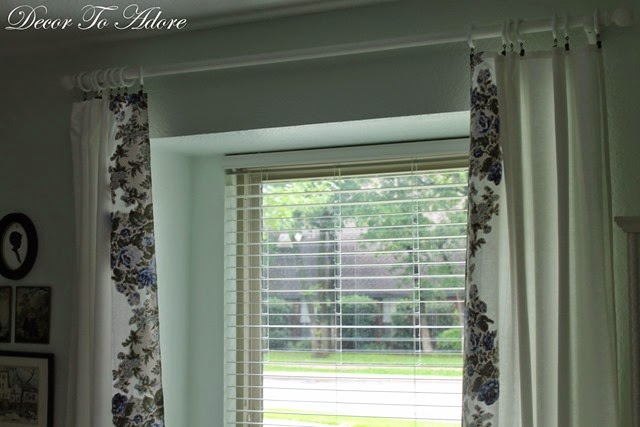 Lucky for me he responded, "Wait! Can I close them?"
To which I replied "Of course."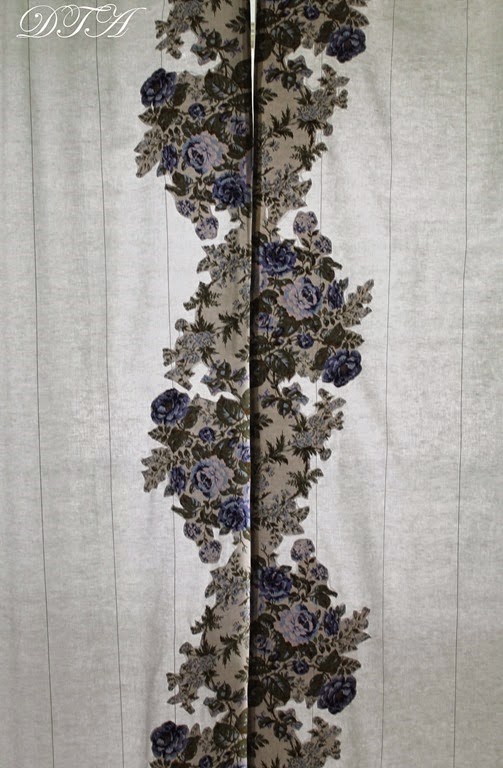 Then he responded with "Did you plan on alternating the pattern on each side so it would look great even when they were closed?"
To which I gave him "The Look" which said "Of course I did."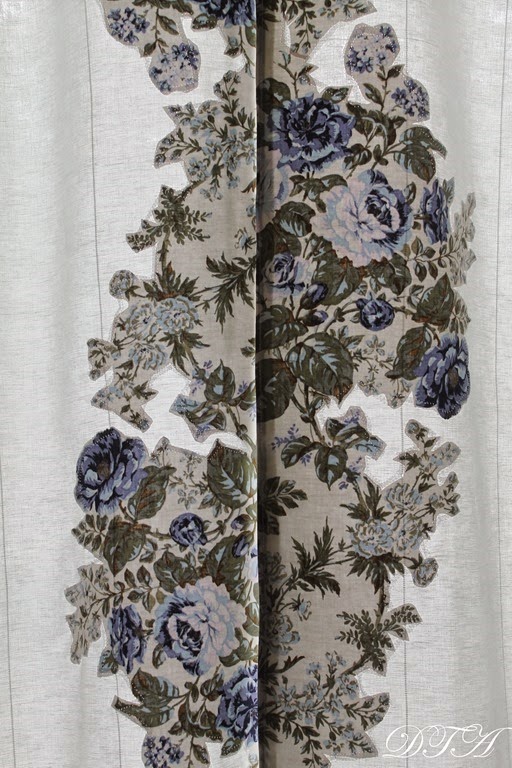 So…. applique curtains. Skill level EASY.
Insanity Level: HIGH.
Now where is that straight jacket?
Laura
Linking to:
Between Naps On The Porch, Remodelaholic, Classy Clutter, Stonegable, A Stroll Thru Life, Not Just A Housewife,  Common Ground, Someday Crafts, The 36th Avenue, Ivy and Elephants, Savvy Southern Style, Katherine's Corner, The Blissful Bee, Posed Perfection,My Fabuless Life,The Style Sisters, Sew A Fine Seam, Craftberry Bush, French Country Cottage, The Shabby Nest, Imparting Grace,My Romantic Home,The Charm of Home, AKA Design + Life, Tatertots and Jello, Funky Junk Interiors, My Uncommon Slice of Suburbia,The Dedicated House