So many of the things I adore such as antique lace and vintage textiles I learned to love from my Grandma Jingles. This has resulted in a very special and heartfelt project, Eleanor's Aprons.
Every time my grandmother and I were together we would hit the thrift stores and she would scour the newspaper for estate sales so we could go in search of hidden treasure. Neither of us needed a thing, but it sure was fun. If you add in the extensive collecting she had also done the 50 years prior well, her closets were like Ali Baba's cave.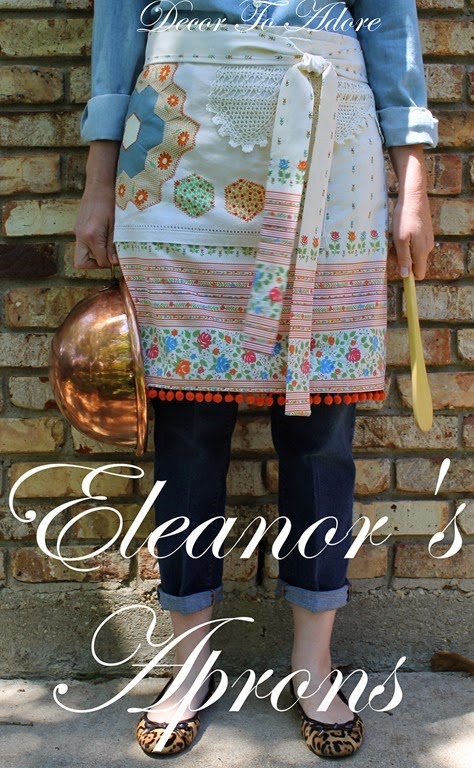 Family Treasures
After her passing last fall, I shared a good portion of this treasure trove with family members and yet still managed to bring several large boxes home with me. There they sat until one rainy afternoon I opened them up and little by little I hand washed, line dried and ironed every last piece. Then came the question "What do I do with it?" I began by making a few traditional aprons for friends and family members using vintage fabric and trims.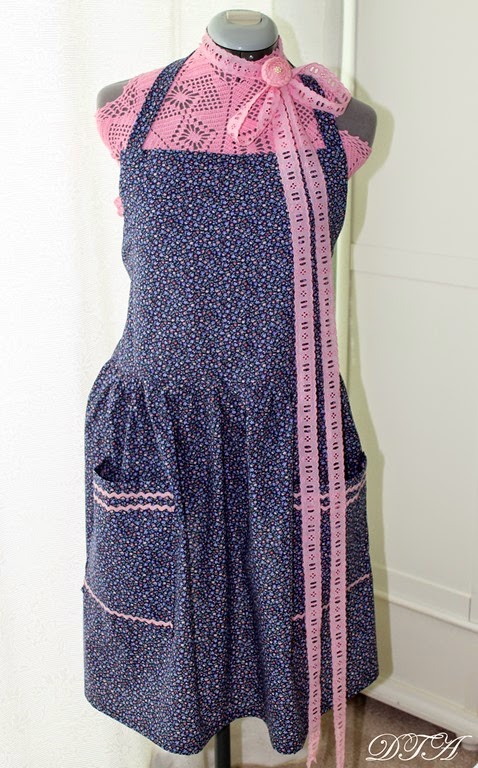 But what to do with the stacks of handkerchiefs, threadbare doilies, random quilting blocks, old pillowcases and small bits of old lace? Some things were so tiny it almost didn't make sense to hold on to it. I began scouring Pinterest for inspiration and kept coming back to aprons.
The classic simplicity of the aprons worn by French waiters inspired me to create a similar design.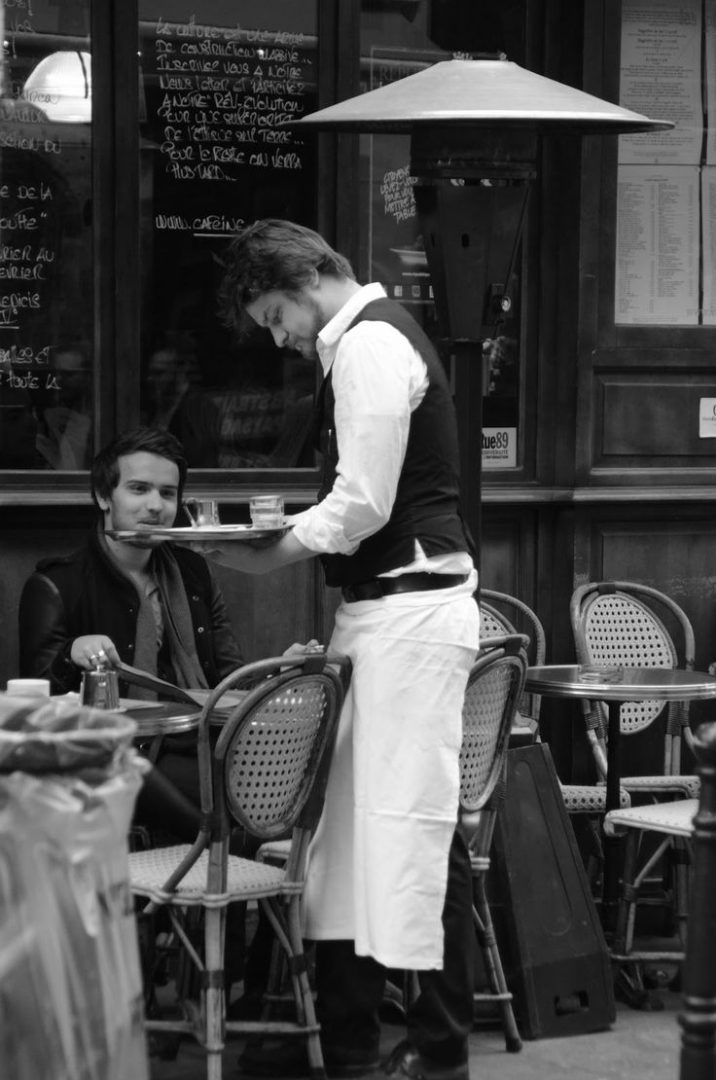 Aprons also seemed fitting because my Grandmother wore and loved them.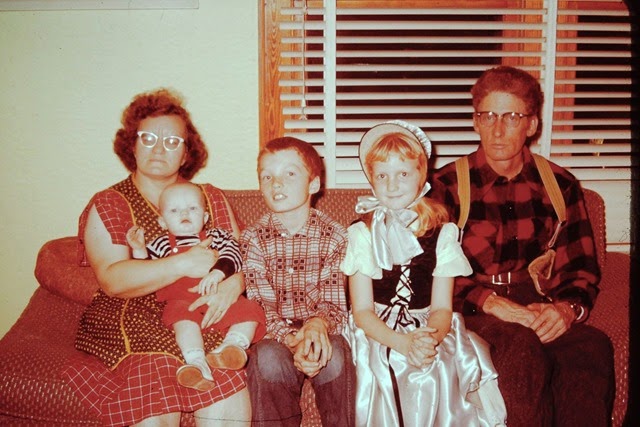 The Ingalls family circa 1957.
I knew if I were to share her treasures I would also have to give back. Because truly at the heart my grandmother was a giver. Just days before her passing I spoke to her on the phone and she talked about how she said she was knitting caps for Honduran orphans. In the end, it was her big heart that gave out. I decided that a portion of the proceeds would go to the American Heart Association.
Eleanor's Aprons

Love is in the essence of these aprons.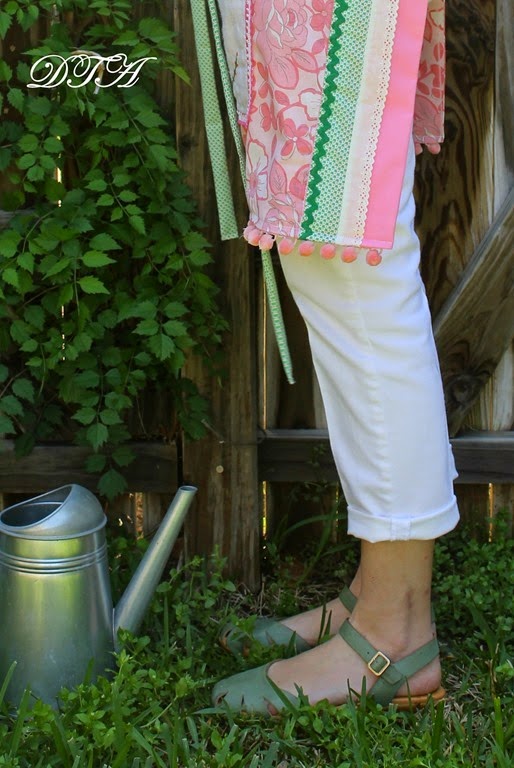 They are made in a whimsical kaleidoscope of colors.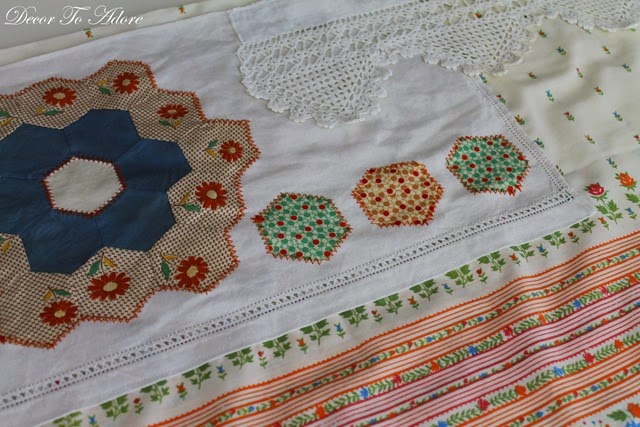 A crazy patchwork of lace and fabrics.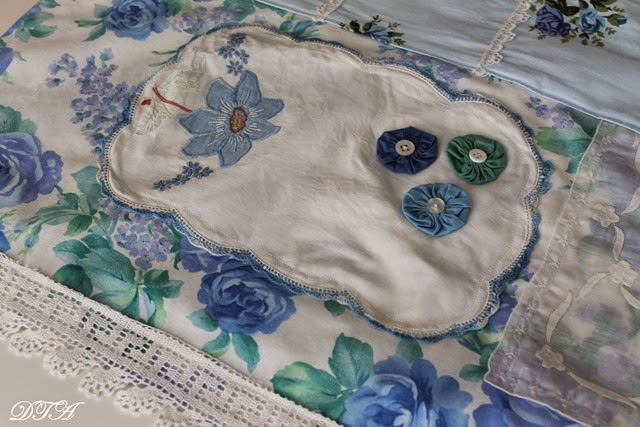 Separately the pieces are all little delightful bits and together they somehow make perfect sense.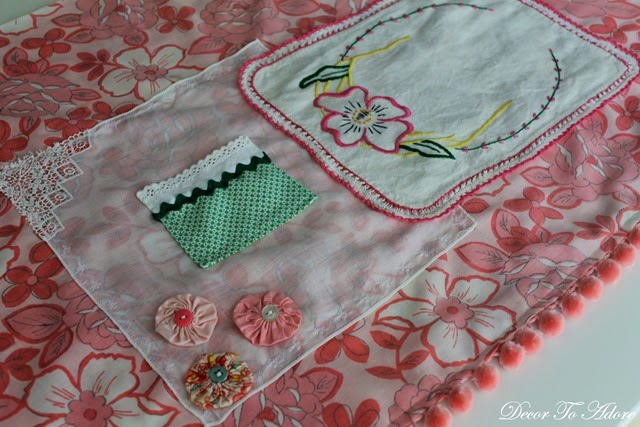 Some have pockets.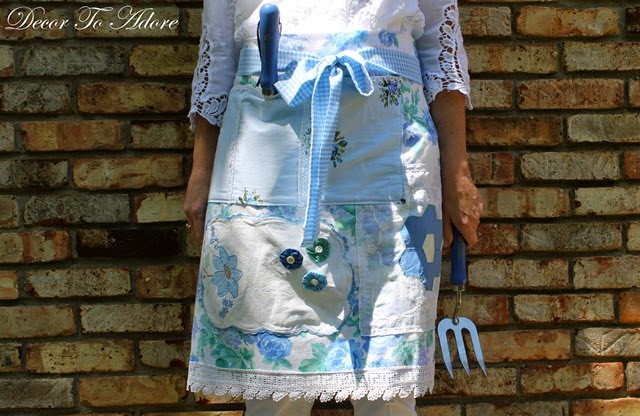 The aprons all feature embroidery work, lace, vintage pillowcases, and fabric.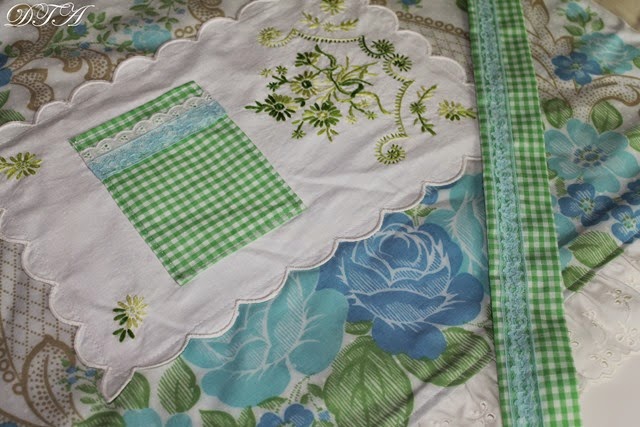 No two are alike.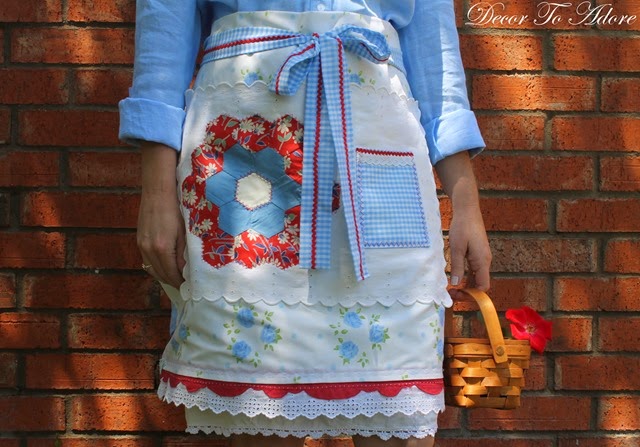 All are reversible.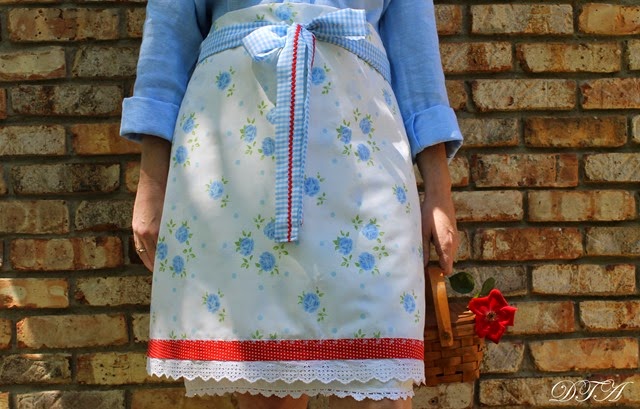 Ruffled sunshiny happiness.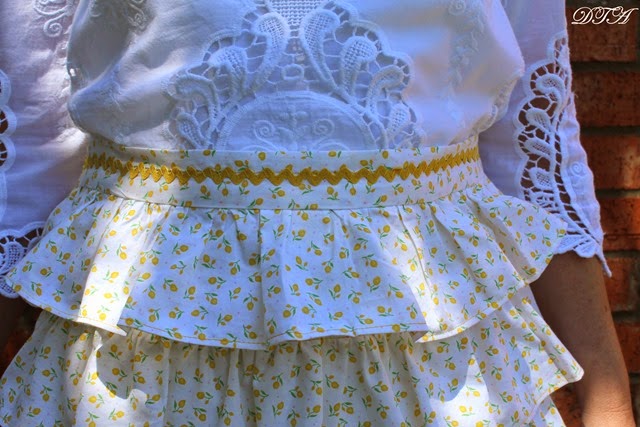 Any way you look at it.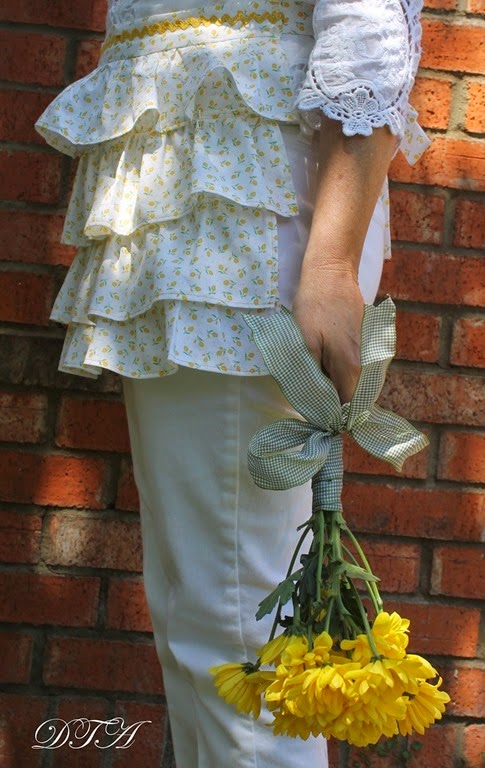 Eleanor's Aprons can be found in my Etsy Shoppe HERE.
UPDATE: I am completely humbled, grateful and blessed! The shop sold out within TWO HOURS! I have five more cut/laid out that I hope to have for another collection in the next two weeks. Thank you for helping support the American Heart Association!
Hearts and happiness,
Laura
You may also enjoy Becoming Jane.