I think many of us start the new year out by making resolutions to eat better. I am trying to eat primarily whole foods. To be considered a whole food there must be five ingredients or less and you can readily identify (and pronounce) all the ingredients. This quickly rules out most processed foods. The one area that I was having great difficulty with was what to spread on toast, bagels, waffles, etc. Margarine, contrary to what we have been spoon fed for way to many years, is NOT a good for you alternative. Did you know that it is one molecule away from being a plastic product? So not yummy! (You can read various articles about margarine and its detriments  HERE, HERE, and HERE.) Yet butter from the refrigerator was so hard I generally just ending up ripping the bread.
Frustrated I turned to Google for help. Leave it to the French to solve my problem with the beurrier à l'eau (butter dish with water). For years I had seen interesting looking crocks at the brocante (flea market) but I had no idea what their purpose was. Here is the general idea of how a beurrier, AKA butter bell or butter crock works:
You just leave it on the counter or in the pantry and the butter is kept fresh and spreads easily at room temperature.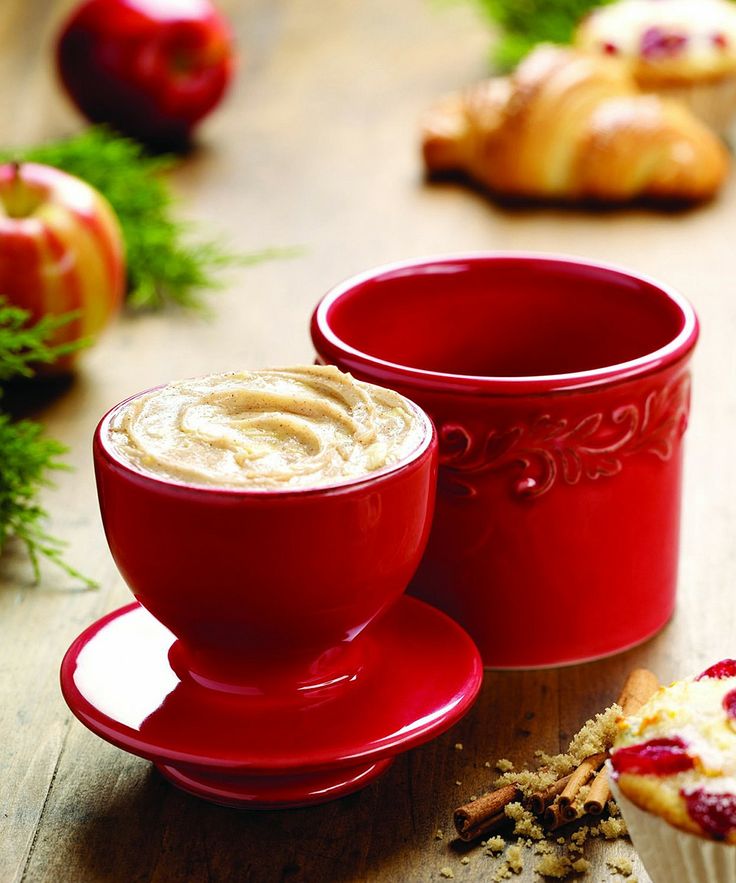 With my new found knowledge, right before Christmas, I made a trip to Anthropologie and found exactly what I was looking for and it was on sale for $7. Score!
I went right home and took some butter out of the refrigerator, let it soften and then packed it into the bell of the crock. It totally works.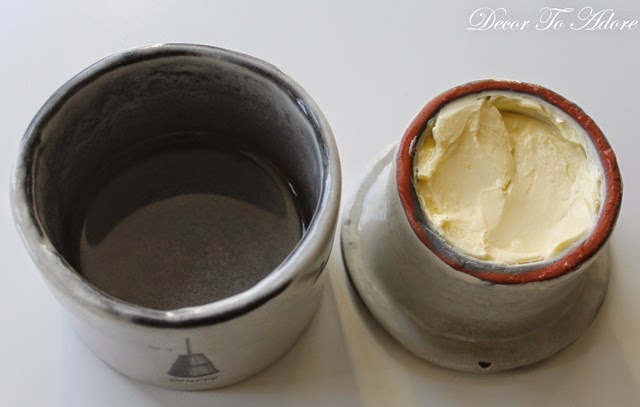 Mornings are now a little less stressful and quite delicious.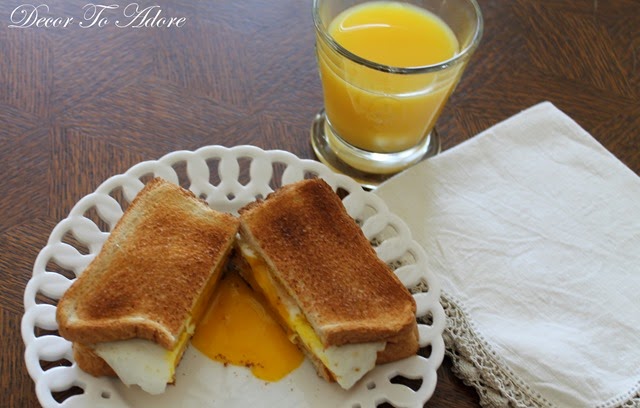 Have you discovered any neat gadgets lately? Linking to:
Laura
Linking to: