When I last left you we were having a struggle as to what to put on the living room walls at Storybook Cottage.
Over the weekend I went to an estate sale and found two lovely paintings.
First up was a really large oil painting. You couldn't even buy an empty frame for what I paid for this. #stole it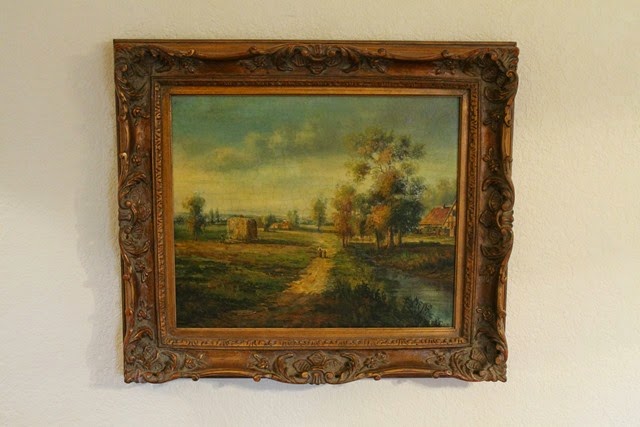 The half timbered farmhouse on the right of the painting brought back memories of when we lived in Germany.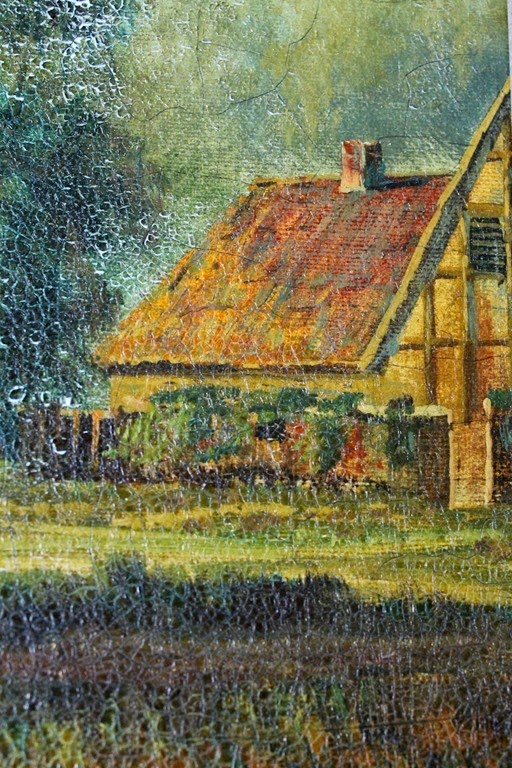 The two central figures reminded me of Sweet Guy and myself.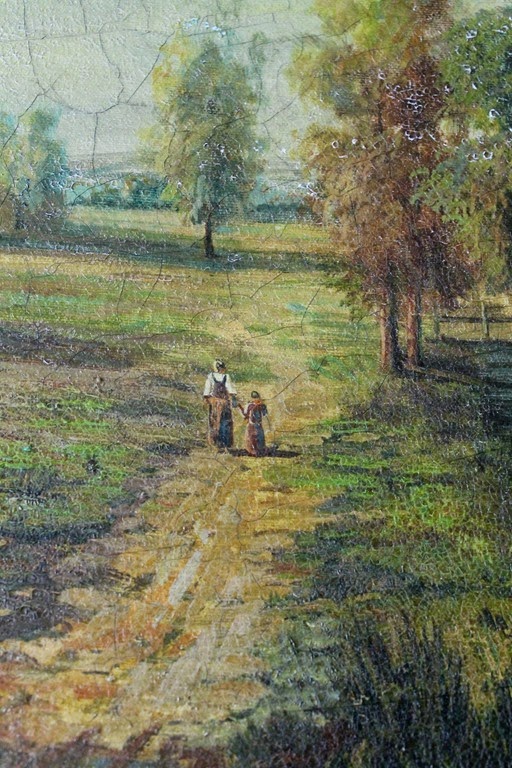 The frame itself needs a good cleaning, but that should only take an hour or so.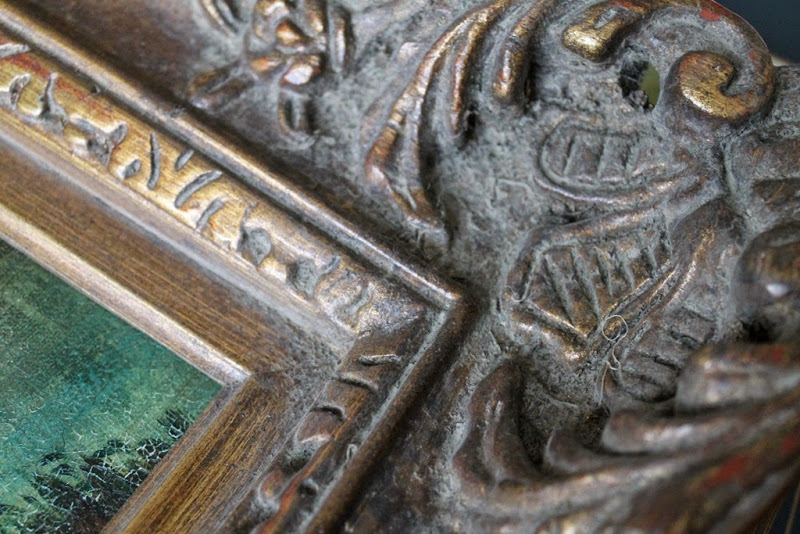 I also couldn't resist bringing home this colorful bit of bliss for just $10. It shows a field of bluebonnets in bloom. If you live in Texas I think you are legally required to have the state flower somewhere in your home.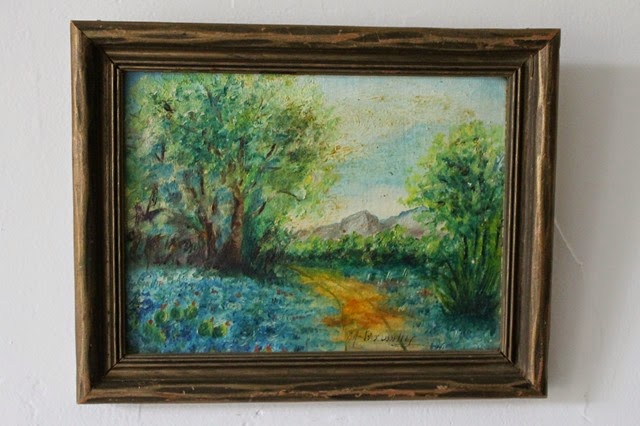 Now these two pieces of art are very traditional. I think the key to an interesting room is to mix in art from various styles.
I need a large piece of art for over the fireplace.
Our plans are to remove the badly executed shelves on the left and replace them with three equally spaced horizontal shelves behind glass cabinet doors.
We will first try and paint the existing mantle white but are not opposed to creating a new mantle.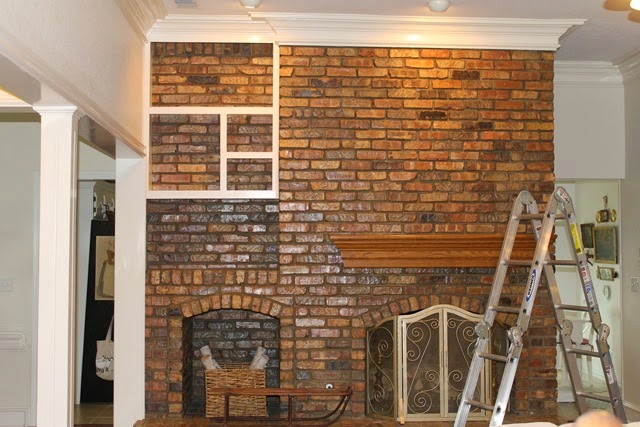 I felt that the art needed to be bright with a large expanse of white to link it to the built ins.
My search led me to Minted.
They have a large selection of gorgeous prints, limited edition and custom art choices.
I find myself drawn to pretty colors, landscapes and florals.
Here are a few of my favorites.
(You can click on each image for various sizes and pricing info.)
"Carnation Spray" (in Lemon Pop colorway)
"Indian Summer" (in the Summer Green colorway)
I really loved the work of Emily Jeffords.
"Wandering the Summerlands"
"Autumn Breeze Landscape"
As well as the talented Lindsay Megahed.
"Lucid"
"Summer Clouds"
Minted, a you may know, also carries pretty fabric and wonderful stationary.
They have a new line of darling "Save the Date" cards if you happen to know of someone getting married.
What type of art do you love?
Laura