Christmas is almost upon us. Something More Sundays Week 4
Many of us are just done in with the stress and chaos that we now so often associated with Christmas. It can be so overwhelming that the exhausted would happily push right past this holiday. This one day of Santa, retail abundance and resulting meltdowns.
Something More Sundays Week 4
But truly this is not Christmas. Not the REAL Christmas.
Because Christmas is not just one day. Technically it's 12. It starts on the 25th and ends on Epiphany (Three Kings Day) January 6th.
This past week I decided to take time each day to breathe and try to find joy, which was the focus of the 3rd week of advent.
The result was this:
On Monday the boy scouts went to the senior center. I had called the center earlier in the day to see how many residents would be there. The administrator gave a number and followed with "They are SO excited! You see for many residents you will be the ONLY visitors they will receive this year."
Alone At Christmas
At those words, my heart shattered into a million pieces.
You know what I was thinking…that I would give anything for just one more visit with Grandma Jingles.
Then I picked myself up by my bootstraps and decided it was going to be an even better visit. I drove over to the dollar store and selected large size word search books, playing cards, lovely scented soaps, etc. The amount spent was a pittance but the potential and actual joy I felt was priceless!
I had found an old Boy's Life image of scouts helping Santa and typed up the troop greetings.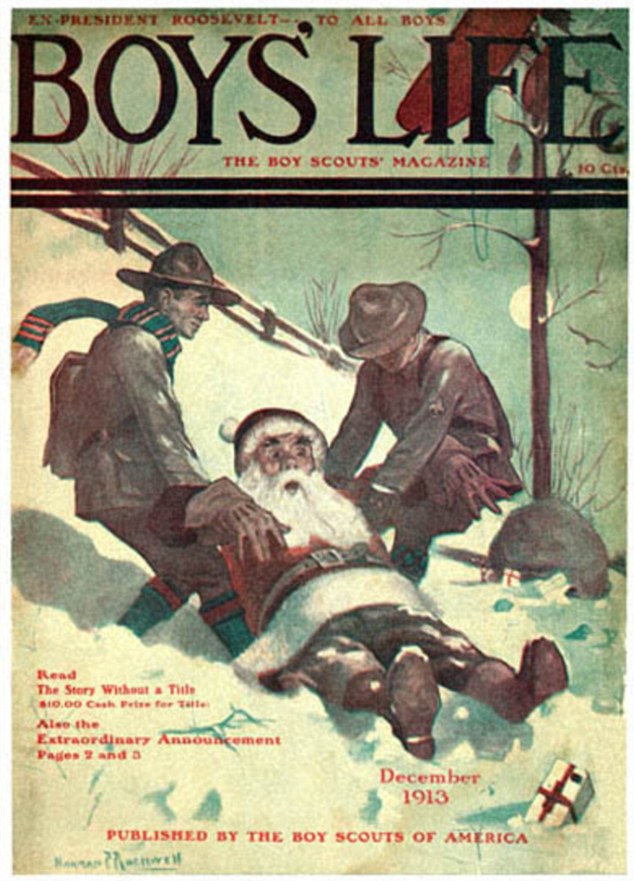 Staying Home
Everything was lovingly placed into a gift bag with tissue and candy.
Then I sent Mr. Décor and Sweet Guy on their way.
Yep, I stayed home.
What and miss the BEST part???
Yes.
Because I didn't want it to be about ME. Truly, I already had experienced the joy.
That joy needed to be passed on to the boys and young men. They needed to experience the joy and see first hand how it felt to give to those who have less.
Mr. Décor came home with a lovely report of boys singing, handing out cards and our gifts being placed under a gift less tree.
A true Christmas.
If you follow me on instagram you saw that each day last week I found JOY. Was it because I was actively seeking it? Perhaps.
The last advent candle to be lit this evening represents love.
This next week is Christmas. Full of potential.
Possibly to include rude relatives, overtired kids, and burnt turkeys.
But imagine it all covered in LOVE.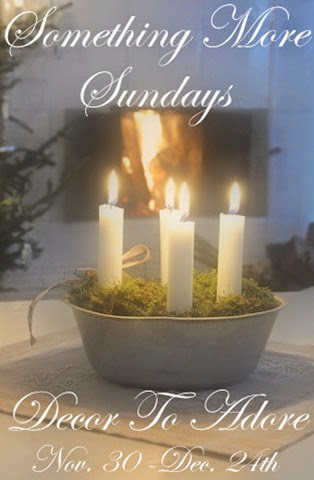 For those who love a good movie filled with hope, peace, joy, and love I recommend "The Christmas Candle". The movie was recommended to me by dear reader and blogging friend Becky and now I am passing the light on.
Laura
"For God so loved the world that he gave his one and only Son, that whoever believes in him shall not perish but have eternal life. For God did not send his Son into the world to condemn the world, but to save the world through him." (John 3:16-17)