As a child, Mr. Décor's mother would make Easy Doublemint Brownies every Christmas. A batch is easy to whip up and these brownies freeze very well. Make some now to have on hand all holiday season long.
Here are the brownie  ingredients:
4 squares of unsweetened chocolate (I often use Bakers brand)
1 cup of butter or margarine
2 cups of sugar
4 eggs
1/2 teaspoon of peppermint oil (you can find this in the cake decorating aisle at Michael's and Joann's)
1 cup of flour
1/4 teaspoon of salt
Directions:
Melt butter and chocolate squares together in the microwave or use a stovetop double boiler.
In a mixing bowl beat the eggs, stir in sugar, oil, flour, and salt. Add the melted chocolate.
Spread mixture out onto a greased cookie sheet or jelly roll pan. Bake for 20 to 25 minutes in a 350-degree oven. Let cool.
Frosting ingredients:
2 cups of powdered/confectioner sugar
4 tablespoons of butter or margarine
2 tablespoons of cream or milk
1 teaspoon of peppermint oil
You can also use food coloring to make the colored frosting.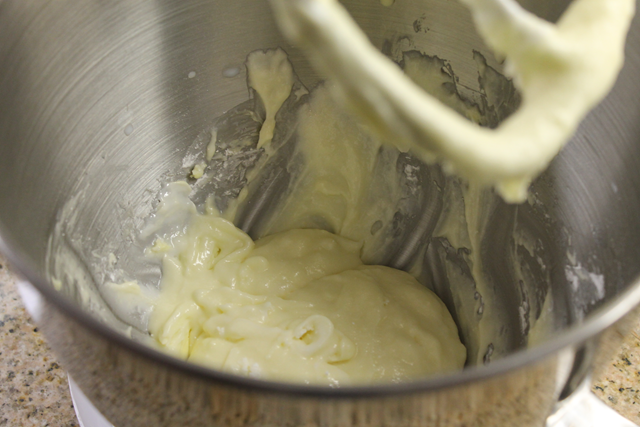 Directions:
Combine all the ingredients in a mixer and frost the cooled brownies. Refrigerate or freeze for 20 minutes.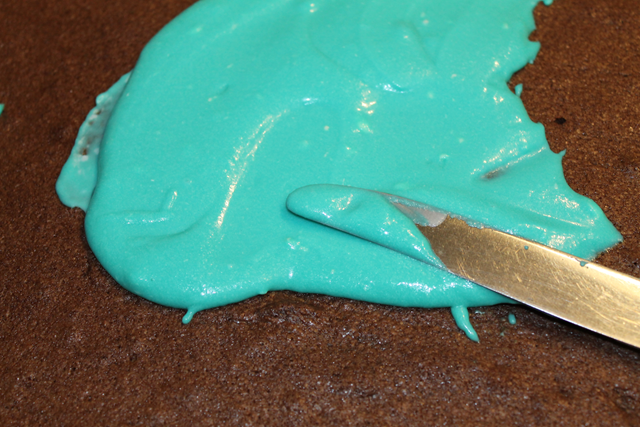 The last step for extra pizzaz:
Melt 2 squares of unsweetened chocolate with 2 tablespoons of butter or margarine.
Drizzle over topping and refrigerate or freeze again.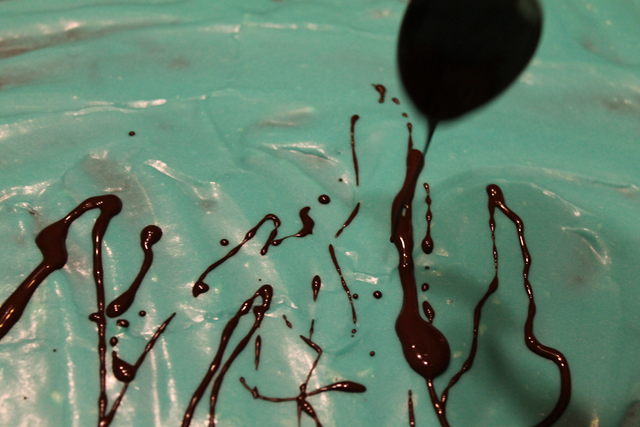 Easy Doublemint Brownies
Cut into small squares, makes approximately 50 brownies.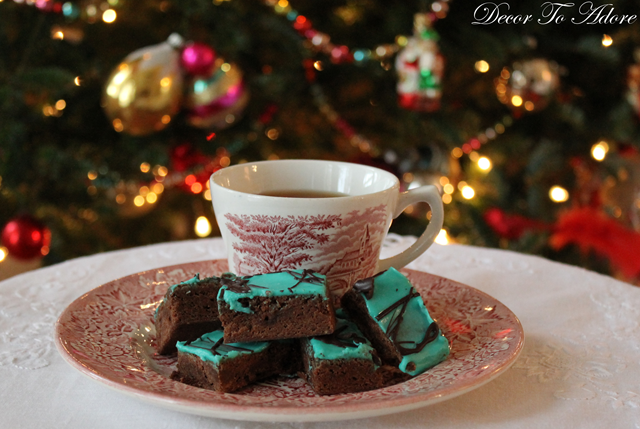 Fair warning: they can be quite addictive.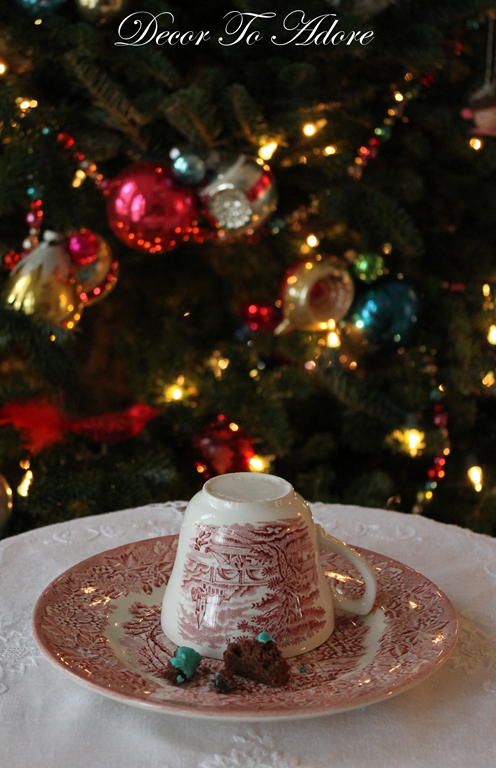 What's your favorite holiday treat? 
Laura
A Post You May Enjoy