I absolutely adore the bar cart trend with its darling drink stirrers, gorgeous glasses, and super cute straws. But I am not much of a drinker. So here is A Christmas Bar Cart for Teetotalers
Plus an easy way to make festive stirrers.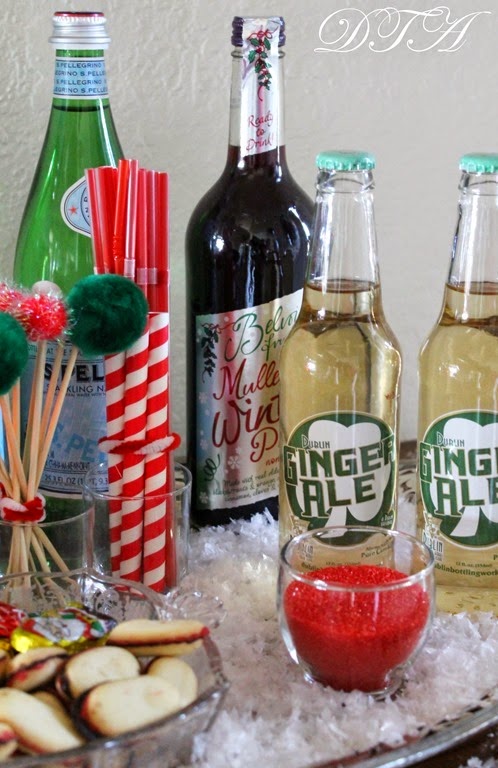 A Christmas Bar Cart for Teetotalers
So, Anthro sells four tinsel pom-pom cocktails stirrers for $18.00. They're cute, but NO!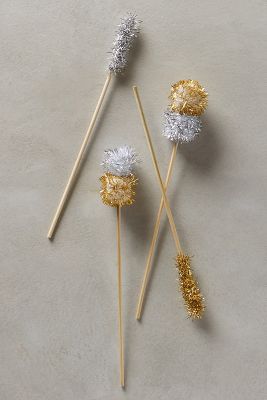 The Supplies
You can get a bag of bamboo skewers and pom-poms at the dollar store and create like a zillion stirrers for $2.
Just grab your glue gun and wire clippers.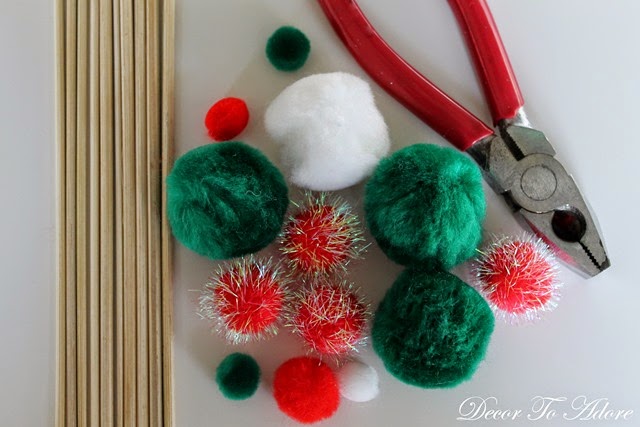 Snip the pointed end of the skewer off with the wire clippers. (Yes, they can be used for more than just wire. 🙂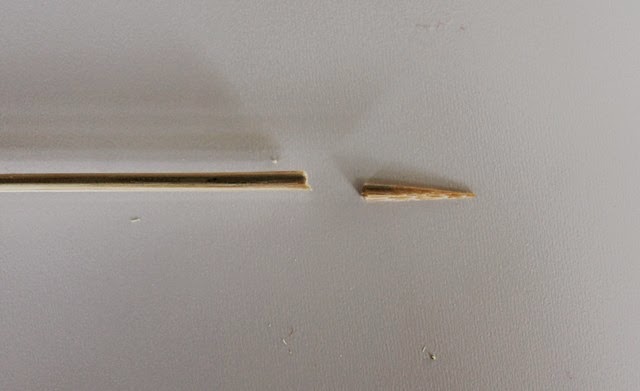 Because we don't want anyone poking their eye out!
Then simply hot glue a pom-pom or two to the top of the skewer.
Fun AND Festive!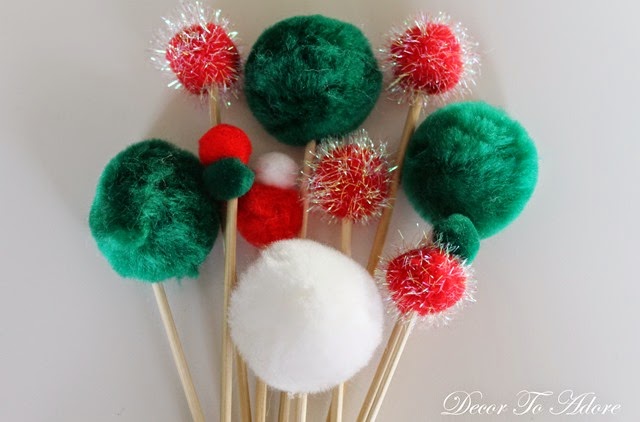 While this antique wash stand isn't exactly a bar cart it works. It's happy. Which is what a bar cart should be. I topped it with a small and large silver tray and added a bit of faux snow.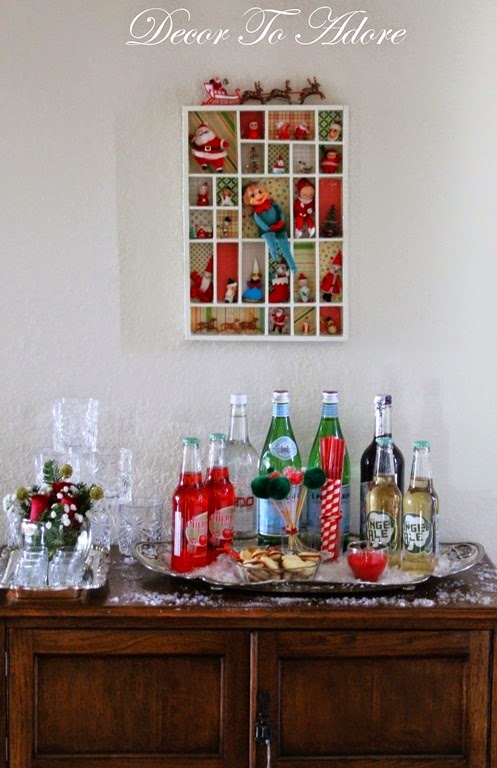 I love red roses and pine at Christmastime.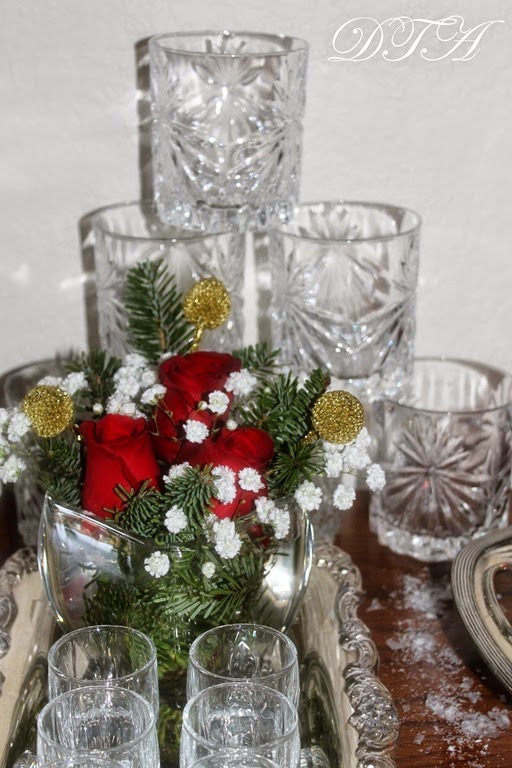 While most of the drink selections were found at Central Market here in Texas, you can find many of these same drinks at Cost Plus World Market. Beverages were definitely selected for their seasonal flavors or colors.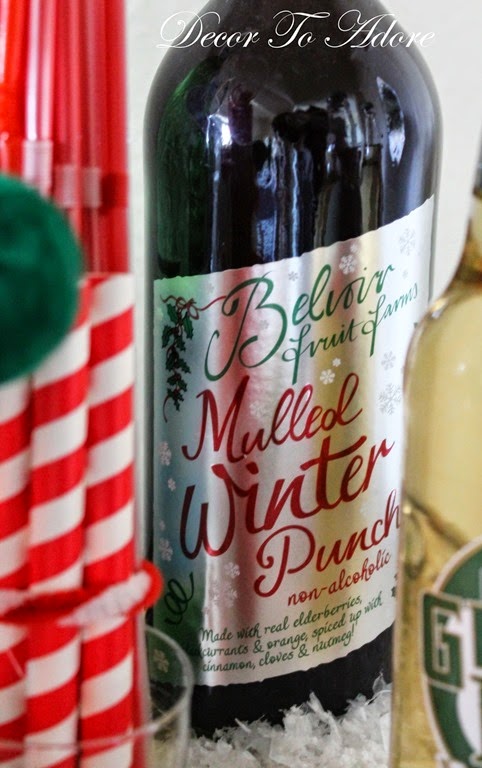 For a bit of extra holiday pizzaz place colored sugar (found in the Target $1 bins) in a small glass jar. Simply wet the rim of a glass and twist into the sugar.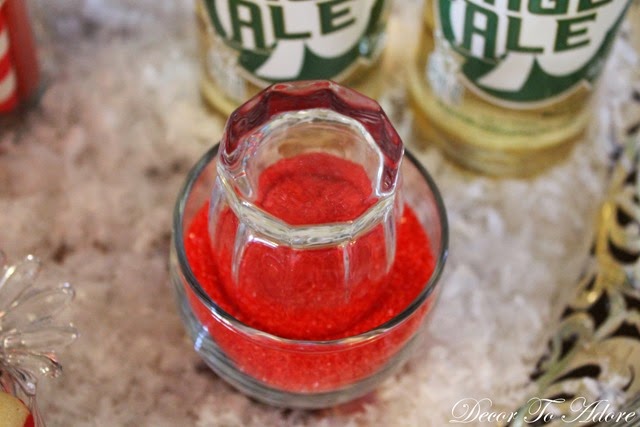 Then add your favorite drink. In this case, I kept the glass small for cordial (both for alcoholic and non-alcoholic versions) as it is meant to be an aperitif.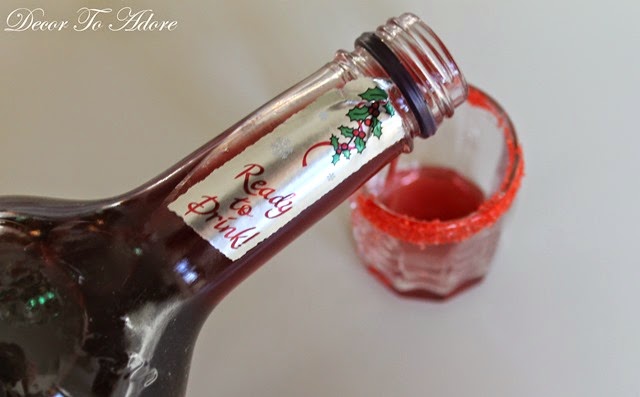 Remember what happened to Diana Barry when she gulped down a few glasses of alcoholic raspberry cordial? 
You can also add a small bowl of fruit, nuts or mini candies to your bar cart. Just have fun!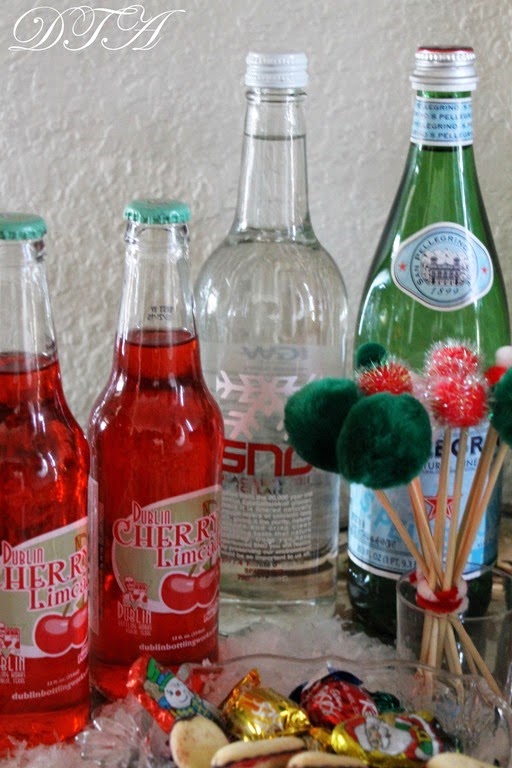 What your favorite Christmas drink?
Laura