I almost forgot to share A $3 Advent Wreath from dollar store supplies. But I had a few readers that kindly reminded me.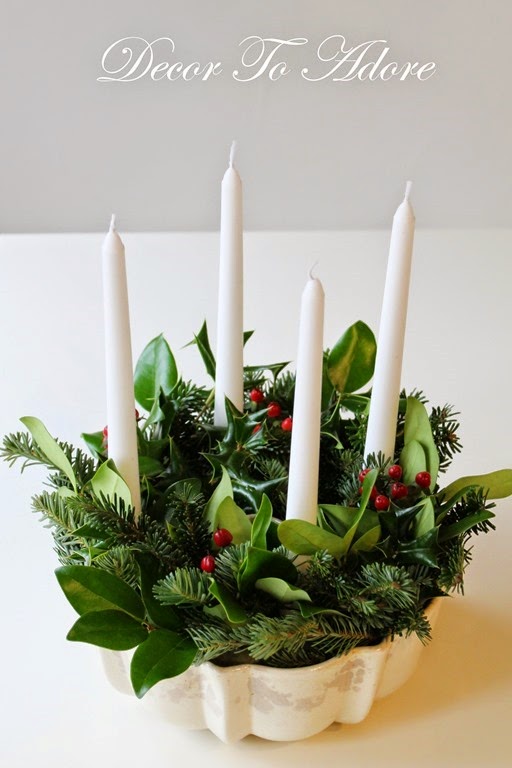 I found the foam circle and taper candles at the Dollar Tree store. The pine greenery came from a Christmas tree lot that was only too happy to oblige when I asked if they had any free cuttings. The pan belonged to my mom, Nadine. It really shows its age with all the fantastic crazing in the cream-colored glaze.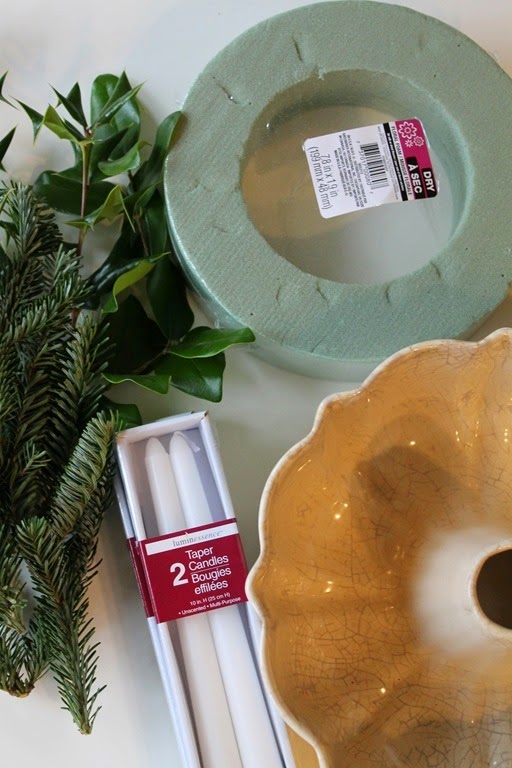 Simply place the florist foam inside whatever vessel you would like to use and position your candles.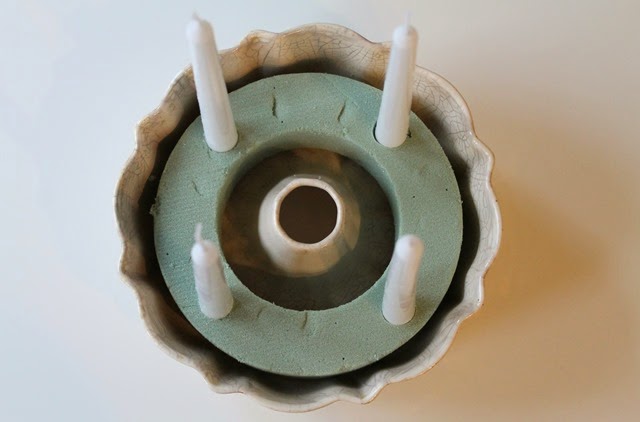 Nestle in the greenery.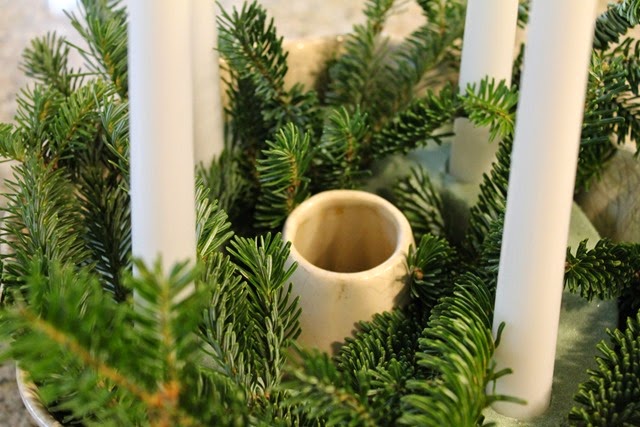 The holly branches and red berries came from my backyard but you can find these, and other similar inexpensive greenery, at most grocery stores and florists. Once the wreath is to your liking you can then add a bit of water to keep the greenery fresh. It is possible that it will last until Christmas Day.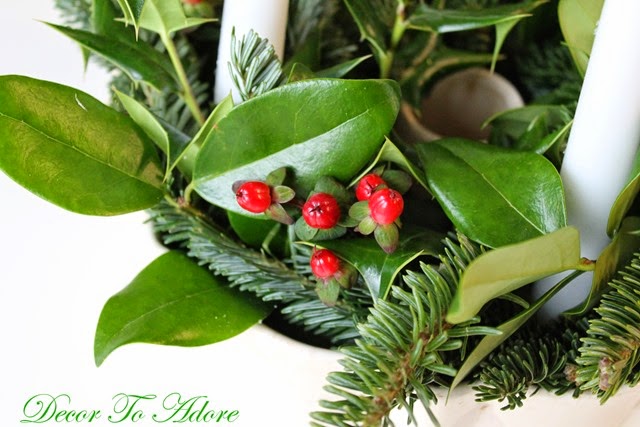 I decided to pair the wreath with my Bethlehem Christmas Dinnerware. I love that it tells the Christmas Story with a different verse and scene on each plate. (I'll be sharing our decorated hutch, which includes all the dishes, very soon.)
One candle is lit for the first week of Advent. This candle represents HOPE.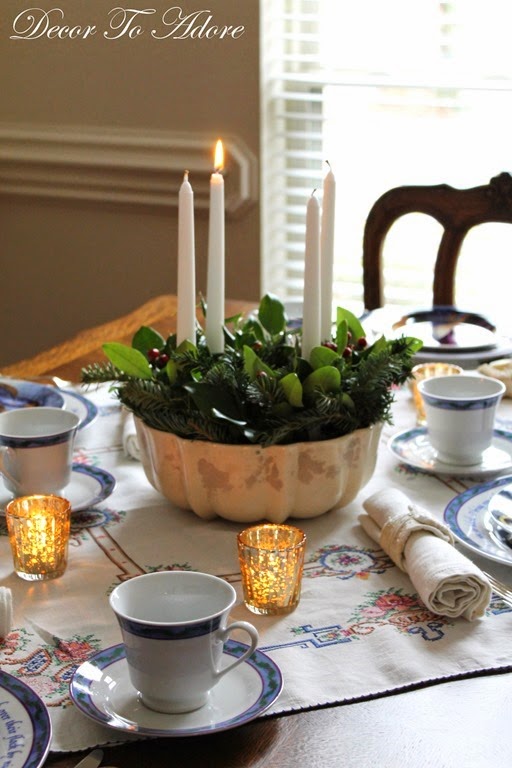 Something I think that we can all use a bit more of.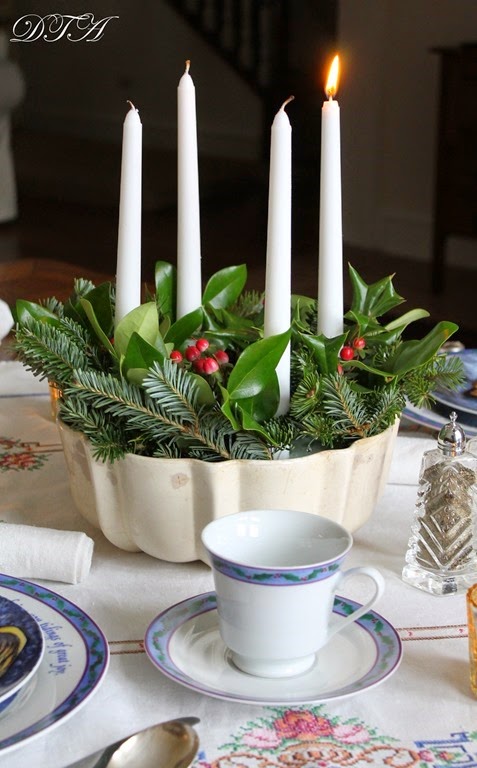 Happy 2nd Day of Advent! 
Laura
You may also enjoy: