Right when you walk into our new home you are greeted with a large brick fireplace. In fact it is one of the largest fireplaces that I have ever seen. I am going to tell you right now that Mr. Décor LOVES this fireplace. I am on the fence about it.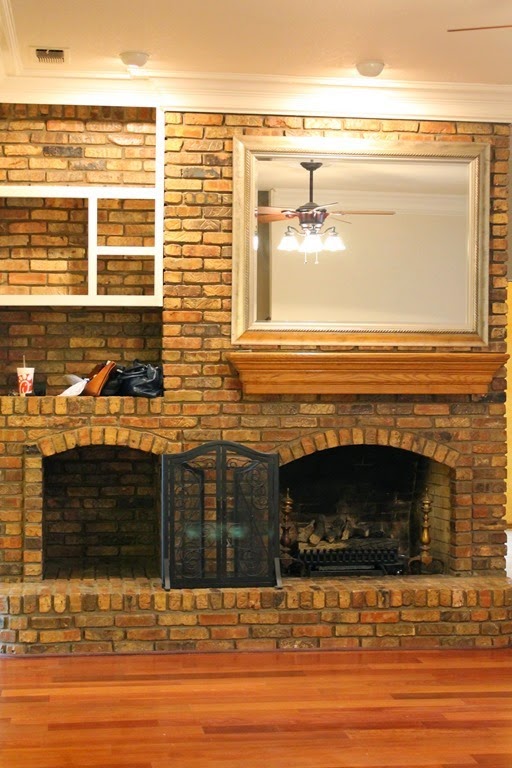 Actually, I have been trying my best to ignore it. The room is SO dark that for me the first issue has been to paint the walls of the room. That will be happening later this week. Bye bye boring, cave like brown.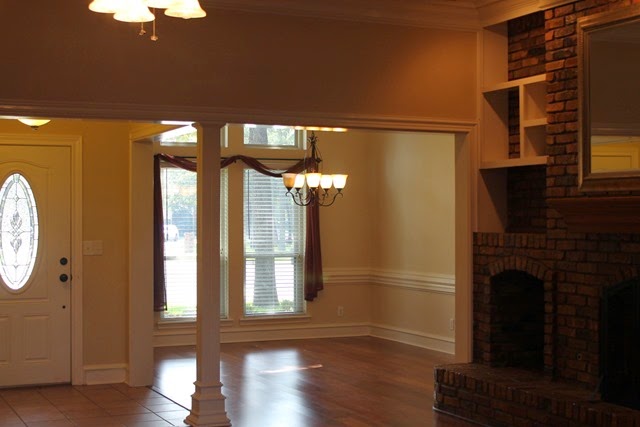 I imagine that once there is furniture in the room the fireplace won't seem so imposing. The moving van is scheduled to deliver our furniture on the 20th. But, technically I don't think I have any major furniture pieces for this room. This is what happens when you buy a home that is almost twice the size of the one you were living in. So…..
I'm living with it. A few days ago the Mr. (with pleading in his voice) asked "You're not going to paint the fireplace are you?" I honestly replied "Not this week, or the next." Mr Décor has been SO great about painting the wood ceilings. He agrees that the kitchen feels like a dark dungeon and that type of environment is not the safest when working with knives and boiling water. So, I can hold off on painting the brick for….awhile.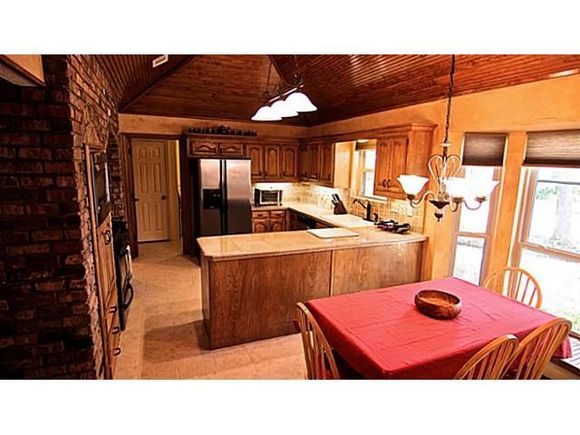 What I do know is the mirror is coming down. Rule #1 of mirrors is that they should reflect something beautiful. Right now it is only reflecting a ceiling fan. I have no idea what will go up in its place. A large piece of art….maybe some architectural salvage???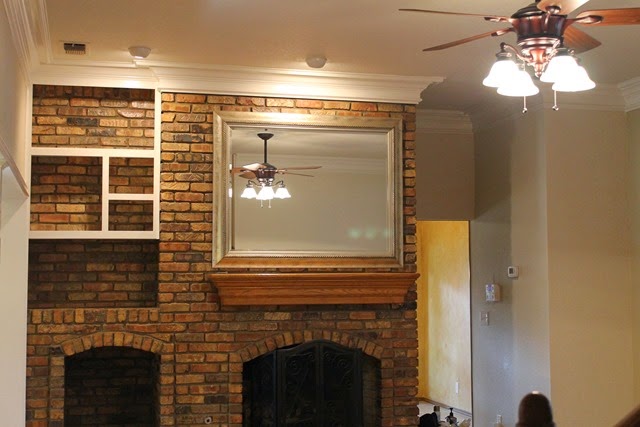 The mantle needs to…..change…. paint perhaps or even an entirely new mantle.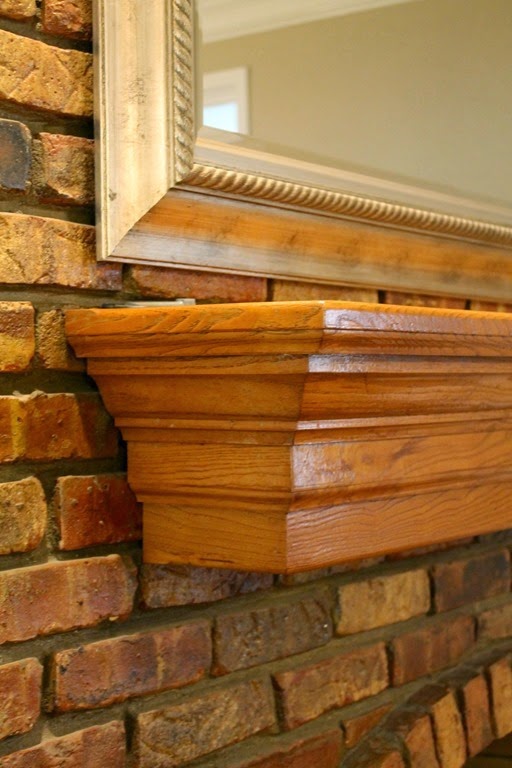 Pinterest really has not been my friend. There are all sorts of makeovers involving building bookcases on either side to soften the look, etc. Well obviously I need access to the kitchen so that can't happen. The closest image I found was this: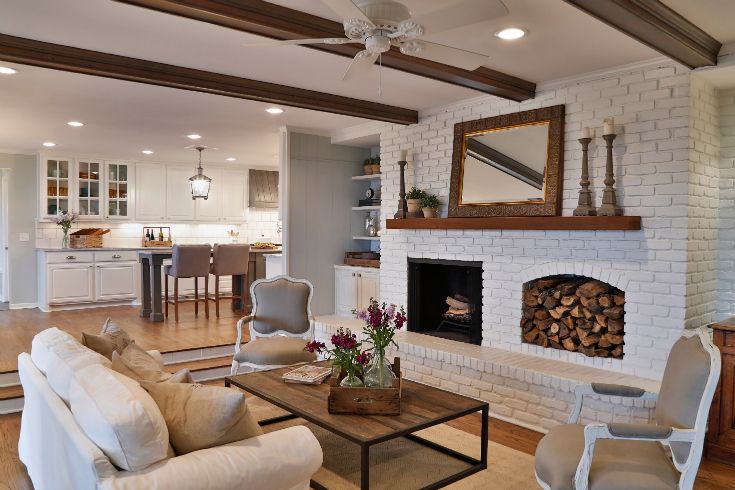 But I still have yet another large open area currently holding….cokes and purses.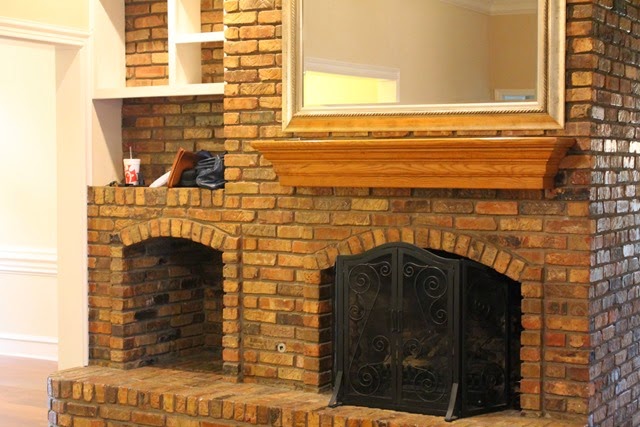 The bookcase was a previous owner DIY attempt that neither the Mr. or myself are married to.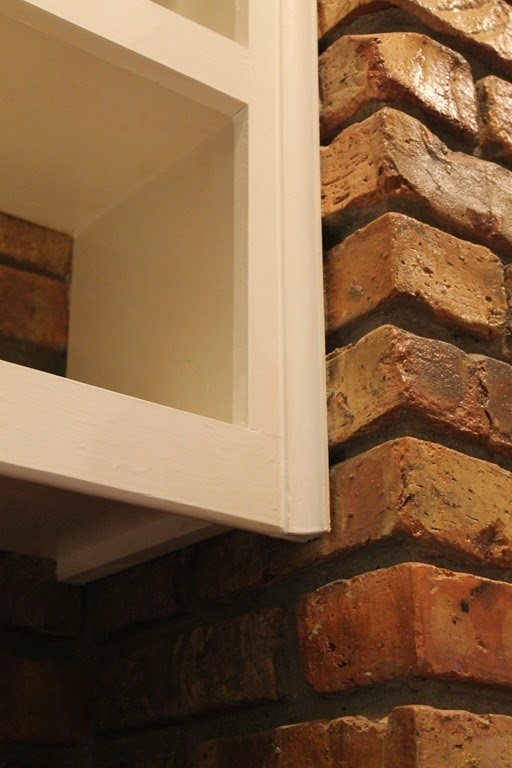 The fireplace itself was converted to gas a few years ago. Yet somehow the log andirons are still set on either side of the gas logs. They will be removed or incorporated….something.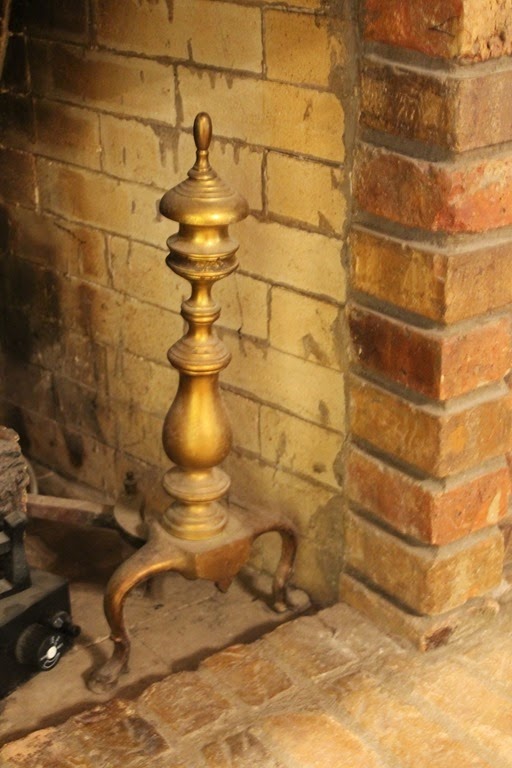 So, do I just fill up the ginormous hole next to it with a a basket of logs? This is a cute idea for Christmas, but then what about the rest of the year?
My head hurts. The Mr. says it's because I am trying to make too many design decisions at once. I think he's right so I thought perhaps you can make a few for me. I'd love to see your favorite fireplace images and hear your ideas.
Laura