As you read this the Fashionista and I are probably driving across New Mexico with two travel loving dachshunds in the backseat 🙂 Mr. Décor and Sweet Guy went ahead of us in a separate car.
Recently, my marvelous friend Marty arranged a going away luncheon for us that was truly magical. She also made me a darling photo album of all of our precious times together AND brought me the pretty white statement necklace I am wearing in all the shots.
Many of my dear friends came to wish us well.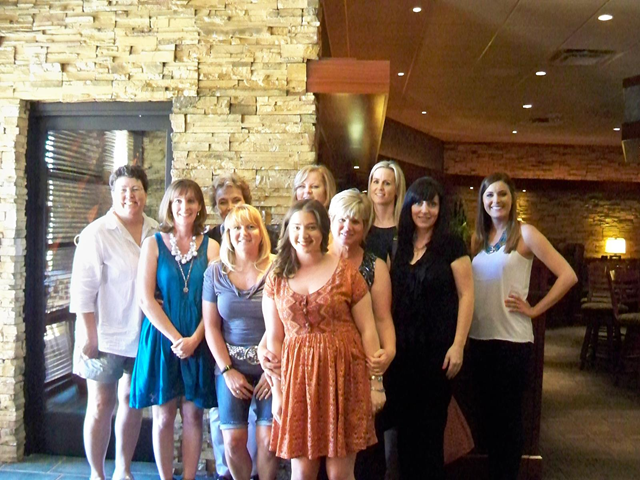 Meri you may know from ImagiMeri's Creations. I am SO going to miss her fantastically fun crafting workshops. She brought me a darling vintage salt and pepper shaker set that I truly adore.
Lovely Liz from Rose Vignettes brought her daughter Jana who will soon be married. They have promised to blog about this wonderful event. Liz is of course the manicure and crochet queen. She made a darling sunglass holder I'll share very soon. It was filled with a few of her nail favorites.
My British friend Louise is the world best esthetician. I shall dearly miss our lovely tea parties.
Catherine was one of the first friends that I made when I first moved to Phoenix. We met via the Junior League. She is a truly gifted artist and I will do a full profile on her very soon.
Then there is my sweet sister in law Melody. You saw her beautiful garden HERE. She's up for the sister in law of the year award because she kept a really good secret…
…My dear sweet sister Sharalyn flew in from California to surprise me. I just felt so incredibly LOVED at this moment that I burst into tears. You can see the Fashionista was wildly waving her hands in excitement when she also saw her aunt.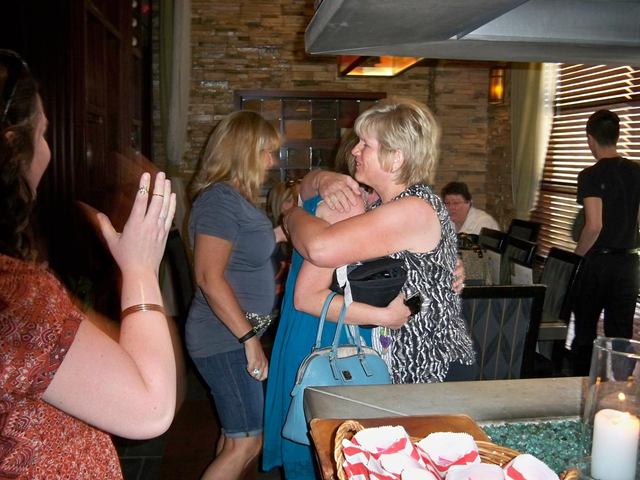 It truly was such a special day!
Now of course it wouldn't be a "Laura" party without a party favor.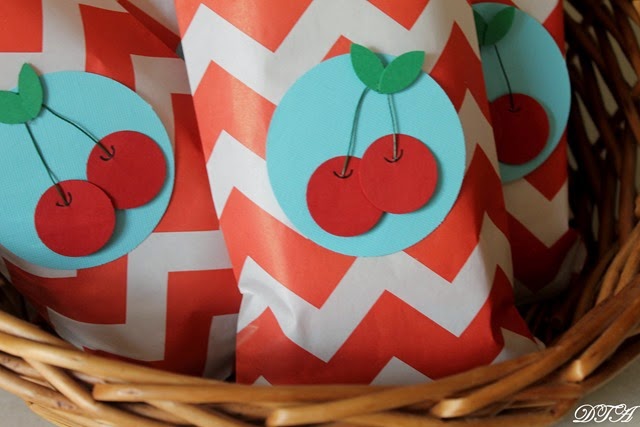 I began with some premade bags, assorted cardstock and two paper punches then gave a twist to a paper craft I saw on Damask Love.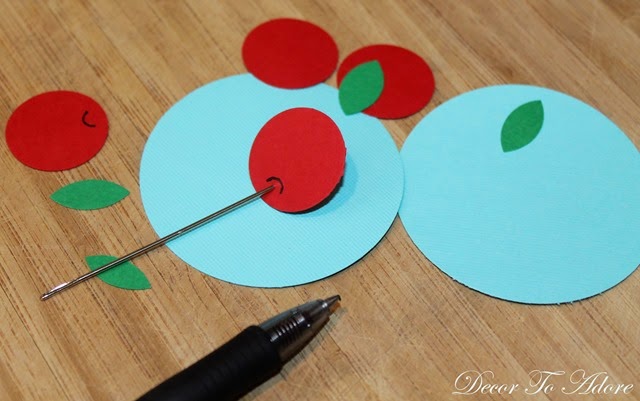 I followed Amber's fantastic tutorial deviating slighting by making the stems out of florist wire instead of bakers twine.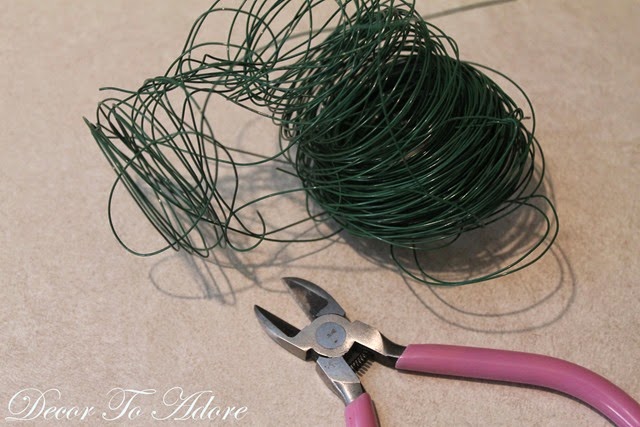 To fill the bags I made my lemon blueberry tea bread in mini loaf size.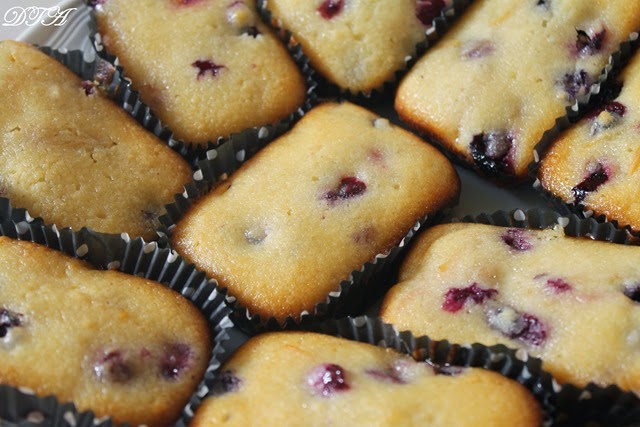 I cut sections of wax paper to wrap around each loaf. (My apologies for the dark lighting I did all of this the night before.)
The waxed paper was held in place by what else? Bakers twine. I also tucked in some herbal tea that had "LOVE" written all over it.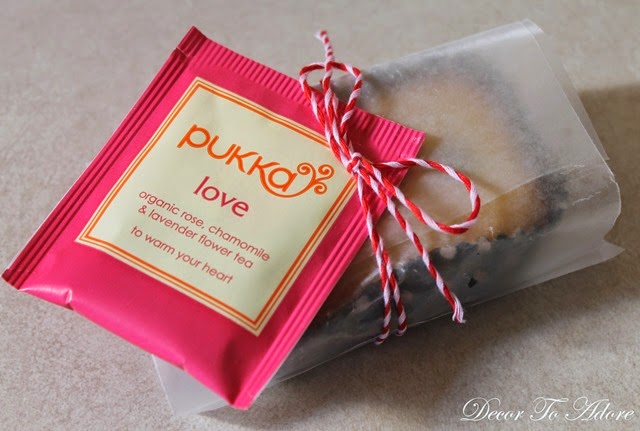 Hopefully my dear friends hearts were indeed warmed not only by the tea but with the joy and happiness I hold for each of them in my heart.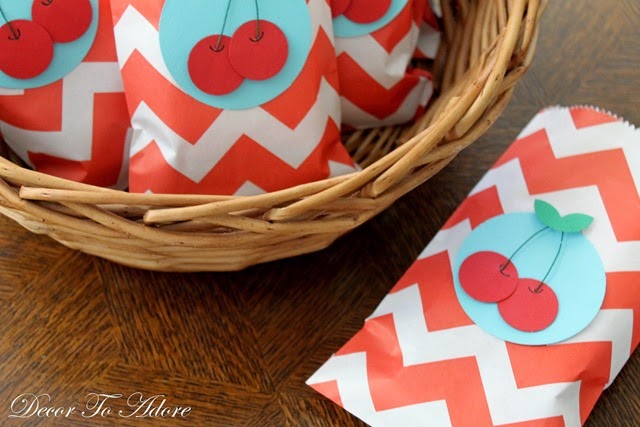 Life truly can be a bowl of cherries when you have good friends.
Laura