Our living room and dining area are linked together in large open space with only a small pony wall to separate the two. Generally, I try to link common elements in both areas so they flow and the design feels consistent. In planning our 4th of July tablescape I continued with the tropical theme through the use of seashells. Of course, the starfish is the most patriotic of all the shells. Here is the Starfish and Stripes Forever Tablescape and delicious BLUEBERRY SPRITIZERS!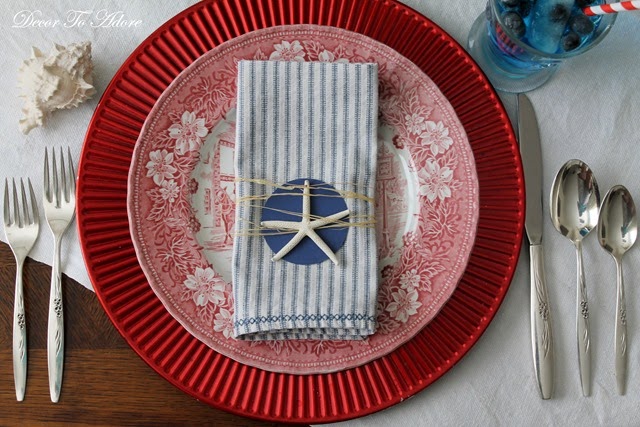 Starfish and Stripes Forever Tablescape
I began by laying out a simple white cloth with a red stripe since I wanted to use my red and white transferware.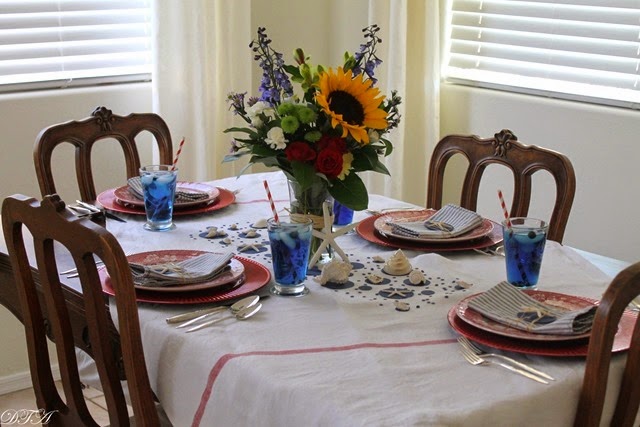 The centerpiece is a happy bouquet filled with red, white and blue. The vase was tied with a bit of raffia and favorite shells were scattered over the table.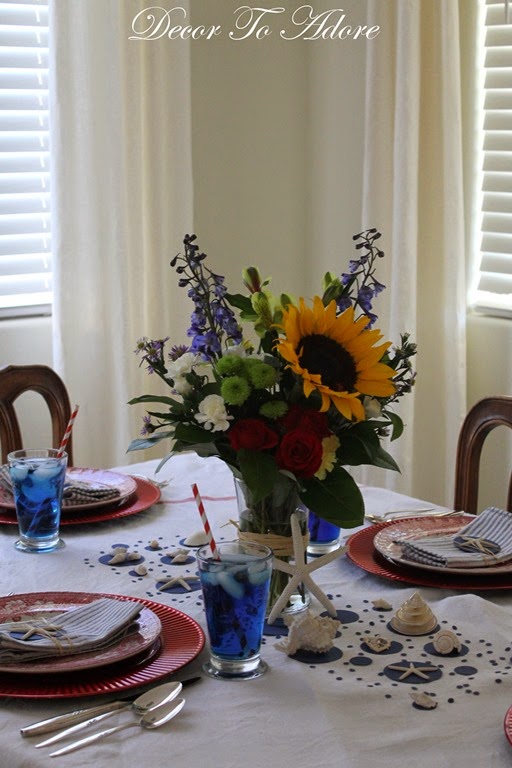 I couldn't resist adding a happy sunflower to the mix as it is as bright as the Honolulu sun.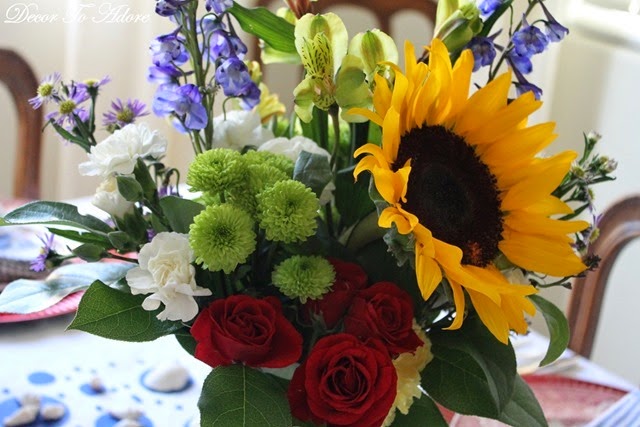 So what's on our 4th of July menu?
Shrimp rolls, Red, blue and green salad, Oven baked potato chips, Ice cream spectacular
and
Blueberry Spritzers of course!
(Other recipes to appear on DTA very soon.)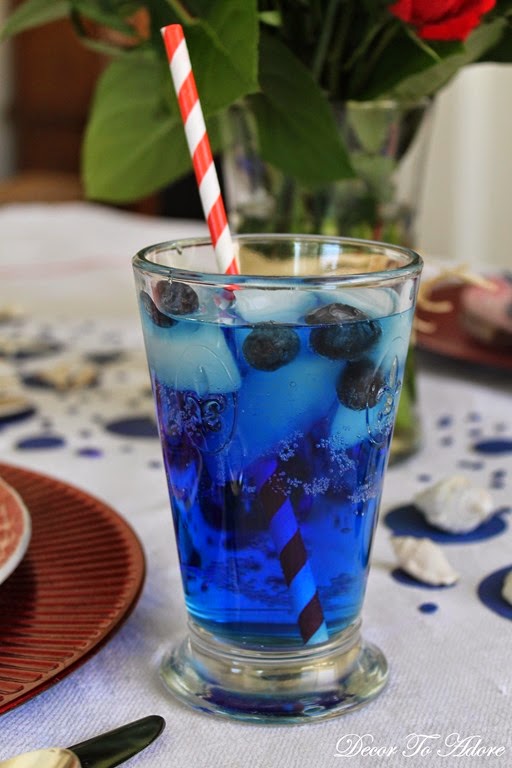 Tomorrow I will be sharing a favorite marinade and on Friday I will share the fast and easy tutorial of the Starfish embellished napkins.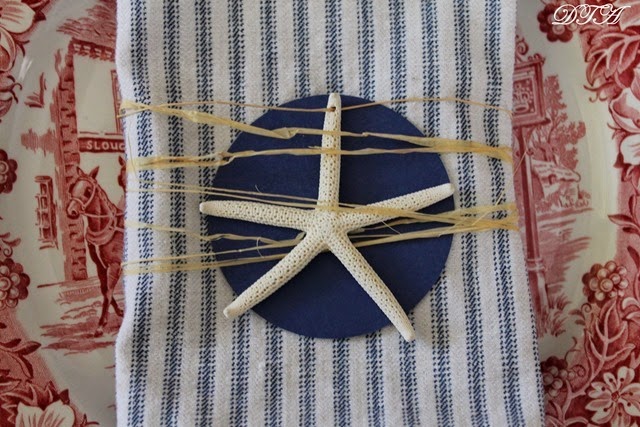 Does your table look Yankee Doodle Dandy?
Laura