As much as I loved the peaceful tranquility of the Monet's water lily pond I absolutely adored Monet's Jardin Clos Normand (Closed Garden Normandy) in the front of his home. It was given its name, the Clos Normand, by Georges Truffaut, an esteemed French gardener.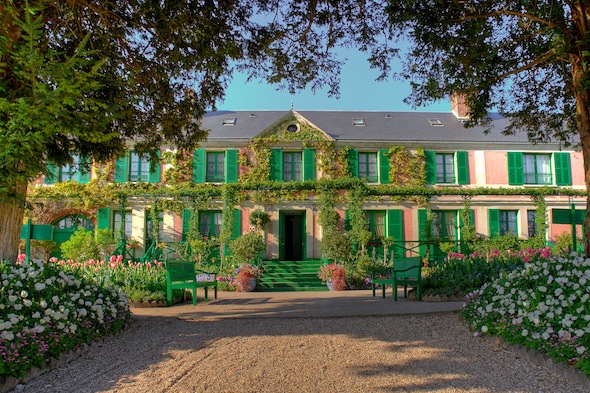 Monet's Jardin Clos Normand (Closed Garden Normandy)
From Monet's second story bedroom window you could see the garden in all of its glory. To wake up to this every day could inspire almost everyone to paint.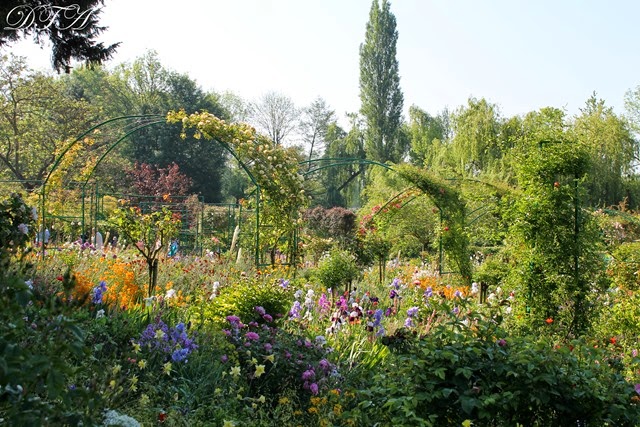 The arches were installed for the climbing roses by Monet and his staff.
From the time he first arrived at the house in Giverny in 1883 until his passing in 1926 Monet oversaw the sowing of millions of seeds and plantings.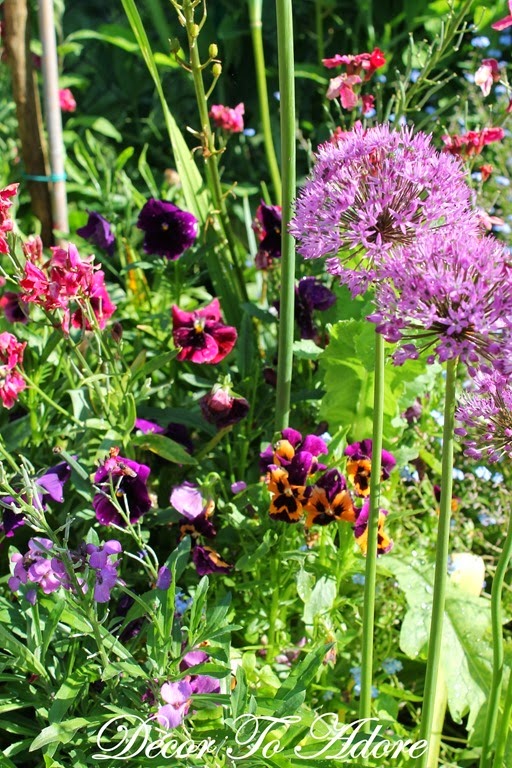 Tons of topsoil was brought in and numerous gravel paths were created throughout the garden. They provide a systematic means of drawing the eye from one end of the garden to the other.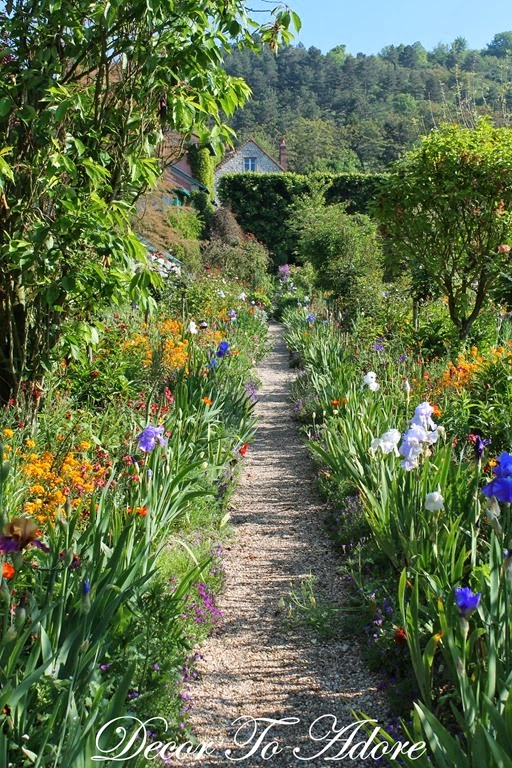 Gracious Garden Planning
Monet was truly passionate about the art of horticulture.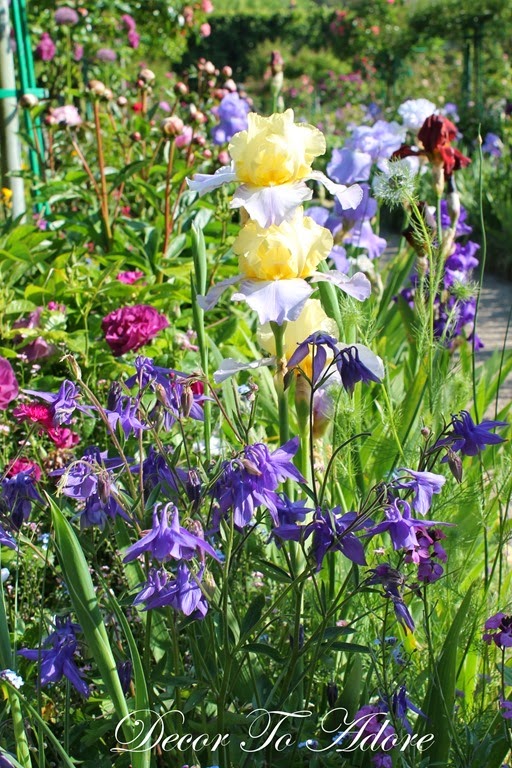 Monet captured the garden as it matured several times over the years.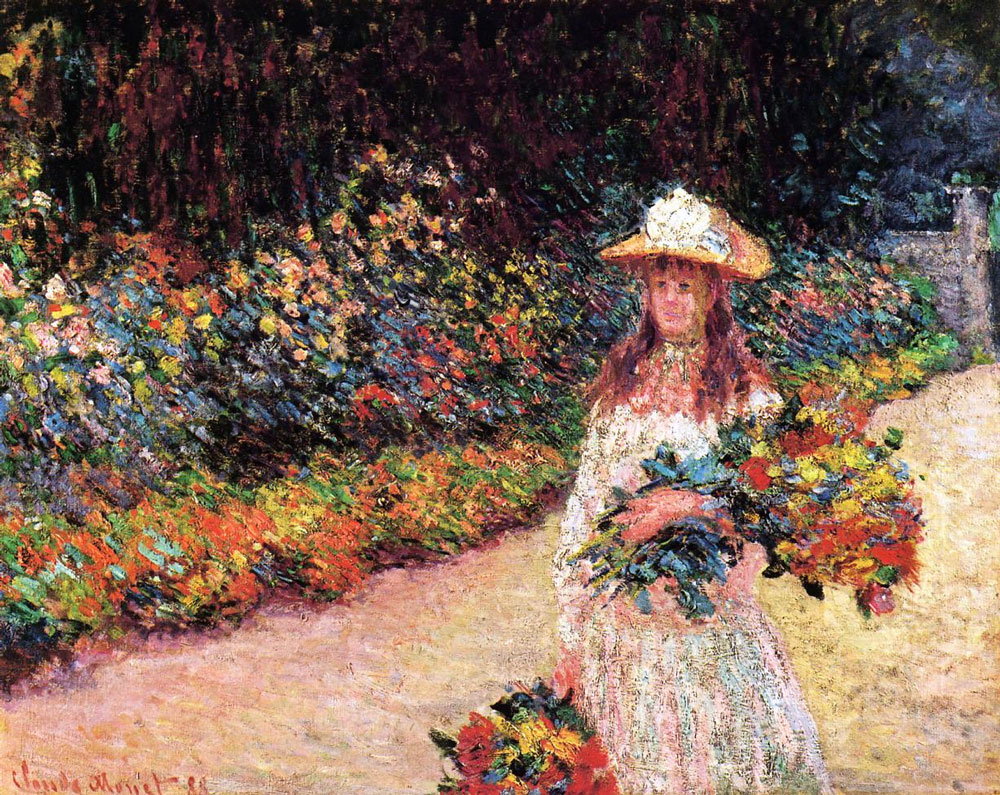 "Young Girl in the Garden at Giverny"~ Monet, 1888
I absolutely find myself now in need of a rose umbrella!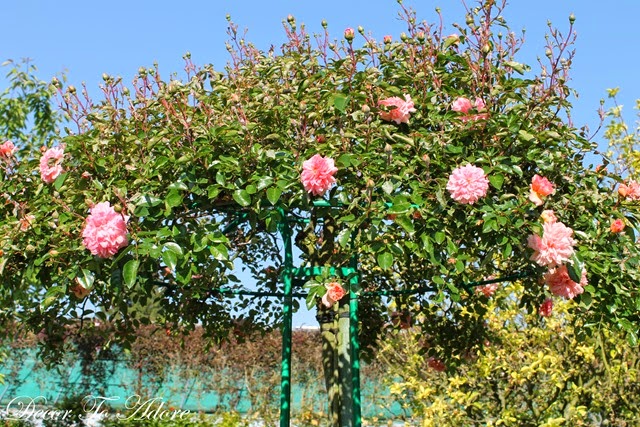 The irises in full, glorious bloom.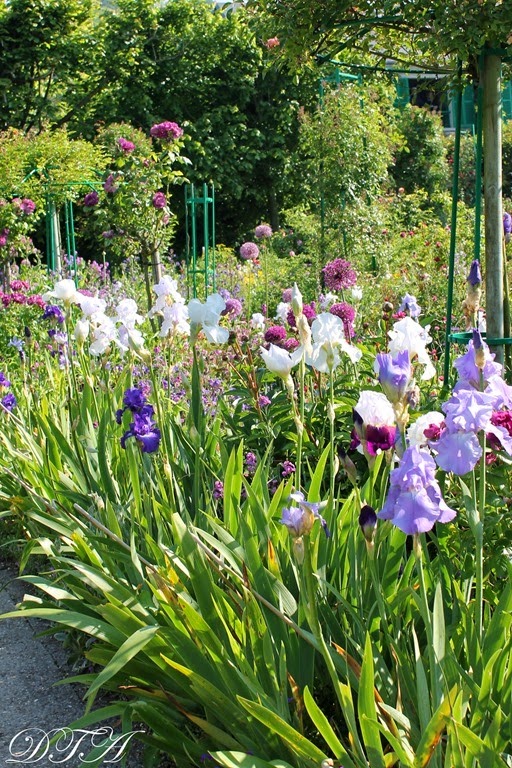 "Yellow and Mauve Irises" ~Monet, 1924-1925
I am still trying to research this beautiful rose. The scent still haunts me.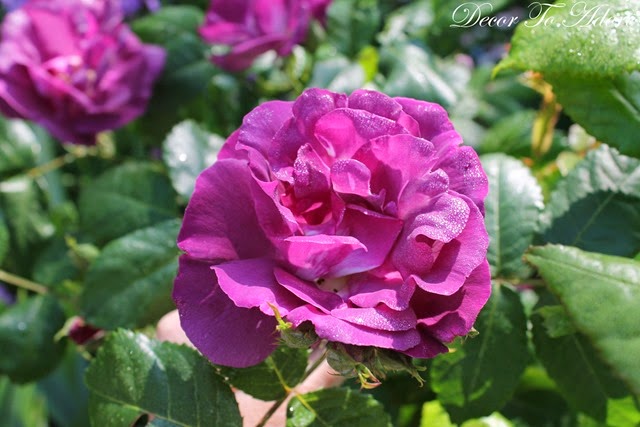 I kept going back to smell it.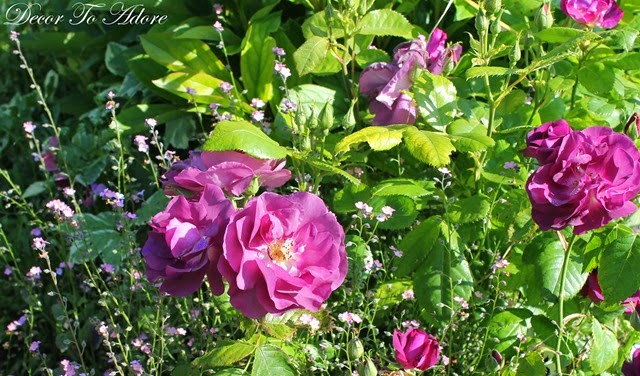 What a feast for the senses!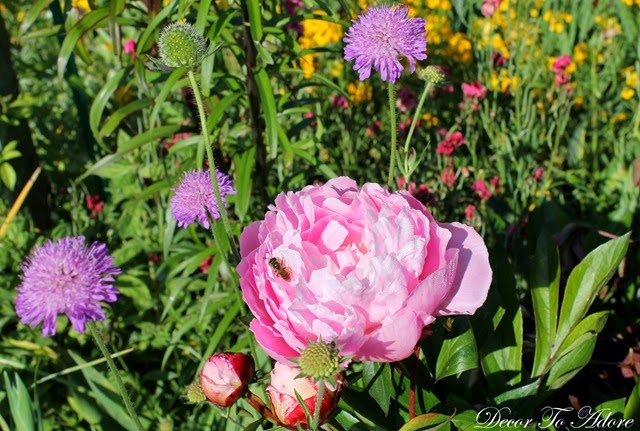 In touring Monet's home and gardens I developed a deeper appreciation for the man. He truly lived his art.
I hope you have enjoyed the tours of his home and gardens.
Laura