During the long and hot summer, it is so important to stay hydrated. In an effort at better health, I have been trying very hard to wean myself off of cola. (I wish somebody would make a patch for that!) I drink as much water as I can, but sometimes I want a little more flavor with hardly any effort or extra calories. Make some Easy and Refreshing Blueberry Spritzers.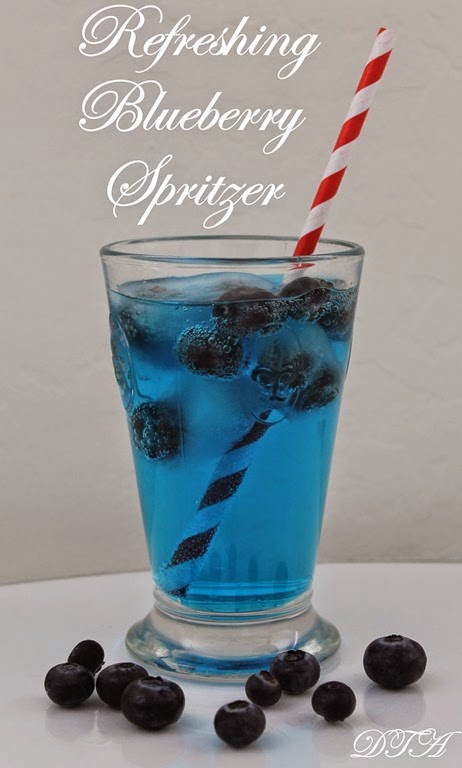 Easy and Refreshing Blueberry Spritzers
This fizzy drink uses cold club soda, blueberries and just a few drops of water enhancer.
Tip#1: Do your blueberries sink to the bottom when adding them to drinks? Just pop them into the freezer for a few minutes and they will float.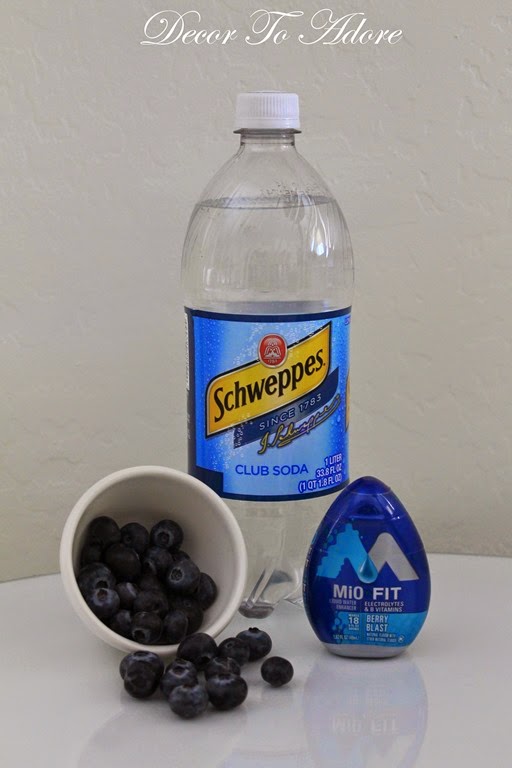 Tip # 2: Prepare a bit of the flavored water and pour it into an ice cube tray. That way as the cubes melt on a hot day you won't be left with a watered down drink!
My family loves to create other flavor combinations too. I also freeze pure lemon juice then add the cubes to plain water, cola, or use them whenever a recipe calls for it. Raspberries in plain water taste fabulous in lemonade.
Pour yourself a glass, add a fun striped straw and enjoy!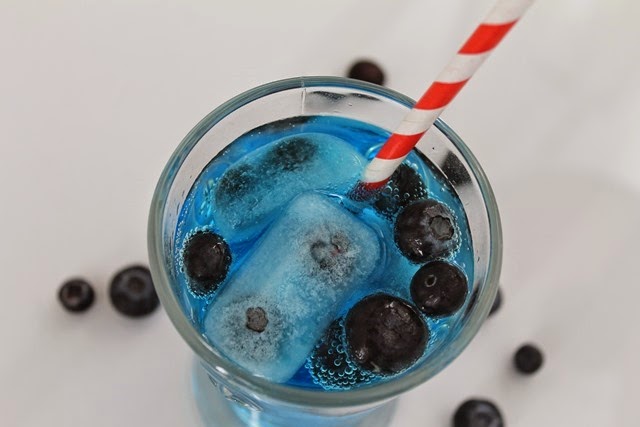 What is your go-to summer beverage?
Laura