This seems to be the season for graduations, weddings, as well as baby and bridal showers. I love to find a special poem or quote and personalize stationery for each event.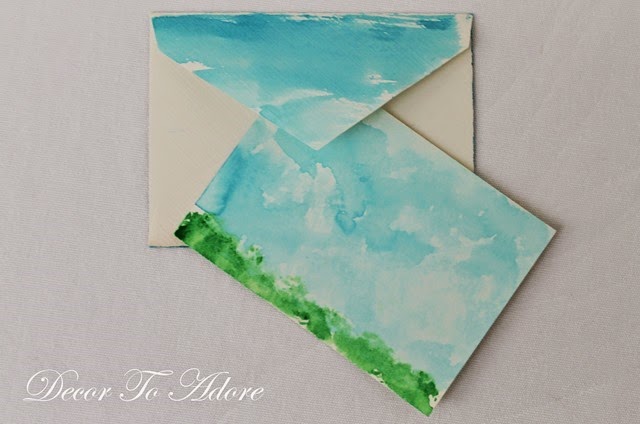 Recently I found a stack of envelopes in a "Free" box. They were quite old and yellowed but still quite lovely with gold foil lined envelopes and enclosure cards made of heavy cardstock. I scooped them up.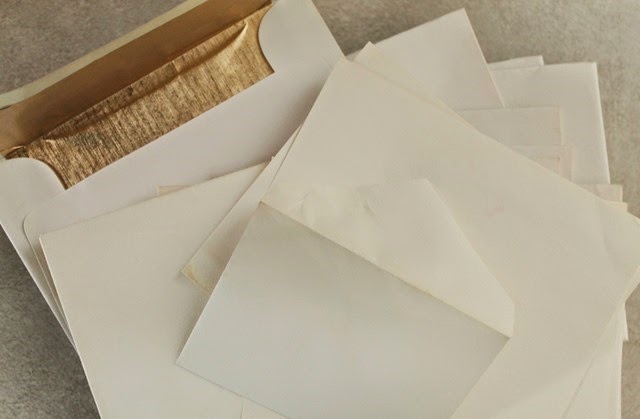 While planning my trip to France I had researched Monet's garden's at Giverny.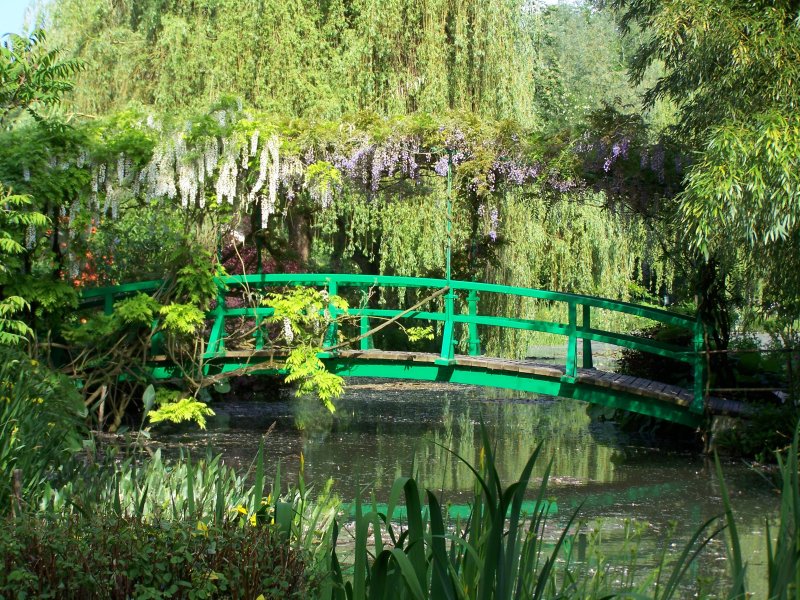 The beautiful, peaceful images inspired me to create soft watercolor images on the stationery.
I used a simple watercolor set purchased at the Dollar Store a few years ago. The secret to any type of painting is to create each look in layers. With a good amount of water added to the green I softly created a border.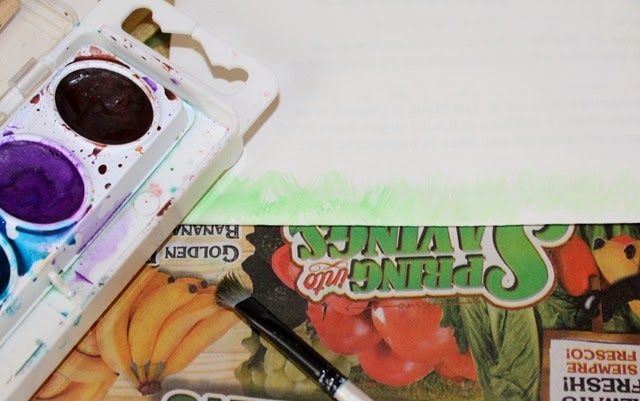 Watercolors dry quickly. A second dip into the green produced a more vibrant shade which I then created the look of blades of grass.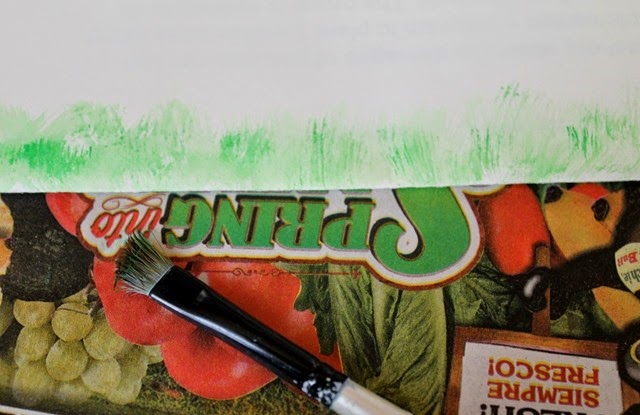 Tiny dots of red and purple create poppies and violets. Envelopes are beautifully useable once more.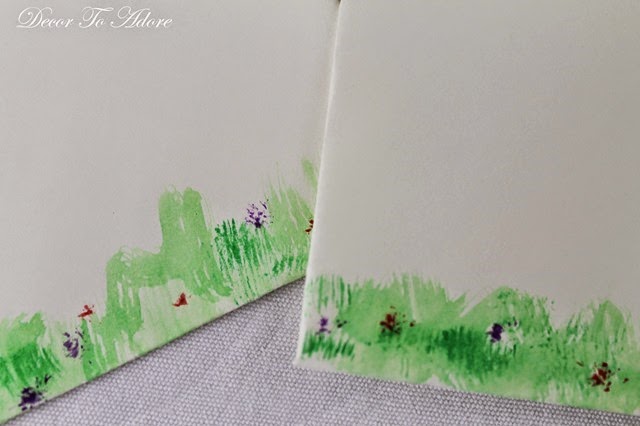 I also experimented with a sheer wash of colors that blended in to one another. Both notecard and envelopes were created. A special verse or poem can easily be added in lovely calligraphy creating a one of a kind greeting.
Do you ever make your own stationery?
Laura