Last Friday I shared a tablescape with you that featured a Pretty Cutlery Pocket that can also hold flowers or a small gift. Today I offer a super easy tutorial on how to create it.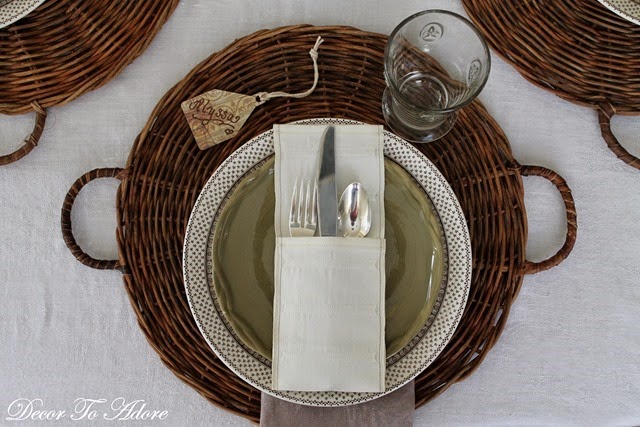 Pretty Cutlery Pocket
Any ideas what I made the pocket from? 
A few years ago my sister in law had given me a box of sewing notions that had belonged to my mother in law. Included was scraps of vintage drapery pleating tape. I hung on to the bits because you can rarely find cotton pleating tape anymore.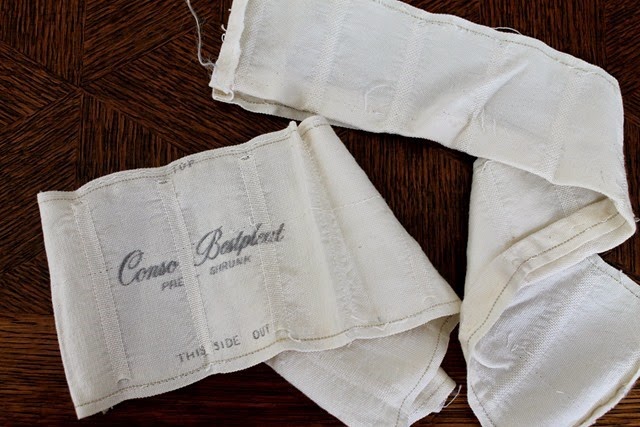 After a good ironing, I took a 26-inch piece of the pleating and created a 1/2 inch double fold hem on one end.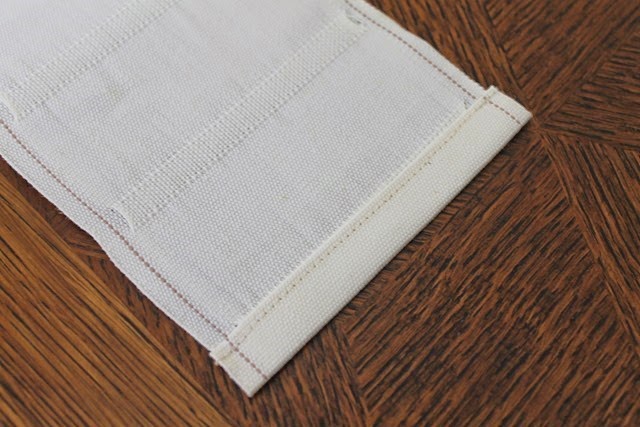 Flipping the pleating tape over I laid out the cutlery and decided how deep the pocket should be and then ironed it in place. You can also see that I created another 1/2 inch double folded hem at the top of the pocket.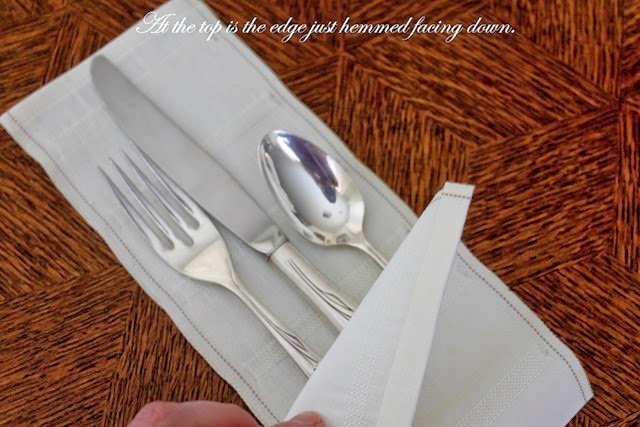 Sew the top edge of the pocket hem first and then sew up the two sides. (While you could hot glue the fabric in place I wanted the pockets to be washable.)
The pocket can then be filled with so many pretty things.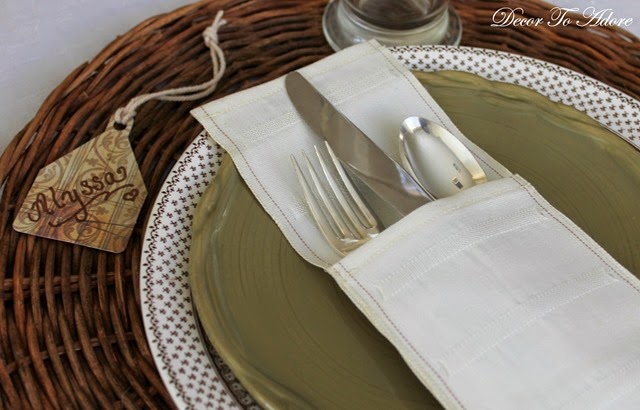 Happy Monday!
Laura