Hello, my sweet friends. Welcome to A Happy My Favorite 5. My daughter, Alyssa aka "The Fashionista" is celebrating her 25th birthday! Our family enjoys birthday festivities all week long. This quarter of a century event needed a special tablescape. It includes 5 of her favorite things.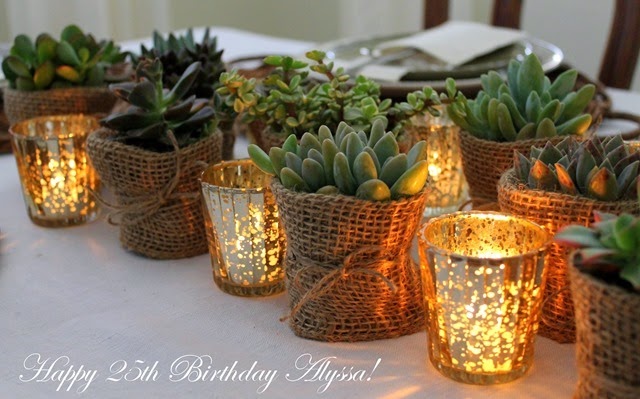 A Happy My Favorite 5
We are hosting a dinner party tonight and when I asked Alyssa what type of centerpieces she wanted for the tables she said, "Succulents! I love succulents."
So the first favorite element of her tablescape is succulents. But they couldn't just be plain succulents. After all she's the Fashionista! I had to dress them up a bit as they will also double as a take home party favor.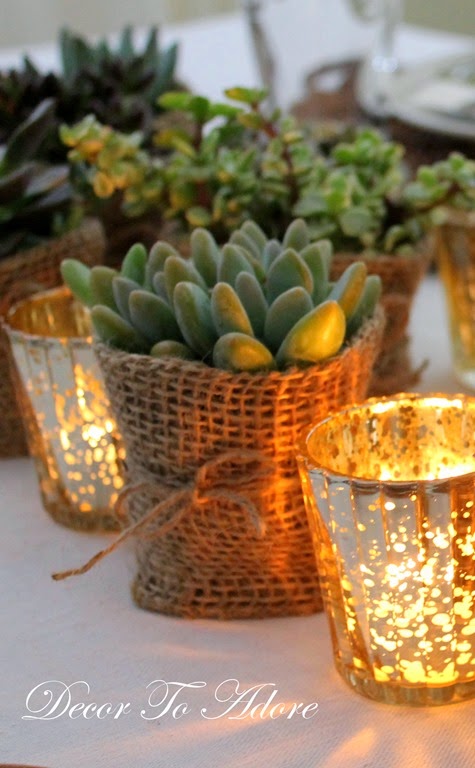 To create this look you will need burlap ribbon (Hobby Lobby) twine, scissors and of course succulents.  I found ours at Home Depot for $1.98 each.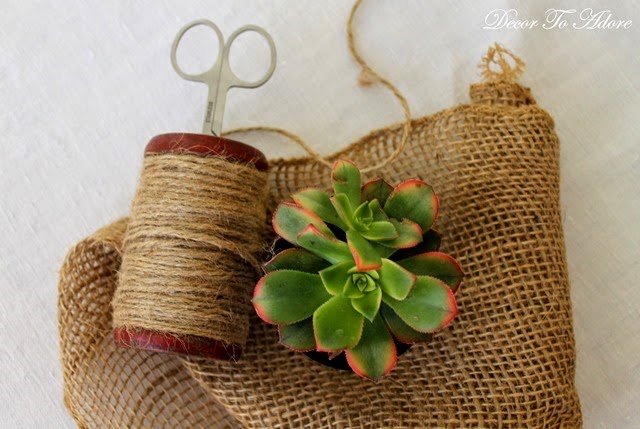 Cut a section of the burlap ribbon long enough to fit around the plant pot with a bit extra so you can fold the rough ends under. For these tiny succulents I found that 9 inches of ribbon worked well. Fold the ribbon in 1/2 widthwise and wrap it around the pot. Secure with twine.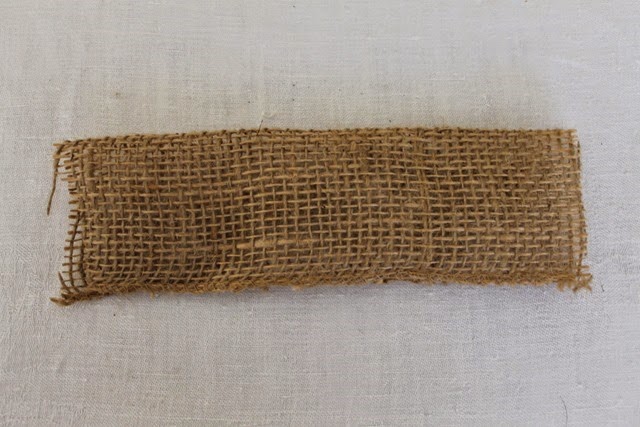 Number Two
For the second element in this tablescape we looked to the thrift store. It is a favorite destination of the Fashionista's.
I had found the dinner plates way back in October but I really wanted green salad plates. These Tracy Reese plates were perfect! I loved the "tree ring" detail and so did my darling daughter. At $1 each they were a steal.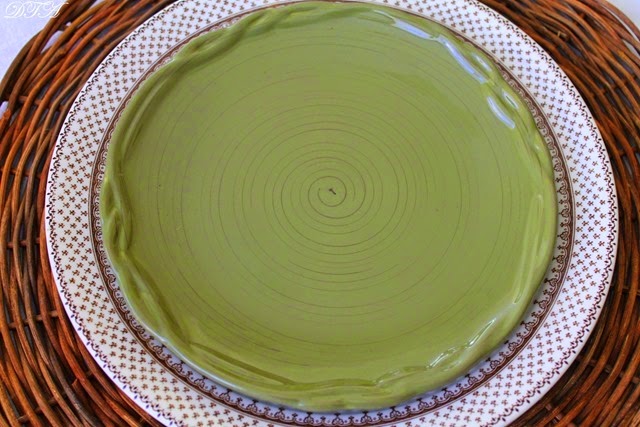 Number Three
The Fashionista's third favorite element of this tablescape was the cutlery pocket. I had started sewing these thinking we would put a small bouquet at each place setting or a small gift. You can really do so many things.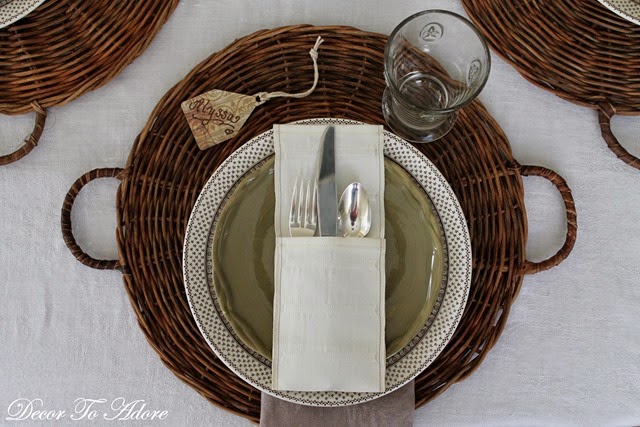 Number Four
The fourth favorite element of this tablescape is place cards. These hand lettered tags made from cardstock and twine will be added to the party favor succulents after dinner is served.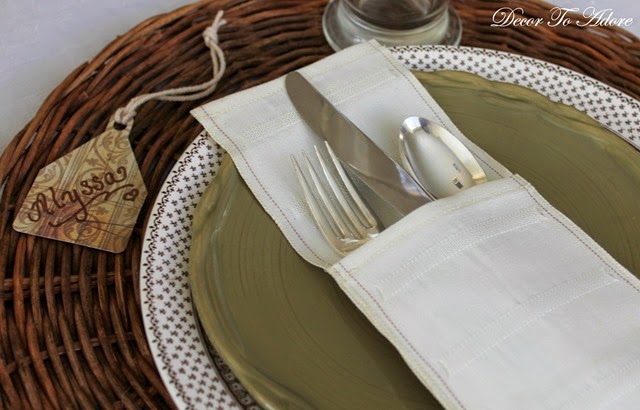 Number Five
The fifth favorite element of the Fashionista's 25th birthday party tablescape is the dear friends and family members that will fill the seats at this table.
Happy Birthday my girl! I can't wait to spend the entire day with you, just like I did 25 years ago.
Then.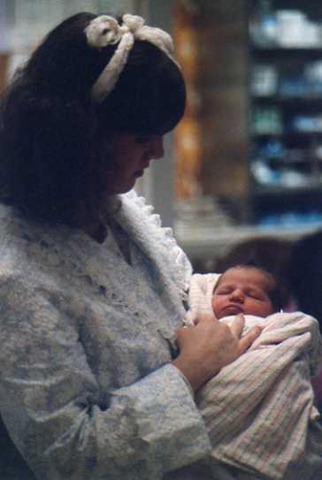 Now.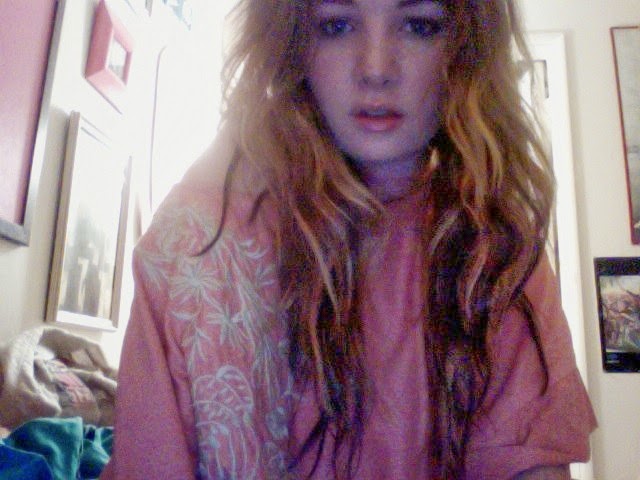 All my love,
Mom