Over the weekend the Fashionista hosted a fun-filled sit-down dinner for a small group of friends. I created A Cute 20 Something Tablescape.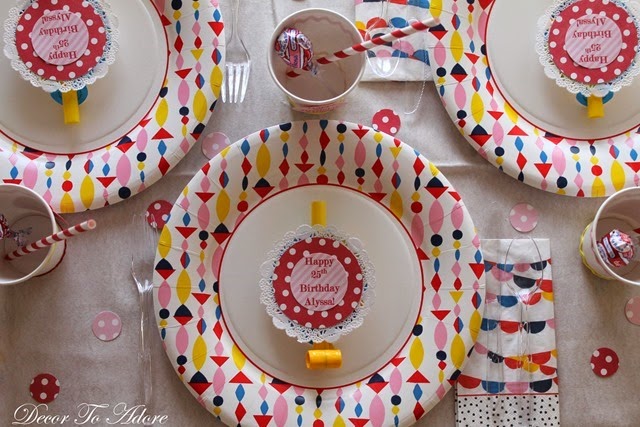 A Cute 20 Something Tablescape
Much of the happy partyware (Meri Meri) was found at Target on major clearance.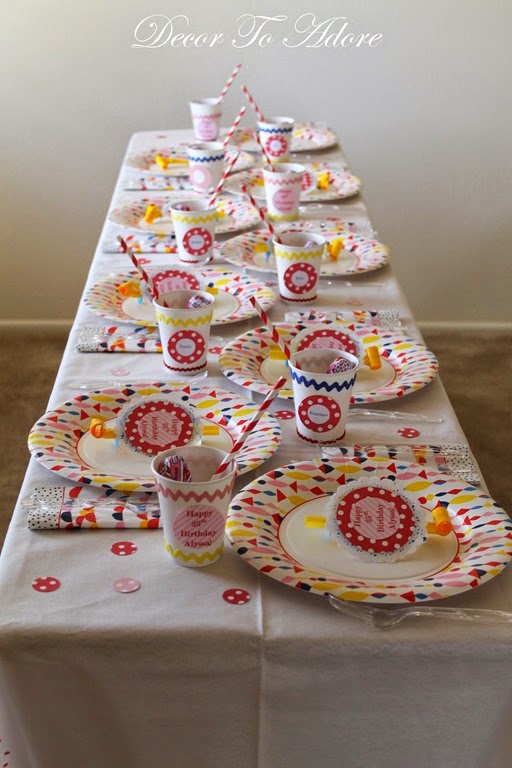 You are never too old for noisemakers!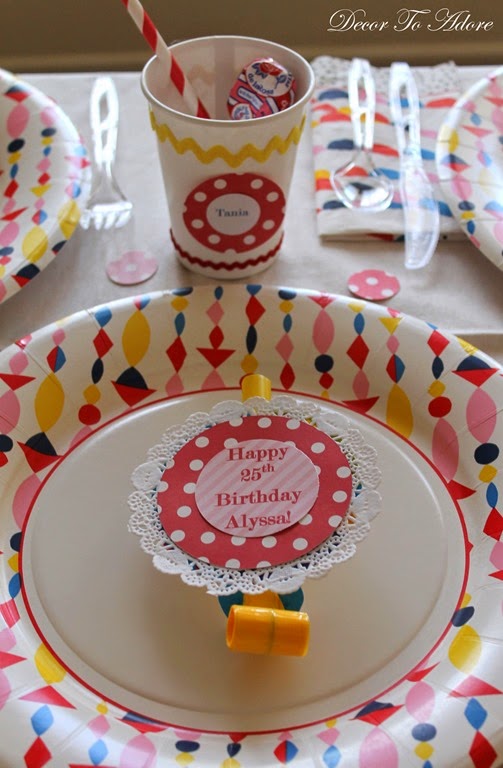 Simple dollar store noisemakers were customized by gluing on a paper doily, then using round paper punches in various sizes on scrapbook paper. The 8" x 12" sheets work well in the printer.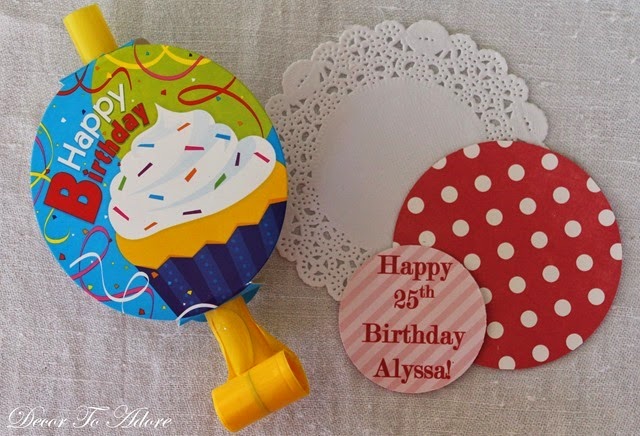 Using place cards makes those attending feel special and helps avoid the "Where should I sit?" agony.
Simple paper cups from the dollar store received a bit of rick rack embellishment via a hot glue gun.
The cups were initially filled with striped straws and dollar store candy in complimentary colors.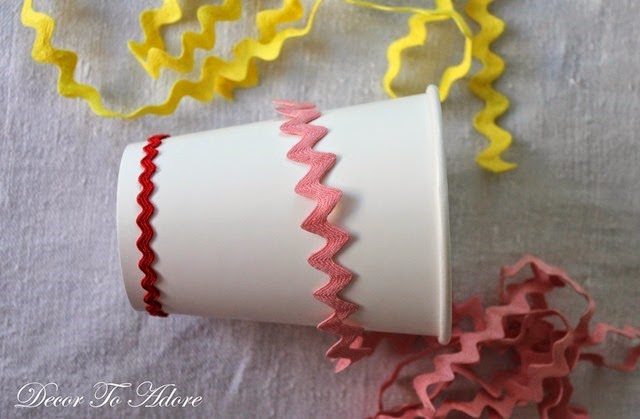 Dinner was a homemade Mexican feast that alas was not captured on film due to all the merriment. All of it was happily devoured by a fun-loving group that doesn't often get a chance at a sit-down dinner.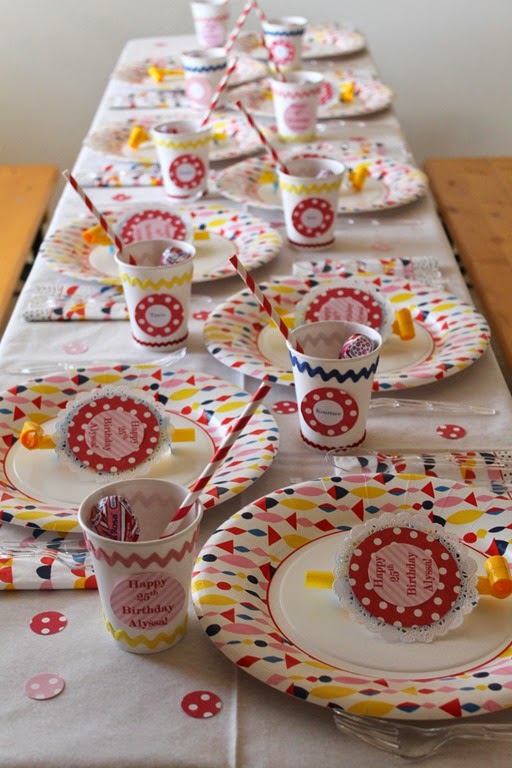 Have a happy polka dot day!
Laura