Up until last Monday there was still a Valentine themed wreath hanging on our front door. It has high time for an update.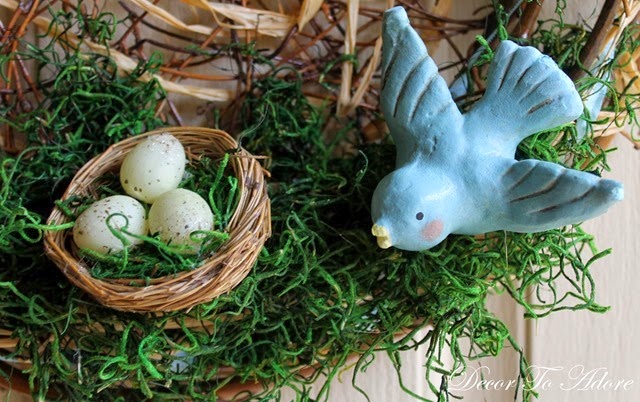 I had transformed our entry on Monday using shades of turquoise, yellow and purple plants so I wanted something that would coordinate.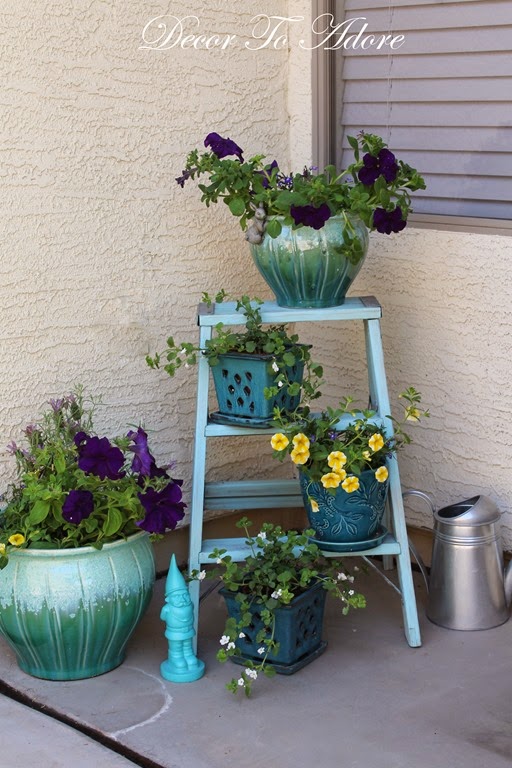 I also didn't want to have to buy anything so I shopped the house.
Keep reading to see what I came up with.
This wreath puts a song in my heart.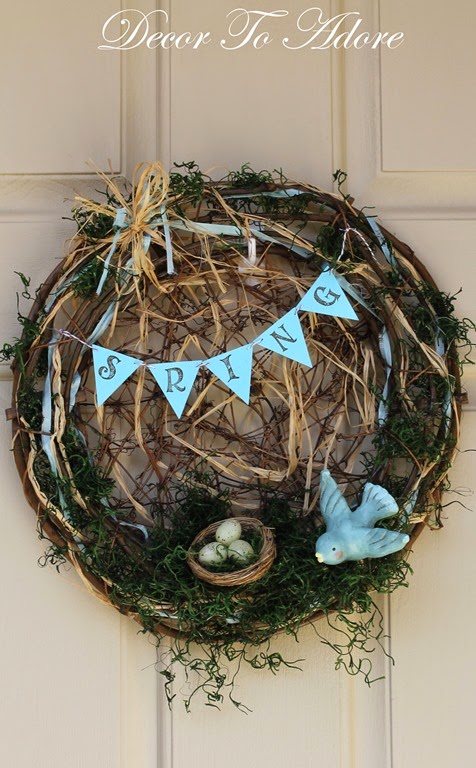 Around the house I collected a round wicker charger I had purchased in Germany over 10 years ago. It has seen many a transformation. Then I cut out some triangles on my Silhouette machine and found just a smidge of leftover brown and white baker's twine.
I stamped out the word "SPRING" with alphabet stampin' up letters I have had for years on a Tim Holtz brown stamp pad.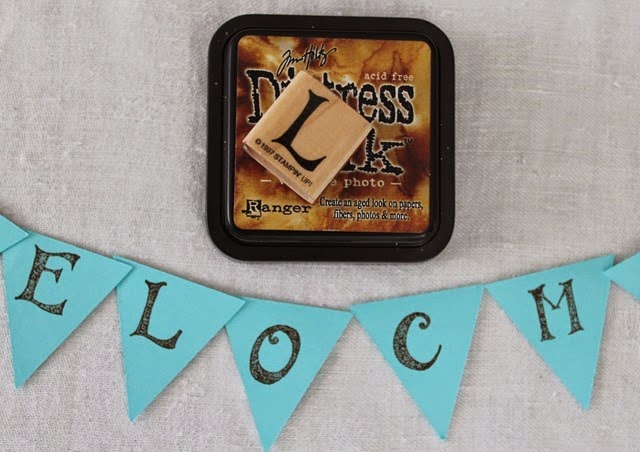 Wanting to create a banner I used my Martha Stewart tiny hole punch. I think they still sell these at Michael's.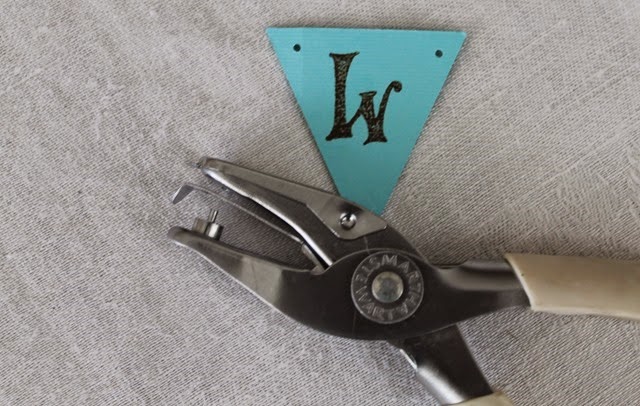 I then wove some raffia strips and old seam binding ribbon in and out on the wicker charger, then tucked in a bit of moss here and there. If you have ever had the privilege of watching a bird build a nest then you understand the technique I was using. An old faux nest and a few eggs were hot glued on. The final touch was a clip on bird I have had for several years.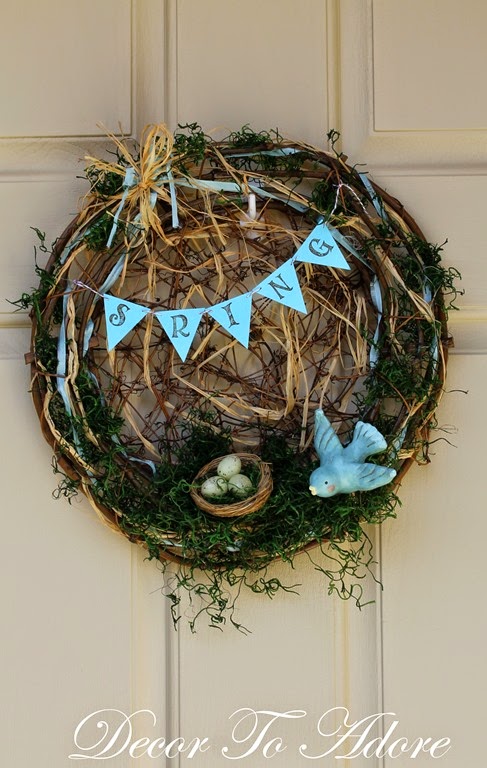 I think it works quite well with my newly potted plants.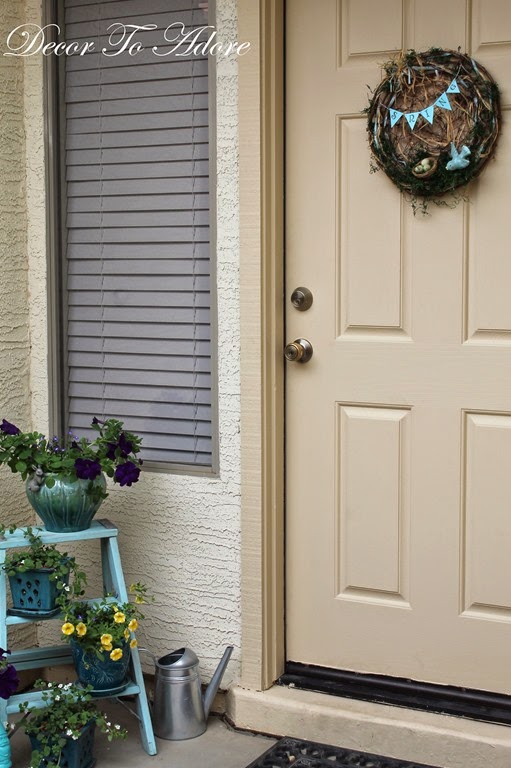 With my busy school schedule there is a very good chance that this wreath will be up thru the entire summer so I prepared for that by creating another banner to use once spring has ended.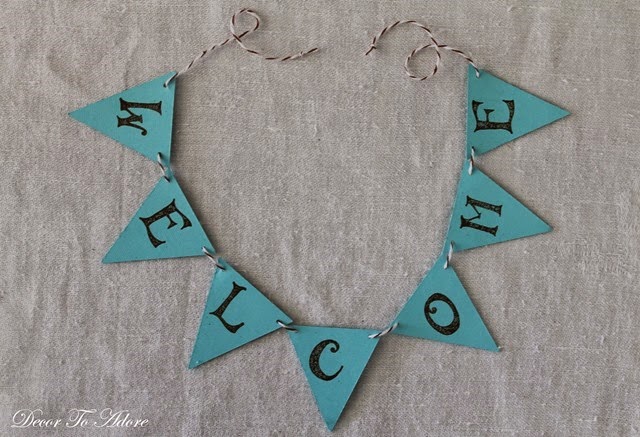 Happily this wreath didn't cost me anything since I already had the supplies on hand. You could purchase a grapevine wreath, one sheet of scrapbook paper, a bit of ribbon and a bird for under $10 if you buy the supplies on sale or use a coupon.
I hope the birds are singing in your neck of the woods.
Laura