Last Friday I attended a ladies luncheon. I showed up with a tray of treats that made all of my friends very happy. Here is how to make a Valentine Cupcake Cloche.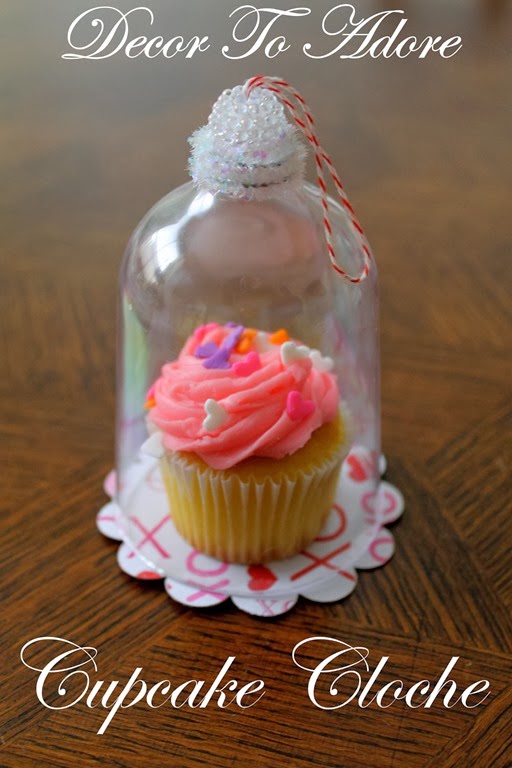 Valentine Cupcake Cloche
Believe it or not this craft took me less than 15 minutes to create. You might remember in December of 2012 when I created the Winter Wonderland Cloche Ornaments.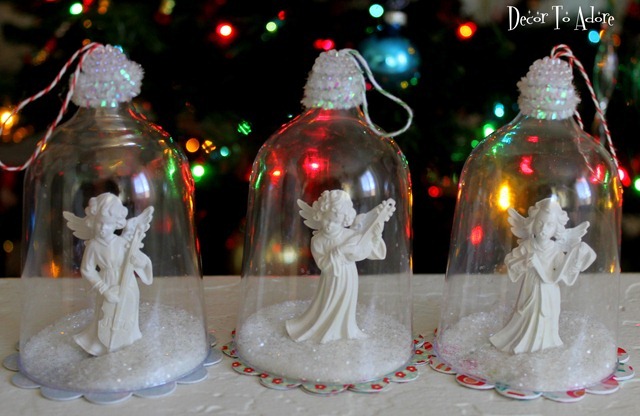 I still had several of the plastic wine glasses that had had their stems removed by Mr. Décor and his band saw. I have been in major craft room clean out mode in preparation for our upcoming move. I didn't have the heart to just throw the "cloches" out.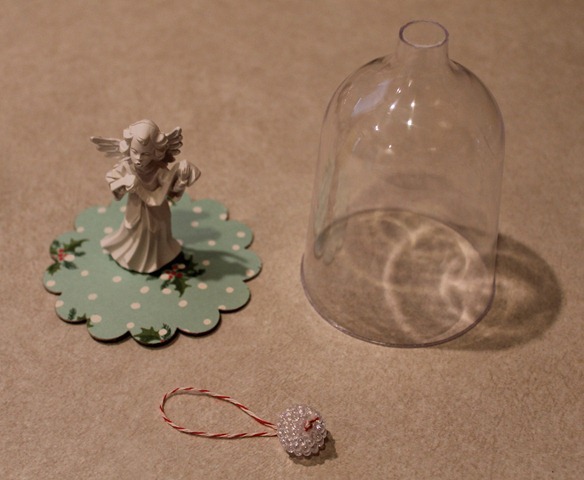 As they are so small it took some thought but it finally came to me that they could be reinvented as cupcake cloches. Using my silhouette machine I was able to quickly cut out the heavy Valentine themed cardstock to use as the base. (You could also use a paper punch.)
A quick trip to the local bakery resulted in bite-size cupcakes in sweetheart colors.
I simply arranged them on a small tray lined with a paper doily. Easy peasy!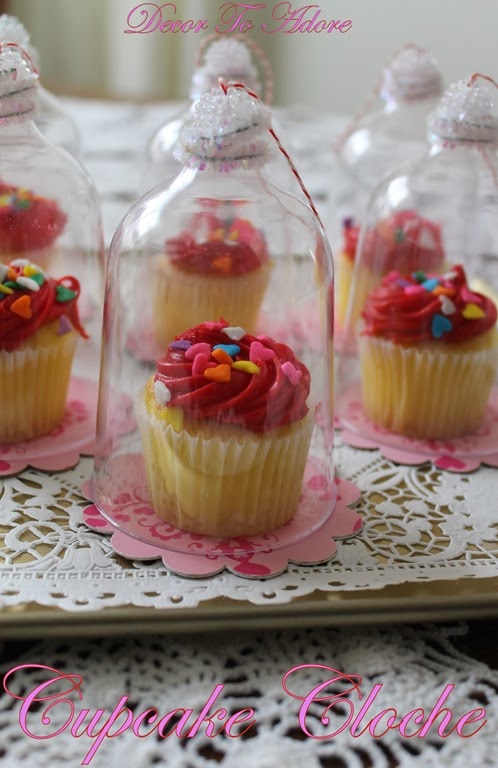 What sweet treats are you creating?
Laura