Tussie Mussie's were extremely popular during the Victorian period. The term comes from two old English/Medieval words. Tussie means "knot of flowers" and mussie refers to the damp moss which was wrapped around the stems to keep them moist. Many of the posy holders used to carry the flowers were quite elaborate and were made from sterling silver, bone and ivory. I gave mine a bit of a twist and began with a paper mâché cone. Here is the DIY for a Valentine Tussie Mussie Candy Container Tutorial.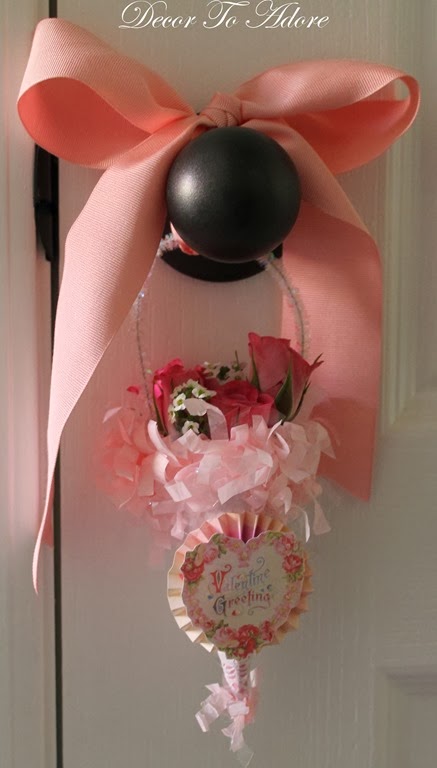 Valentine Tussie Mussie Candy Container Tutorial
The cone was hand painted and a hole was made on each side so that a handle could be attached.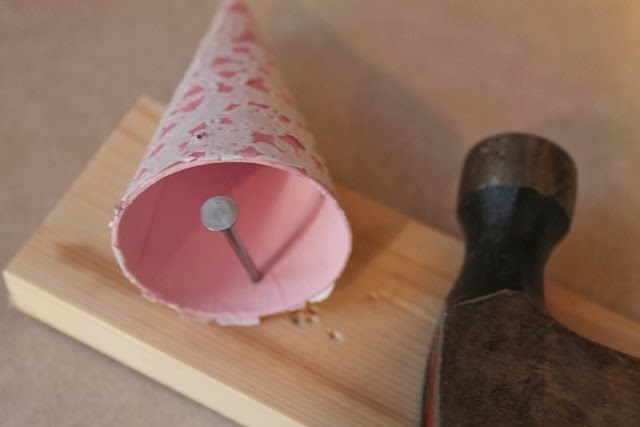 Vintage paper lace was applied with mod podge to the painted cone.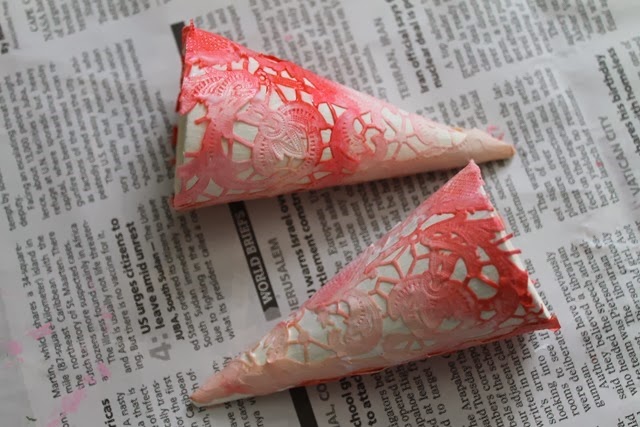 Some of the paper lace was left in its natural cream color.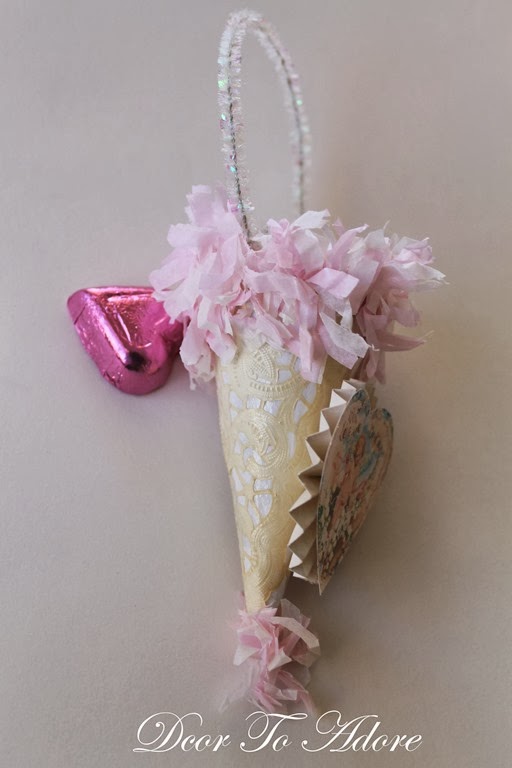 I also hand dyed some of the paper lace with food coloring. It was a delicate process but I love how it turned out.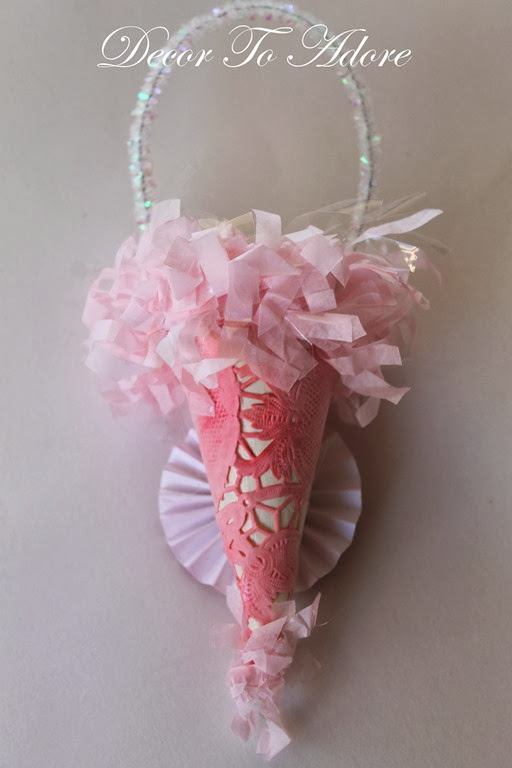 Once the lace was dry happy paper party fringe was applied to the top and bottom of the cone.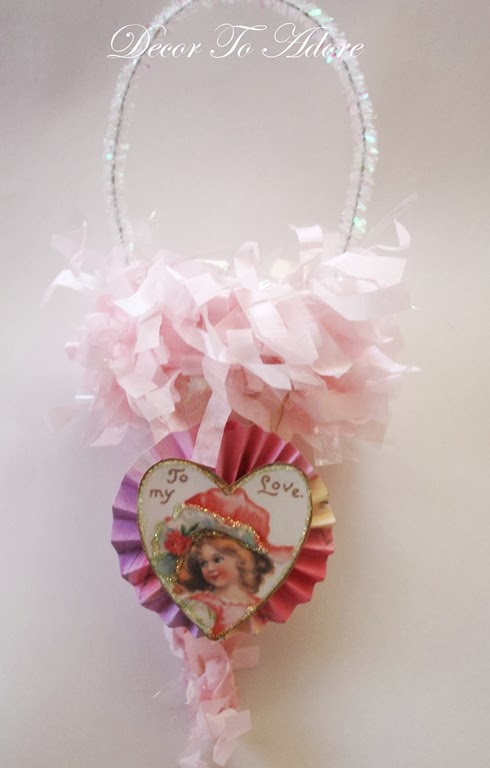 Various antique and vintage Valentine image were found online and printed out on cardstock. They were cut out and enhanced with glitter.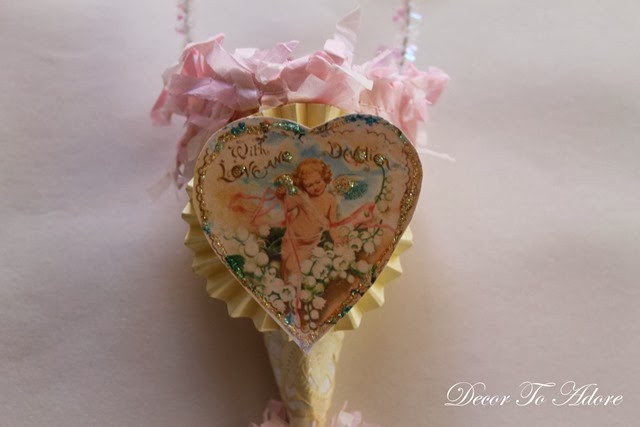 I have another project for you on Wednesday where I will provide a tutorial on how the pleated rosette was made.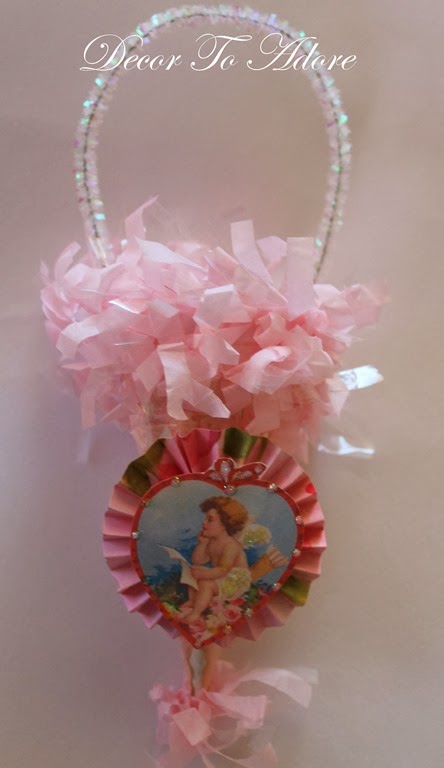 While you can use the tussie mussie for it's intended purpose of holding a small bouquet I like the idea of tying one to the back of a dining chair and filling it with candy. What a sweet treat at a Valentine dinner!
They would look lovely piled high on a tabletop too.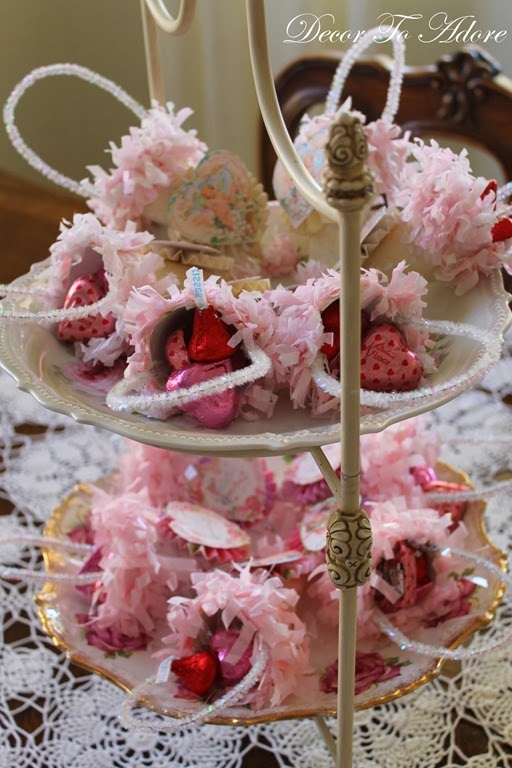 The candy cones are a sweet labor of love. 
Laura