Thank you all so very much for the kind comments regarding my new skirted office desk. As promised here is the tutorial on how I took a white laminate Ikea desktop and created a vintage aluminum finish. Create An Antique Zinc Look on Laminate.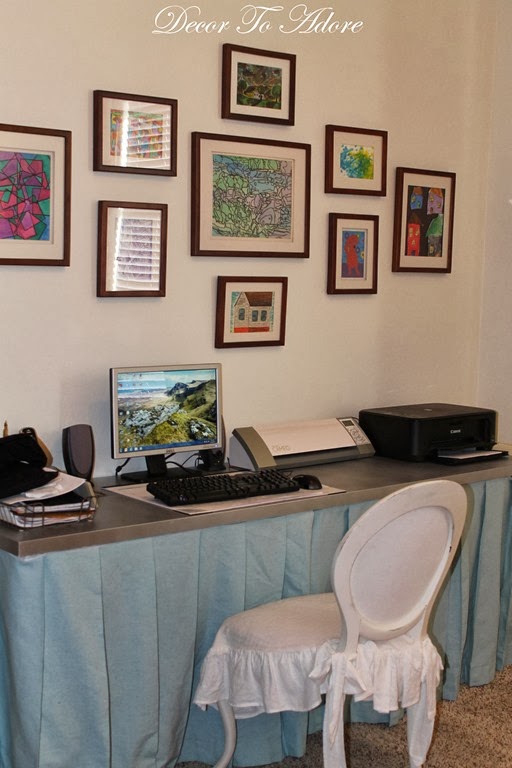 Create An Antique Zinc Look on Laminate
Basically, we had started with two Ullrik shelves and a 78 " long Linnmon tabletop from Ikea that we had found for a great price in the "Ding and Dent" section about five years ago.  But Ikea still carries both elements.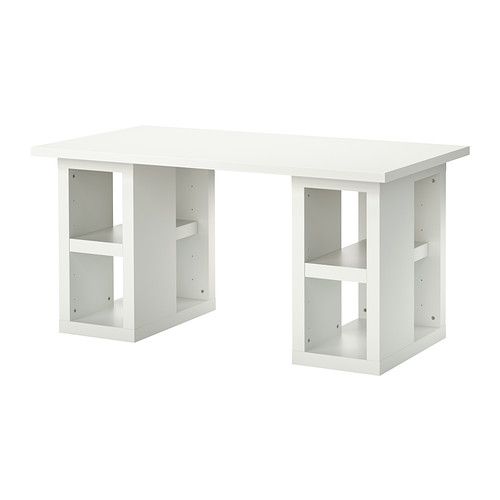 Paint Prep
Over the years various liquids had spilled on the table top to include hot pink fingernail polish. Using very fine grit sandpaper we tried to smooth the surface as best as we could. By doing this it also helped the surface be prepped to accept paint.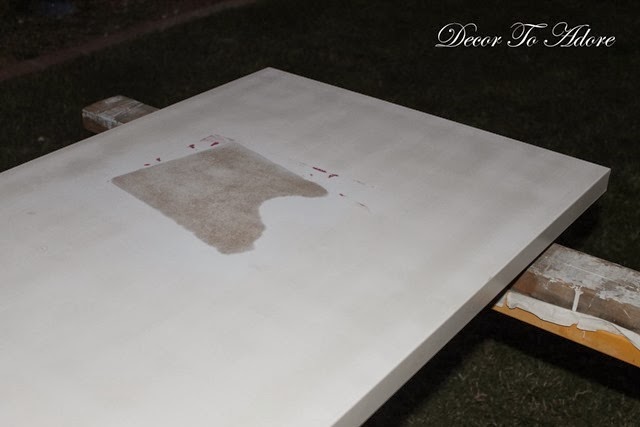 We used Rust-Oleum Universal primer and paint in white. Slow and steady always wins in the spray paint department. This was after one coat.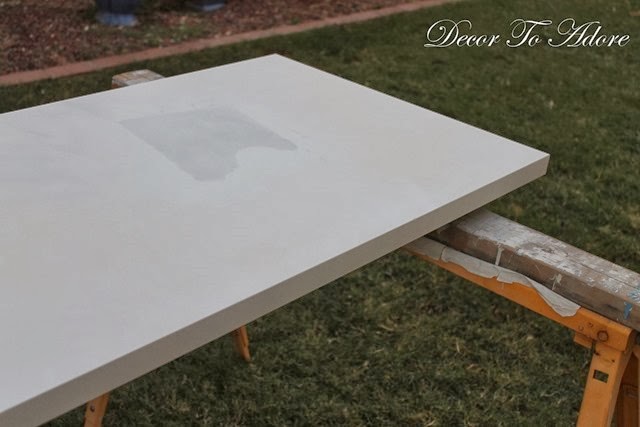 After a total of three coats of primer, the surface was all one color. It was then lightly sanded once more and wiped down.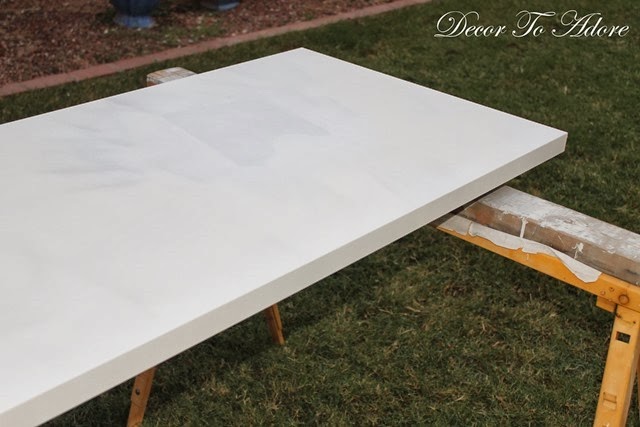 Next, came four alternating layers of  Rust-Oleum Metallic Satin Nickel and Titanium Silver.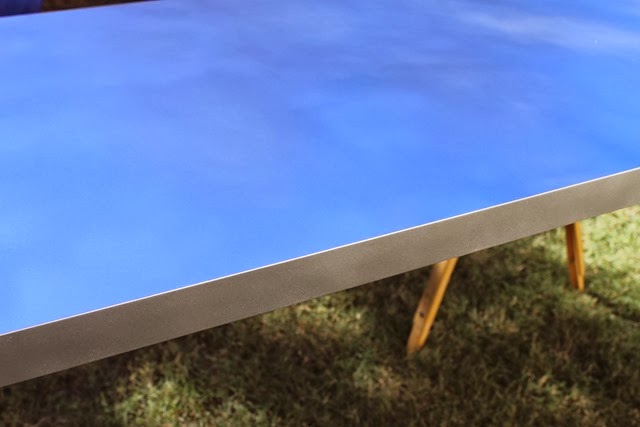 I used the combination of the two to get the finish I was seeking which was sort of a vintage zinc topped table.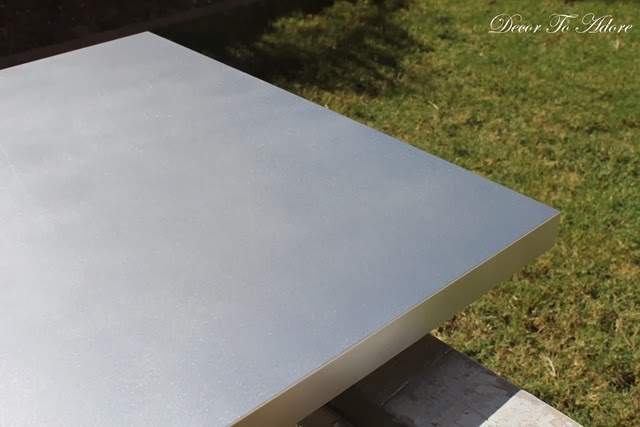 I have been pleased with how it has turned out.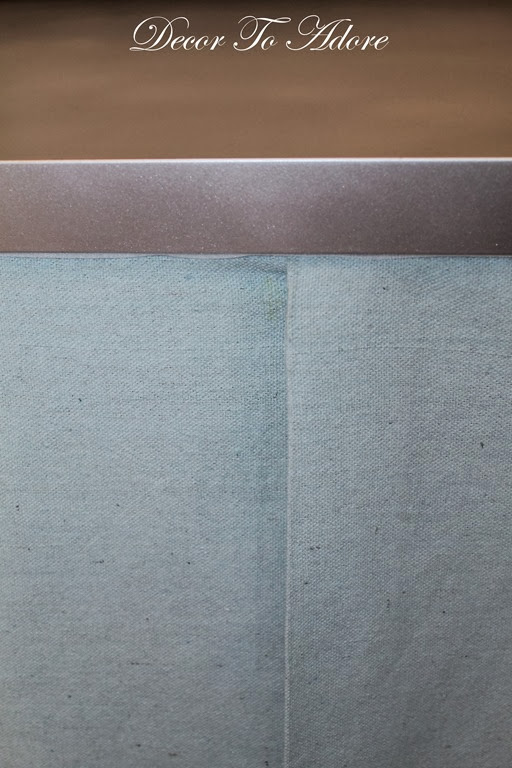 Four months later I did begin to notice a bit of wear and tear going on where the keyboard and mouse pad sat. Given that this area is well used on a daily basis I expected as much. I found a large desk calendar at Target to place under the two and the solution is working out well.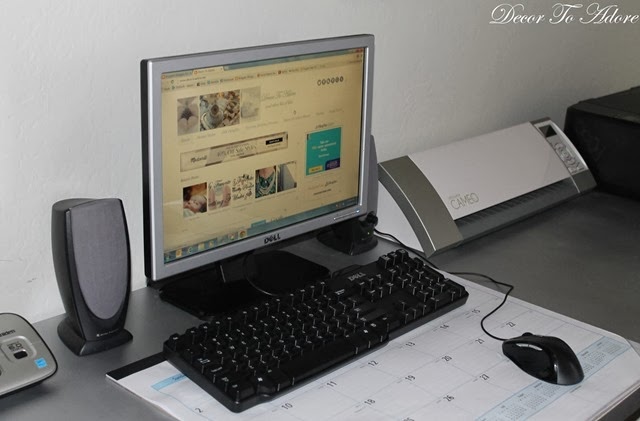 Where do you blog?
Laura