A big hit at the Perfect Cookie Exchange was A Hot Cocoa Bar and Other Kitchen Vignettes.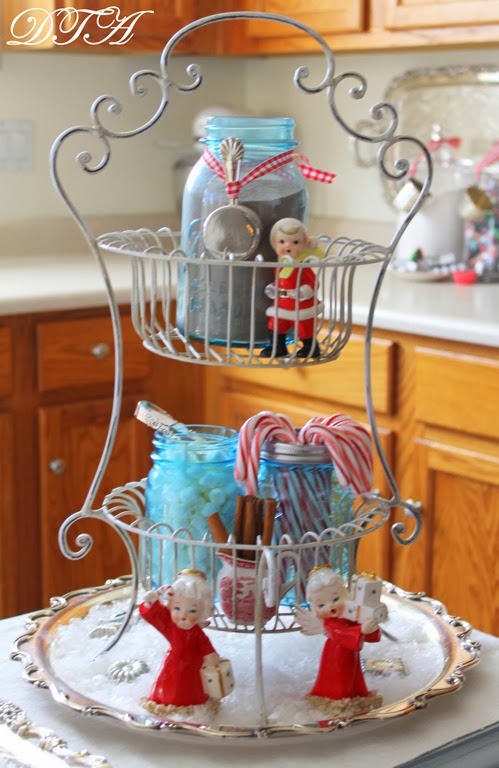 A Hot Cocoa Bar and Other Kitchen Vignettes
The colors I used in decorating this year are candy apple red and soft aqua. I carried this happy palette throughout our home and into the kitchen.
A wire tiered rack on the center island contains new mason jars filled with marshmallows, candy canes, and cinnamon sticks.
Vintage mason jars were brightened with a bit of gingham ribbon.
Vintage figurines were nestled in along with a bit of faux snow.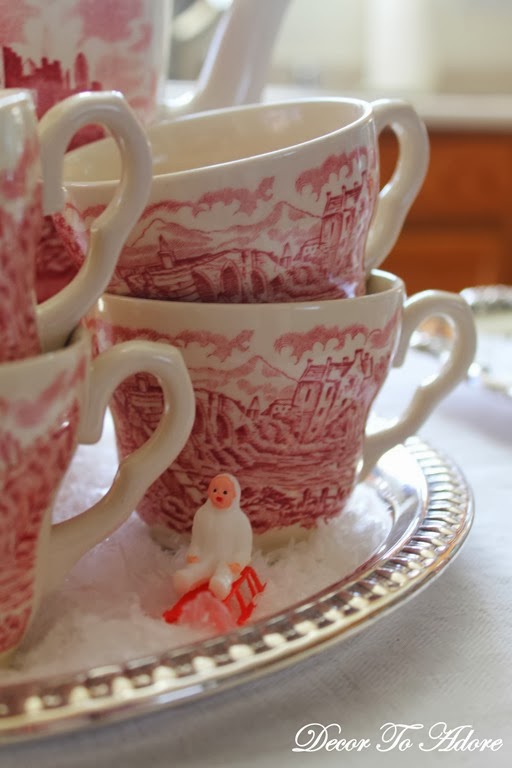 Kitchen Vignettes
On a nearby counter, there is a crock pot of hot apple cider. Close by is our collection of German Christmas market (Weihnachtsmarkt) mugs collected during the years we lived there.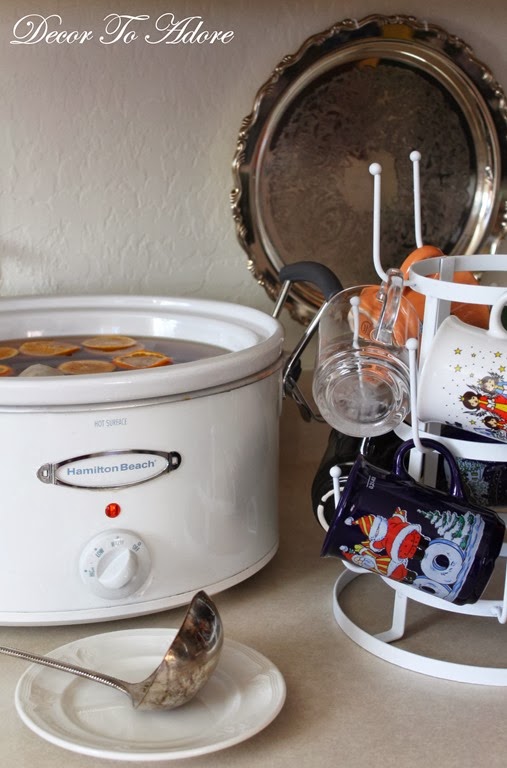 There is a baking station set up with my mother's silver baby cup and my grandma Mary's cookie cutters.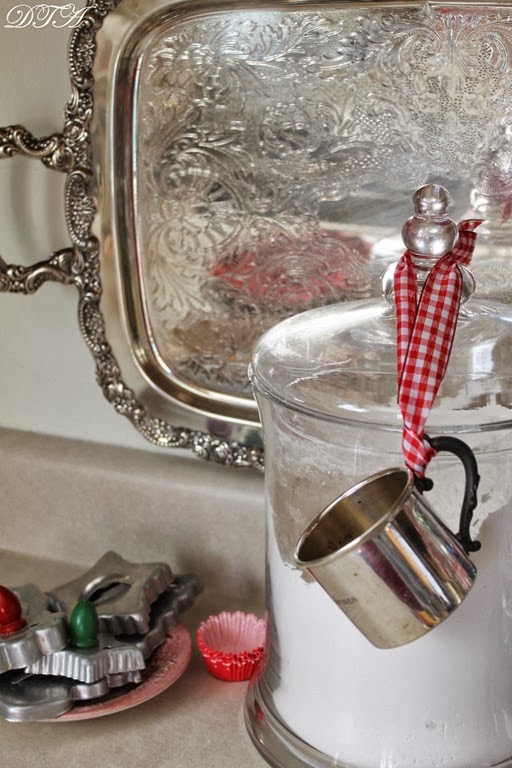 A simple wooden caddy is dressed up with a velvet bow and holds a variety of paper goods for guests who pop in.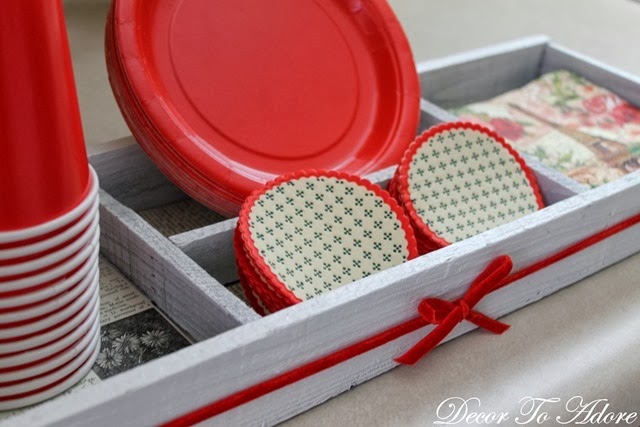 Another counter is kept fairly clean so meal prep can continue through the holiday season. It is embellished with vintage Santa mugs. I like to believe that there is NO "E" (for Eric) without the "L" (Laura:).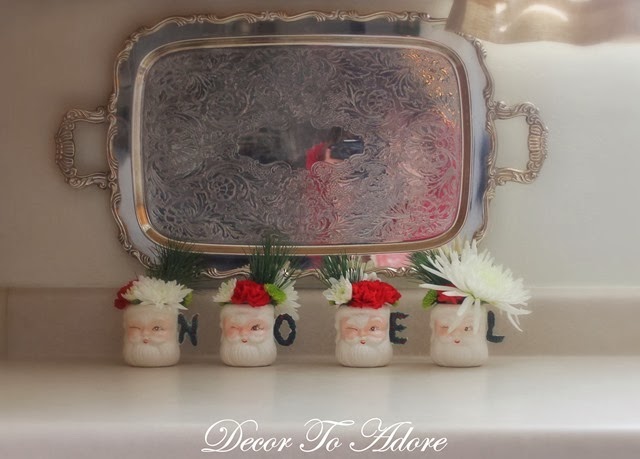 Tomorrow I have a happy announcement, Thursday will have a quick craft and Friday will feature how to create a quick and lovely cheese platter for parties.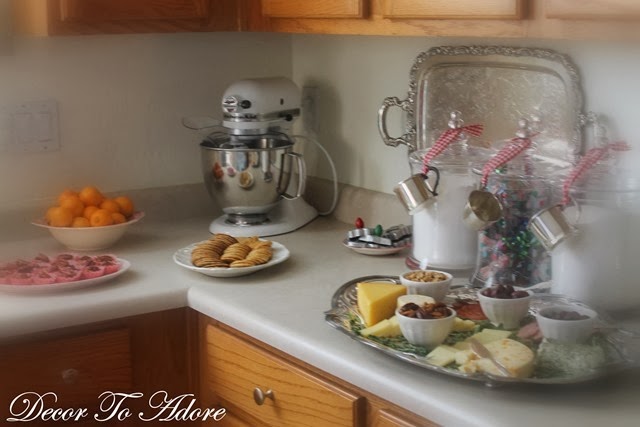 Be merry and bright,
Laura