Are you ready for Thanksgiving? This past weekend I polished every piece of silver I owned and stocked the pantry and freezer. My $5 Thanksgiving tablescape was also created for my family to enjoy all Thanksgiving week long.
I kept in mind that even if you are on a budget it doesn't mean you have to sacrifice beauty.

My $5 Thanksgiving Tablescape
Almost everything on this table is either second hand or free from nature.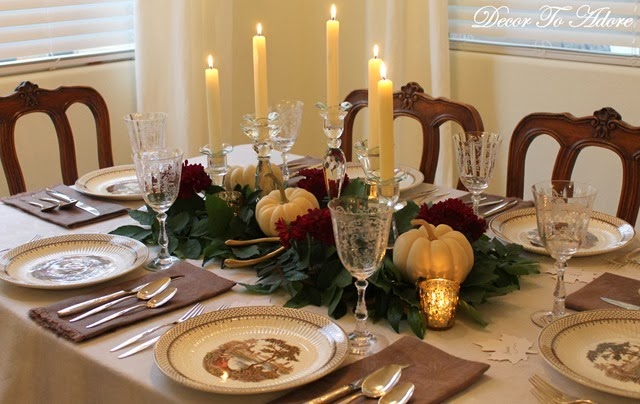 About four weeks ago I was cruising the aisles of Goodwill and on a really low shelf, pushed way in the back I spied a stack of 6 dishes. Did I need them? No. But I loved the pattern and thought they were perfect for fall. When I turned them over I found a mark that said "William Adams & Sons". Into the cart, they quickly went. I knew what these dishes went for on Ebay~ around $20 a plate. So you can imagine my delight at the price tag.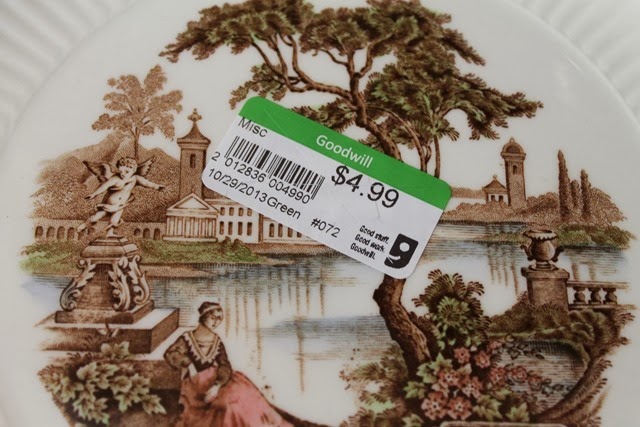 My new to me "Antoinette" plates truly set this years table.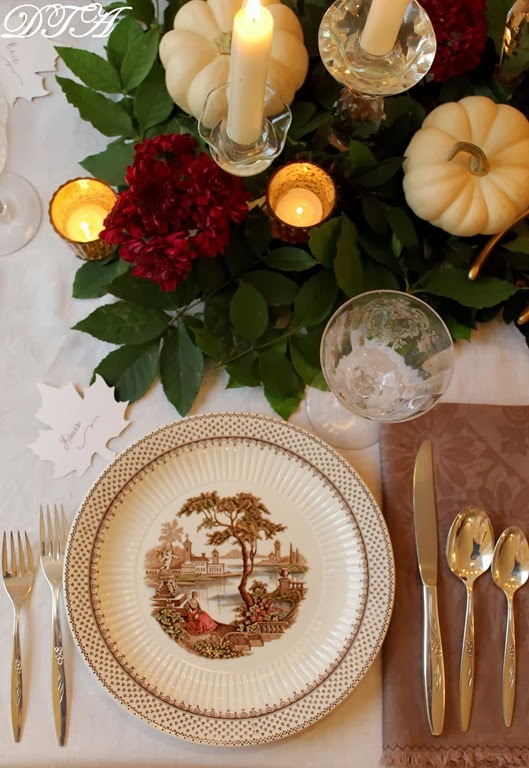 I paired them with my Grandma Mary's crystal and my Great Grandma Bradley's silver. You can find lovely glasses and cutlery for your own table at thrift stores and estate sales.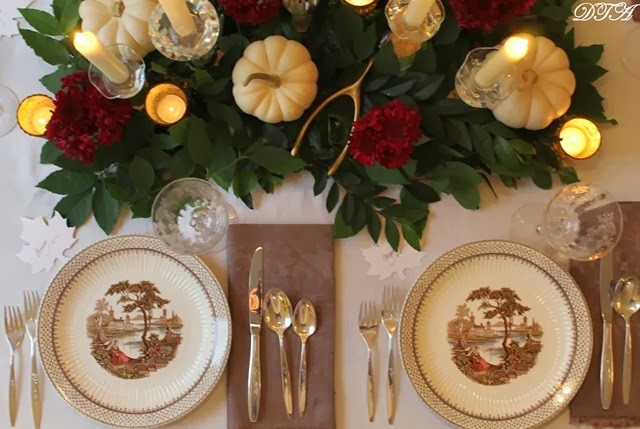 Simple place cards were made from white cardstock cut in the shape of a maple leaf.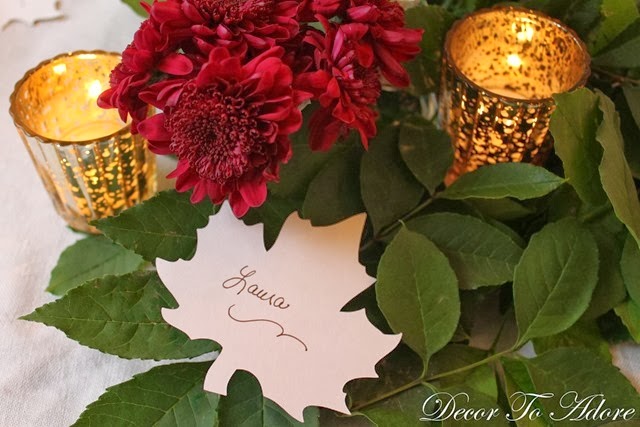 Easy To Make Napkins
I made the napkins for a little over $1.00. I'll show you how tomorrow.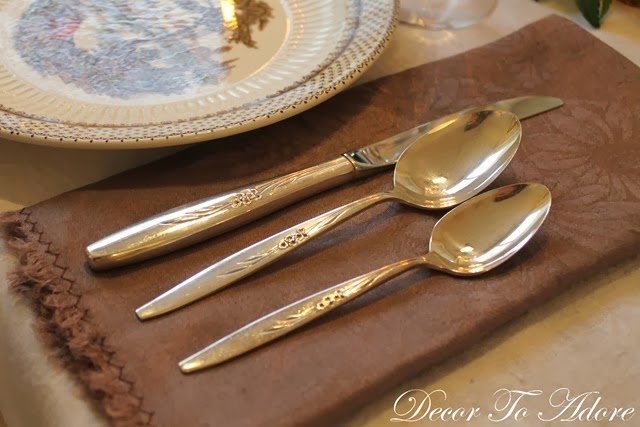 The $5 Centerpiece
The centerpiece features glass candlesticks and votives. These items can also be found in abundance in second-hand shops.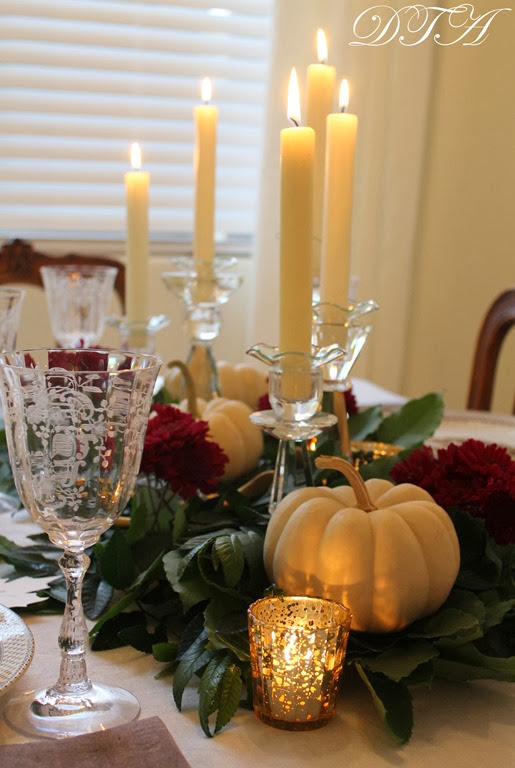 The remaining flora and fauna came from my yard and was topped with three leftover Halloween pumpkins.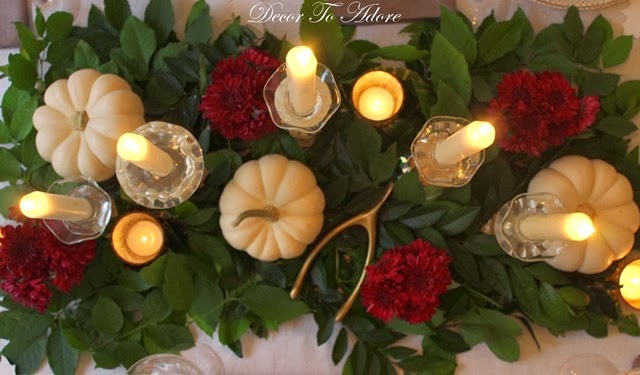 I'll share how I created it in tomorrow's post as well.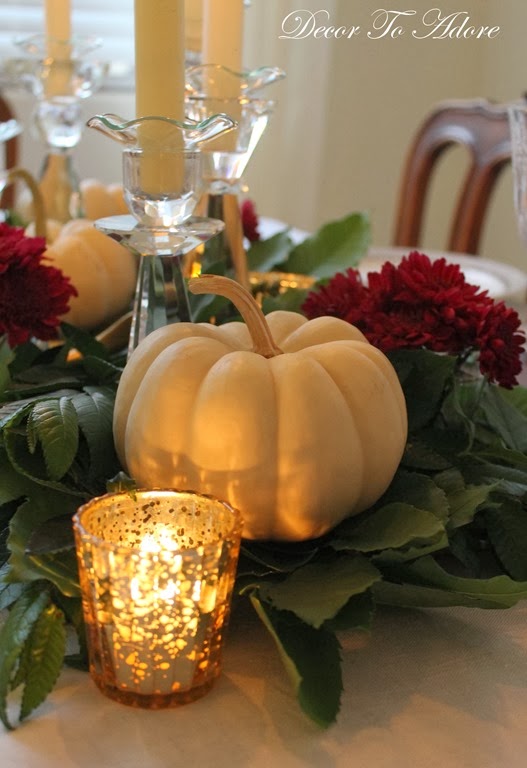 How are you decorating your table?
Laura