While I normally do not begin my Christmas themed posts until after Thanksgiving, this year the holiday falls very late in November. I have so much goodness planned that there would not be enough time otherwise. But the exception is Little Pink Houses For You and Me.
Over I week ago my good friend Meri hosted a holiday workshop. This year's theme was creating hand crafted Putz houses. The tradition of Putz houses can be traced back to the Moravian Church. The term Putz stems from the German word putzen which means "to clean, decorate". It was customary to decorate the base of the Christmas tree with a small village which included a nativity scene. The scenes could be quite simple to very elaborate. The tradition became popular in the U.S. in the early part of the 20th century. Mass produced cardboard villages made in mid-century Japan are now collector items. You can still find such Putz houses on both eBay and Etsy.
This was the house that I made. It took an entire day to create.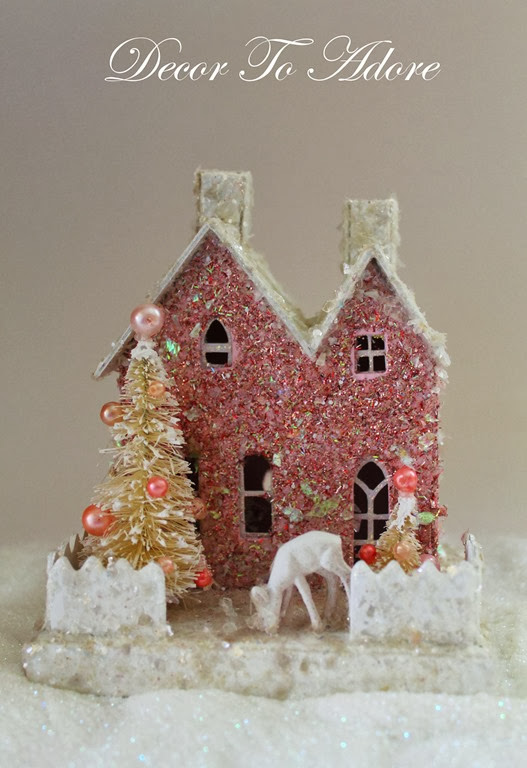 Little Pink Houses For You and Me
 I was hooked and wanted to create an entire village for myself. I became a one-woman constructing/painting/glittering machine.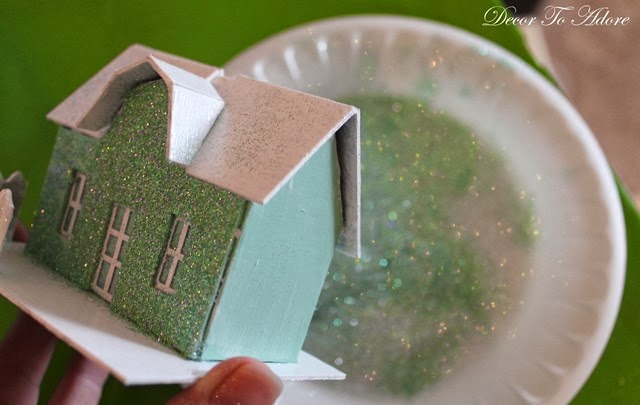 The house on candy cane lane was really sweet.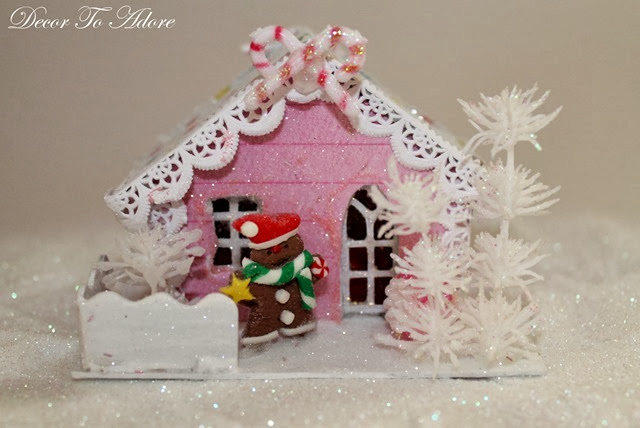 The "Jazz Hands" Santa house with its polka dot roof made me smile.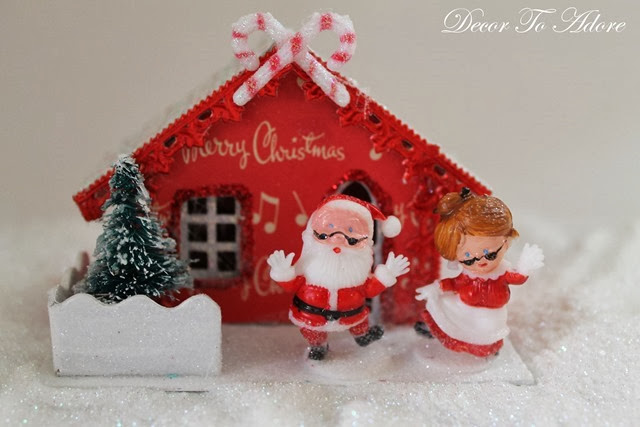 "Christmas in Killarney Cottage" had me doing jigs and reels.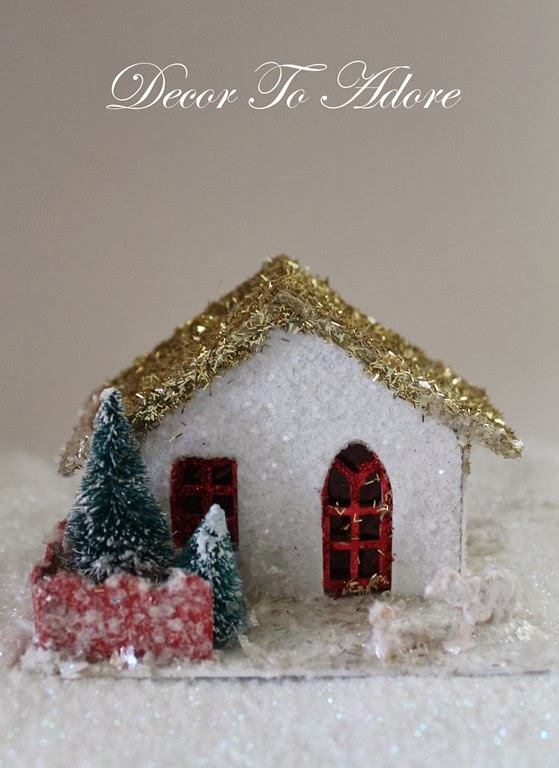 "Pearl Cottage" was so quaint.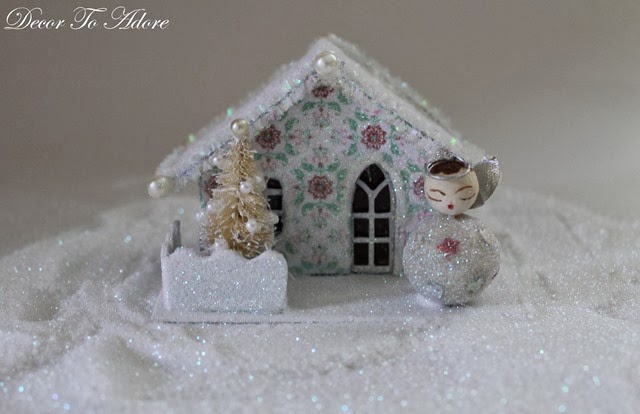 "Blue Christmas Cottage" made me feel peaceful.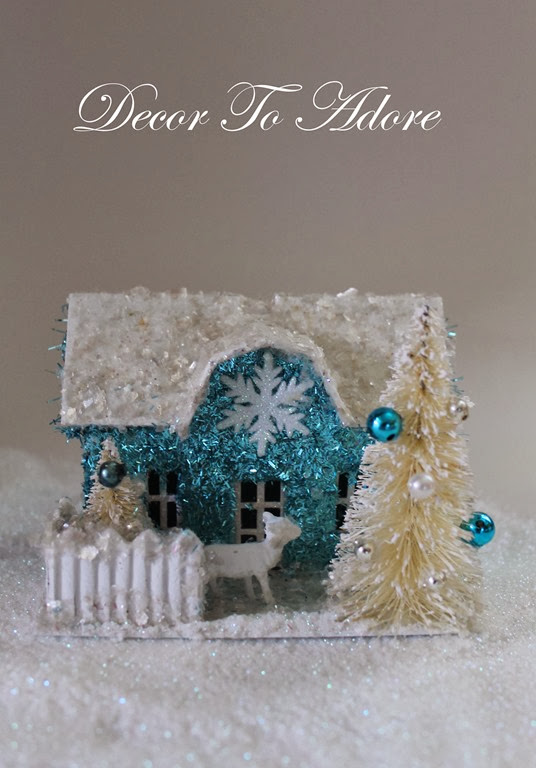 Changes To Come
Then while I was creating "Santa's Workshop" our family learned that the company Mr. Decor works for was closing its facility. Just like that, our lives completely changed. As always, we are choosing to see it as a new adventure.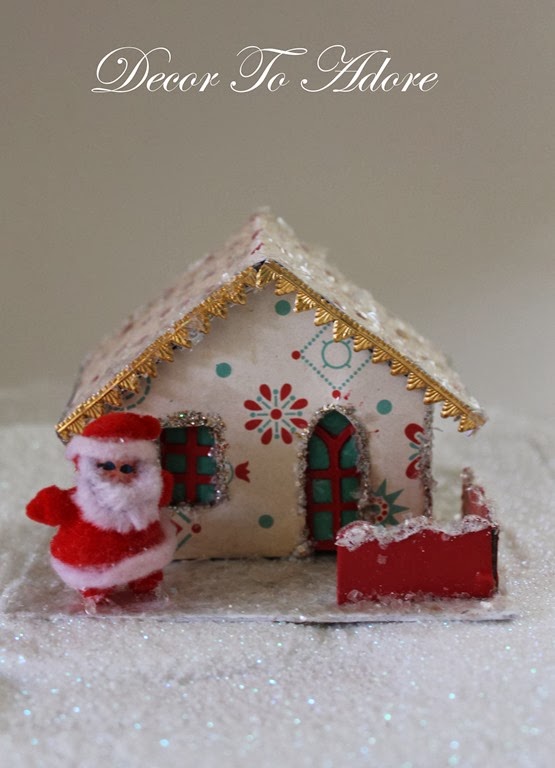 It became clear as a Christmas star that my village would now need to be shared. Little pink houses for you and me.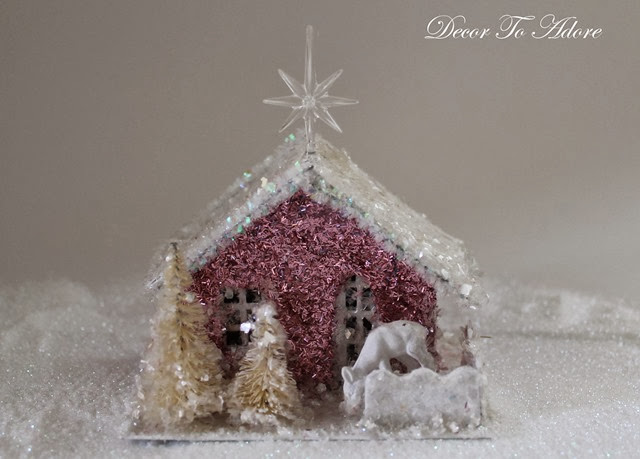 Do you collect Christmas Putz Houses?
Laura