Yes, there is a right and wrong way to paint your doors and trim.
Let's talk about what not to do.
1. If there is something sticky on the door, such as leftover adhesive, take the time to remove it. Use either a solvent or a gentle sanding block.
Do NOT just paint over it.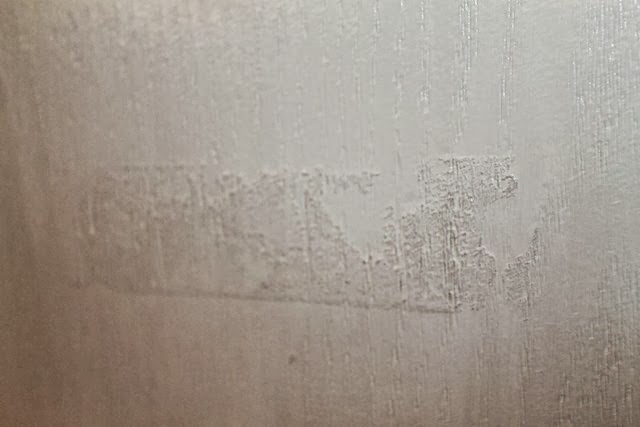 2. If there is a hole~ fill it, sand it, then paint it.
Do not ignore the hole and just paint over it.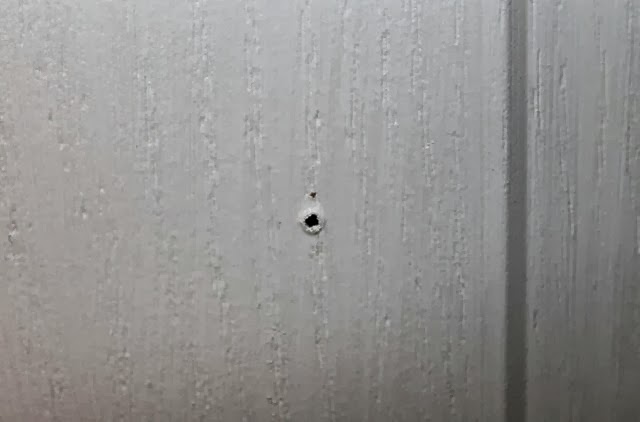 3. Take the time to fill, or at the very least, sand smooth the knicks and gouges on the door trim.
Do not just paint over it.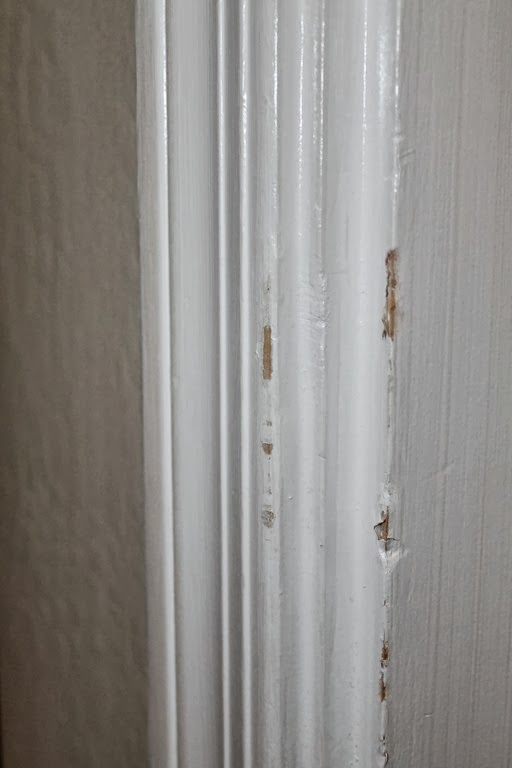 4. If you are painting a door take the time to either remove the door knob or tape it off.
All together now: Do not paint over it.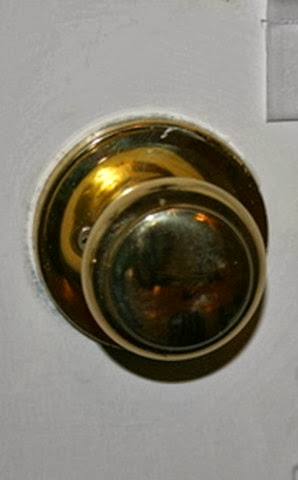 5. If there are black scuff marks grab a Mr. Eraser and take a moment to clean it off.
Do not just paint over it. You'll still be able to see it.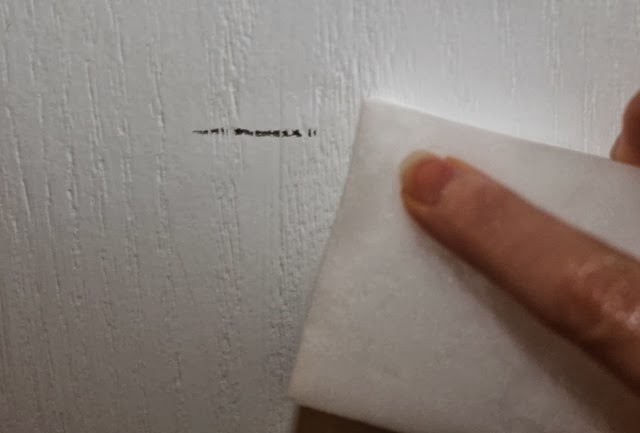 6. Finally if you do nothing else, please wipe down all doors and trim to remove dirt.
Do NOT just paint over it. It leaves tiny speckles of painted dust that take forever to sand out.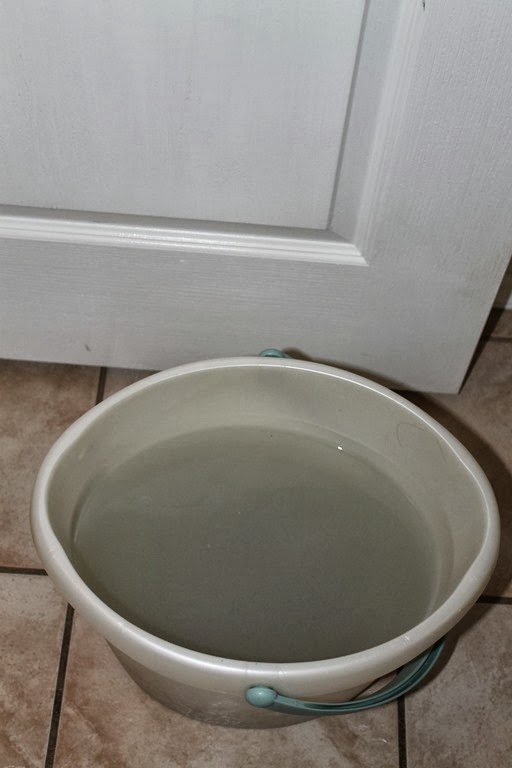 So I guess you know what Mr. Décor and I were up against in regards to the prep work of the simple project of painting our interior doors and trim. It was a culmination of every possible lazy solution that previous owners had taken with the house. This is probably why we put off this "simple" project for a year. It took three full days of our lives to correct the bad behavior.  (Labor Day weekend~ what holiday?)
12 interior doors
4 double door closets
Miles of baseboard and door trim
Now we are just waiting on cooler weather so that we can do the garage and front doors. I am itching to add a bit of color.
I am also ready to oil rub bronze the heck out of the exterior door knobs. What color is this? Not brass, not nickel….but obviously in need of a bit of help.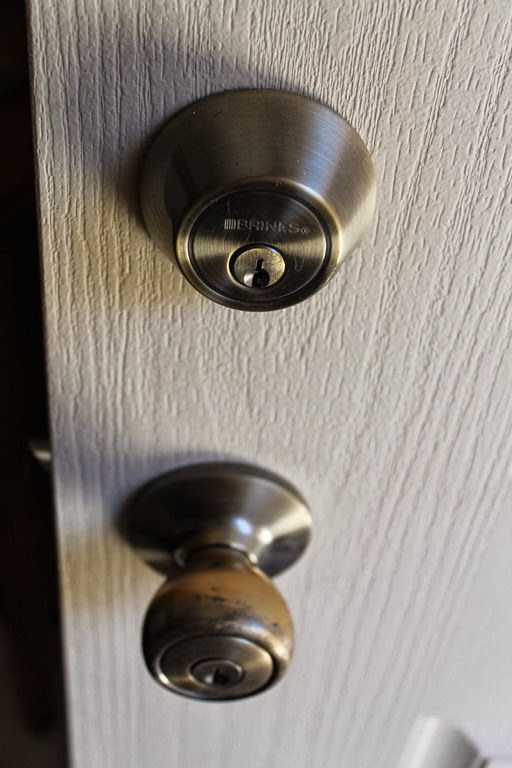 Of course there is still one door dilemma left to fix.
If there are ugly door hooks on the back of a door and they will not pry off no matter what you do, do not be deterred. Find a solution to fix the ugly hooks that does not involve "removing the door and burning it off". Do not give up hope.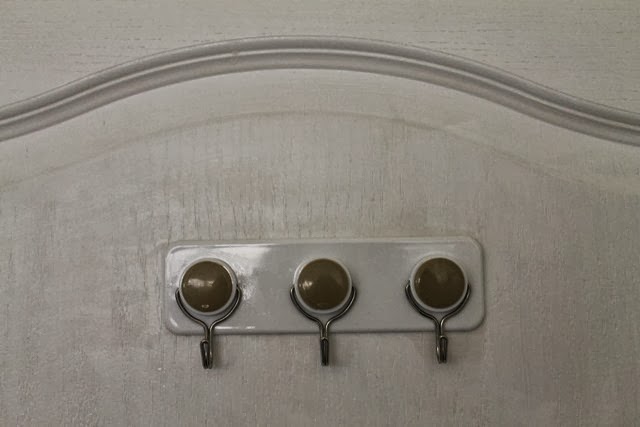 Did previous owners ever commit decorating crimes against your house?
Laura