Pardon me while I interrupt the 18th-century costume tutorials to provide my Royal loving readers a glimpse as Prince George is Christened!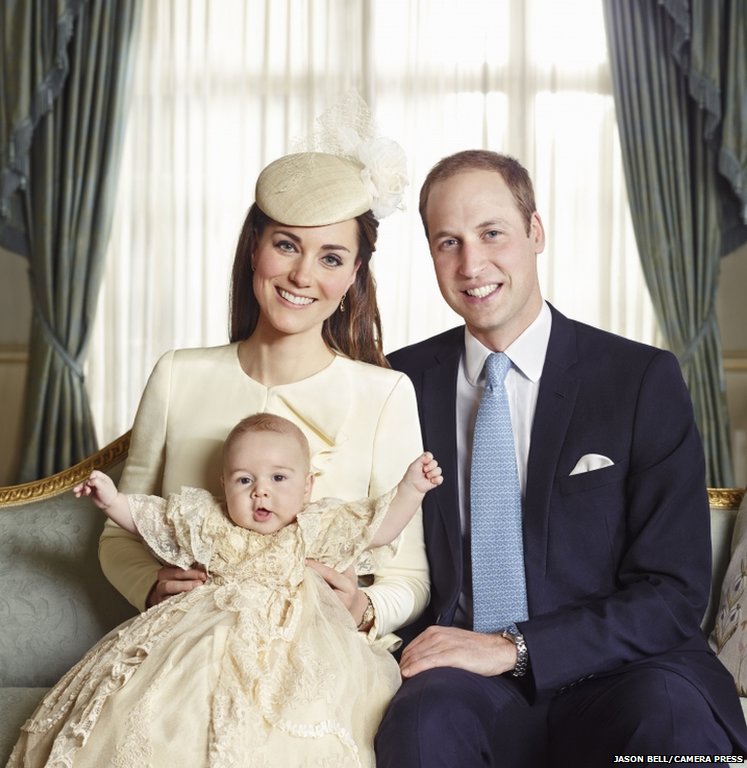 Prince George is Christened!
It was the first time in three months that the public was able to view the young prince and he is truly a darling cherub!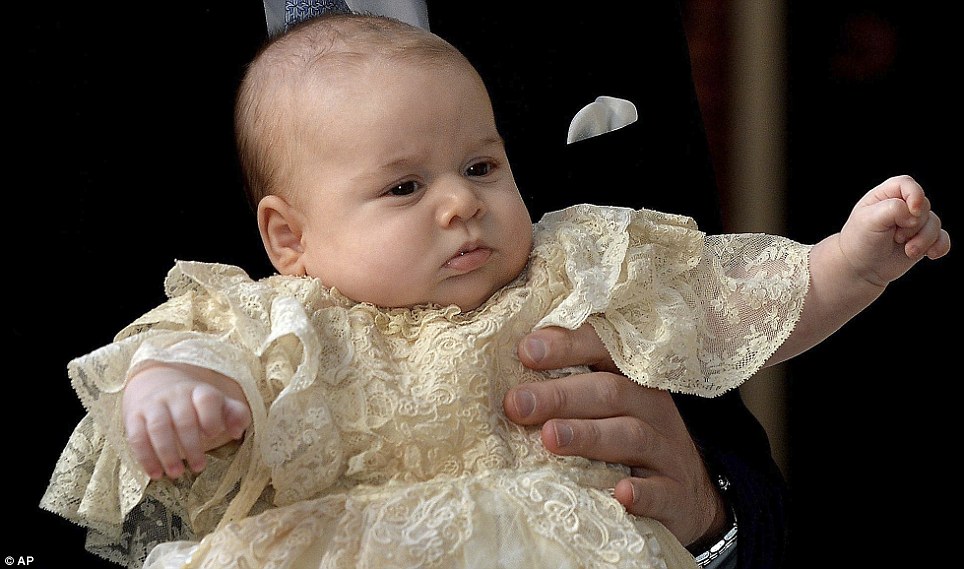 Prince George arrived with his father and mother, The Duke and Duchess of Cambridge. It appears that Prince George favors his mother. He definitely has her eyes.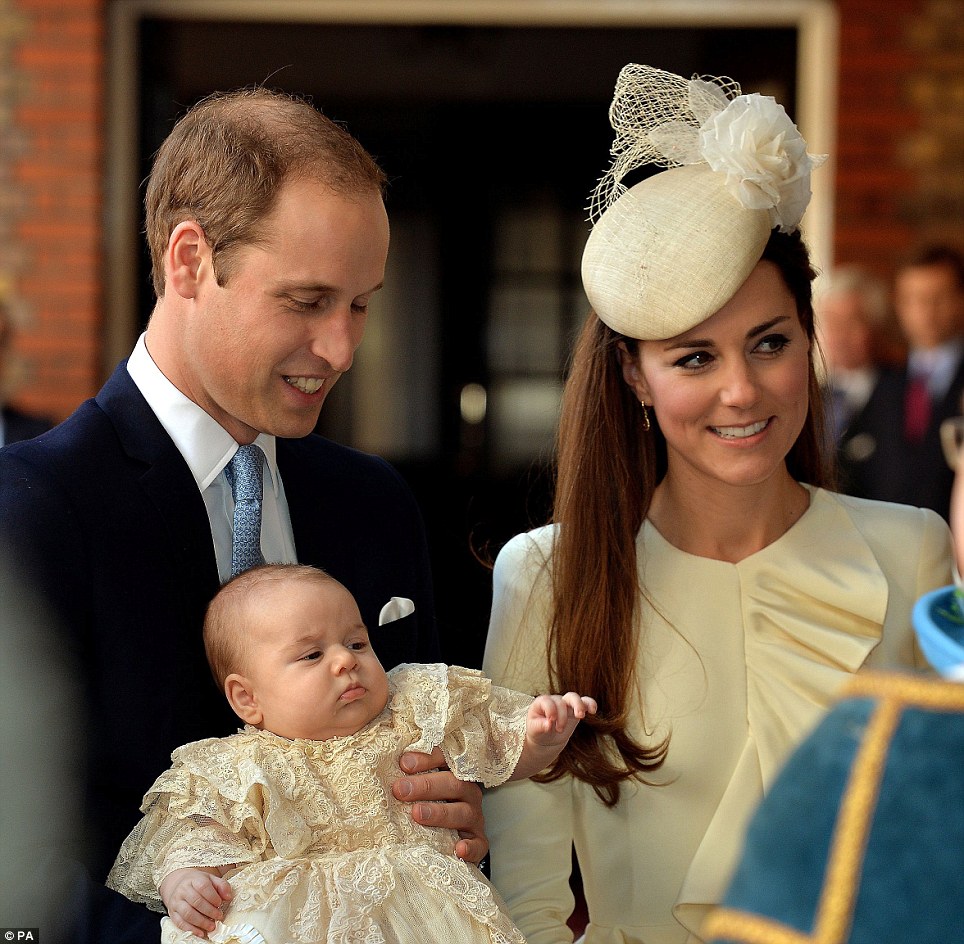 Prince George wore a replica of the 172-year-old Honiton lace and cream satin royal christening robe.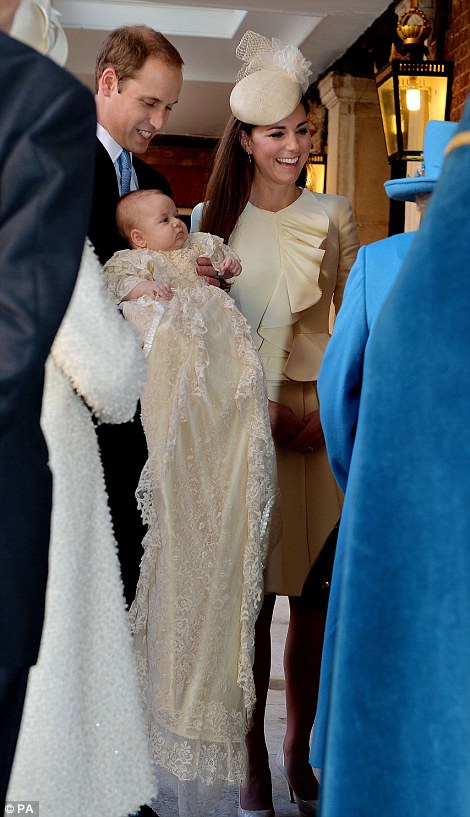 The intricate lace and satin christening gown was originally made for Queen Victoria's eldest daughter, Victoria, Princess Royal, in 1841 and was also worn by Prince William at his christening. Due to the age and delicate condition of the gown a replica was made in 2004.
In this image, Queen Victoria holds her great-grandson, the future King Edward VIII (1894 – 1972). He is wearing the royal christening robe first worn by his grandmother.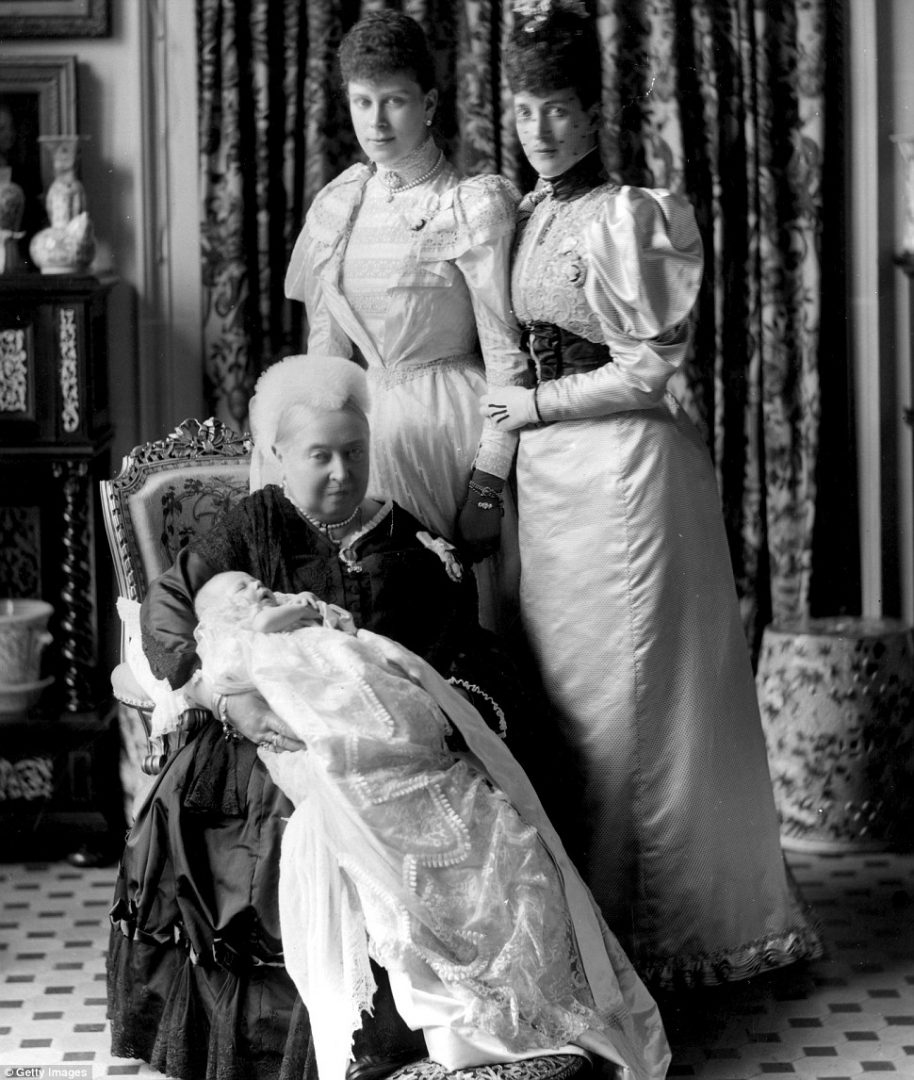 The christening service took place in The Chapel Royal at St James's Palace at 3 pm. Prince George Alexander Louis was baptized, using water from the River Jordan, by the Archbishop of Canterbury.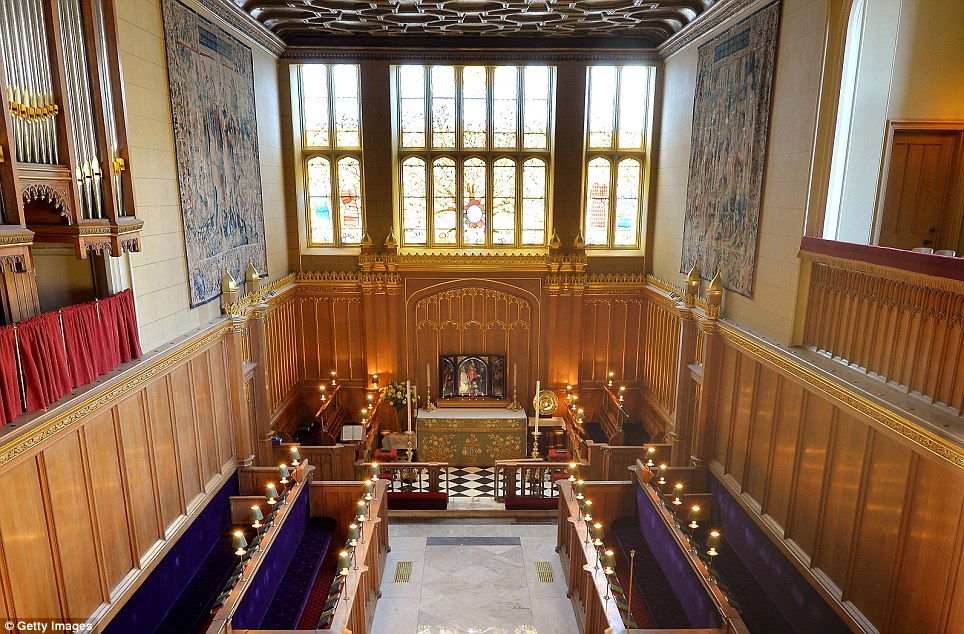 Royals in attendance were the Queen and the Duke of Edinburgh, The baby's grandfather, Prince Charles, the Duchess of Cornwall and Prince Harry.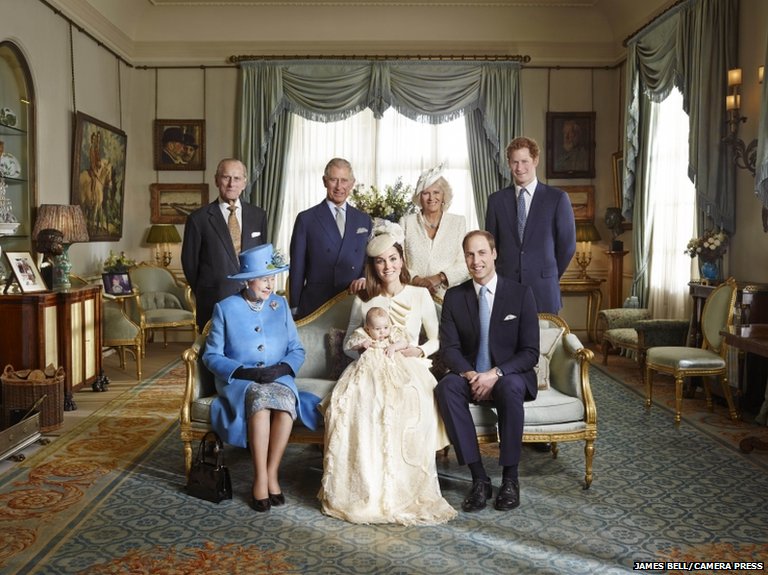 Four Generations
The Queen and her three successors, Prince Charles, Prince William and Prince George.
I just adore how happy Her Majesty looks. Cornflower blue is a lovely color on her. I would like to know WHAT is in her handbag though. It is in close proximity of every photo.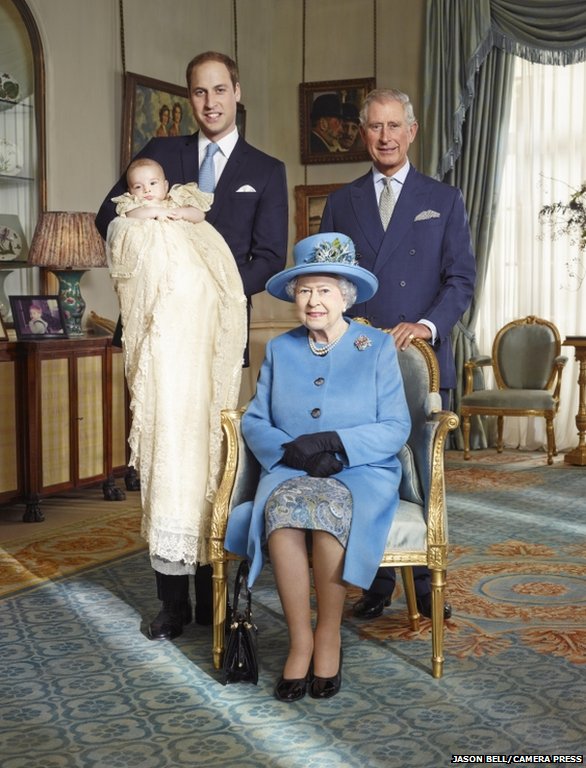 It has been over 120 years since there were four generations. In 1894 Queen Victoria was shown with her great-grandson, Edward VIII along with great-grandson grandfather, George V, and Edward VII.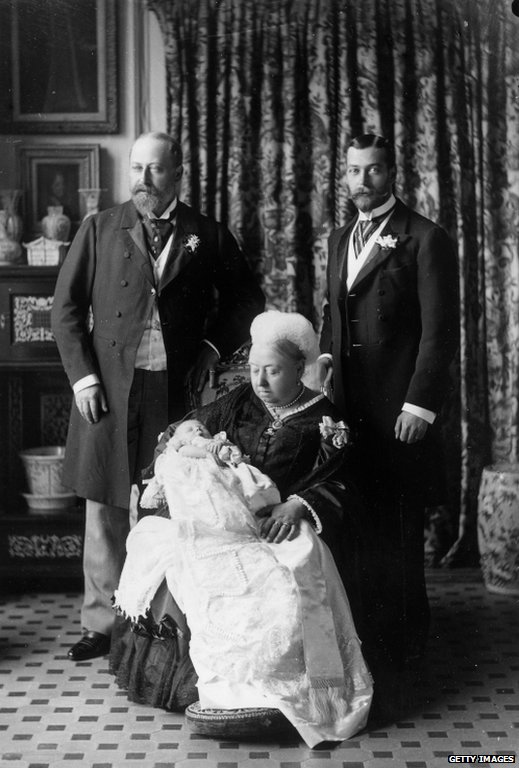 The Duchesses parents, Carol and Mike Middleton, also attended.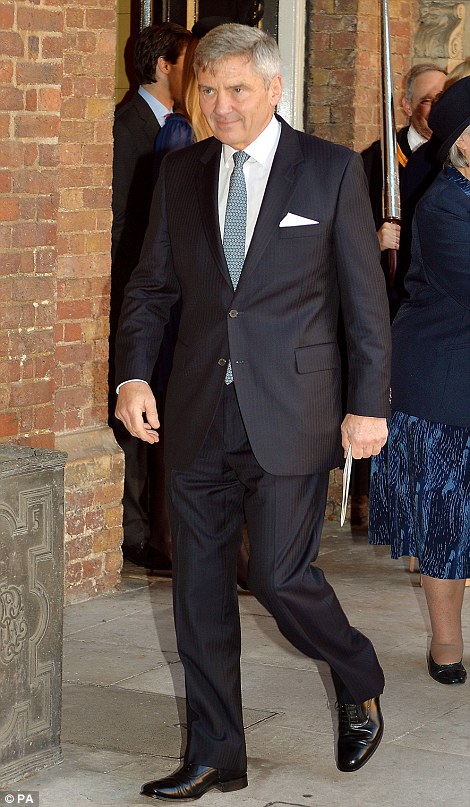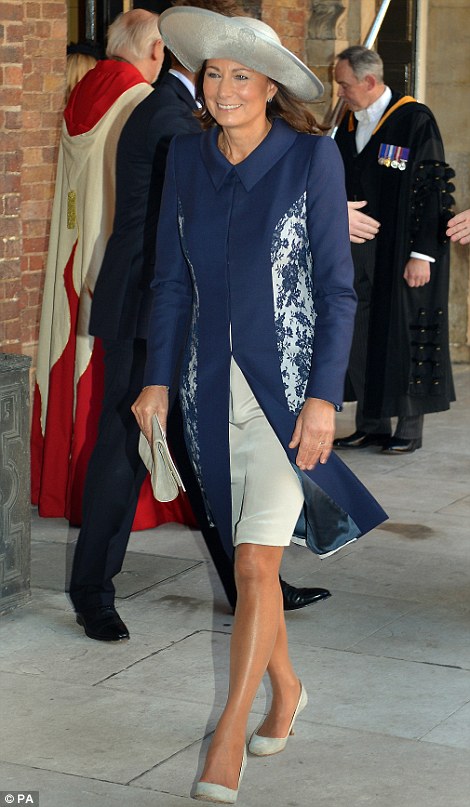 As did her brother, James, and sister, Pippa, who wore a trapeze' coat and 'Paris' dress by British designer, Suzannah.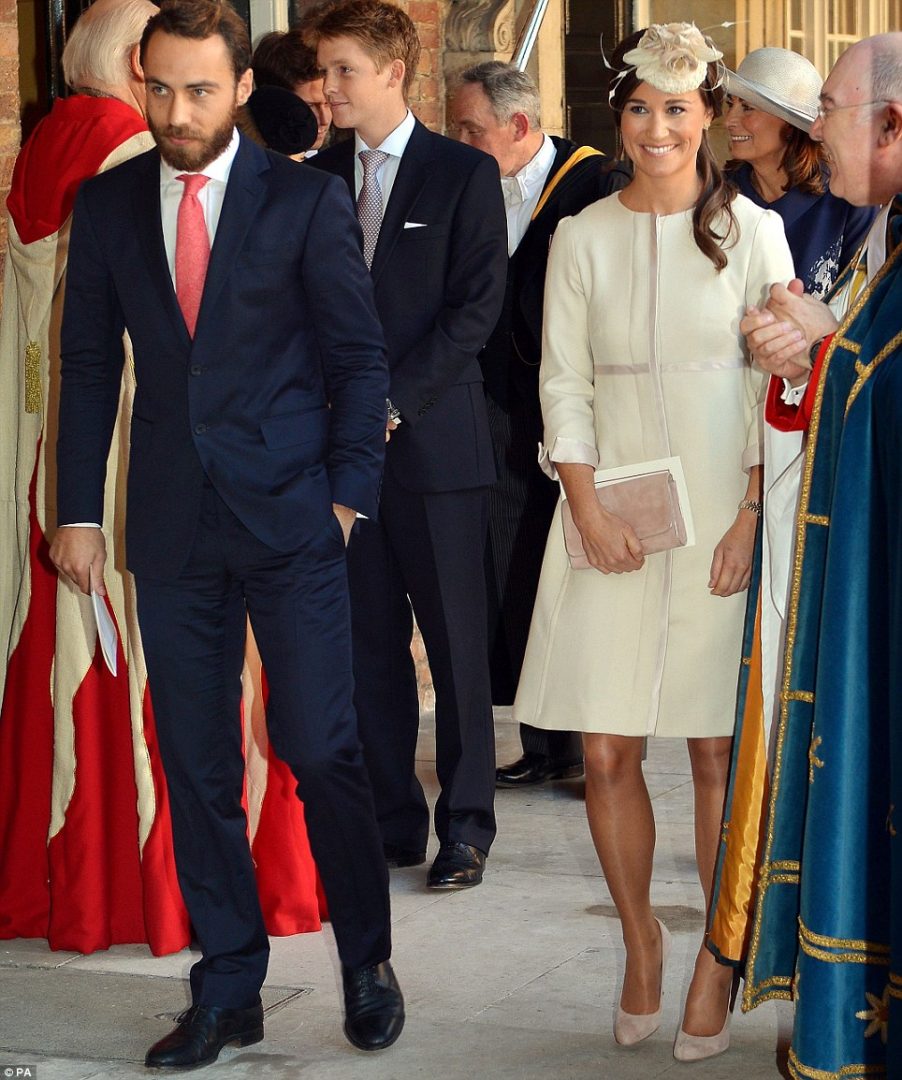 Godparents
Breaking with tradition, the only royal godparent to be selected was Prince Williams's cousin, Zara Phillips Tindall, daughter of Princess Anne.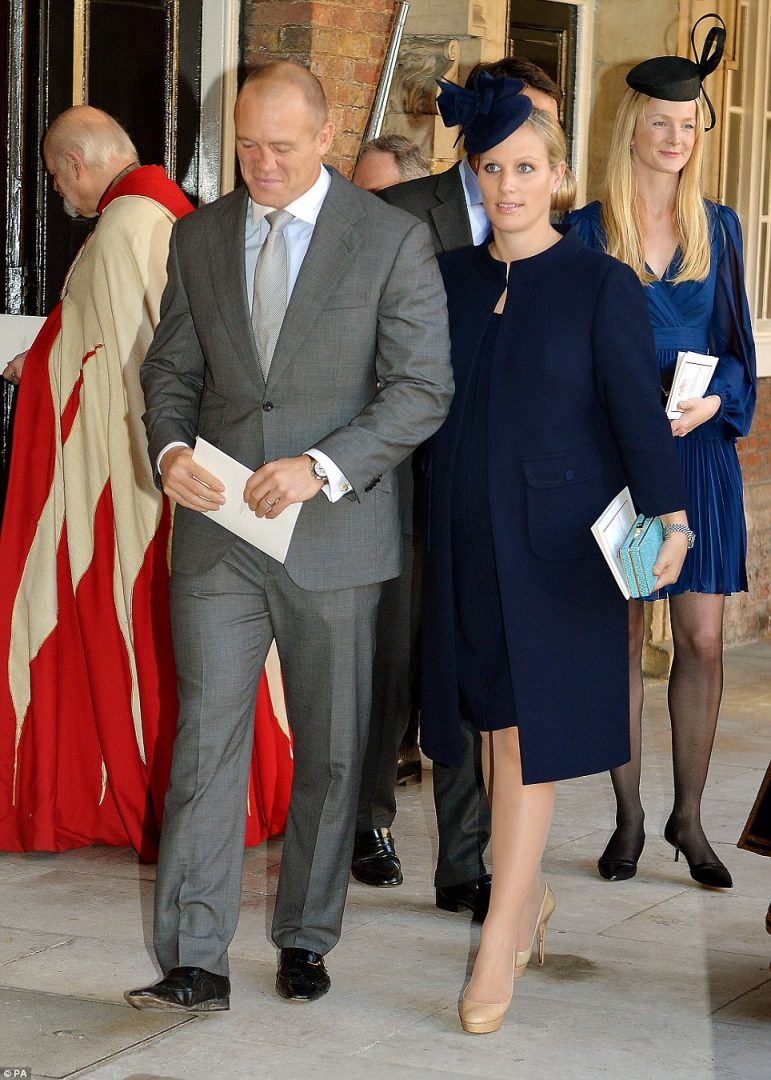 Other godparents selected were The Honourable Mrs. Michael Samuel. Julia Samuel was a close friend of the late Diana, Princess of Wales. Also shown in the image below is Hugh, Earl Grosvenor, he is the son and heir of the Duke of Westminster. At 21, he will be Prince George's youngest Godparent.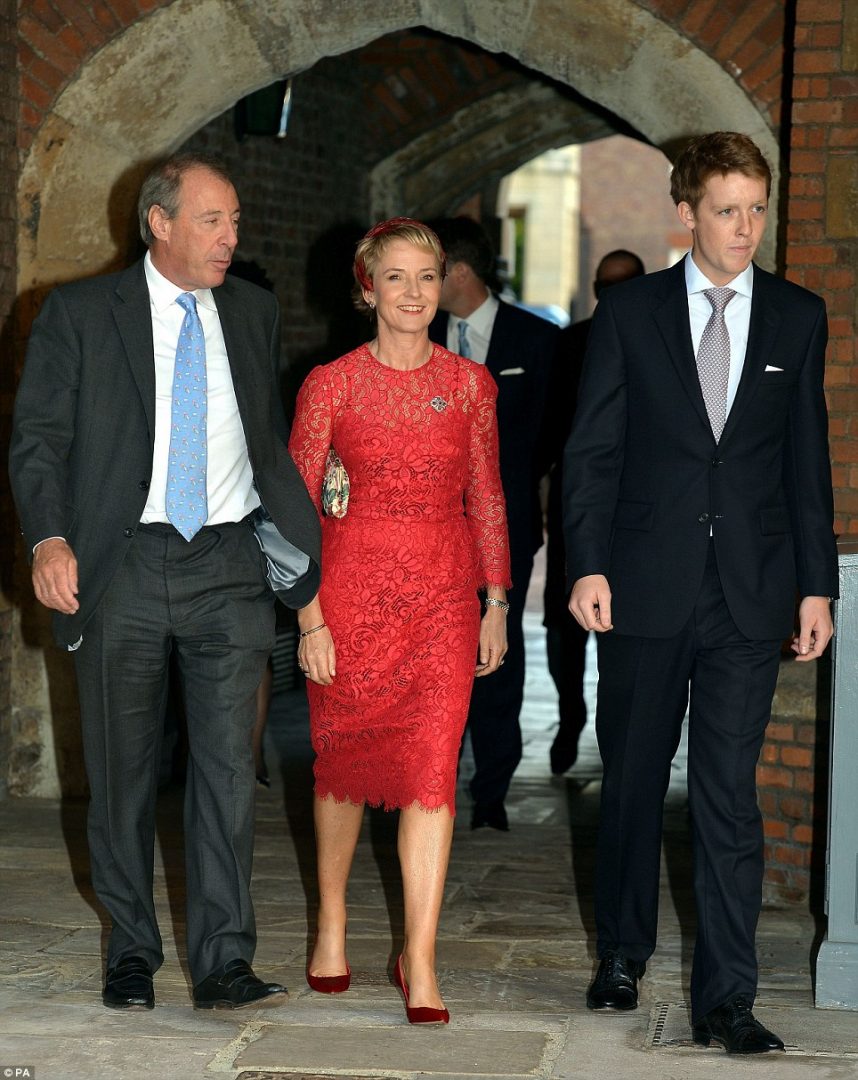 Emilia Jardine-Paterson is a very close friend and attended the private school Marlborough College with the Duchess. She
has known Prince William since she was 19.
She is also the interior designer rumored to be helping the Cambridge's renovate their apartment at Kensington Palace, which includes decorating Prince George's nursery.

William van Cutsem is a childhood friend of Prince William and the only Catholic Godparent.

Oliver Baker is a close friend of both the Duke and Duchess. They met at St Andrew's University.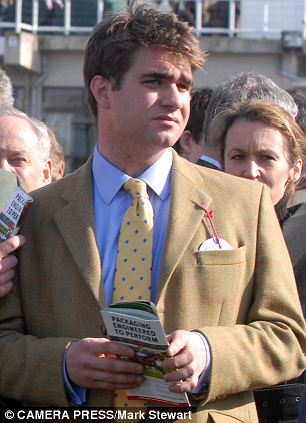 Jamie Lowther-Pinkerton is a former SAS Major and has been a private secretary to Princes William and Harry since 2005.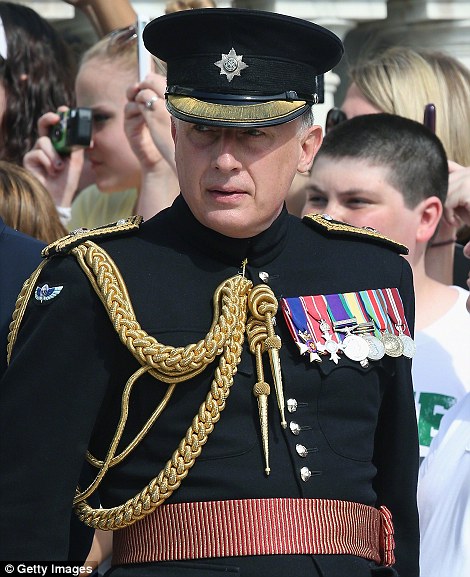 The beaming Duchess wore a cream-colored Alexander McQueen dress and matching Jane Taylor hat. Her earrings were Kiki McDonough citrine drops.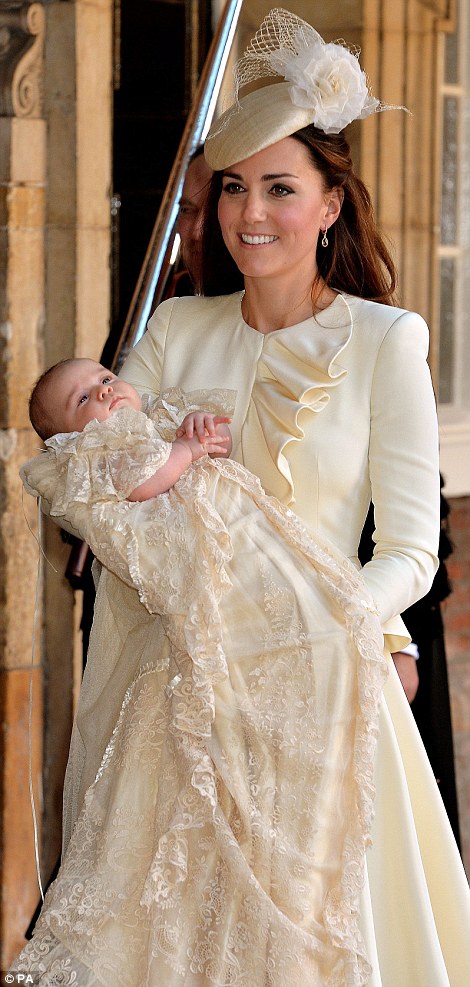 Prince William was beaming in a customary dark suit and tie.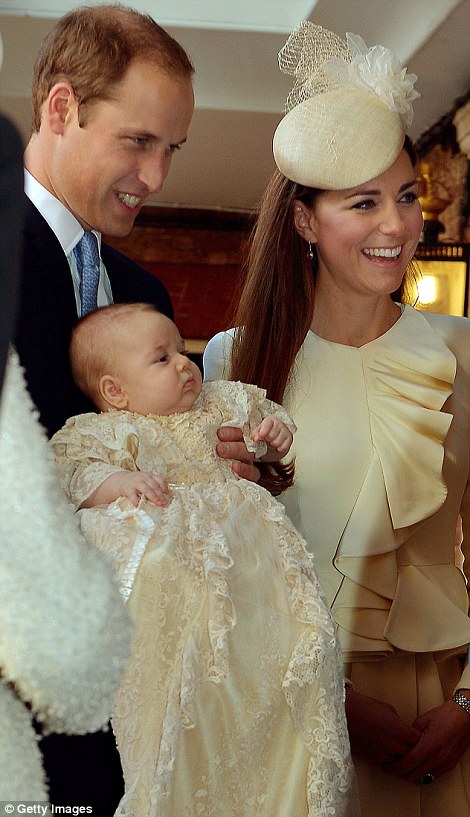 The christening was followed by a tea at Clarence House hosted by Prince Charles and Camilla. Guests were served slices from the top tier of the Duke and Duchess of Cambridge's 2011 wedding cake.
A truly festive occasion!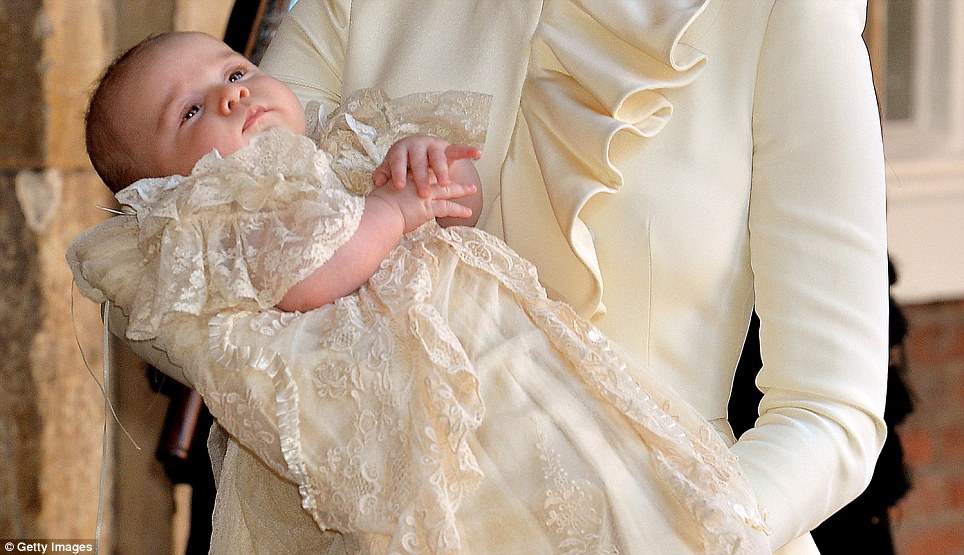 All of the official family photographs were taken by Jason Bell.
Prince George with his mother's family, The Middleton's.
I can't help but take in the furnishings of the room. The sofa upon which the Duke and Duchess sat was created by Thomas Chippendale in approximately 1773.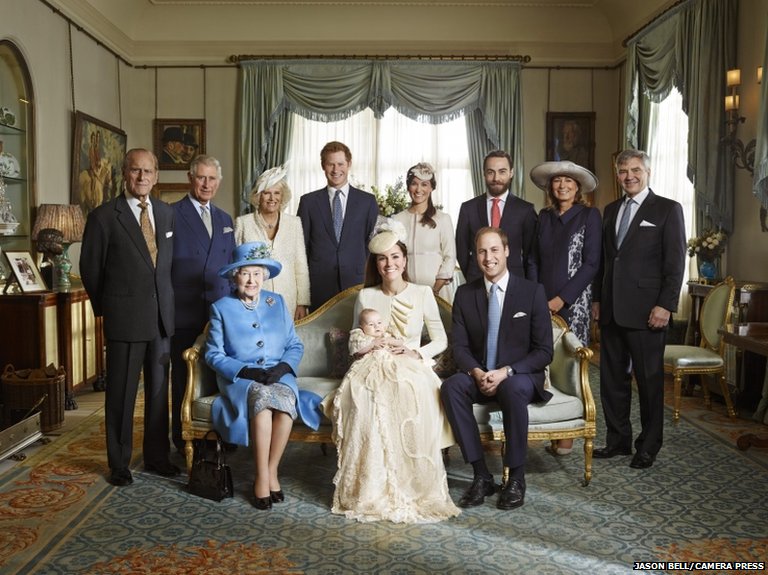 A grand day by George!
The Duchess of Decor