Nevermore Halloween Tablescape
Once upon a midnight dreary, while I pondered, weak and weary,
Over many a quaint and curious volume of forgotten lore,
While I nodded, nearly napping, suddenly there came a tapping,
As of someone gently rapping, rapping at my chamber door.
" 'Tis some visitor," I muttered, "tapping at my chamber door;
Only this, and nothing more."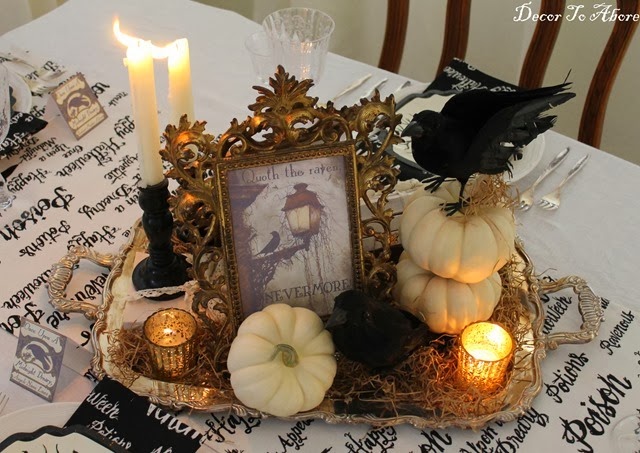 I have enjoyed the writings of Edgar Allan Poe since my junior year of high school when my English teacher spent an entire semester analyzing his life and works. His most famous work undeniably is "The Raven" for which he was paid $9.
I paid even less than that for the two sets of Target dishtowels that inspired this literary tablescape.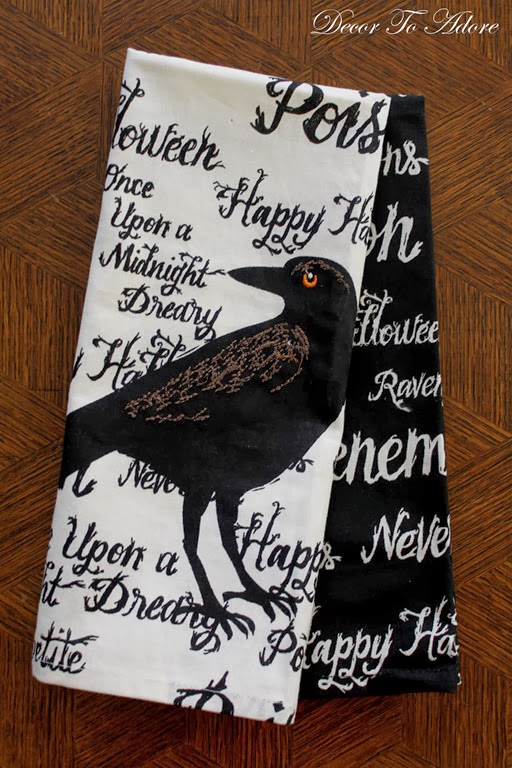 The two white towels were sewed end to end to create a runner. The two black towels became four napkins.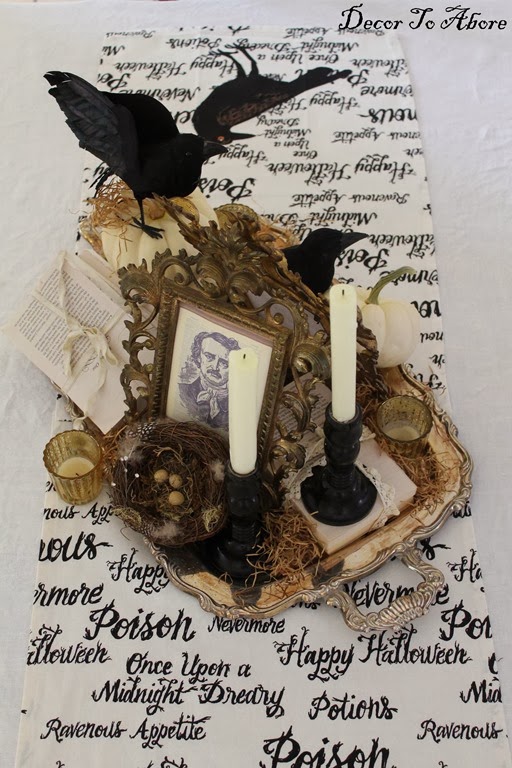 The raven's were found at Michael's on clearance, .85 cents for both. Now that's something to "Caw caw" about!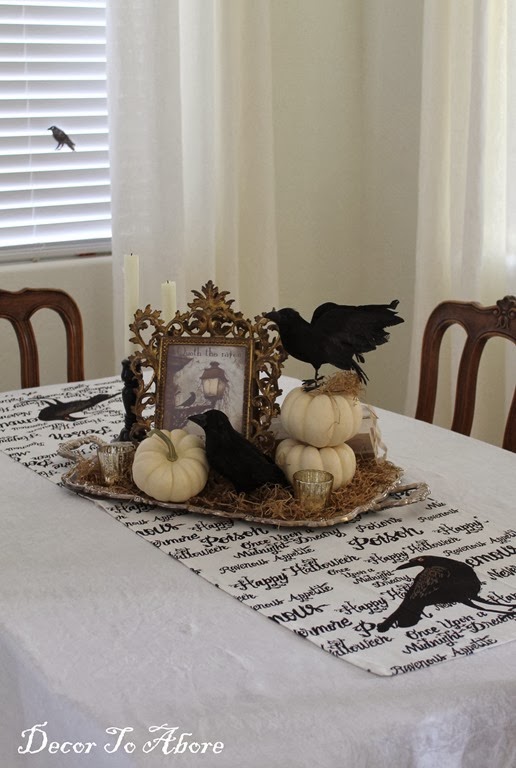 The pumpkins are indeed real and the rest of the items were gathered from around the house.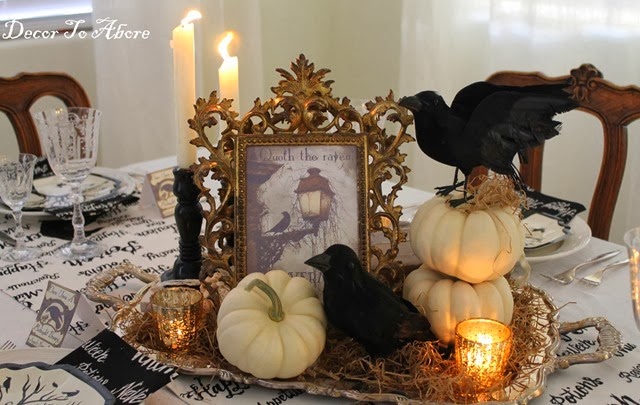 Various images were collected via Pinterest.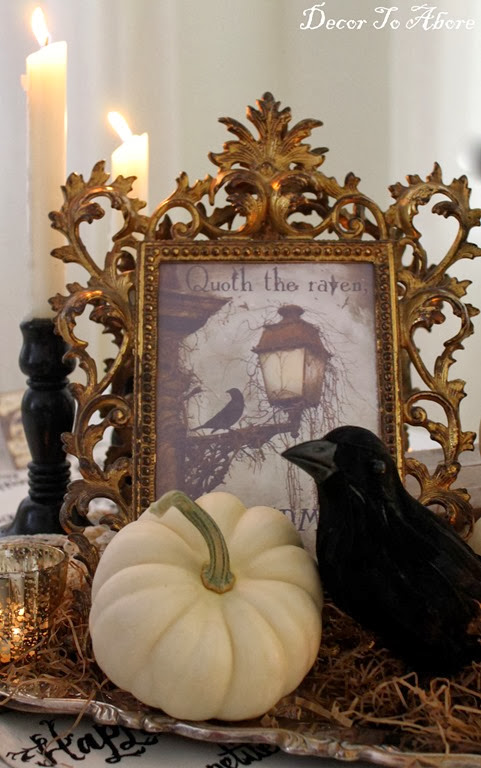 No need to polish the tarnish from the silver and simple paper dessert plates from Target work well too.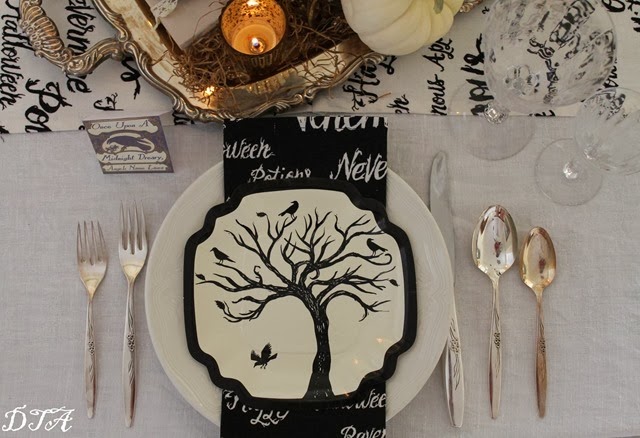 Placecards
A tongue in cheek place card.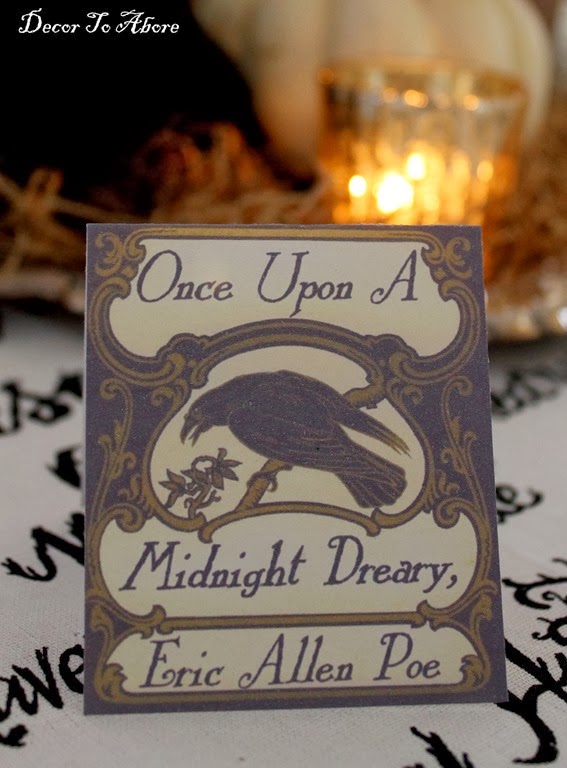 The original image was found via the Graphics Fairy and then altered in Picasa.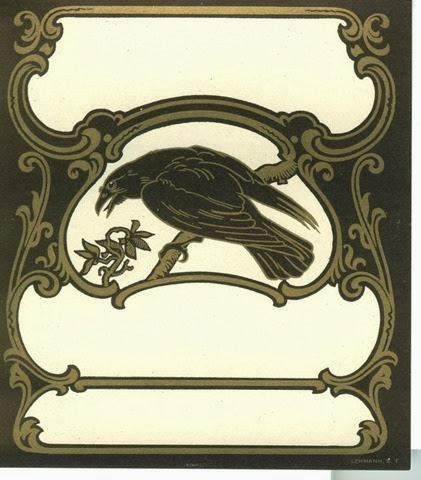 The Birds
Standing in the room you might feel a bit like Tippi Hedren. The Birds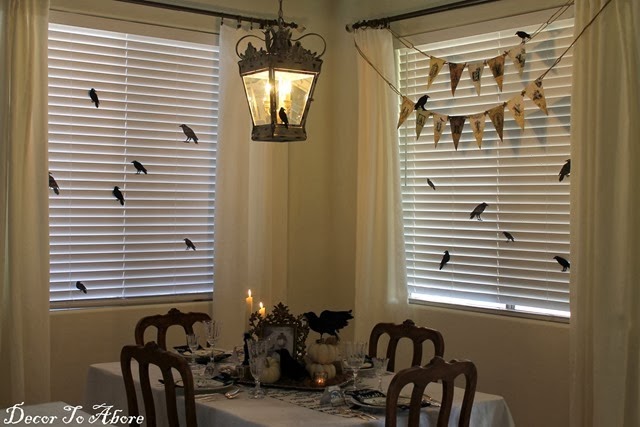 The banner says ""Happy Haunting"
Some of you may remember it from Halloween two years ago.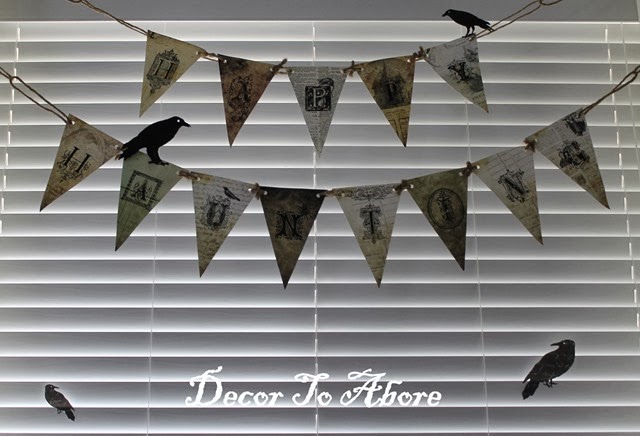 Even the lantern could not escape a feathered foe.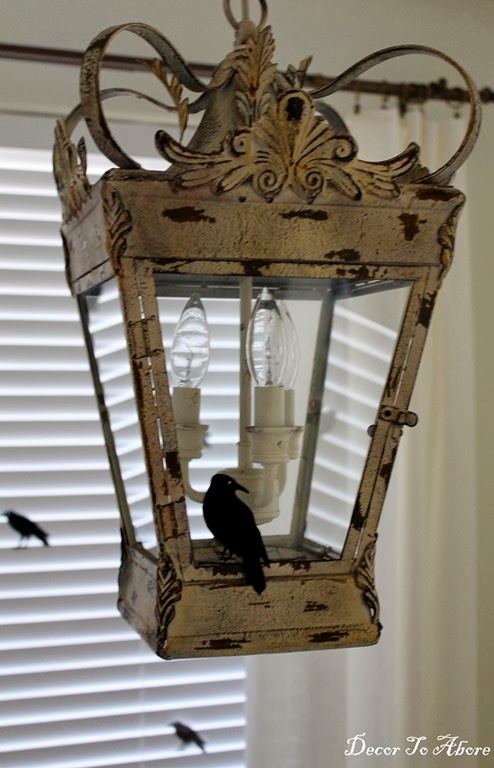 I hope you have enjoyed my ode to Edgar.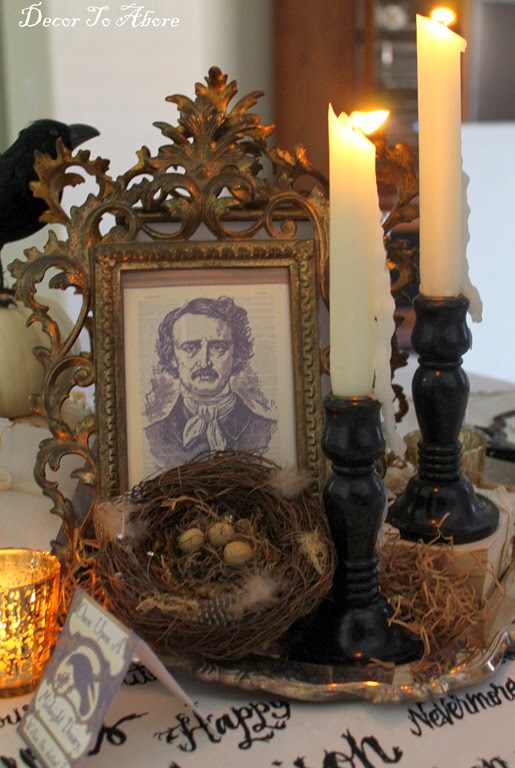 For More Inspiration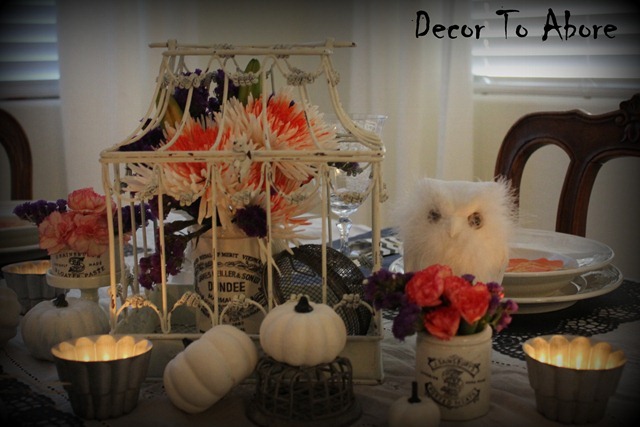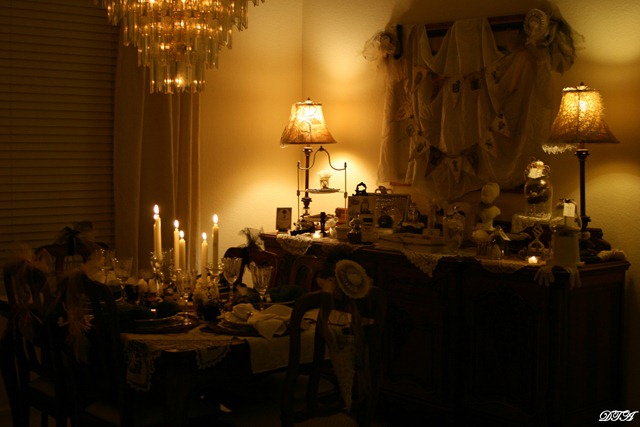 Plus an old favorite, click on the image to travel to Spitalfields, England.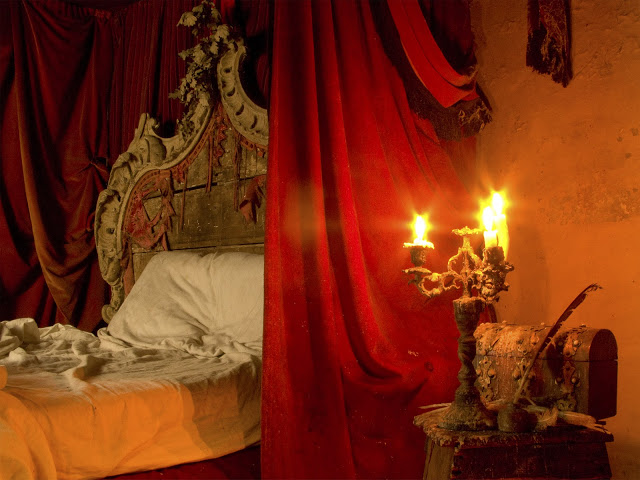 May you have a Spooktacular Happy Halloween!
Laura