Turn baby turn! My love for our "new" oil rubbed bronze door handles has created a disco sized inferno of love in my heart.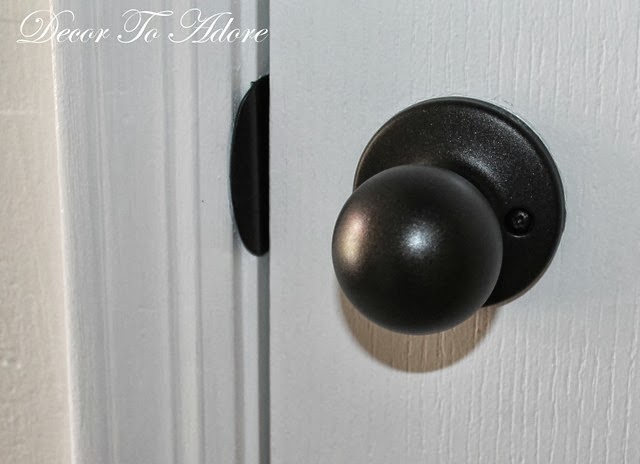 Let me share the dated "before" shot.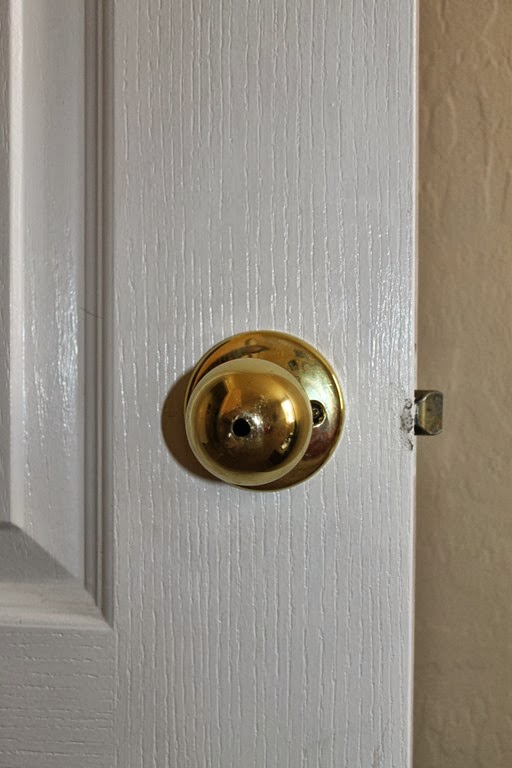 These cheap builders grade brass atrocities could be found on every single door and closet in our home.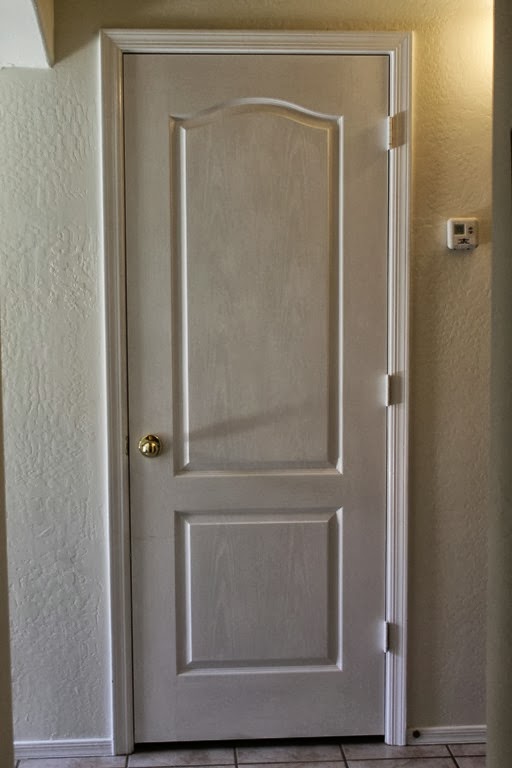 Mr. Décor and I removed the door knobs as we were in the process of repainting all of our interior doors and trim. (More on that next post.) Because each door knob is different I suggest googling "removing doorknobs" and select one of the dozens of articles and posts on the subject that works best for your door knobs.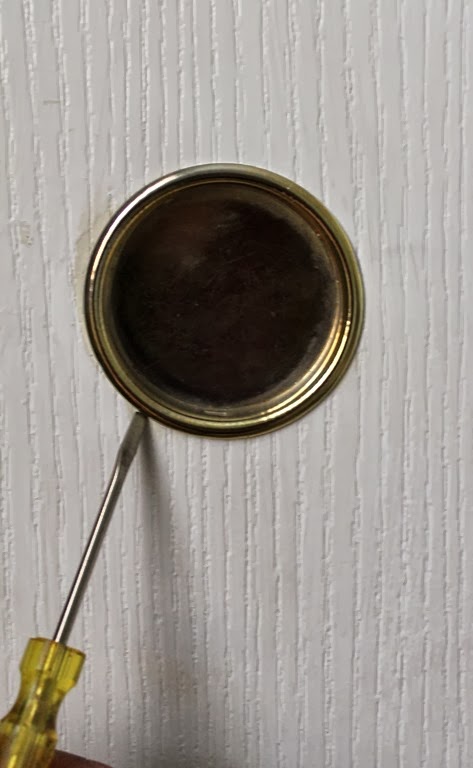 After the knobs and accompanying hardware were all removed I used a sander/deglosser to remove the shiny finish. (Wear your eye goggles!) They were then rinsed off, dried, and lightly sanded with a very fine 400 grit sandpaper. (Don't go less or you will end up with scratches.) Then a final rinsing to make sure there was no dust left.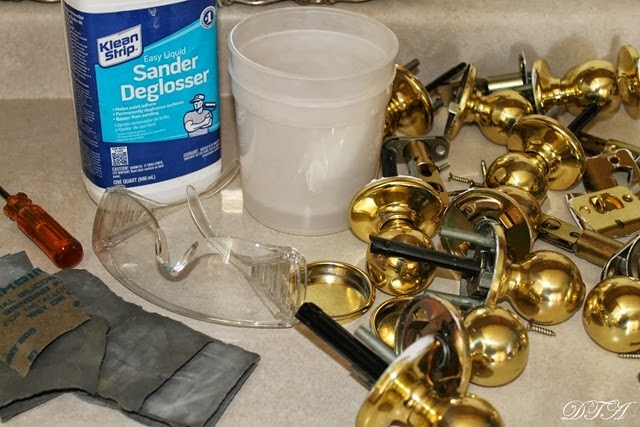 The next morning I got up at 4 am to try to beat the Phoenix heat. I lightly sprayed all the knobs and hardware with Rust-Oleum Universal Metallic paint in oil rubbed bronze. You want very thin and even coats. Slow and steady wins the race with this project. Every half hour I would add another very thin coat for a total of 5-6 coats.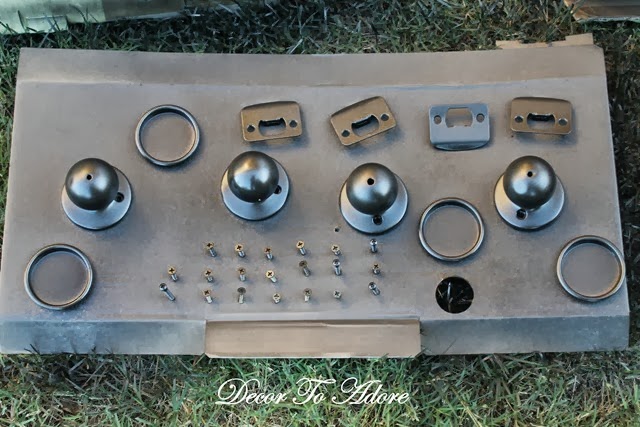 Using old cardboard boxes worked like a charm to prop up the knobs.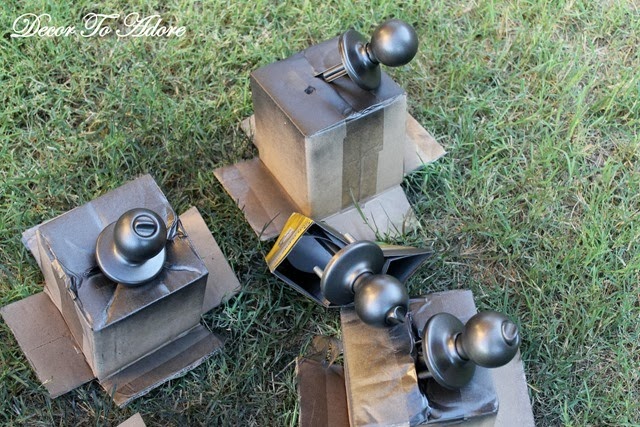 Next came the hard part: Bringing them inside and letting them completely dry. I waited two full days. Then they were reinstalled.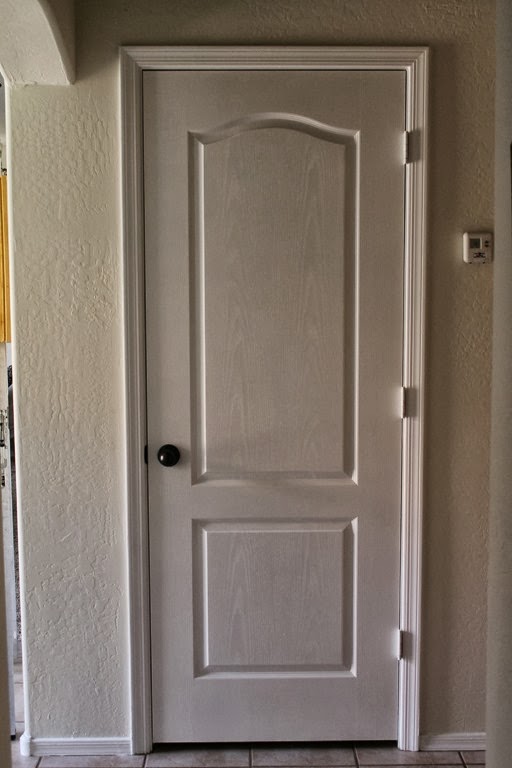 Oh yeah!
It's been a month and I still love looking at all of my "new" door handles.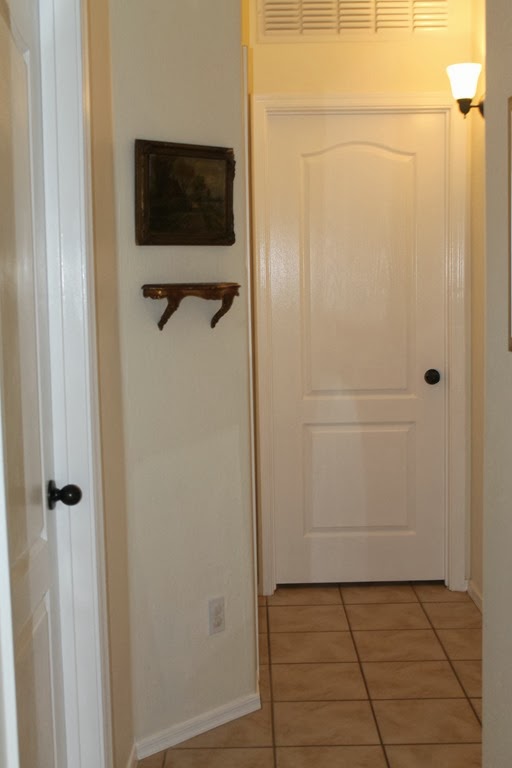 While this project is not difficult, the prep work is a bit time consuming.
But such an improvement don't you think?
Laura