Welcome to our 2013 Fall front porch. In this post, I will share how Autumn Arrived At My Front Door For Under $10.00.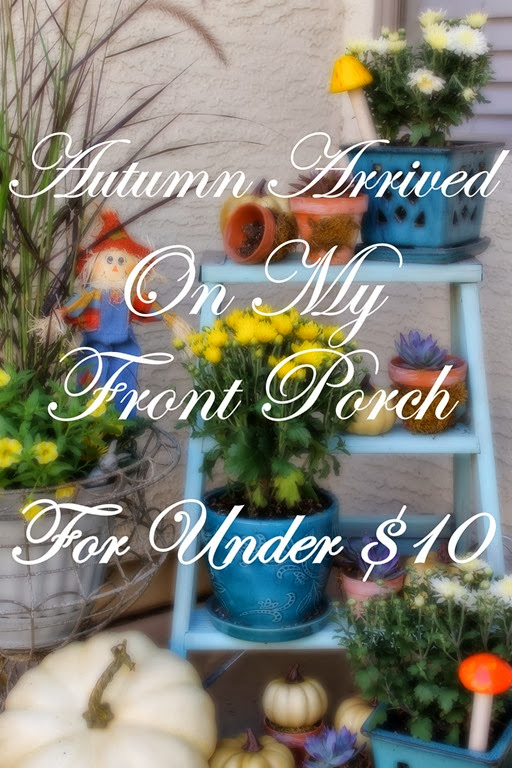 The colors selected are a bit unconventional for autumn with shades of turquoise, teal, and pops of yellow. 
 You may remember the front porch I created last Fall that was also under $10.00. So a challenge was definitely on.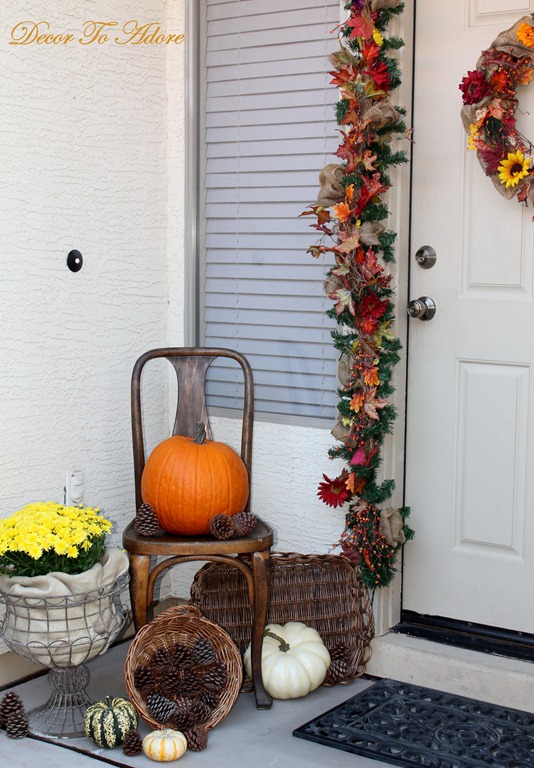 This year's vignette began when I spied this little ladder at Goodwill. At first, I thought it was a tool for the employees. Then I spied a $1.00 price tag and couldn't believe that the men milling around had not snapped it up.
Do they even make wooden step stools anymore?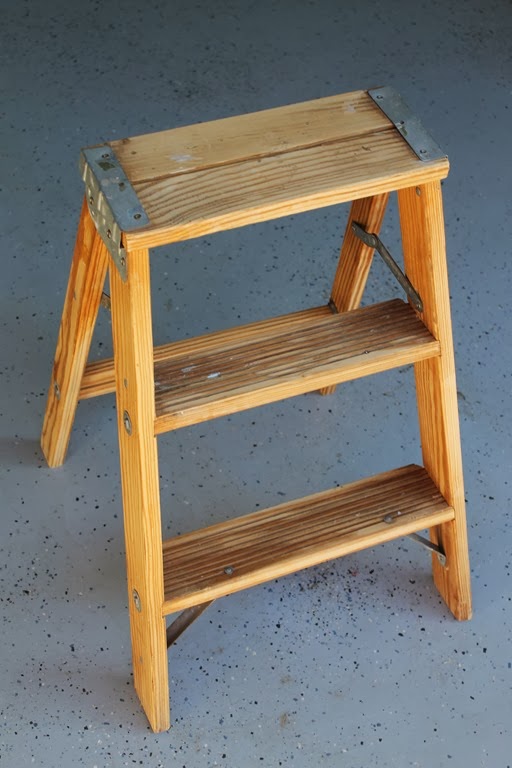 The mini ladder needed a bit of sanding (Thank you darling Mr. Décor!). I rummaged through to see what type of craft paint I had. No surprise ~ just a few drips in each bottle. But when I combined them together and added a bit of distilled water it gave me just enough of the color wash I was seeking.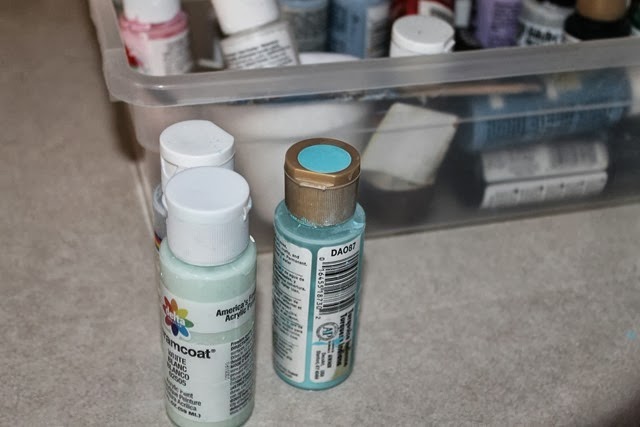 I added a layer of the color wash with a paintbrush and then quickly rubbed off most of the paint with an old clean t-shirt. This was repeated until the depth of color I was seeking was reached. It took about an hour to paint in a 100-degree garage. I love Phoenix in the fall. 🙂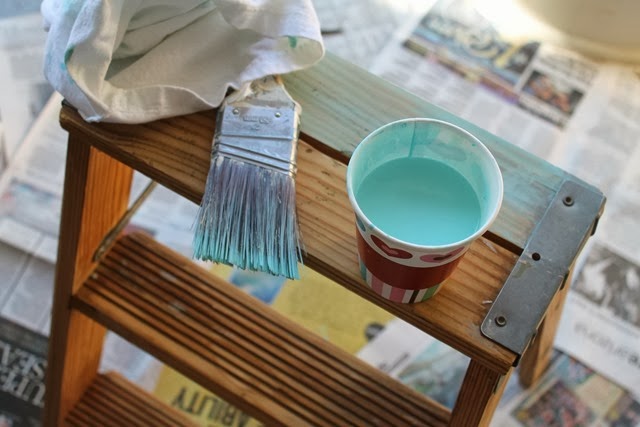 Autumn Arrived At My Front Door For Under $10.00
The ladder turned out exactly how I had envisioned it.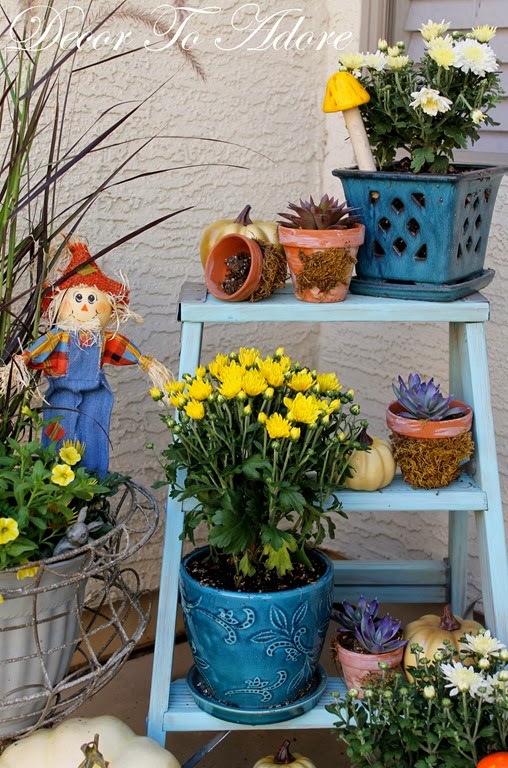 My friend Tracy had brought me the teal colored ceramic pots this past August as a birthday gift. She had found them at a garage sale. Don't you love that? The faux pumpkins were purchased on major clearance last November.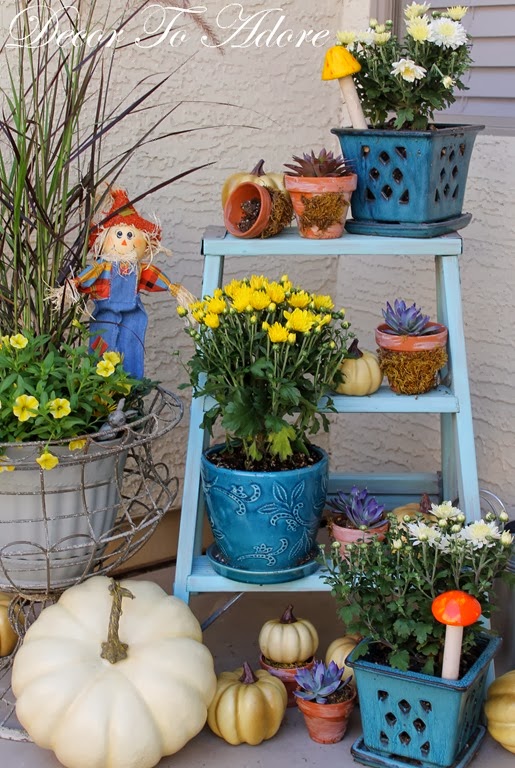 Seeking an abundant look, I filled in the bare spots with tiny clay pots I had left over from a Spring wreath project.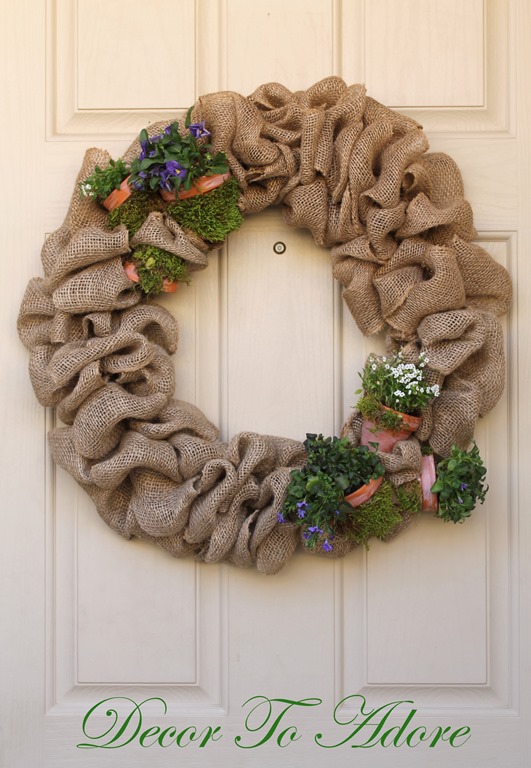 The faux succulents were also left over from a previous project.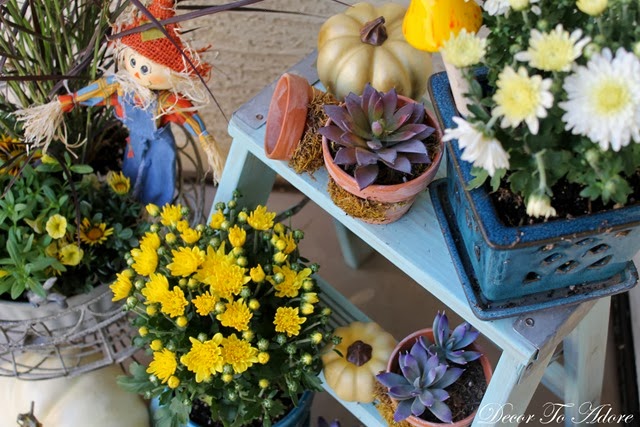 The wee scarecrow was a Goodwill find for .49 cents.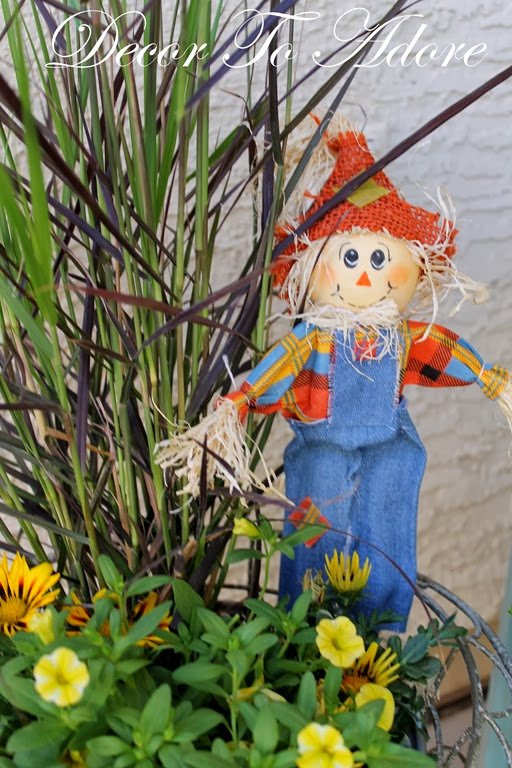 I filled the pots with flowers from Wal-Mart. They were .99 cents each.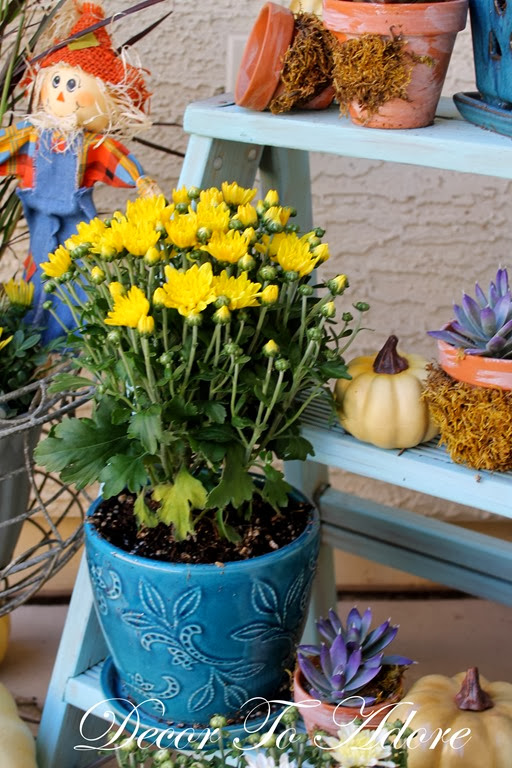 For the front door itself, I created a coffee filter wreath. These big-time investments have been seen all over blog land.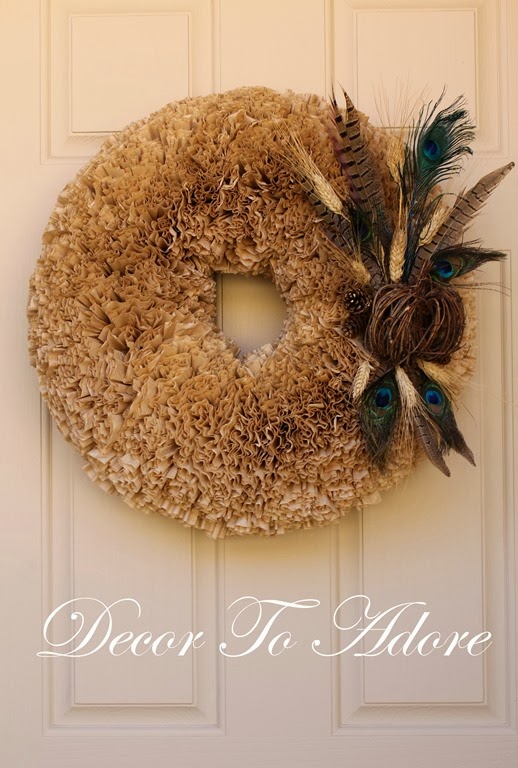 For a twist, I added a grapevine pumpkin, a few feathers, and stalks of wheat.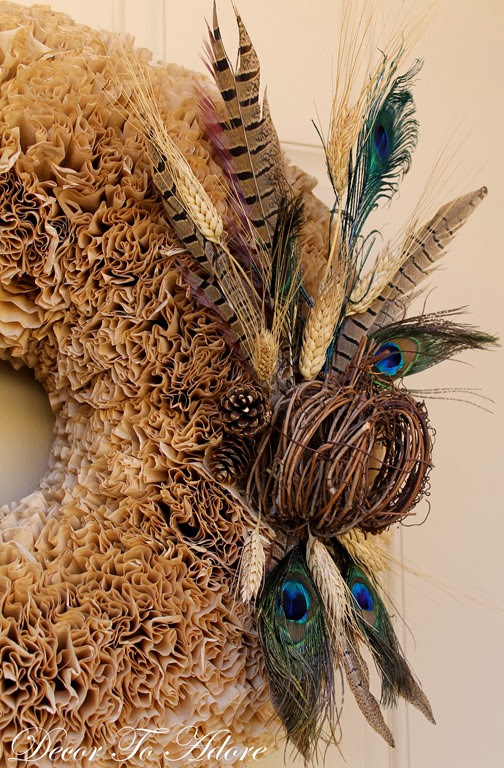 Sensing a trend? They were leftover from a Fall tablescape that I did last year.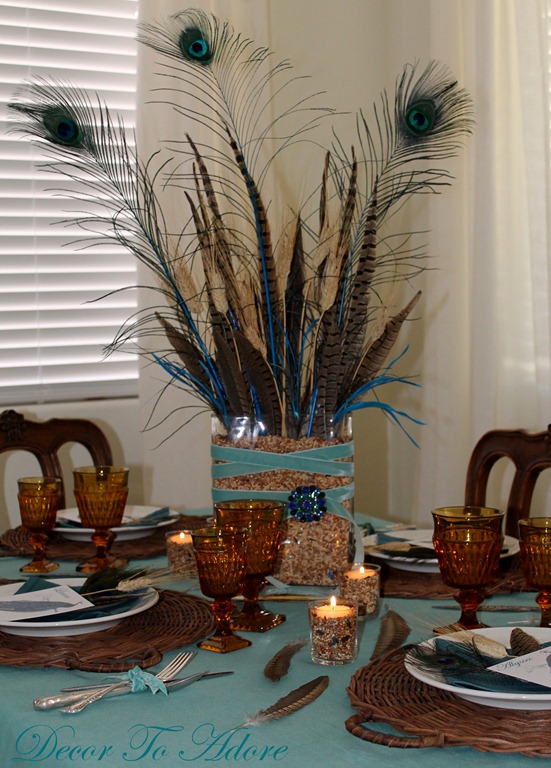 My family calls it "the Hakuna Matata" wreath as it reminds them of an African headdress. I can see it. 🙂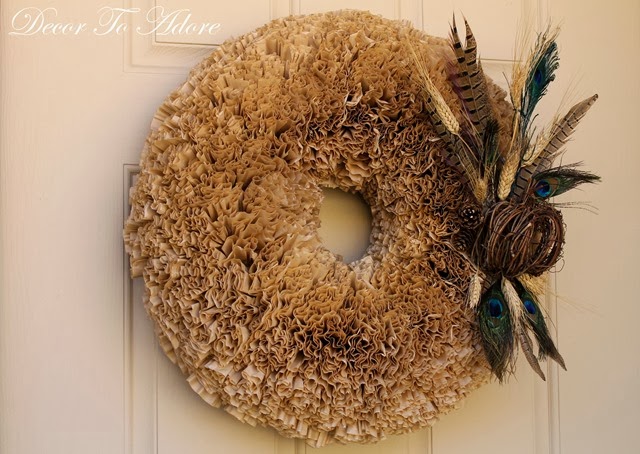 It's a small entry space that I hope provides a big welcome.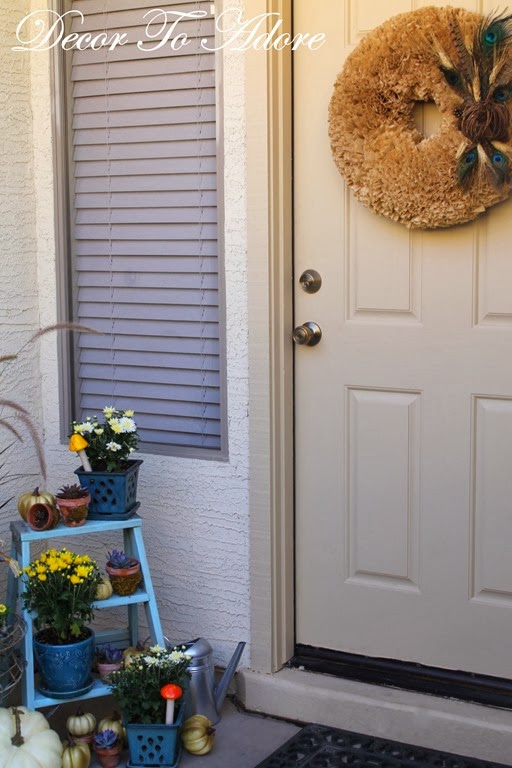 Have you decorated your front porch for Fall?
Laura