Sweet Guy recently turned 12. This was also around the same time that I was approaching school finals (accelerated courses), prepping the Fashionista's condo for sale, finishing up a design job, as well as working on a few upcoming projects for this ole blog.
It was time to hit the easy button.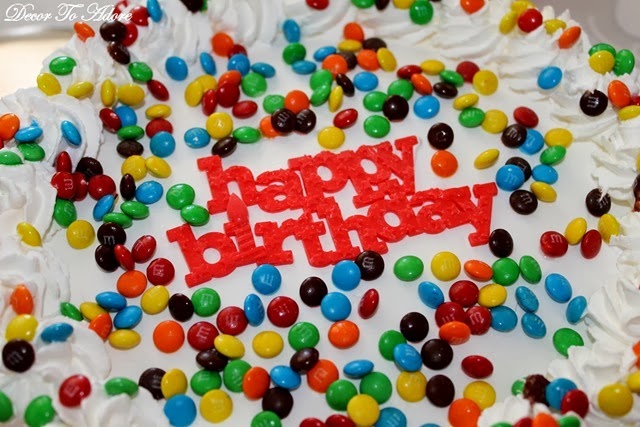 Three years ago Sweet Guy had spied some neighbors who celebrated their birthday by bringing in a video game truck. For the past few years he has asked if he could also have one. Up until this point the answer was "No." This year I said "Yes, but you have to create a budget and raise half of the money as part of your finance project for the Personal Management Merit Badge" (Boy Scouts). He agreed.
I am happy to report that he successfully collected aluminum cans and also asked our friends for donations of used clothing and household qoods that he sold at a garage sale .
So this trailer recently showed up at our house on a beautiful Saturday afternoon.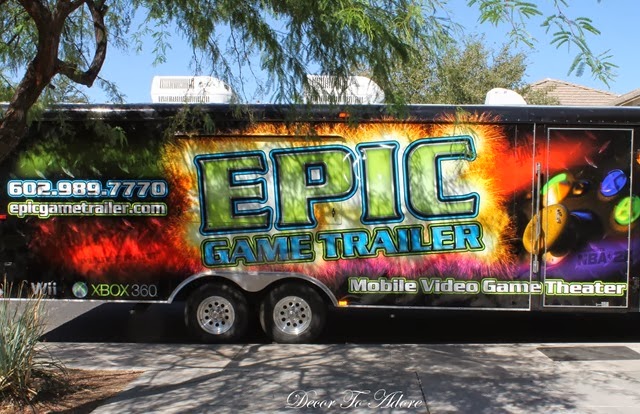 Once we knew that Sweet Guy had met his monetary goal we sent out hand made invitations. The multi colored dot paper was found at Hobby Lobby and reminded me of old time video games. The game controller silhouette and "game on" were created on my Silhouette cameo. The inside of the invitation read:
Sweet Boy has reached Level 12
Wii would love for you to join us
for a gaming good time.
Date and Time
Call # to RSVP and receive the address of the PlayStation.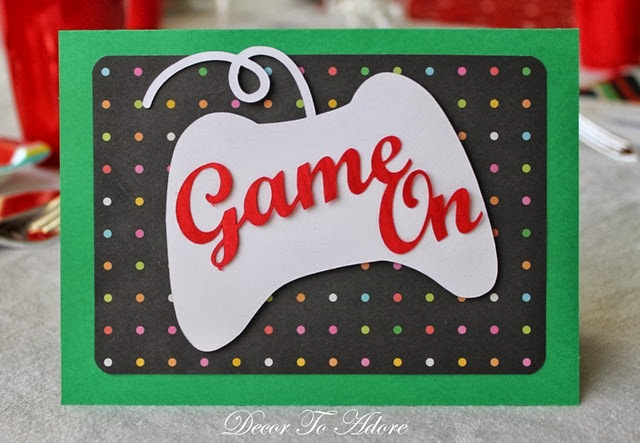 We had a great turnout.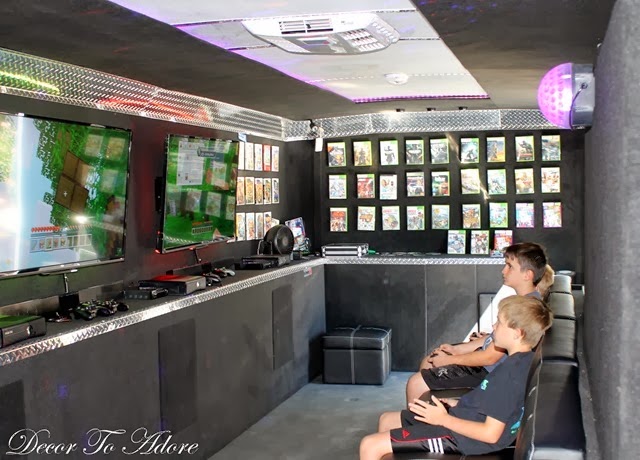 At one point there were eight boys in the trailer. (You can see Mr. Décor supervising. 🙂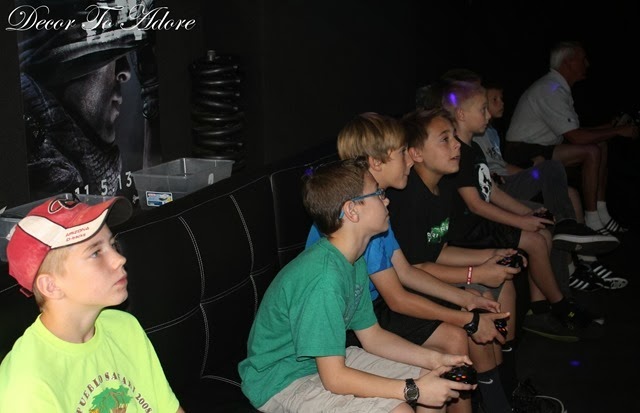 With two more boys playing outside.
Inside I was decorating the table.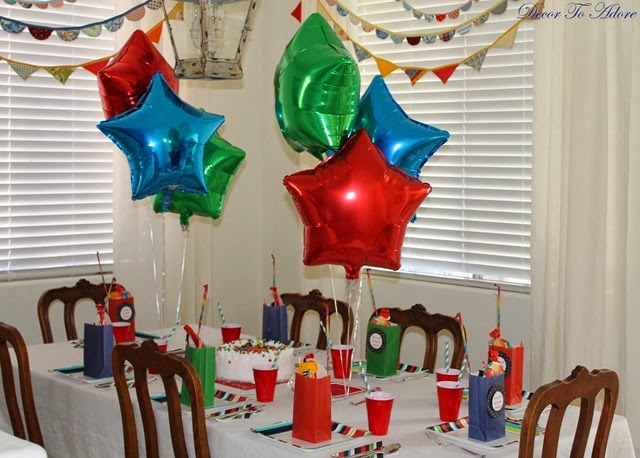 Given our strict budget I opted to hang up the fabric bunting I made a few years ago HERE. The balloons were $1 each at the Dollar Store.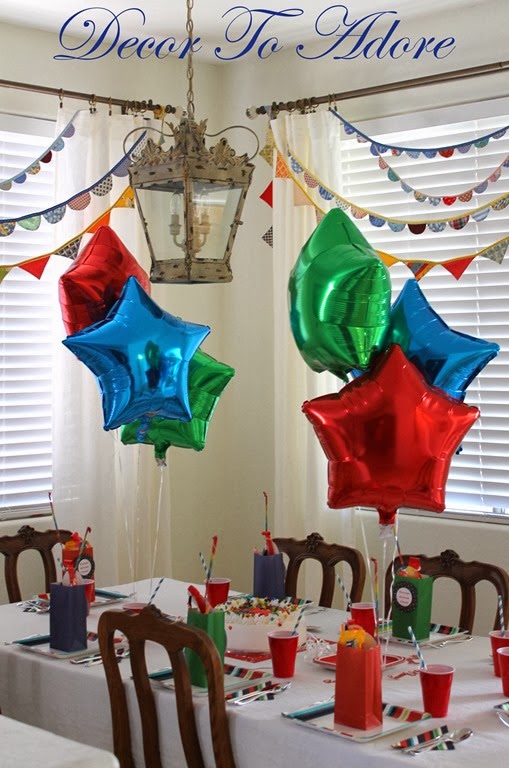 Each place setting had a paper plate, cup, napkin and utensils which were found at Target on clearance.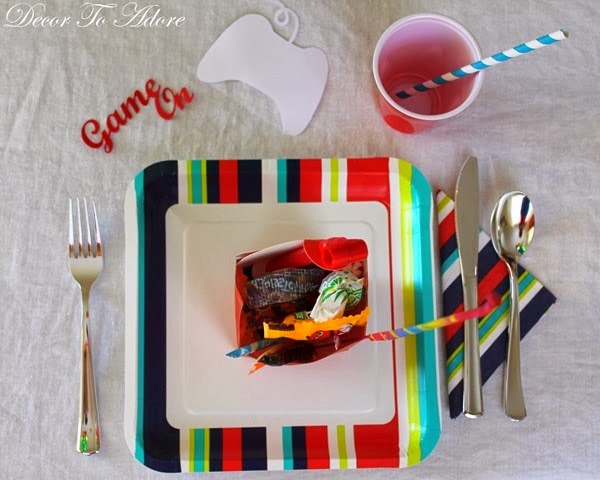 In the center of each plate was a take home goodie bag (Michael's) filled with candy and small tokens (Dollar Store). We printed out "Wii are so glad that you came to the party!" on simple cardstock.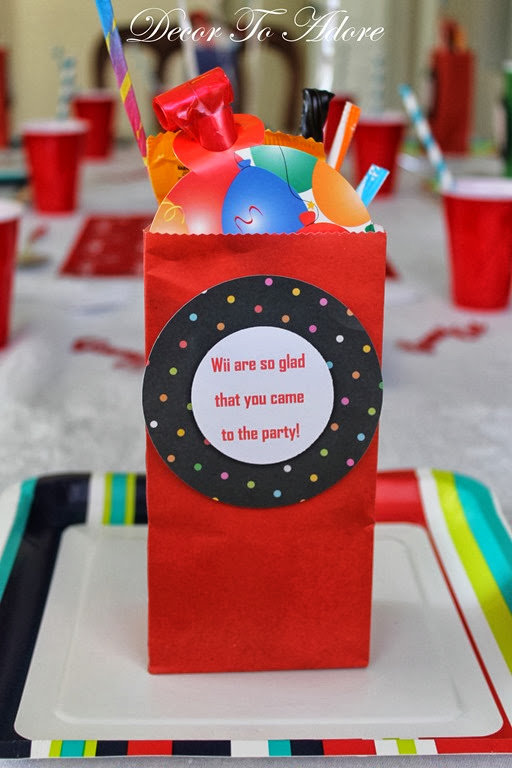 The centerpiece was a really delicious ice cream cake. Underneath was the leftover cardstock I had used to create the words "Game On".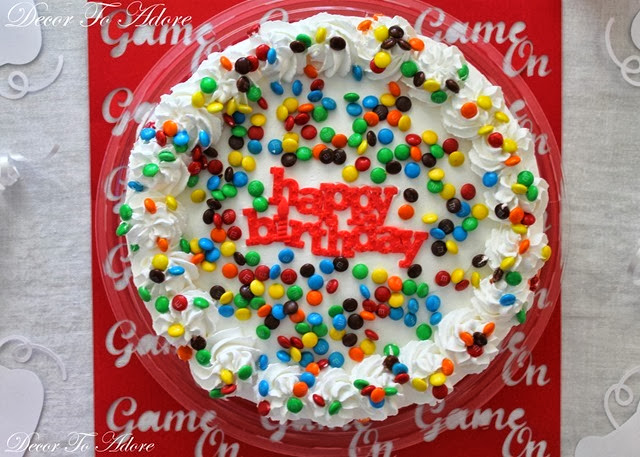 There is nothing more chaotic and fun than 10 boys eating pizza.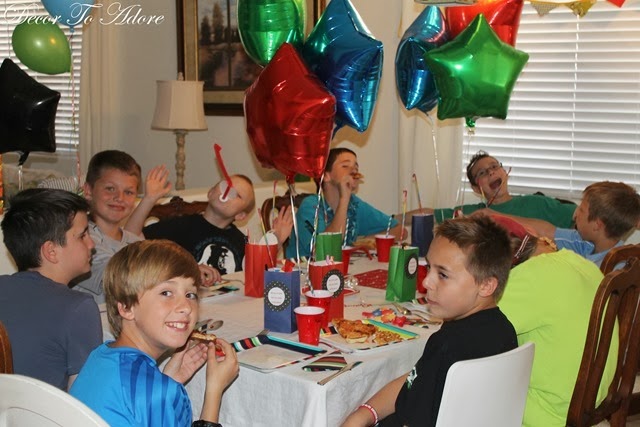 A good time was had by all.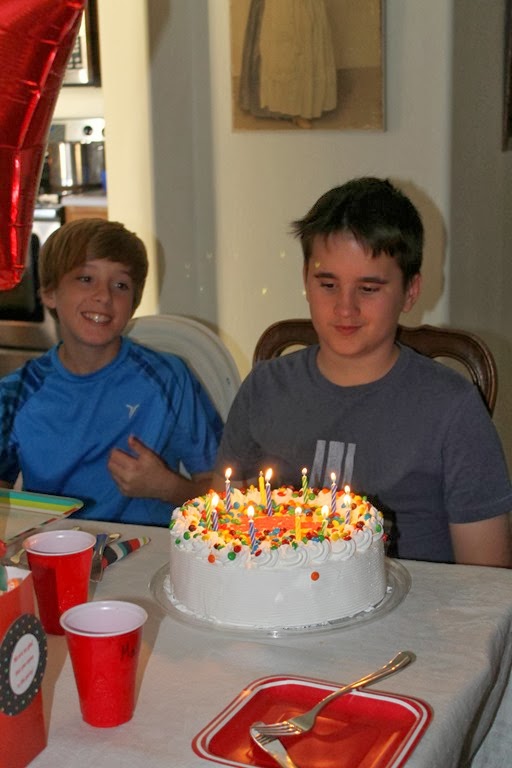 Wii are so glad you came by,
Laura