Our wonderful neighbors host an annual Halloween costume party. The amazing themes change every year.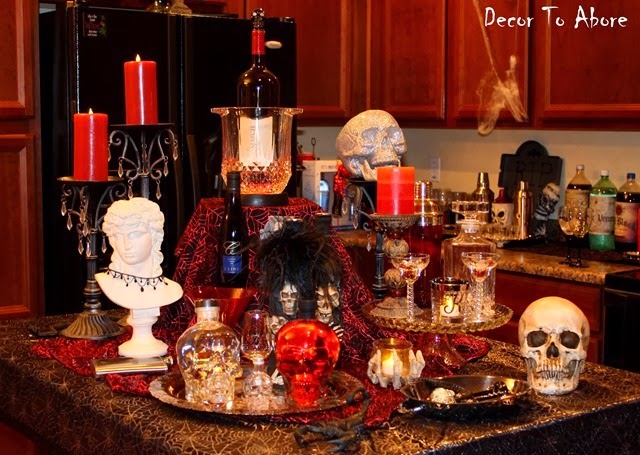 This years theme was Shelley's Frankenstein.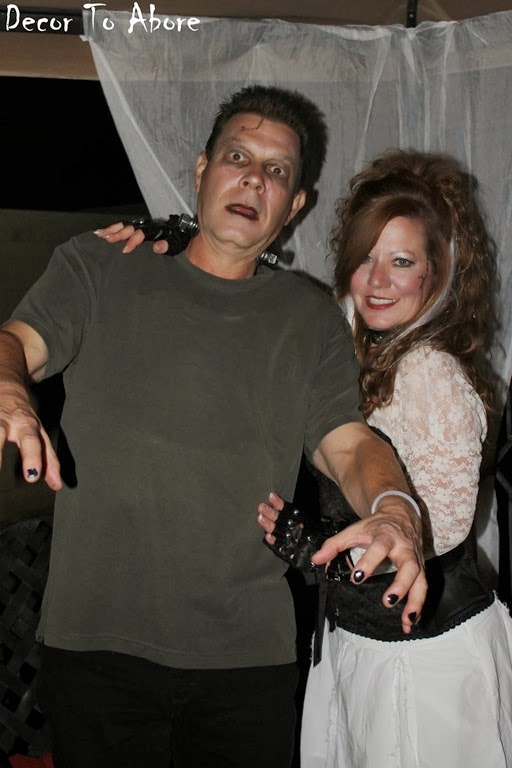 A central island was set up like a lab where you could mix drinks.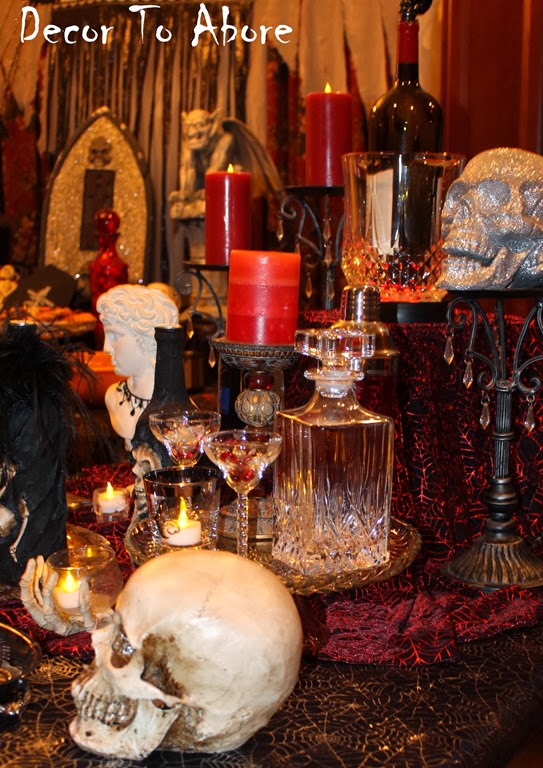 Shaken, not skulled.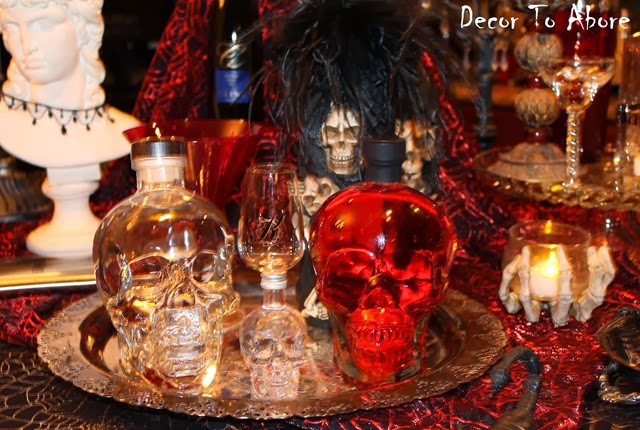 The food buffet was completely enticing. Everyone brought a delicious dish to share.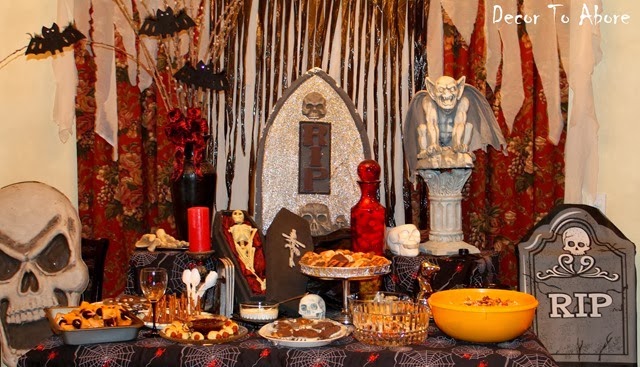 Our contribution was Frankenweenie's. (It was nice knowing Franz. 🙂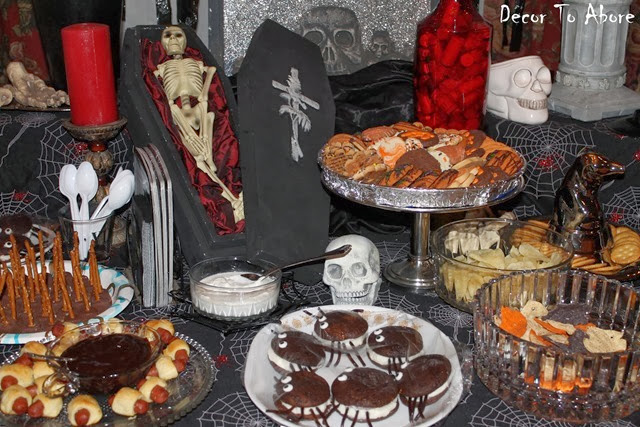 I absolutely loved the simple curtain sheer that was cut out and hung over a mirror which reveals a frightful reflection.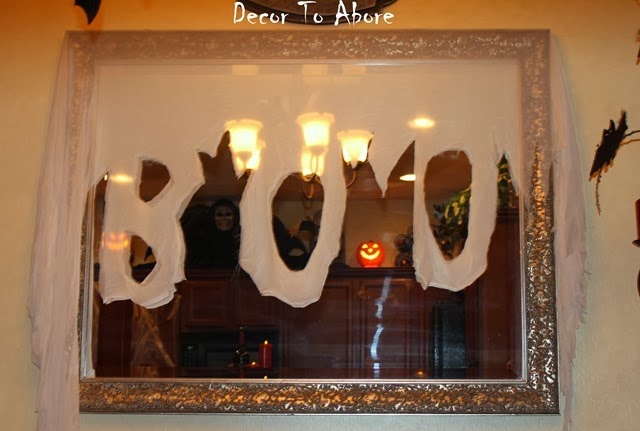 Creatures crawled in every corner.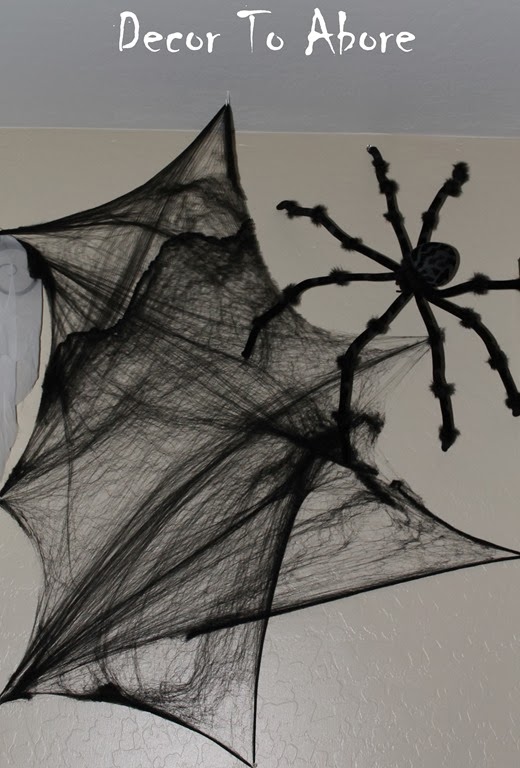 There was plenty of atmospheric lighting…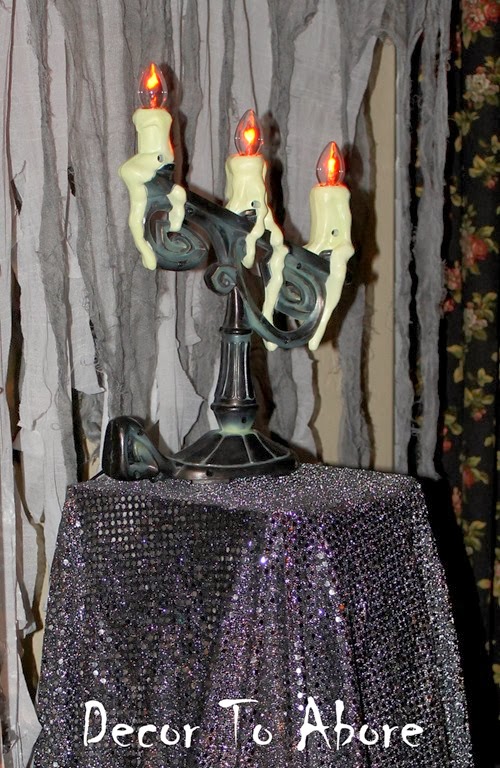 … so I could check my make up.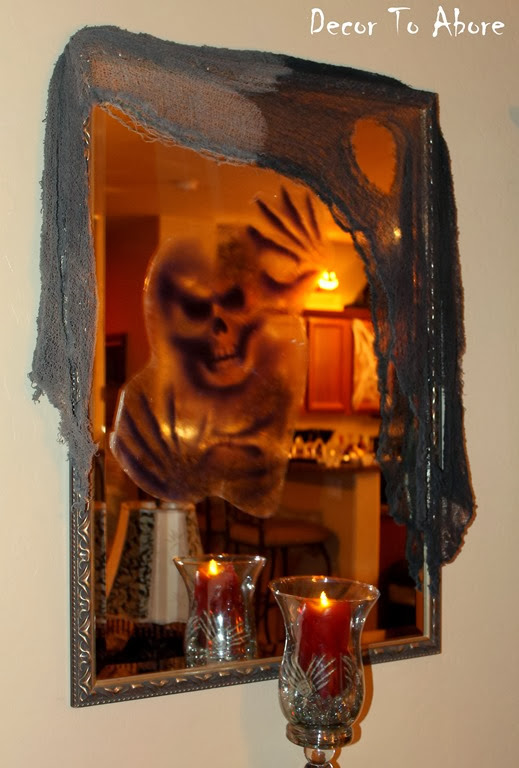 'Cause This is Thriller, Diller Night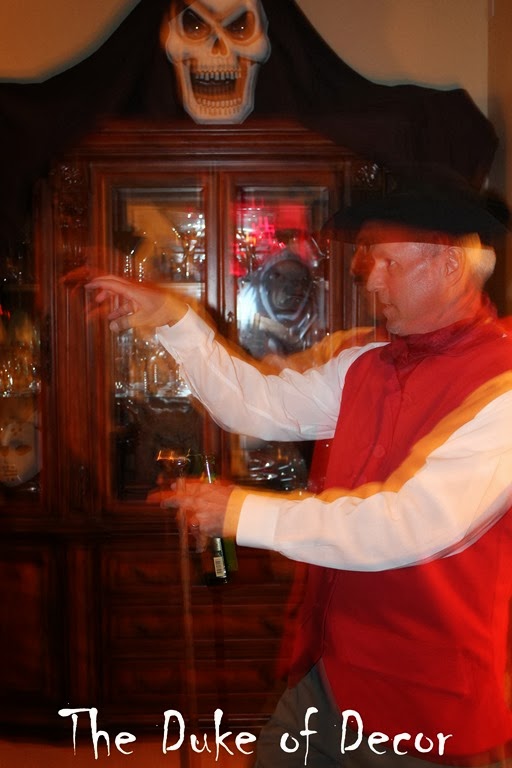 Most of the evening was spent outdoors. The fountain glowed green.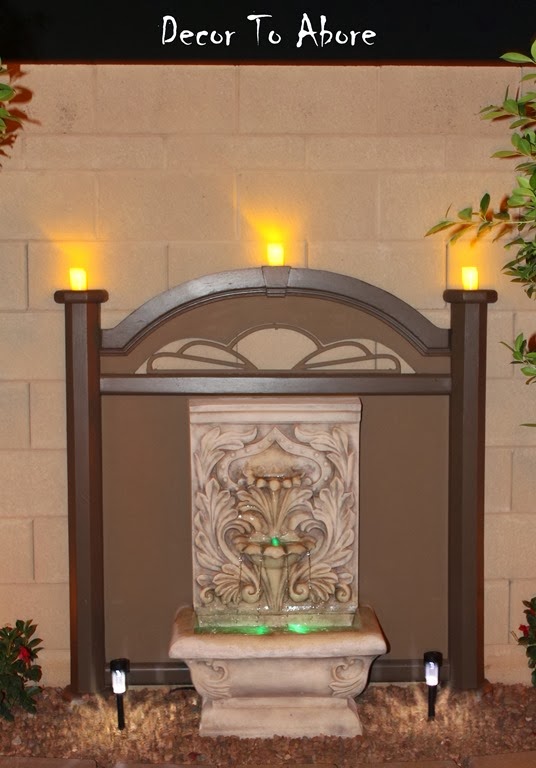 Paths were lit by flaming trees.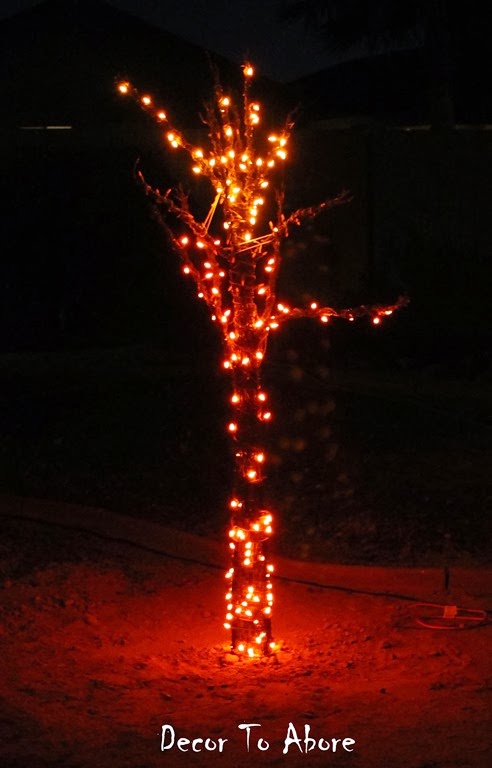 Hanging around at the gazebo.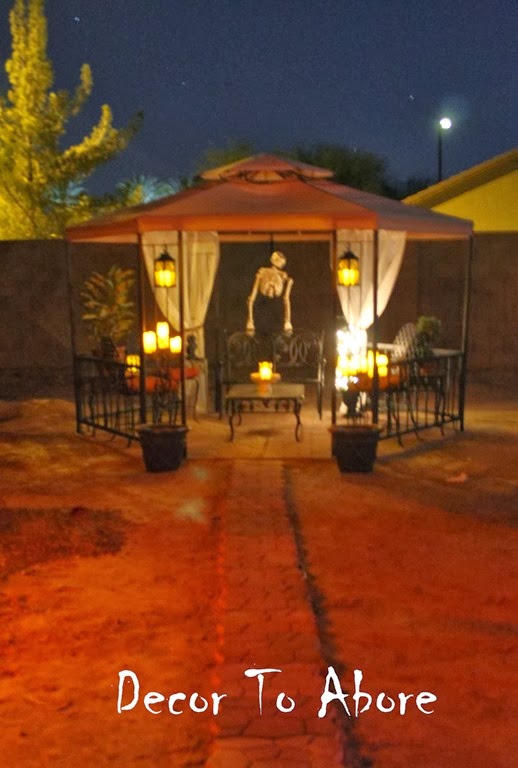 Our hostess with the mostess kept mysteriously disappearing down rabbit holes.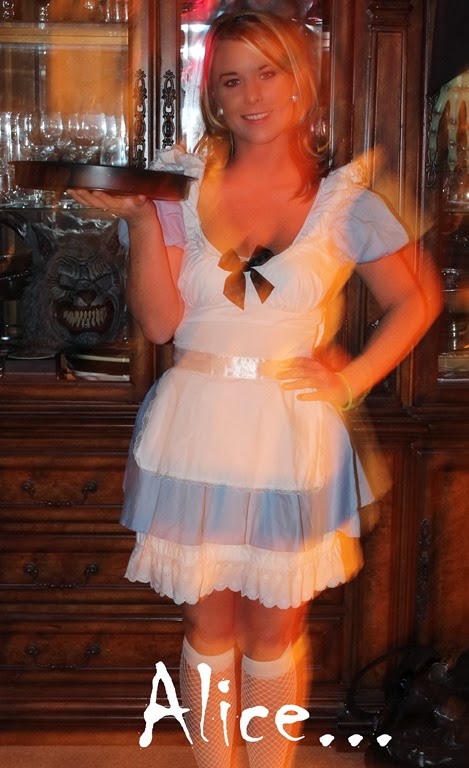 A spell was put on a happy clansmen.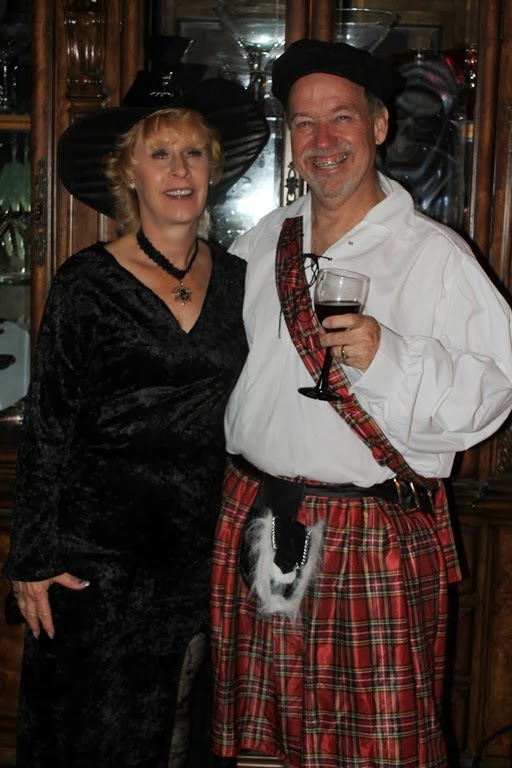 The Phantom of Arizona.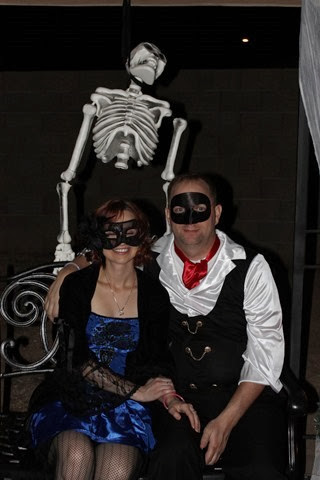 Thank you Mike and Shelly for a magical evening!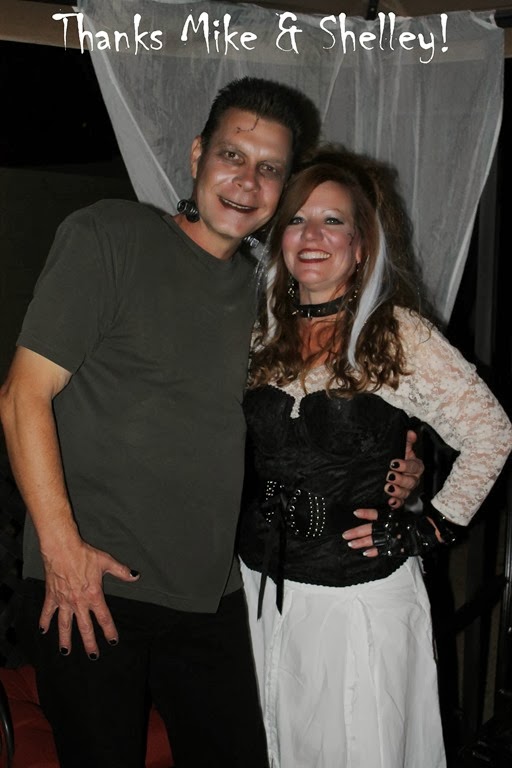 Celebrating since 1776.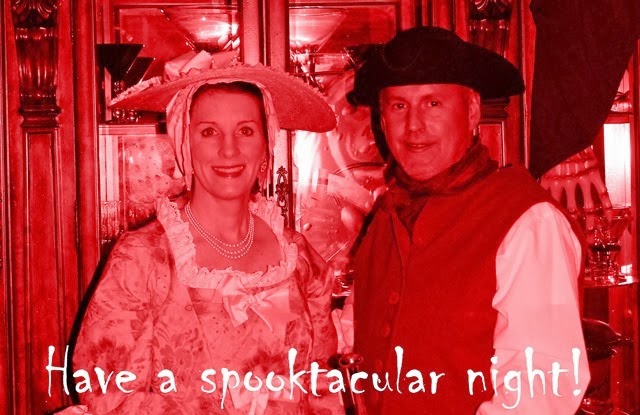 Boo to you!
The Duke and Duchess of Decor