For the past two years I have been collecting images of painted interior doors.
The two most popular color choices seem to be gray…
…or black.
Some doors are done in a matte finish.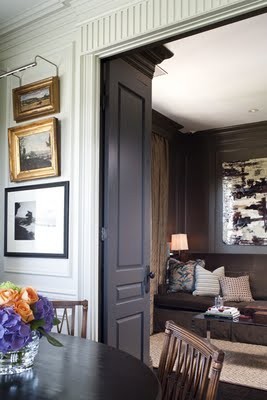 Others in a high gloss lacquer finish.
I am truly drawn to doors with a bit of color, like this soft pink.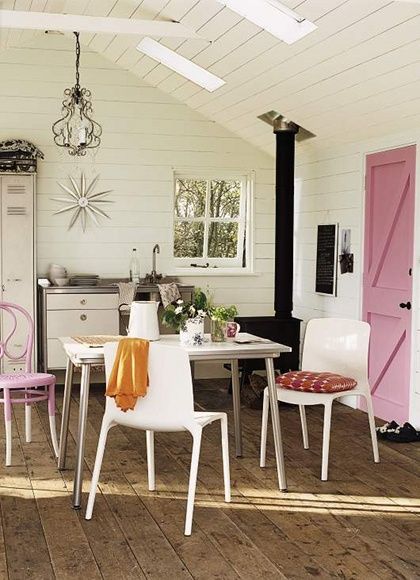 Although this red seems so happy.
I'll take this entire purple paradise please.
Ah, butter yellow.
Good day sunshine!
I love this emerald green. They even painted the trim.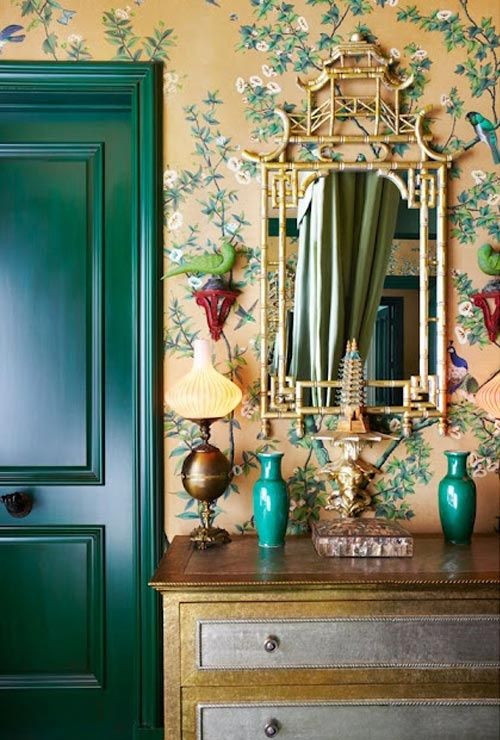 But overwhelmingly I seem to be drawn to a softer look.
The palest of mints.
A bit darker.
True turquoise.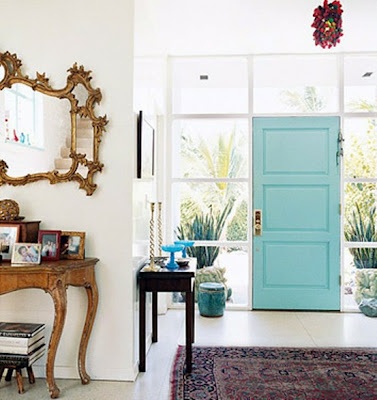 It would appear that my heart wants…
…something in the seafoam family.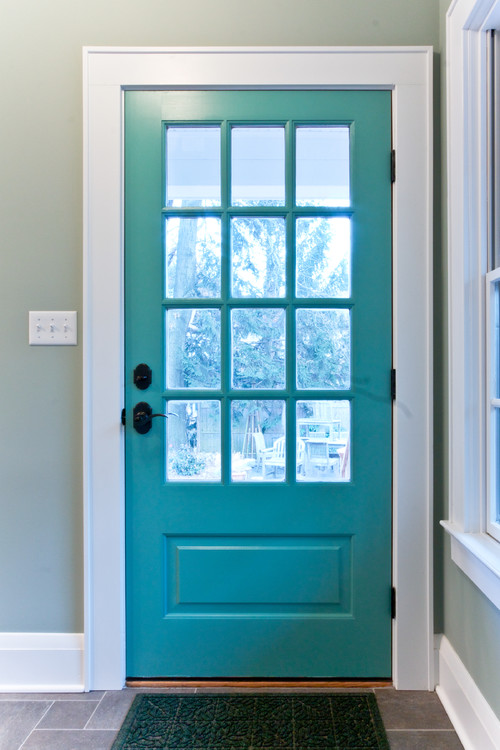 Although not quite as dark as teal, but I would gladly take the door.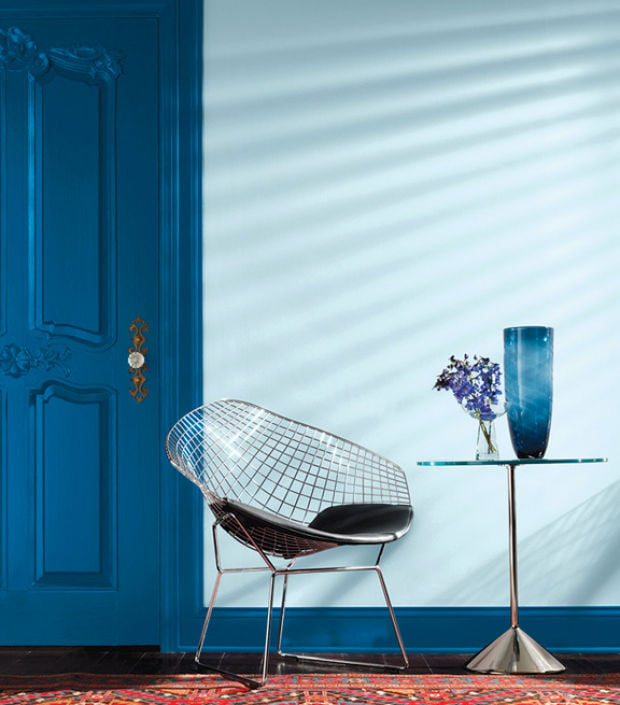 Yes, this is the perfect shade for the back of my front door.
Then there is the question of "Do I give it a two tone look?"
<img style="border-left-width: 0px; border-right-width: 0px; background-image: none; border-bottom-width: 0px; padding-top: 0px; padding-left: 0px; padding-right: 0px; border-top-width: 0px" border="0" alt="This is NOT 25 Creative Ideas For Using Black Interior Door
Not as shocking as this of course.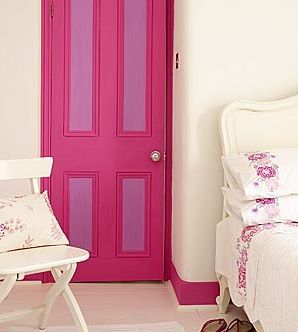 The white and turquoise really pop.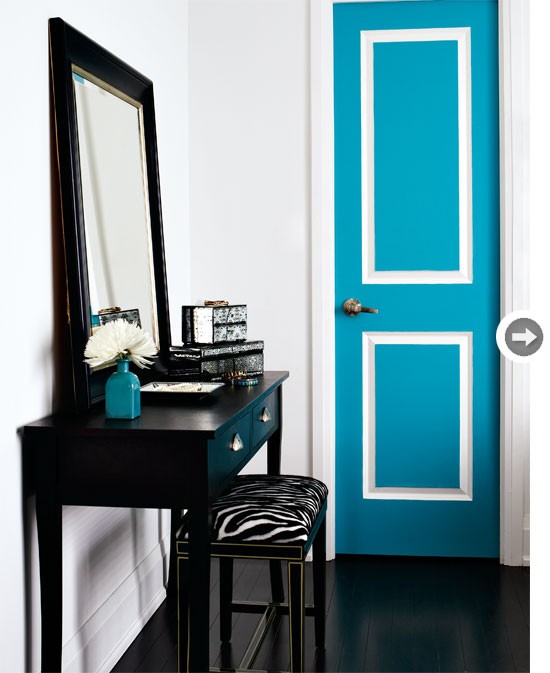 My favorite technique was done in Kate's office.
On Monday you saw a glimpse of what the doors in my house look like. I'll be picking up a paintbrush soon.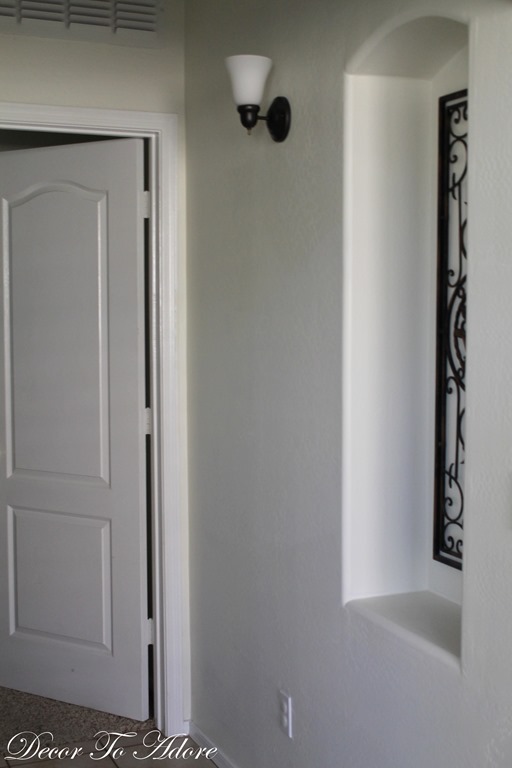 Do you like colored interior doors? Do you prefer a matte or lacquered finish?
Laura