I love working in miniatures. Most recently I created a fall scene nestled inside a funkin (faux punkin).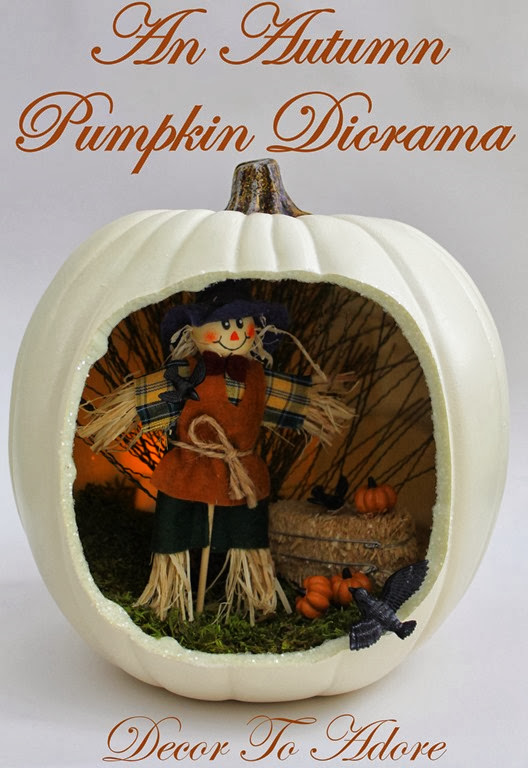 You can find miniatures at most craft stores. It also helps to improvise.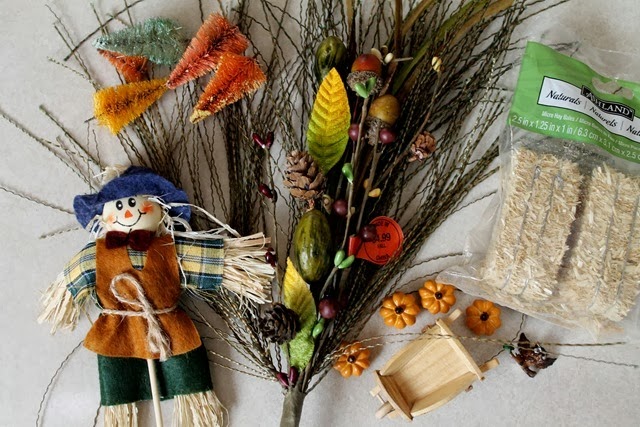 Since we had never attempted this project before, Mr. Décor and I thought it was best to begin on something less expensive than the nice faux pumpkin I had purchased at Michaels. (Even at 50% off it was $8.) I found some craft pumpkins at the dollar store that were perfect. An exacto knife and a bit of patience were all that was needed.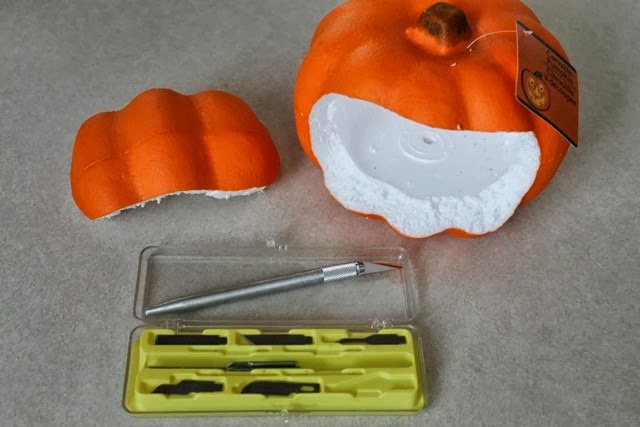 Afterwards I spray painted the dollar store pumpkins. You can see that they have a very thick wall and a center seam that could not be concealed. The bottom line? In regards to faux pumpkins the old adage "You get what you pay for" holds true.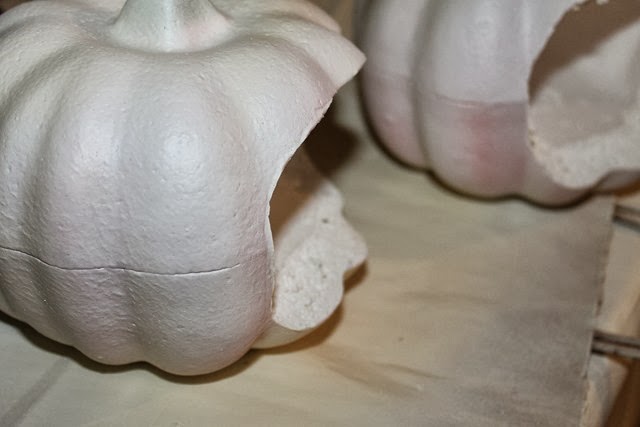 I tried to hide the styrofoam center with a layer of glitter. (You could also try mod podge and paper.) A bit of moss, a wee wagon and a pesky crow completes the scene.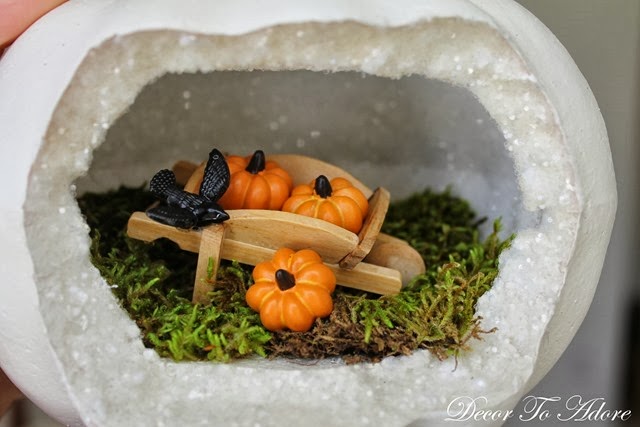 The other pumpkin holds a  few dyed bottle brush trees and deer creating a fall frolic.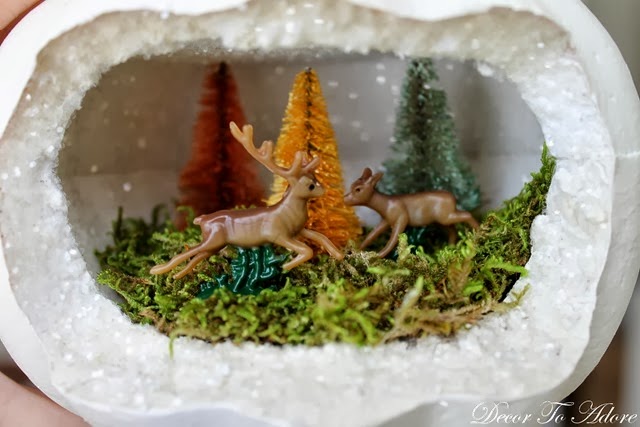 You can see that the pricier pumpkin has thinner walls and is seamless. This harvest scene features a scarecrow, bale of hay and a few more pumpkin and birds.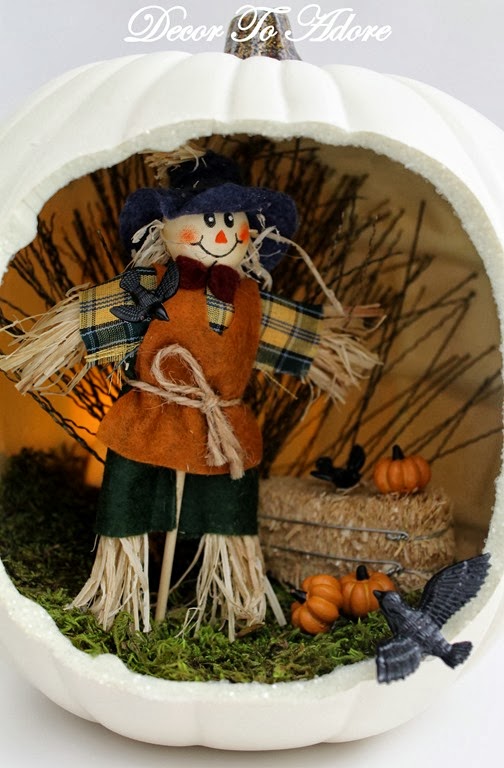 I grouped them together on a silver tray lined with natural colored paper shred near the front entry. All of our visitors have loved them.


What have you been creating?
Laura