I have slowly been adding a few fall touches to my home, some to create sweet dreams of cooler temperatures.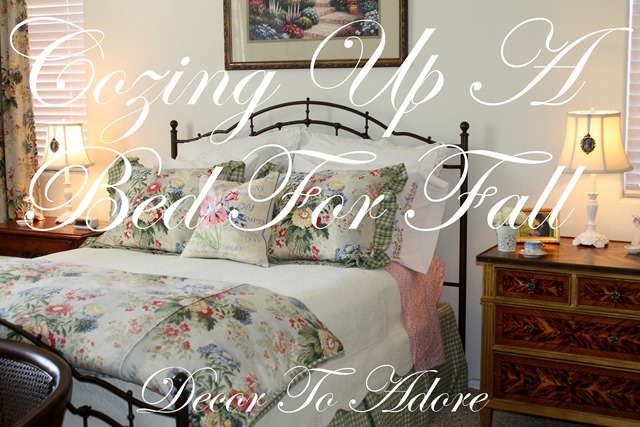 Before Pinterest, I would often tear pages out of magazines and place them in clear protector sheets that were organized by room in a binder. One image came from Victoria.
The snuggly layout featured darling sheets from Pine Cone Hill. I adored the "Love In Bloom" hand embroidered pillowcases. As well as the "His & Hers" cases. I did not love the $74.00 price tag.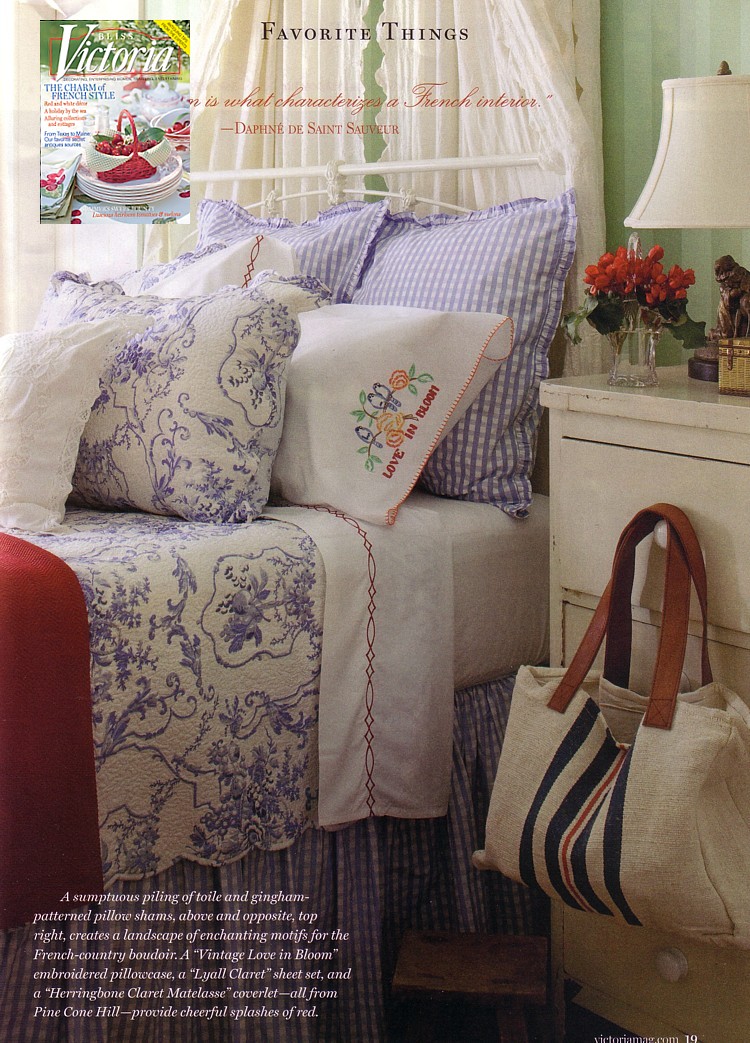 Longtime readers know of my affection for embroidered pillowcases. I love to sleep on them.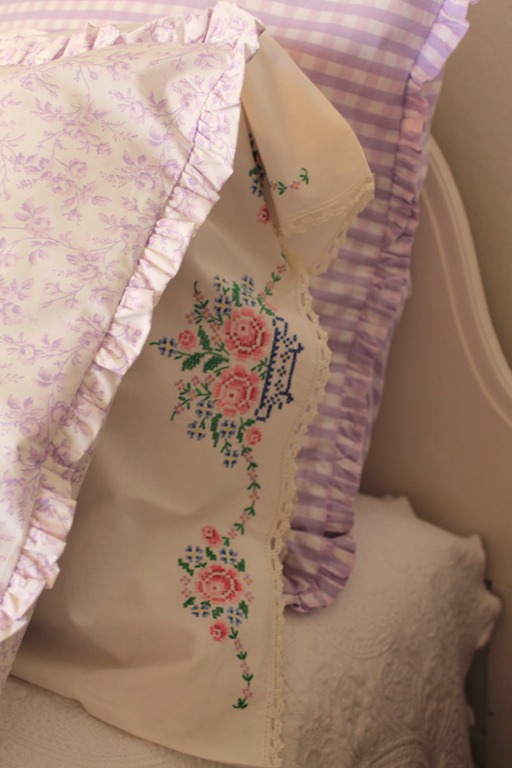 As well as making aprons from worn out cases.
Creating A Cozy Bed For Fall
One day I was walking through Savers (which is like a Goodwill) and something bright and cheerful caught my eye. It was a pair of vintage pillowcases that combined both of my favorites. The price? 99 cents.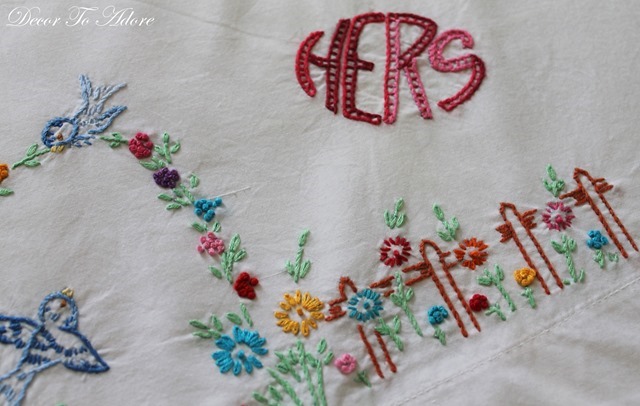 They were fairly yellowed and required two soakings in oxy clean to bring back to life.
I adore the sweet bluebird detail.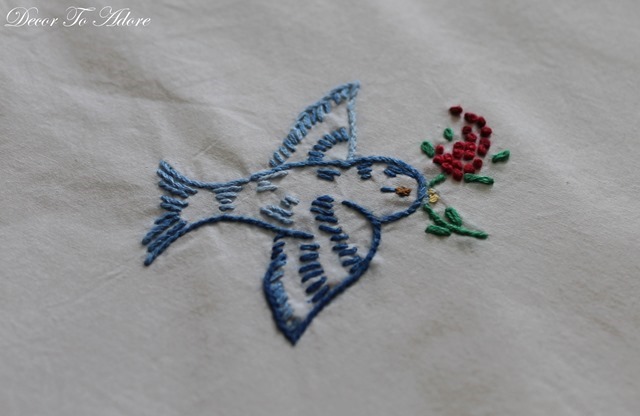 Once the cases were clean I thought about the sheets currently on my bed. Mr. Décor has not liked the heavy lace edged top sheet since day one. Too itchy and fussy he says.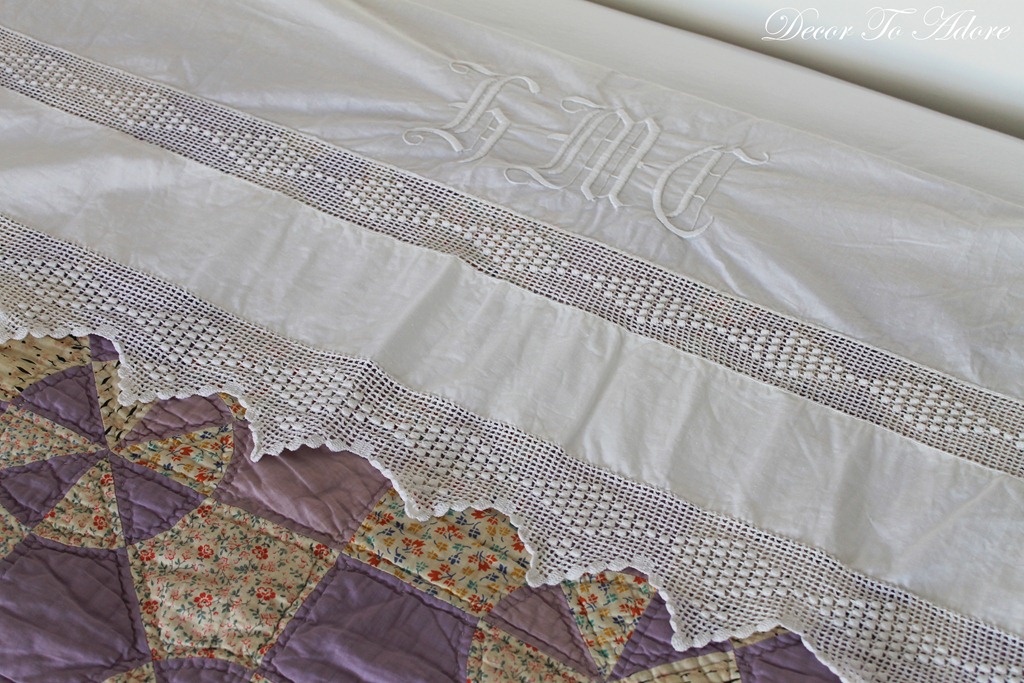 The other set of sheets I had for our bed… well, let's just say that they aren't fit for public viewing. Faded, elastic stretched out…I think they were a wedding gift… 15 years ago. So, it was time for new sheets. For some reason I was instantly drawn to these rosy red sheets by Ralph Lauren I found at HomeGoods.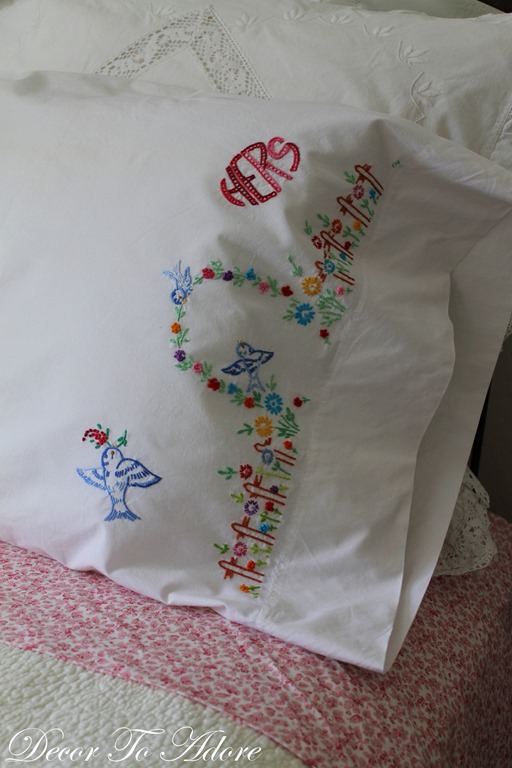 Me, who loves white, off white, and more white.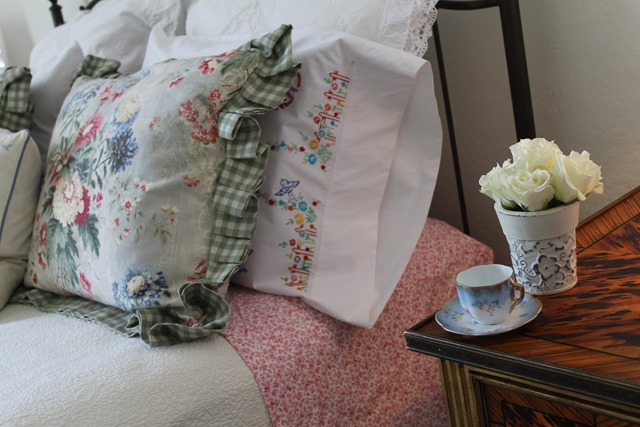 A Brand New Look
I took them out of the package and ran them through the washer. Do you do that too? I like my sheets to smell clean, not like the plastic case they came in. I made up the bed and then went and picked Mr. Décor up from another business trip.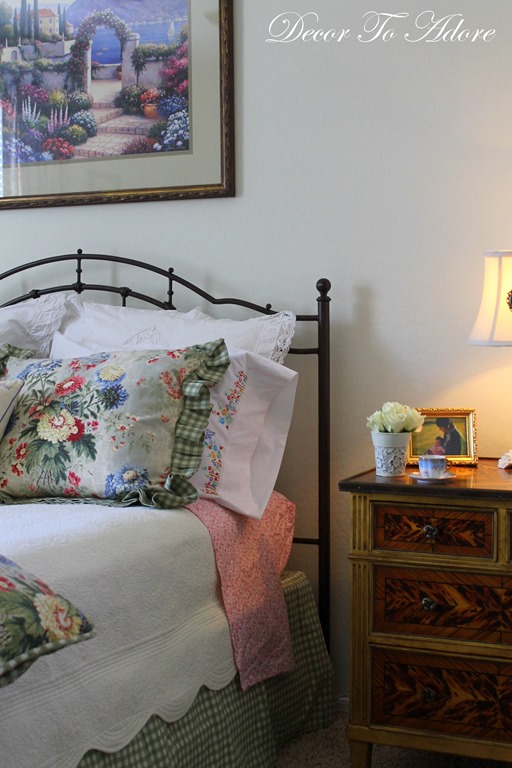 Being on east coast time and traveling all day he was exhausted and fell into bed. I stood by the bed to kiss his brow and heard him softly say, "Yesssssss….. I love it."
What more could a wife ask for?
Laura