Reflection. The dictionary defines it as "a fixing of the thoughts on something; careful consideration". On Tuesday I will be turning 45. The days leading up to my birthday are always somewhat reflective for me.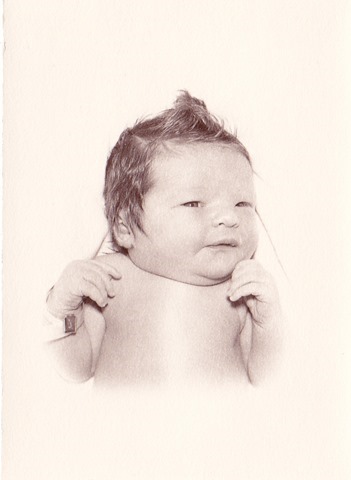 Little memories come back to me. Such as the Fashionista's favorite movie as a little girl was "Mulan". When she was four she must have watched that movie 100 times or more. I can pretty much recite the entire script by heart. 🙂
While I would often busy myself with other things as she watched the movie I would always come and sit next to her and sing with her during this song:
[youtube https://www.youtube.com/watch?v=5A_Rl8aQxII]
As we grow and struggle to find who we are I imagine that all of us have at one time or another felt like:
"Who is that girl I see, staring straight back at me?"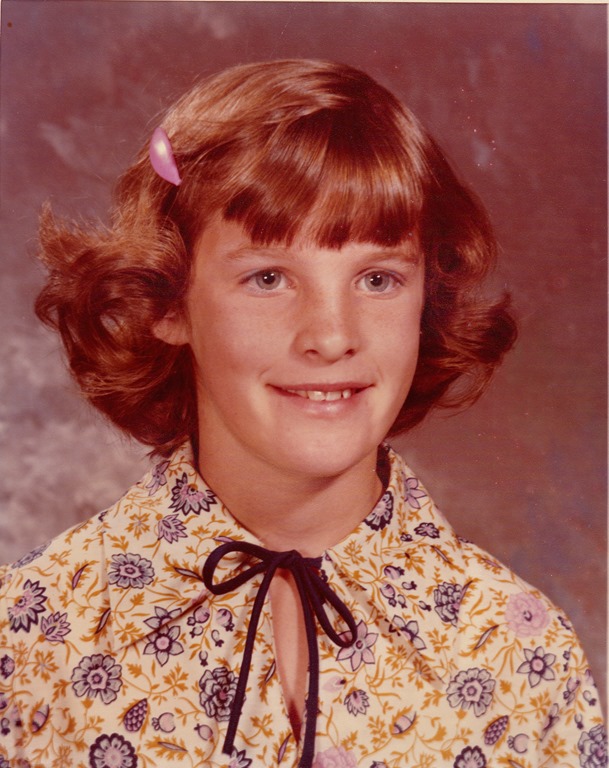 We all have growing pains. Some of it exterior… years of braces, bad haircuts or acne. Some of it interior when we fight against who we are, who we want to be, and who others think we should be.  Sometimes we can lose ourselves in the struggle. 
I remember this girl with the bad mullet hairdo. I remember what her dreams were. For the most part I have been blessed that I have achieved many of her dreams and am still working towards making a few more come true.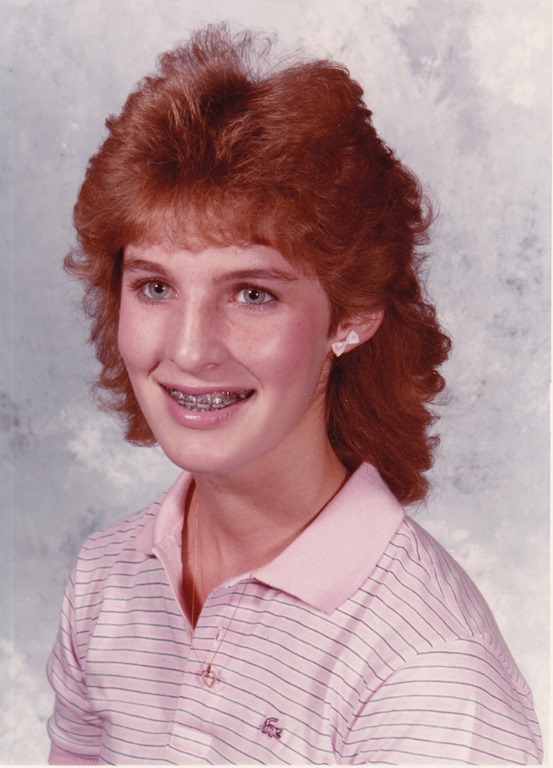 Yes, there have been times I have lost my way. I've fallen for the trap of what society tells us we should do and be. I have wasted time chasing after things that really didn't matter. I have paid the price for some of the more difficult choices. But still, I am thankful for all the lessons learned.
At 45 I have earned every fine line and wear them proudly as I try to be the best possible me that He wants me to be.
Above all, I am born again and there is nothing greater. No matter what the future may hold I rest in that knowledge.
Laura
"Praise be to the God and Father of our Lord Jesus Christ! In his great mercy he has given us new birth into a living hope through the resurrection of Jesus Christ from the dead, and into an inheritance that can never perish, spoil or fade. This inheritance is kept in heaven for you," ~ 1 Peter 1:3~4