Thank you so very much for all your kind comments and lovely wishes regarding the Favorite 45 Party. I spent the morning of my Joyeux anniversaire in French class. Afterward, it was a truly lovely day with my two fantastic kids. Here are Details from the Favorite 45 Birthday Party.
When I began planning the party I thought about the age I would be turning… 45 and of course I couldn't help but think about the 45 records from my youth. I found this vintage image on Pinterest and a party theme was born.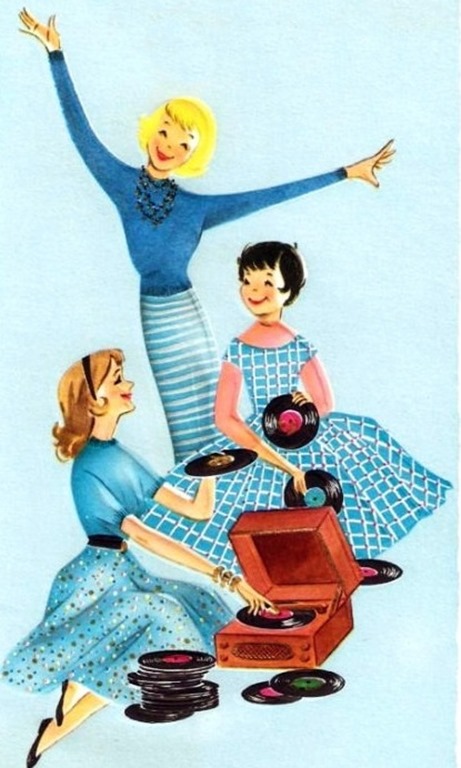 Details from the Favorite 45 Birthday Party
My first stop was the Fashionista's apartment where I raided her fabulous record collection. I used large 33 records for the placemats and 45 and 78 records were used to create the centerpieces. If you don't have a record collecting daughter you can find vintage records VERY cheaply at thrift stores and garage sales.
The sweet treats were simply licorice and lifesavers.
So many of my friends who attended the party did not know each other and I think name tags always help break the ice. In keeping with the Favorite 45 theme, I made a corsage record of sorts. It was a cute touch that my friends loved and cost under $5 to make.
I used a 4-inch doily, 3-inch black cardstock, and thin cardboard circles. The cardboard was sandwiched and glued between the doily and black circle to help with stability.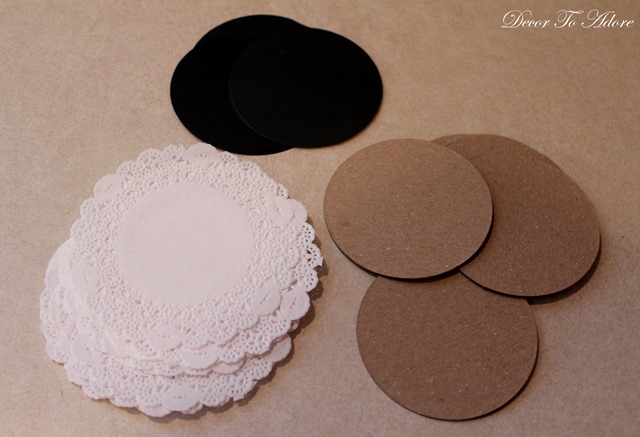 Musical Inspirations
From the list of those who were attending, I looked up songs on the internet that featured their names such as "Jenny" by Little Richard and "Unchained Melody" by The Righteous Brothers. I printed the names out on white cardstock and then used a paper punch to create a small hole in the center. This made up the "record label".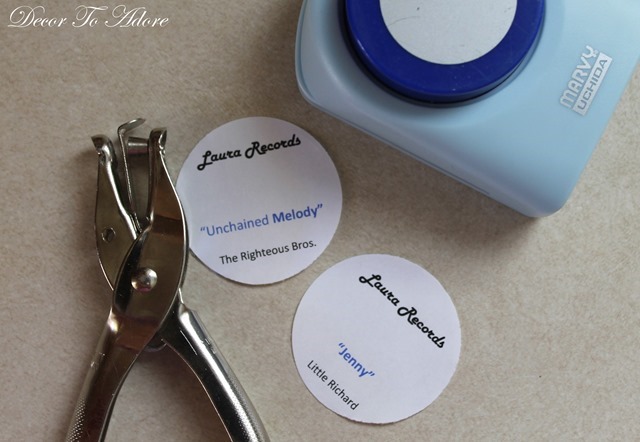 I attached a peel and stick pin to the back. They are found in the jewelry making supplies for $2.99 for 60… use a coupon!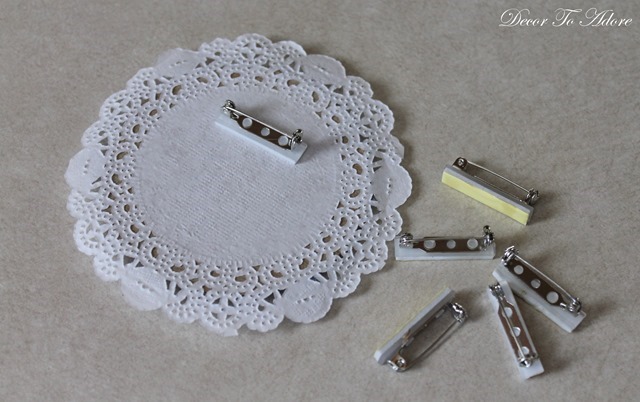 Party Favors
For the party favors, I took 5-inch black cardstock circles and stamped  "Thank You" in the center of each "record". The stamp was found in the Target $1 bin and the white ink in the $1 Michaels bin.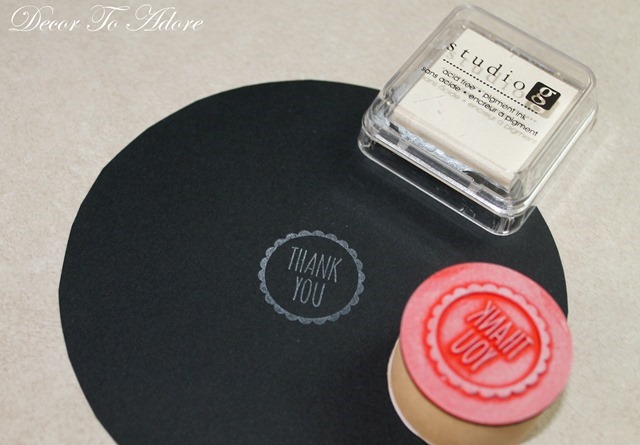 Two circles were then sewn together leaving a small opening at the top. This was where I filled each record with blue and white York peppermint pieces. I needed just one bag ($2.50) to fill 15 records.  Once filled they were then sewn shut.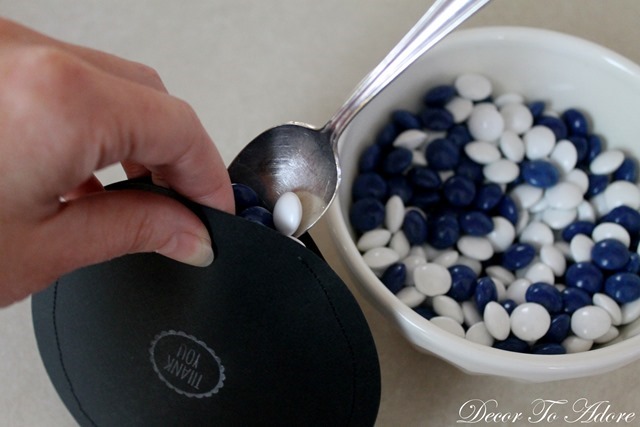 Again, this was a very inexpensive touch that spun the guests right round.
Did you have a records collection as a teen?
Laura