My friend Suzi and I met in the early days of  interior design school. We were two older moms, Air Force wives, facing down dastardly professors. We were destined to become friends.
Suzi is a top notch hostess. One of our best memories is the Seinfeld themed party "Festivus" she and her charming husband Ron held during one holiday season. Oh was that fun!
As with all Air Force friends Suzi eventually moved away. But we still emailed and it was great fun letting her know I was coming to Virginia. Not surprisingly she invited us over for dinner.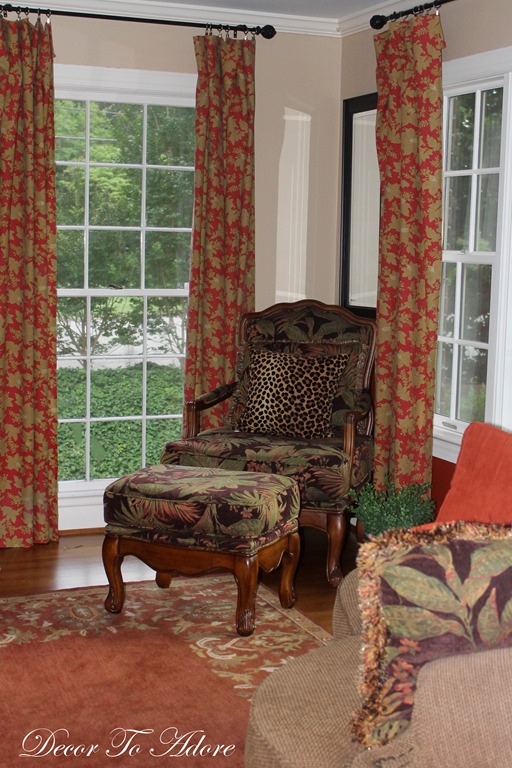 I just adore Suzi's style. It is somewhat a cross of traditional, meets Tuscan, meets British Colonial. Happy fun colors and patterns suit her personality so well.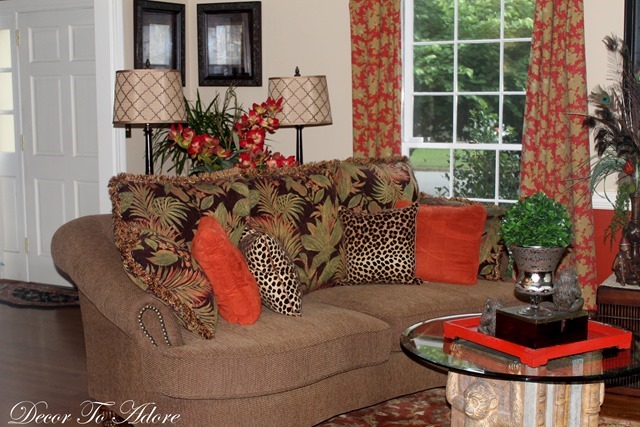 One fun game you can play at Suzi's is "Find the monkey in the room". They seem to show up everywhere. I see three just in this vignette alone.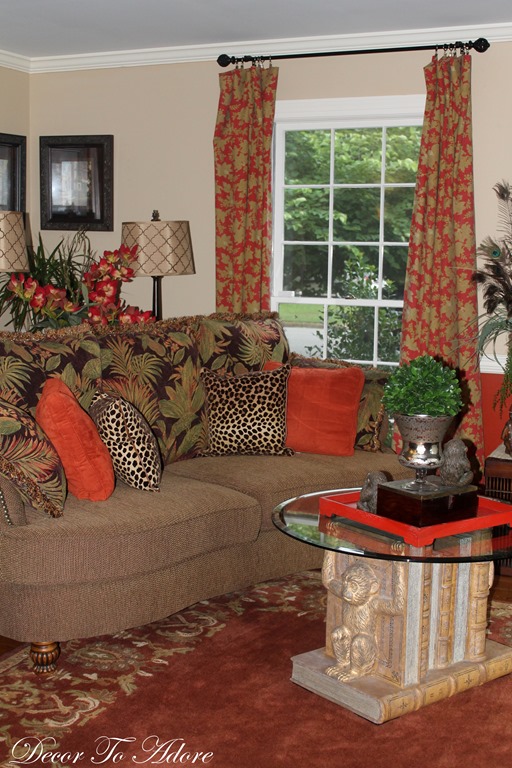 Ever clever and thrifty Suzi designed her mantle with a shelf and molding bought off the shelf from Lowe's. It rests on two oversized candleholders.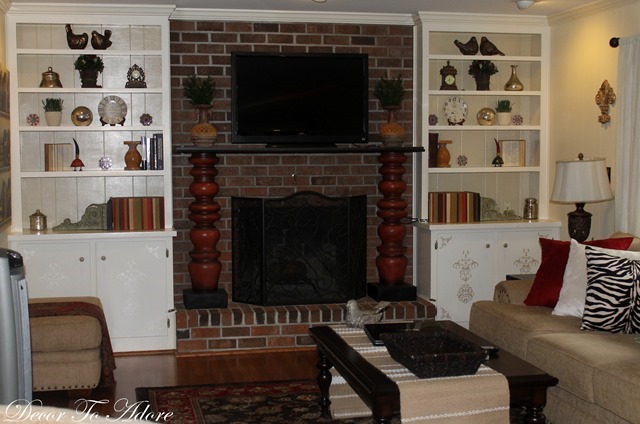 I think these may be the biggest candleholders I have ever seen. But they work great! It can all easily come down as Suzi likes to change her room displays often.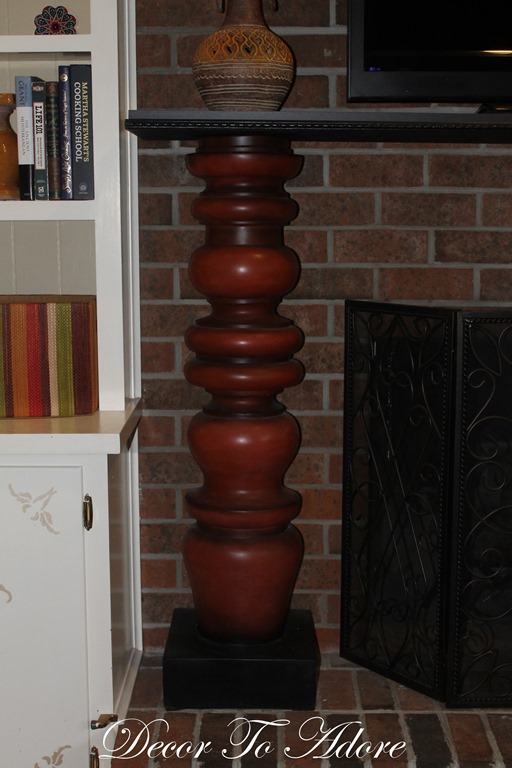 She said the next time I come see her the formal dining room will be a completely different color and style. I believe her.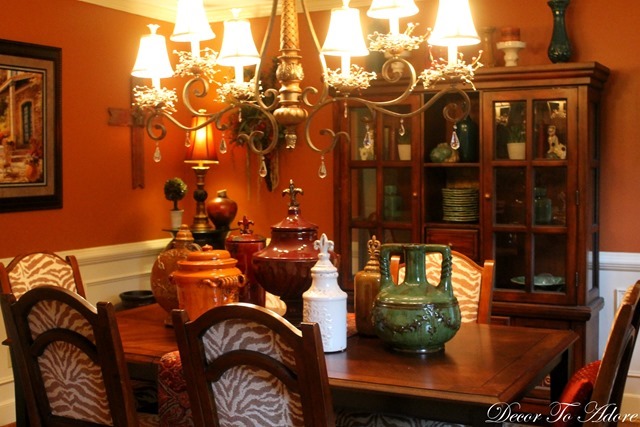 I couldn't get Sweet Boy out of the man cave. 🙂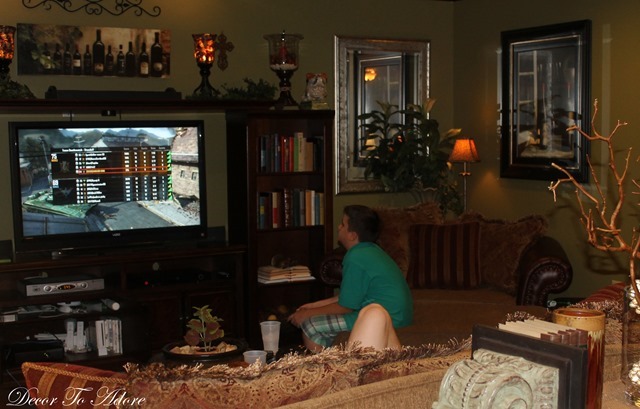 The backyard is a bit of paradise too.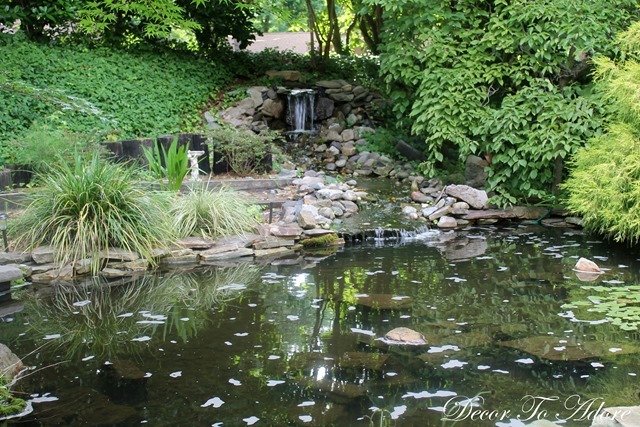 Her lovely pond has several goldfish.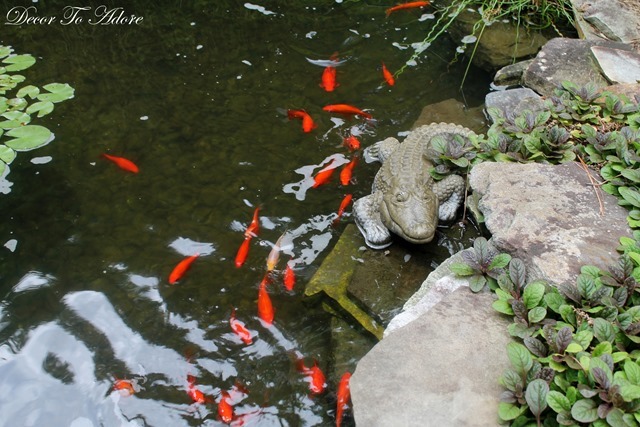 Statuary appears in all corners of the garden.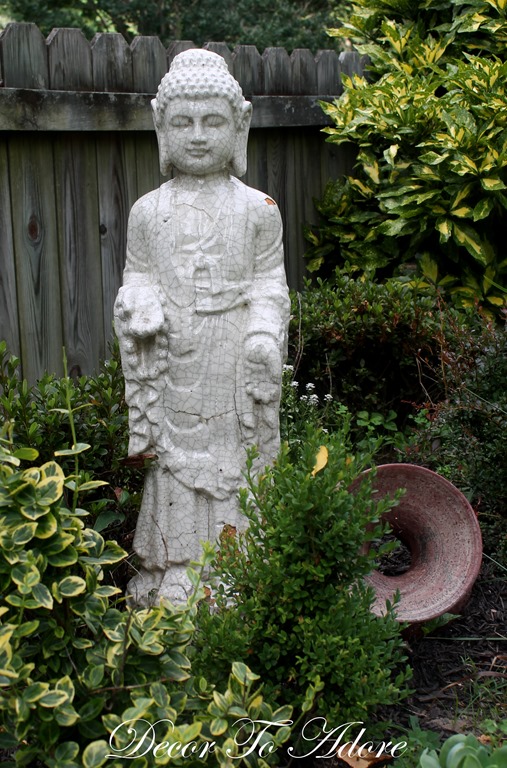 There is an overall Asian influence. Amazingly Suzi and Ron do all the landscaping themselves.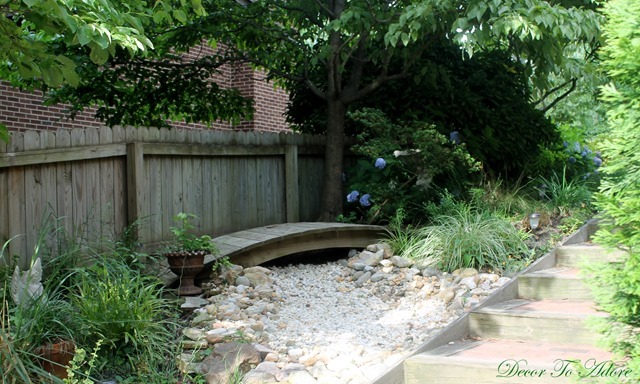 One of three sitting areas.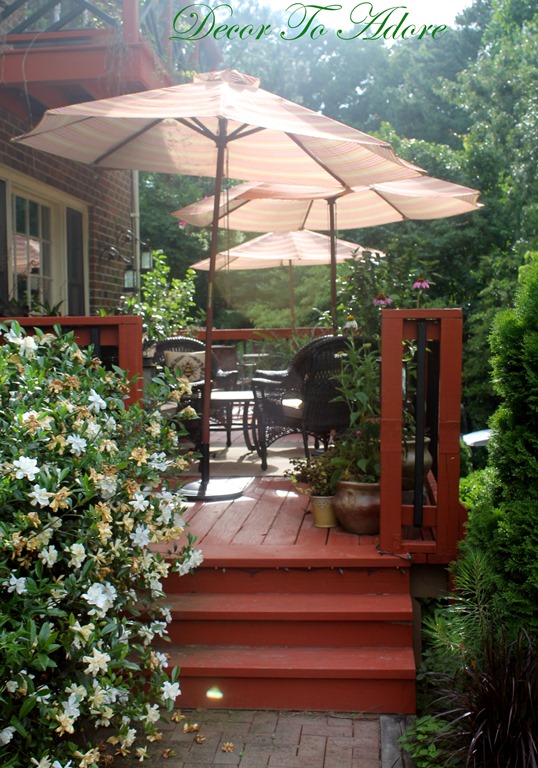 Suzi and Ron you are absolute angels!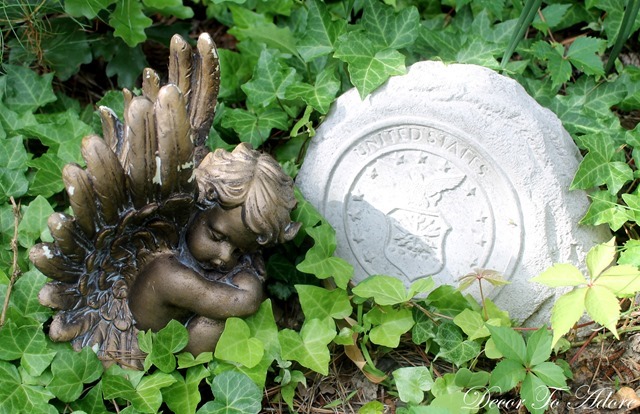 Thank you for opening your beautiful home to us.
The Gunn's