Oh it's a pity I didn't live in England where I could have placed a bet on the name the Duke and Duchesses would select for their son.
If you happened to read my Tuesday post Royal Babies ~ What's in a name? my number one guess was…
George
The new prince's full name is: George Alexander Louis
One of the Queen's middle names is Alexandra after her paternal great-grandmother, Queen Alexandra and Alexander is of course the masculine form.
Prince William also has Louis as one of his middle names.
Here is my favorite of all the images that ran in the variety of the English Newspapers: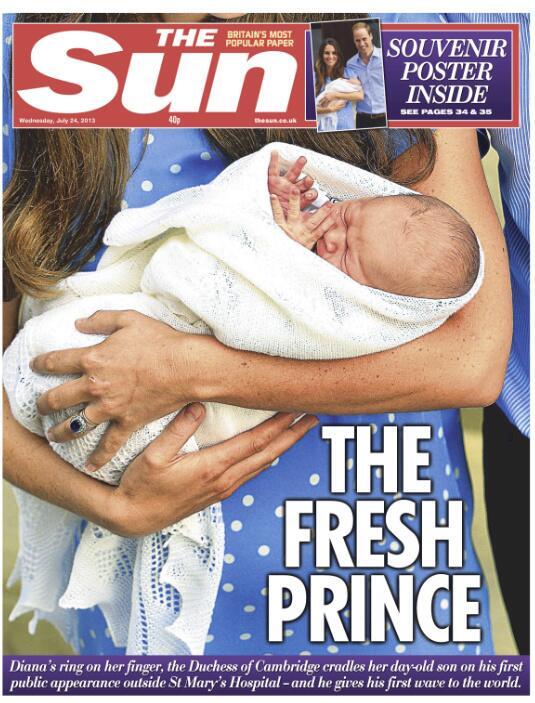 Welcome to the world to His Royal Highness Prince George of Cambridge!
Laura