This sweet pot of roses is perfect for mom's, teachers, or even happy new homeowners. It is A Simply Sweet Gift for Under $5.00.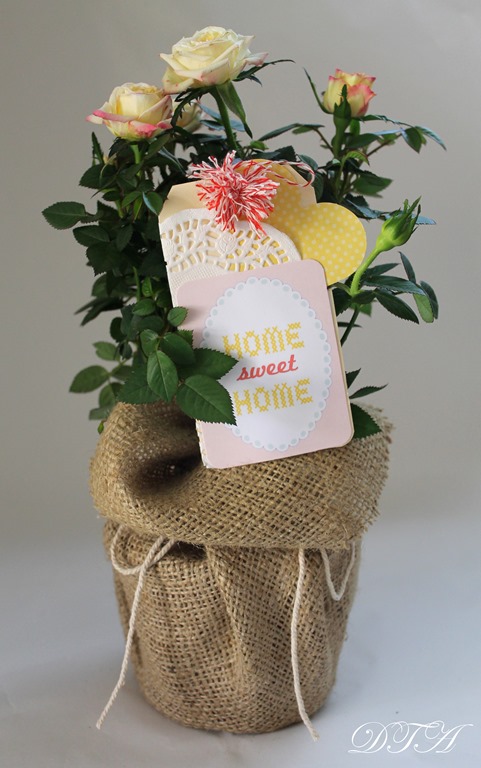 A Simply Sweet Gift for Under $5.00
Design clients that I previously worked with several years ago moved into a new home and called me again to help with the décor. I didn't want to arrive empty handed and was pressed for time so I grabbed a sweet smelling pot of miniature roses for $4.99 at the supermarket.
First things first. Remove the orange plastic wrapping.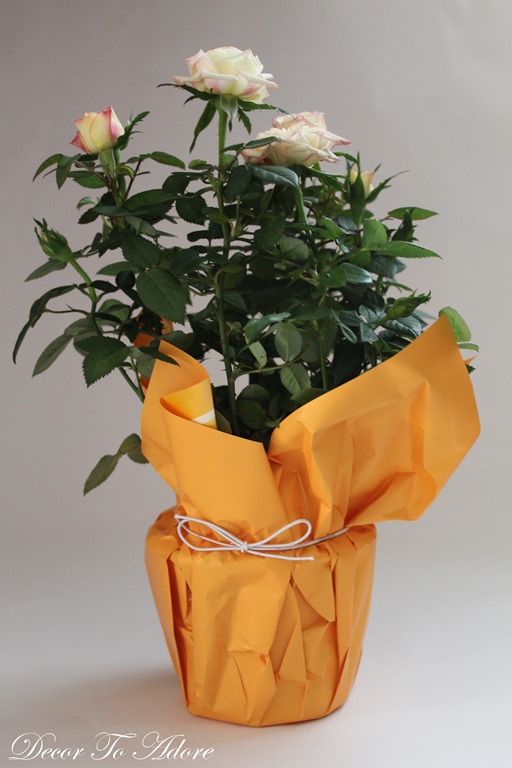 You can use the orange plastic as a template to cut a square of burlap or other darling fabric. I used twine to tie it up.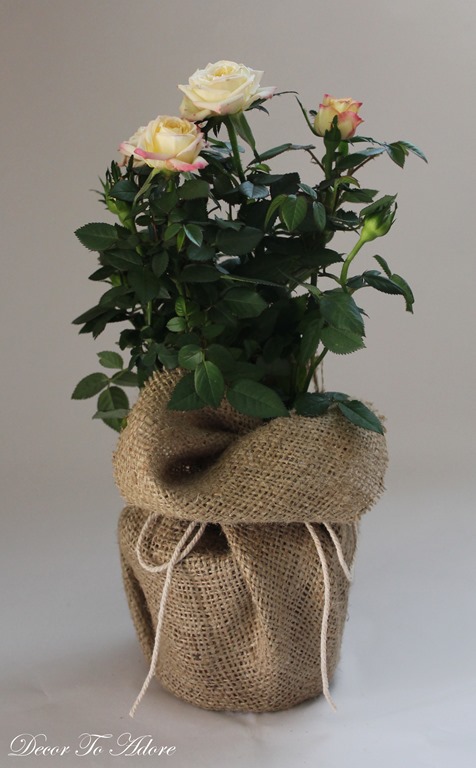 I jazzed up a plain manila tag with a punch paper heart, paper doily, Home Sweet Home printable and a miniature pom-pom made quickly with red bakers twine.
Just wrap a fork several times with twine. Take a second short piece of twine and thread it through the center tine of the fork and tie a tight knot. Cut the loops and fluff your pom.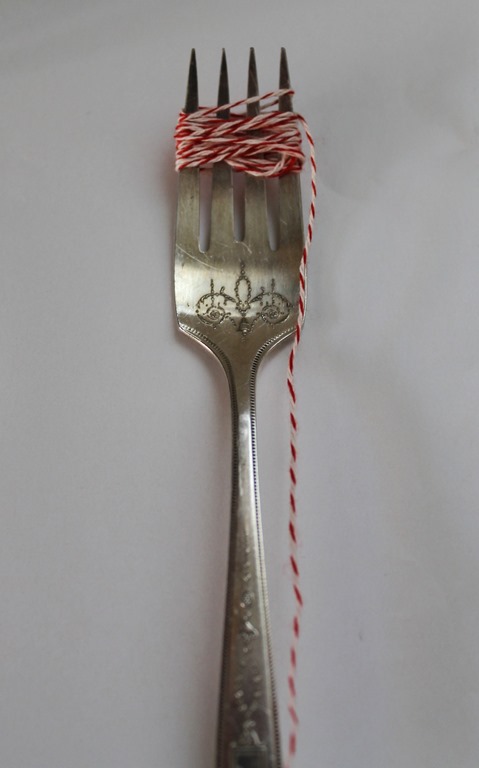 A happy bit of homemade!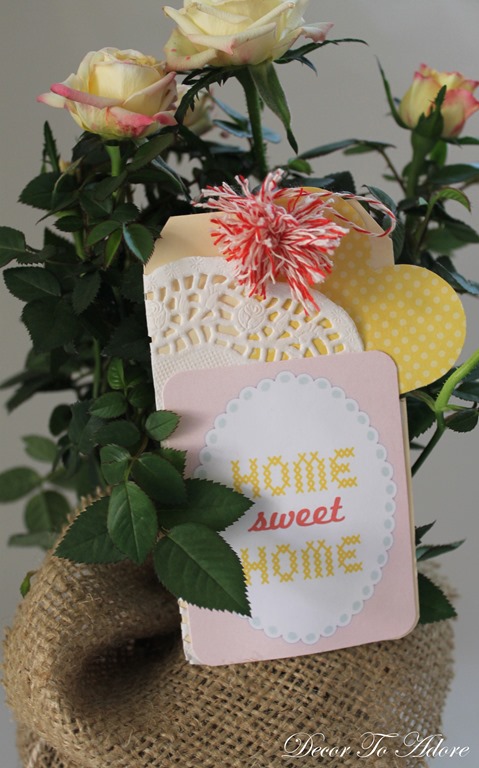 What are you crafting today?
Laura