I've been wanting a French Lantern for a few years. I have not been able to find one that I liked for a price that I was willing to pay. They tend to be fairly expensive.
I think lanterns look great in office spaces.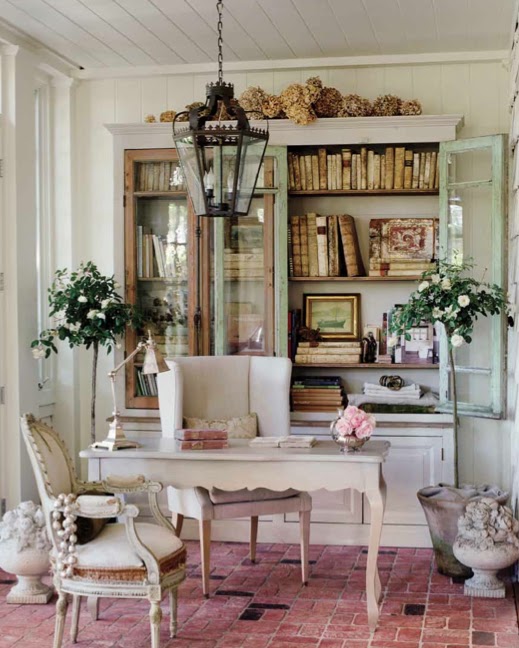 Velvet and Linen
I really like them in dining areas.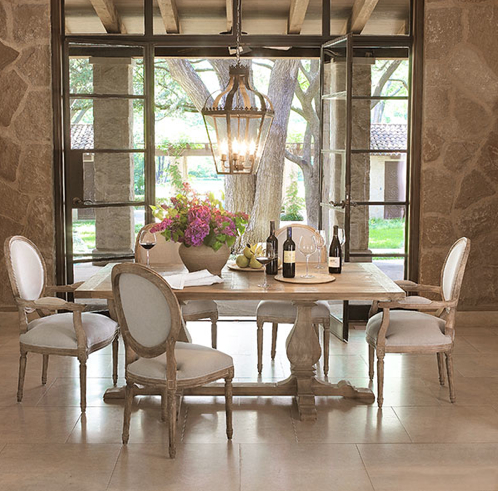 They can make a living room look extra special.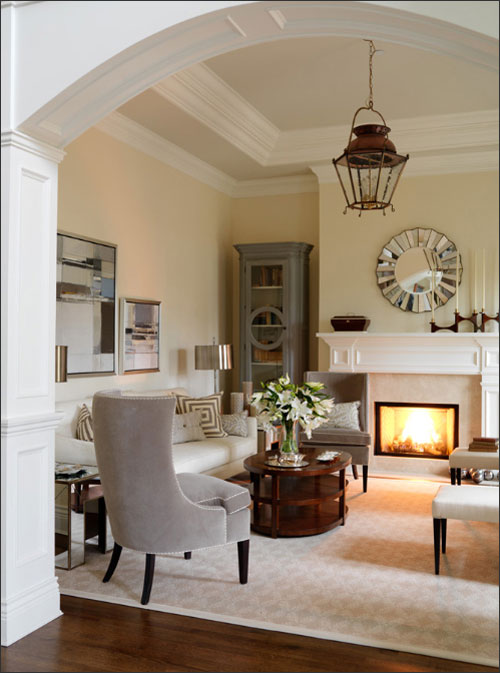 Sarah Richardson
But my favorite place just might be the kitchen.
Last August I was toodling around HomeGoods. It just happened to be my birthday. I spied this candle lantern for $20.00. Happy birthday to me!!! My initial thought was to hang it outside. But it was too pretty. So I asked Mr. Décor can we electrify this? He said "Yes." So I began looking for a chandelier that was the right size to use for parts. It took a few months but I scored this "beauty" at Goodwill on a half price Saturday. Yep, $2.50.
First the top knob was removed with a hacksaw. This was where the electrical cord would be threaded through.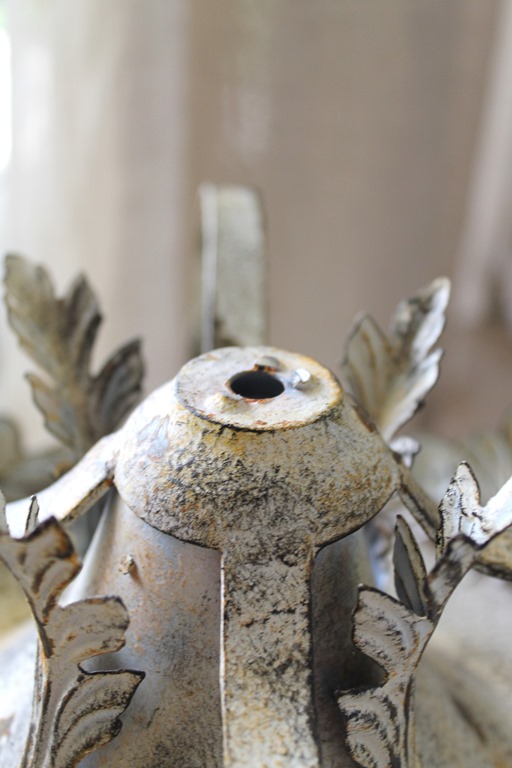 Then the brass interior was removed from the old light, sanded lightly, and the electrical parts were shoved full of paper towels and taped off.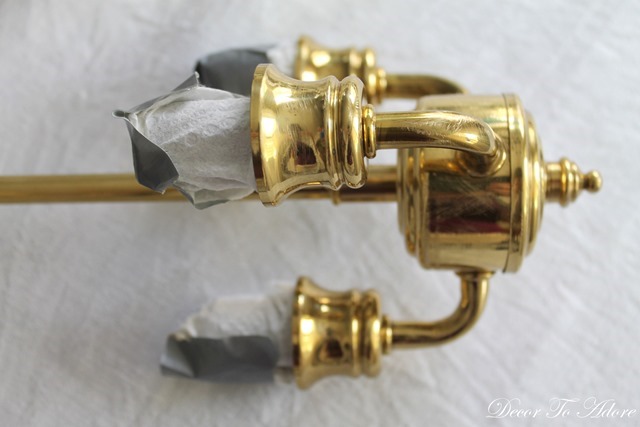 I used Krylon dual paint + primer in ivory satin. It covered the metal finish beautifully. Then taking a leap I used dark Minwax to create a patina.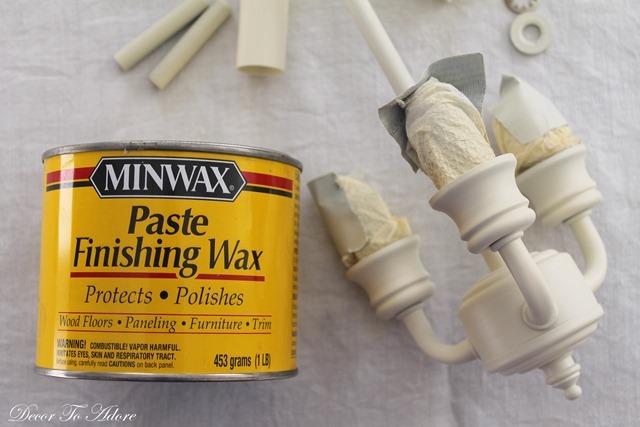 I was pretty pleased with the results of both products.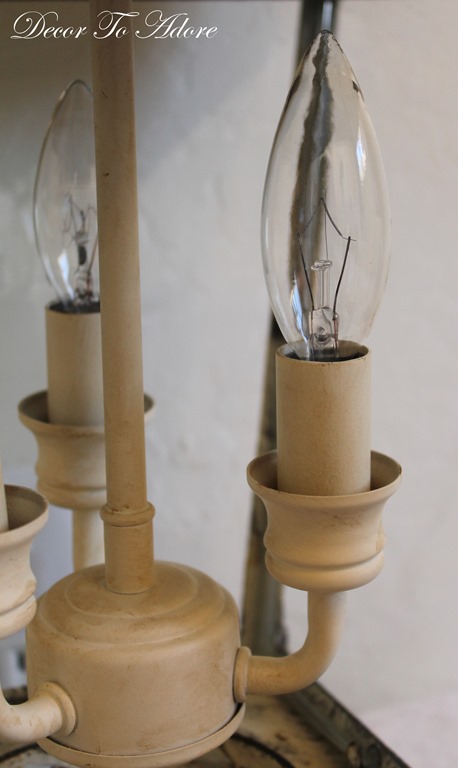 Here is a close up of the lantern finish.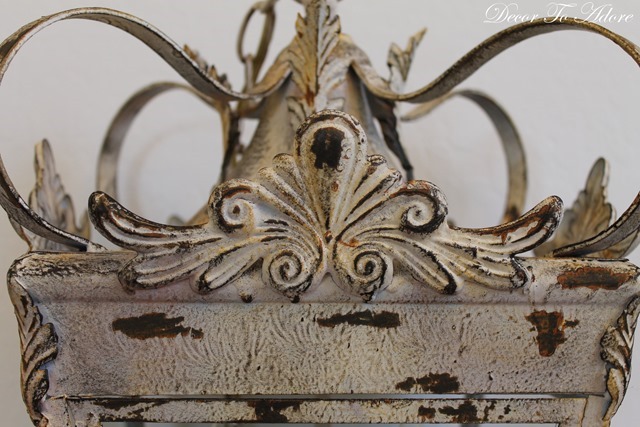 For the hanging chain I also spritzed on a bit of Rust-Oleum hammered finish spray paint.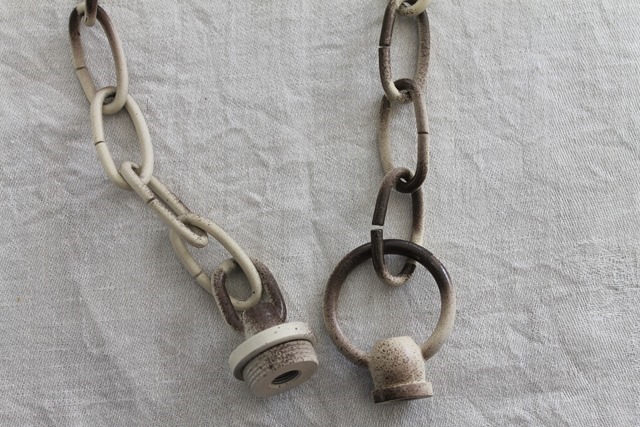 I think the chain finish works really well with the lantern finish. 
Keep in mind you wont see the bottom candle holder area once it is hung.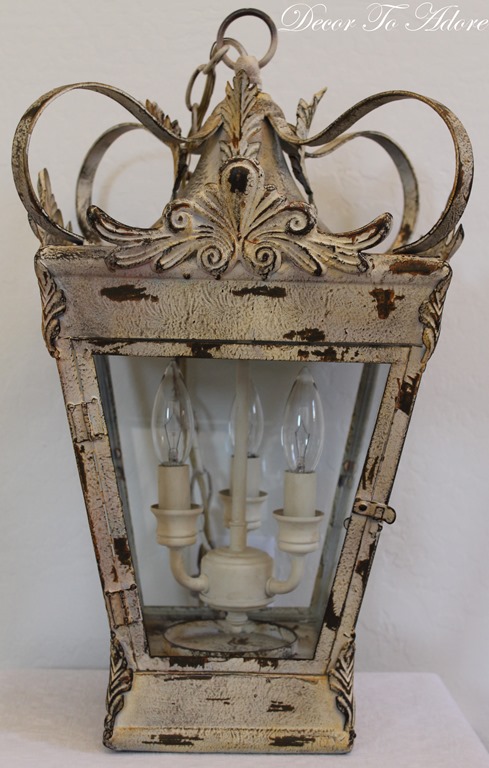 The lantern was temporarily wired to a plug in cord to show you what it looks like at night. We are still deciding if we are going to hang it in the entry or dining area.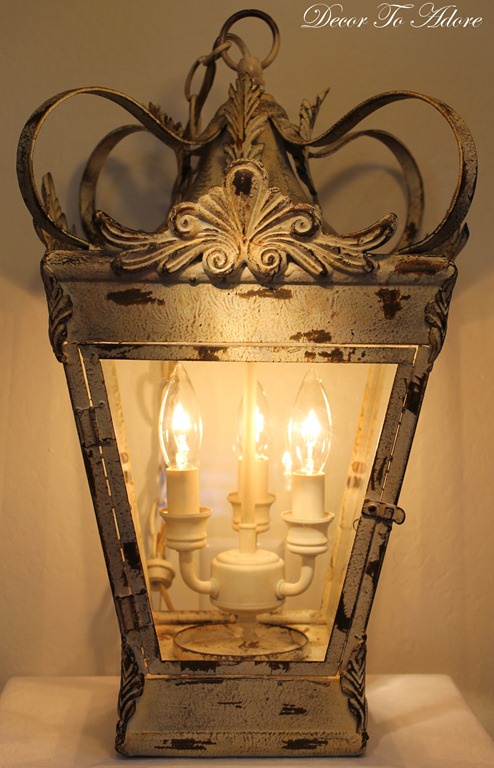 I am also wondering if I should add some rusted accents via acrylic paint to the electrical piece. My thought was that in nature it wouldn't age that way as it is protected by the glass. But I would love to hear your thoughts on the subject. Paint or no paint?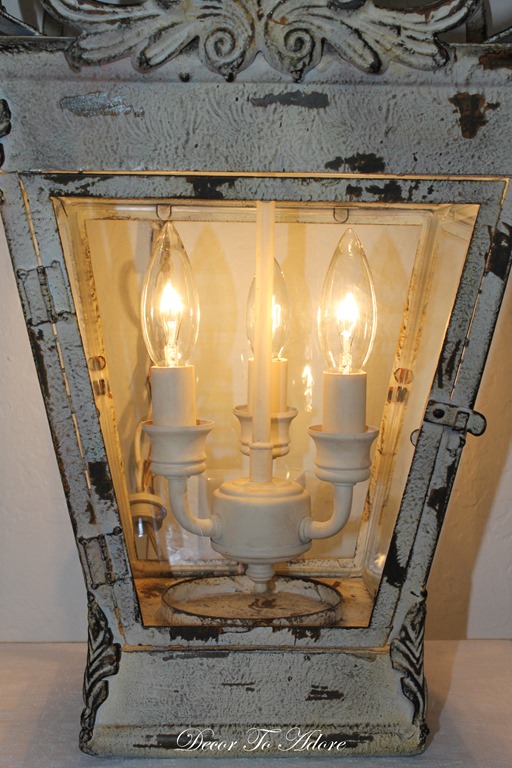 I will share the final reveal in an upcoming post.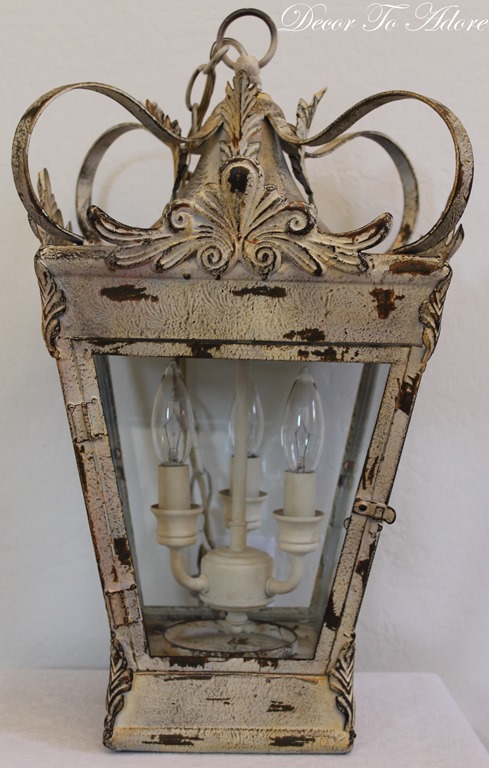 Until then, paint the interior or let it be?
Laura
You can see another lighting fixture transformation I created HERE.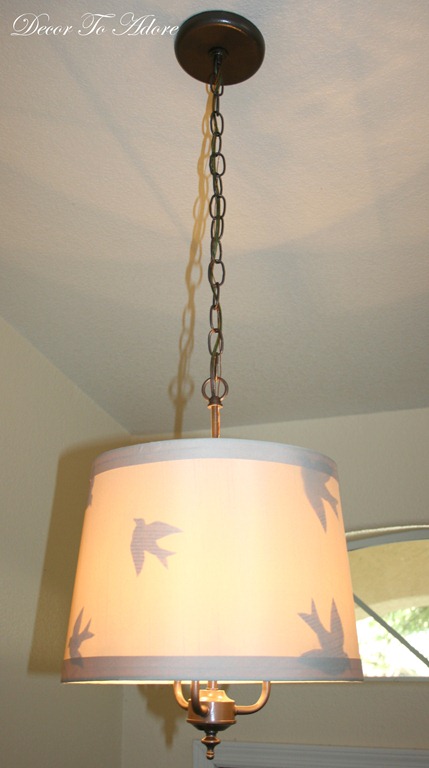 Linking to:
Jennifer Rizzo, T T & J, Common Ground, French Country Cottage, The Charm of Home, Someday Crafts, Funky Junk, StoneGable, Positively Splendid,The 36th Avenue, BNOTP, Dear Lillie