Hearts…flowers… amour…! This craft, French Inspired Valentine Candy Boxes, has it all.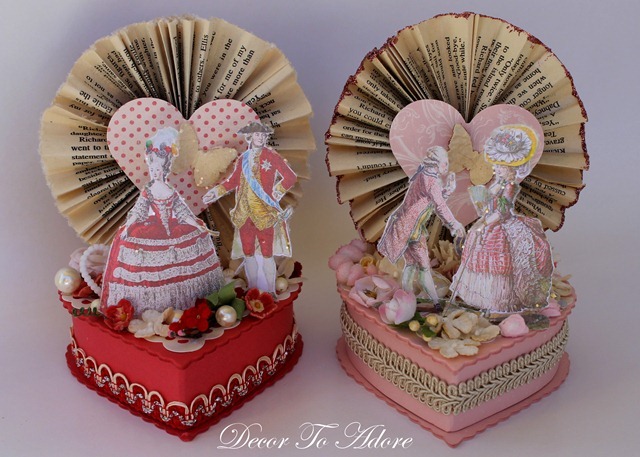 French Inspired Candy Boxes
A few years ago I found these small Martha Stewart candy boxes on clearance. It was one of those things that I wish I had bought more of. The paper rosettes were left over from a Halloween vignette I made HERE.
This handsome French couple was printed out on cardstock, carefully cut out and edged in glitter.
As you may know, I save all sorts of craft scraps that I organize by color. This was a great opportunity to use up several bits and bobs.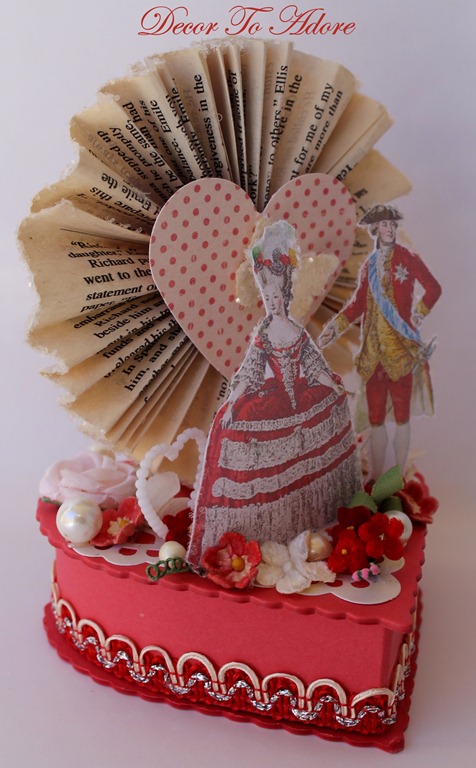 Pearls, vintage millinery, lace, and paper.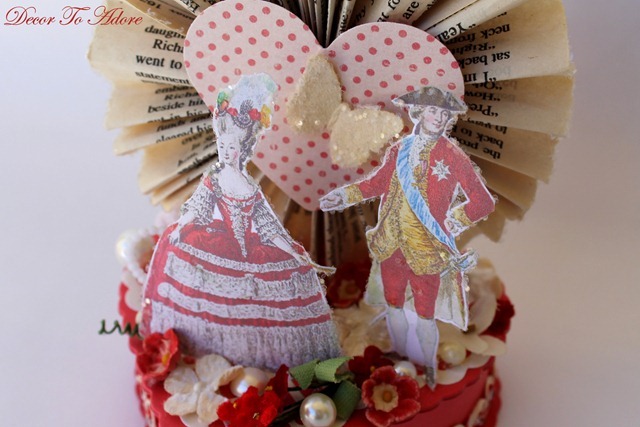 The back was finished off with a simple paper punched heart.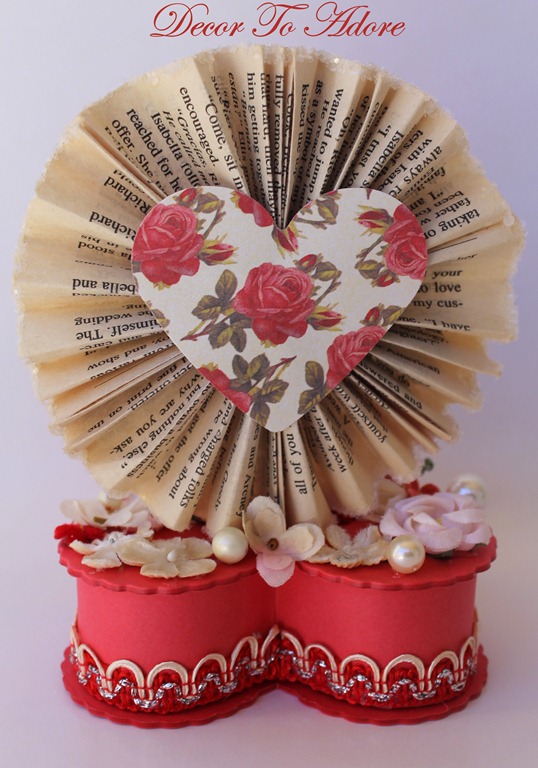 I can't decide which is my favorite,  but I am leaning towards the pink.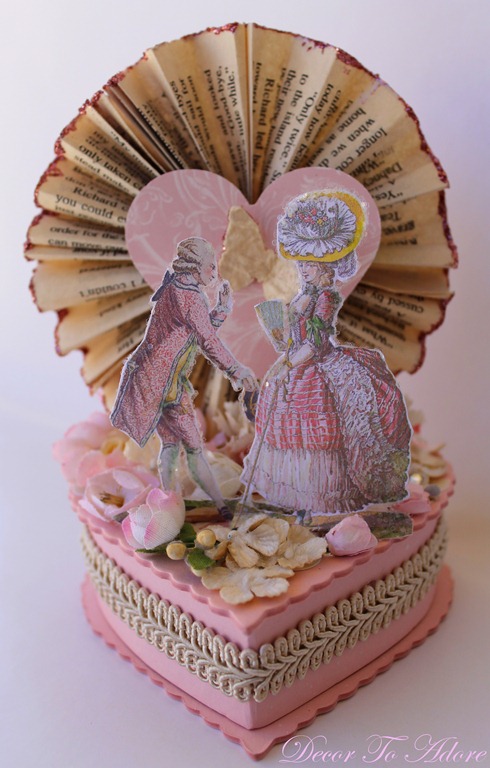 A birds-eye view of the top of the boxes.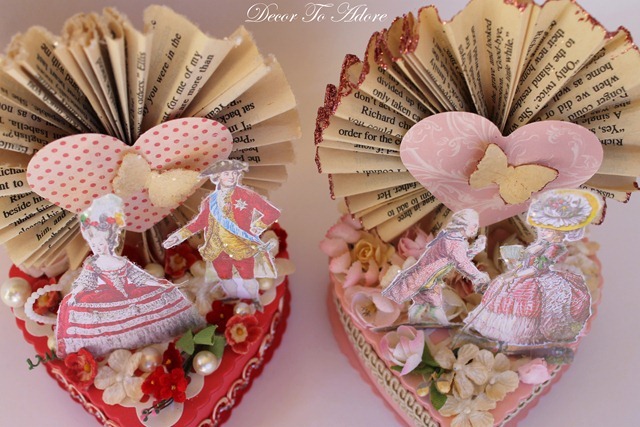 They will be filled with candy for my two sweethearts~ one who will love the box and one who will love the candy.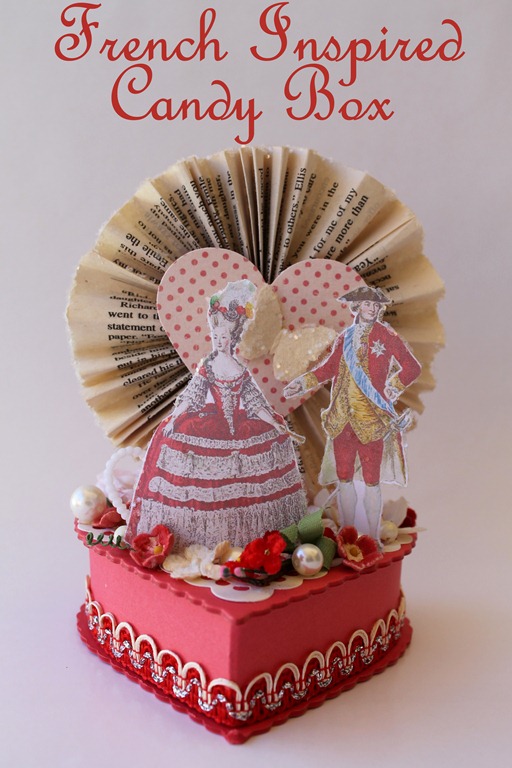 What kind of candy do you like to receive?
Laura