I grew up in a house that had a large linen closet in the hallway. My mother kept sheet sets in a pillow case long before Martha Stewart suggested it. In the summer my Grandma Mary stored her winter bedding in it's original box or tied with a satin ribbon in her linen cupboard similar to this:
When I lived in Germany our home did not have any closets. The linens were stored in a linen press. Prior to the mass production of closets, this was the favored method. (Personally, I think it is a prettier option than a boring closet.)
Linen presses come in a variety of styles.
I'll take this entire bathroom please.
Ten years ago we moved back to the states and I have had a linen closet ever since. Or shall I say I have been trying to keep my linen closet clean for the past 10 years? I always look for inspiration.
I once had a very sweet dream that I was left alone to rifle through Rachel Ashwell's linen cupboard.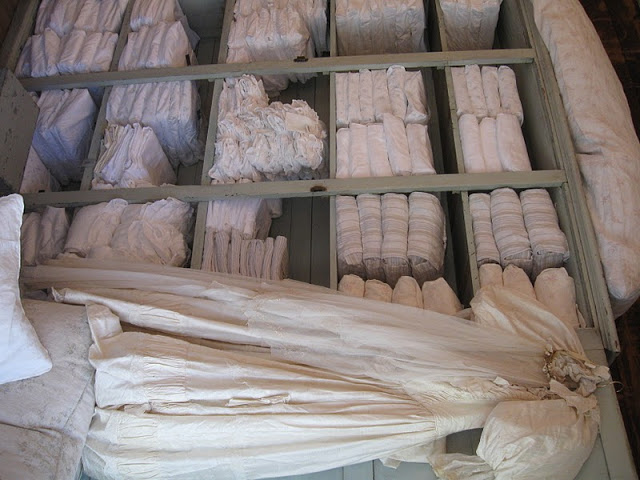 I also would pay good money just to see Martha Stewart's linen storage. Until then this video, full of tips, has to suffice.
http://www.marthastewart.com/249418/organizing-linen-closets
My dream linen closet could possibly look like this: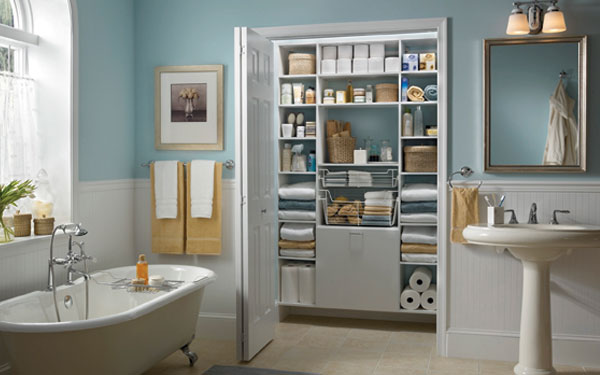 But then there is also Alexandra Stoddard's linen closet! The colors are spectacular. I can't get over the art and roses.
In a linen closet.
I was a little sad and bewildered when it dawned on me that our new little house had no linen closet. So I began researching out of the box linen storage ideas.
The blog Simply Me stores all of her linens in an open bookcase.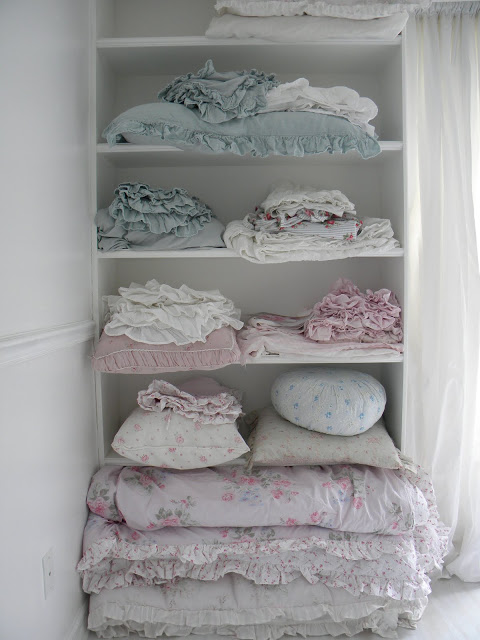 Which got me thinking…
"Where could I do this?"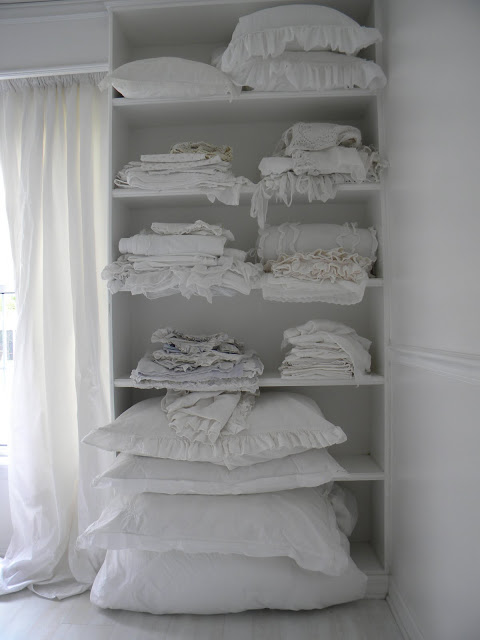 My master bedroom closet, which just happens to be right off of the bathroom, had a small wall of sweater shelves. So I put everything there.
Fast forward 6 months.
The horrid "BEFORE".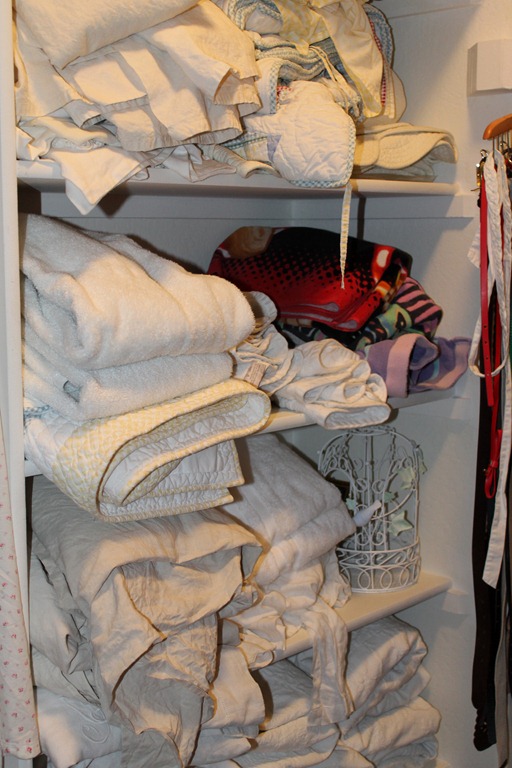 This system was obviously NOT working. So I studied some other linen closets.
Nice. Is this staged?
Baskets and storage boxes seem to be the key in containing clutter.
If you actually do have a door ~ I love the idea of installing a towel bar for additional storage.
So, I pulled everything off of the shelves. What was a decorative bird cage doing in the linen area anyway?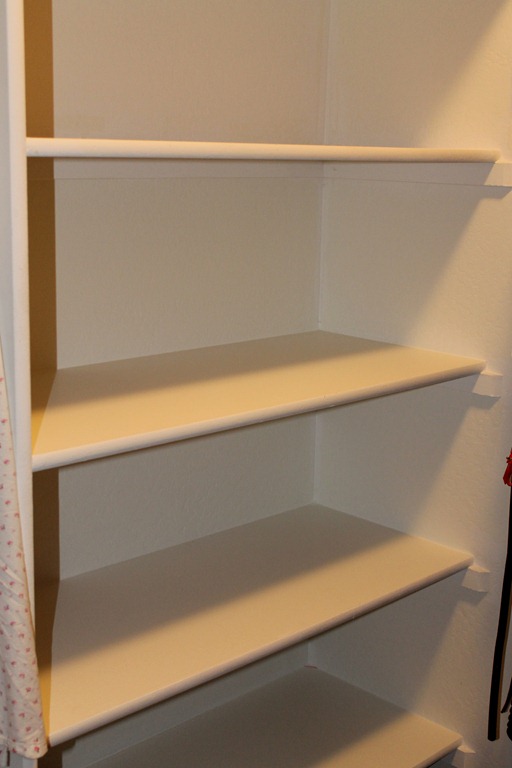 In the meantime I shared with you that I have been going through sorting, purging and cleaning out my clothes closet.
I accepted that the size 4 jeans are just NOT going to happen anymore.
If I wasn't wearing it, couldn't update it (like the blazers) then it got donated.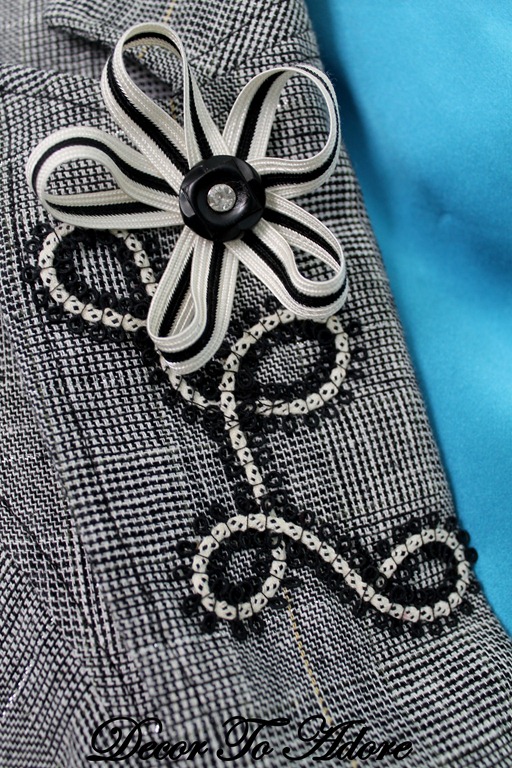 Ditto with scarves, hats and purses! This purge left me with two large empty baskets that I bought at Ikea years ago.
I was just as hard on myself with the linens. I got rid of blankets I was never going to use, as well as several stained or torn towels.  Then our heavy wool army blankets and beach towels went into the baskets. Better.
But there was still not enough room for all the stuff. I know, I know. Why was I hanging on to Sweet Boy's crib bedding set???
So I also addressed my French antique linen hoarding collecting. I selected four very large sheets to transform into slipcovers for the Man Cave solving two problems at once. Then…. it all worked.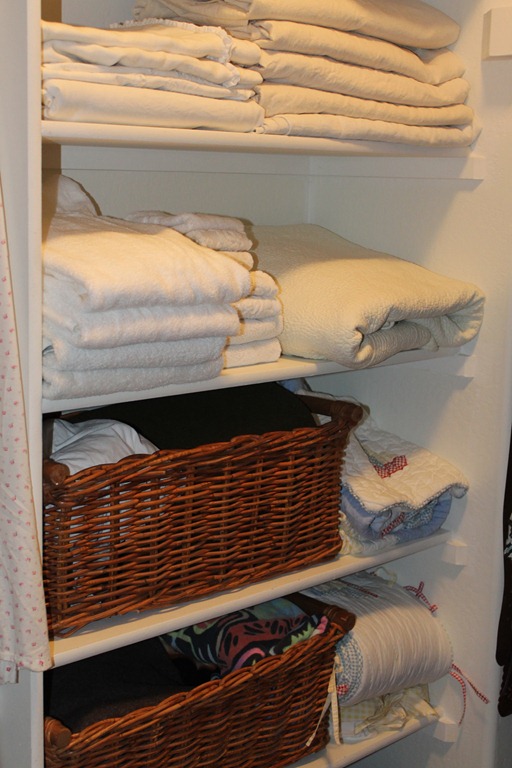 I feel better.  (Even though I kept the crib bedding ~placed next to the baskets.)
Now, if I can just get Sweet Boy's closet and my craft closet to look as good.
Laura
A group of organizing bloggers are hosting a closet organizing revolution. Go visit HERE for more inspiration. Vote for your favorite beginning on Friday at 8 am ~ Eastern Standard Time. Décor To Adore is listed at # 92.