As the month of January draws to a close, complete with overcast skies and dreary weather, I found myself wanting a bit of happiness and color. I set out to create a happy and welcoming entry for Valentine's Day. Let My Love Open The Door Valentine Wreath.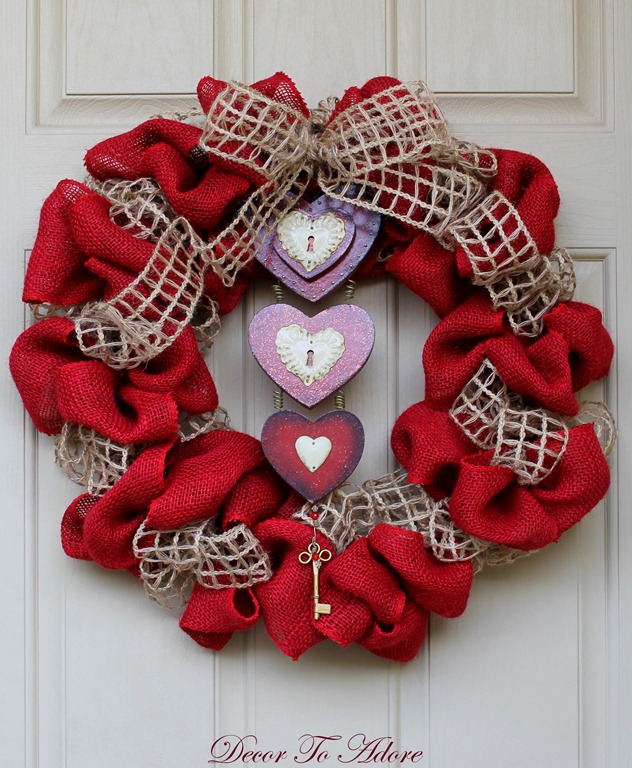 Let My Love Open The Door Valentine Wreath
I first looked to see what I had on hand: a bit of open weave burlap I bought on clearance last fall, Christmas clearance red ribbon and a wire wreath form. It was a start.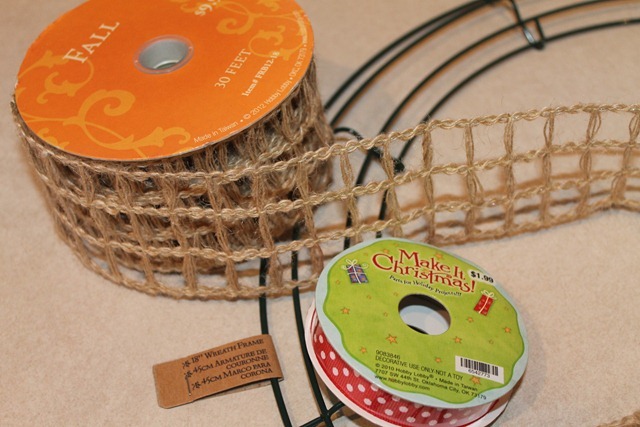 I began constructing the wreath, in the same way, I shared in this tutorial: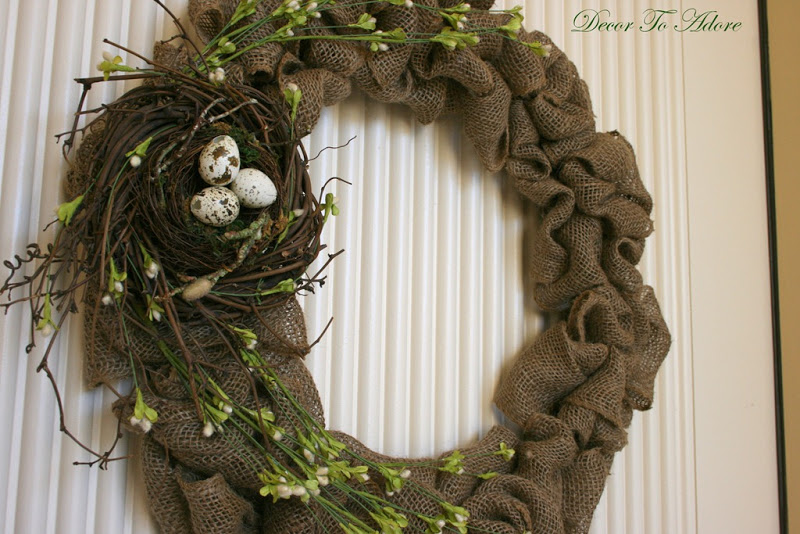 I thought maybe threading the ribbon through the burlap would be cute. (Holy time waster!) It wasn't quite right. So I tried adding some other red and white ribbon.  I only got half way through when I decided it was an epic fail.
"When everything feels all over
When everybody seems unkind
I'll give you a four-leaf clover
Take all the worry out of your mind"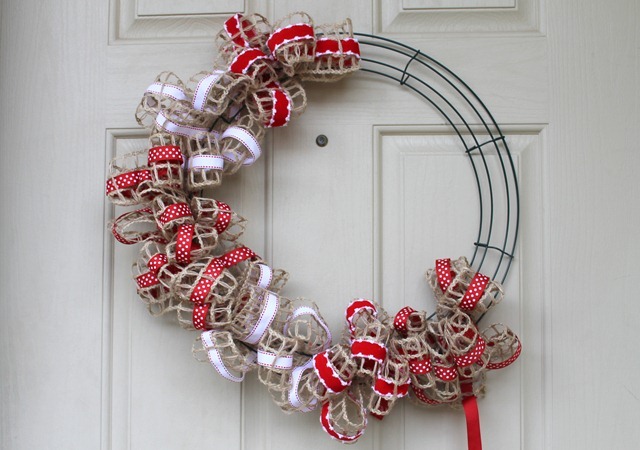 So I pulled everything apart. Sometimes creativity happens that way. But you can't give up. You might need a little Pete Townsend to bring back the spark.
By adding some red burlap ~ suddenly ~ everything worked!
"Release yourself from misery
There's only one thing gonna set you free
That's burlap
That's burlap"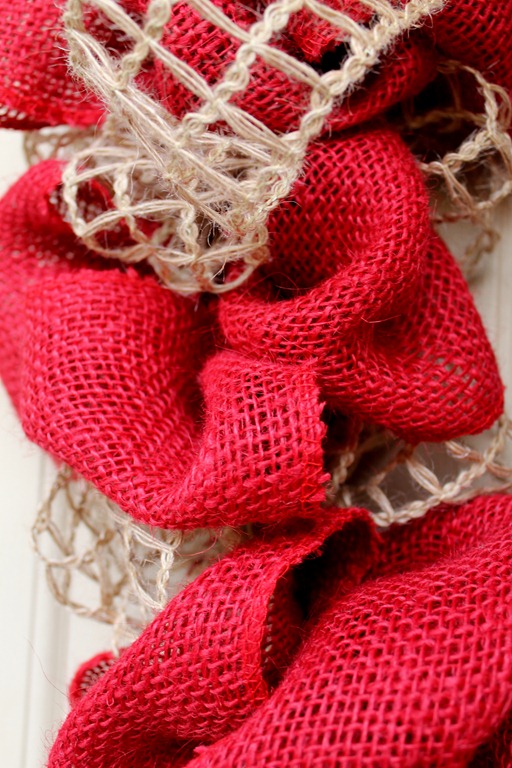 In the meantime, I had gotten down the small tote of Valentine décor and found some old wooden hearts I have had for years.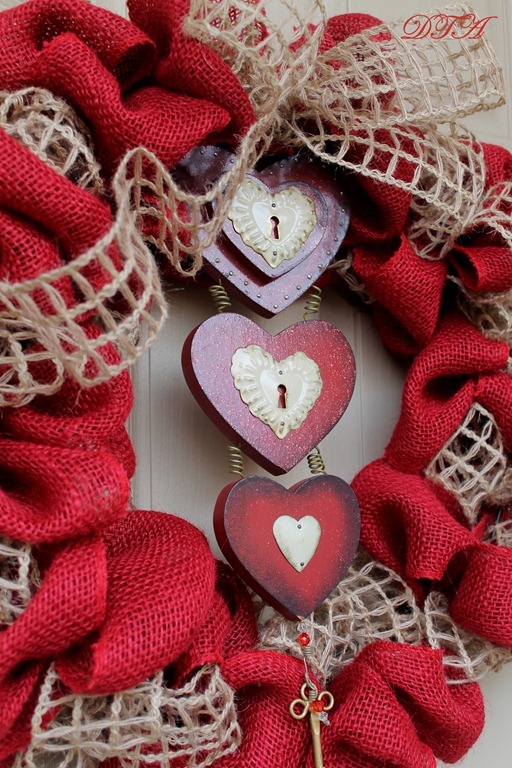 They came complete with a key and begged to be tied on with a big burlap bow.
"I have the only key to your heart
I can stop you falling apart
Try today you'll find this way
Come on and give me a chance to say"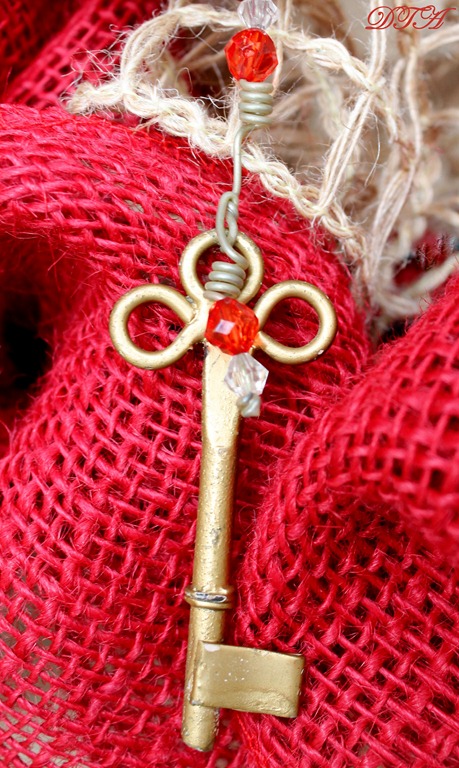 Oh, the front entry was singing now!
"Let my love open the door to your heart."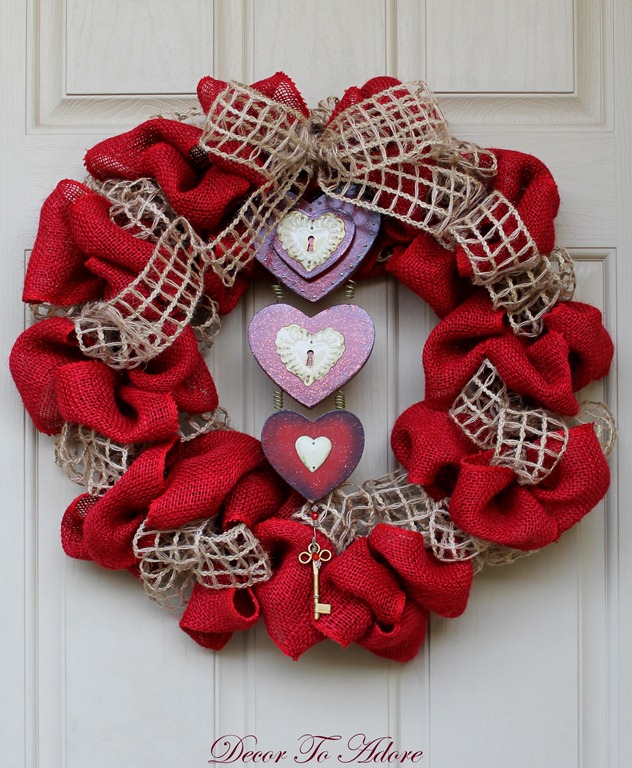 Sometimes it takes an epic fail before you find true love,
Laura